Jordan Henderson spoke Virgil van Dijk's suspension, Naby Keita's improvement and Liverpool's chances against Bayern Munich ahead of Tuesday's clash.
The Reds host Bayern in the first leg of their Champions League last-16 tie, looking to secure a big advantage ahead of the trip to Munich next month.
Having not played since the 3-0 victory over Bournemouth on February 9, Liverpool will be hoping a break in Marbella will see them return refreshed and ready for a crucial end to the campaign.
This week, however, they will need to perform without one of their most important players in Van Dijk, with Henderson confident they can cope without the suspended centre-back.
"Of course, he's a massive miss, I think he's played every game this season," he told reporters at Anfield.
"You can see how important he is to us as a team, but at the same time I feel as though we've got enough quality in the team to be able to cope with it.
"We're not just relying on our two centre-halves to defend, it's up to the whole team to defend really. We do it together.
"Whoever plays there I'm sure will know the role, and what's expected of them, but of course he will be a big loss."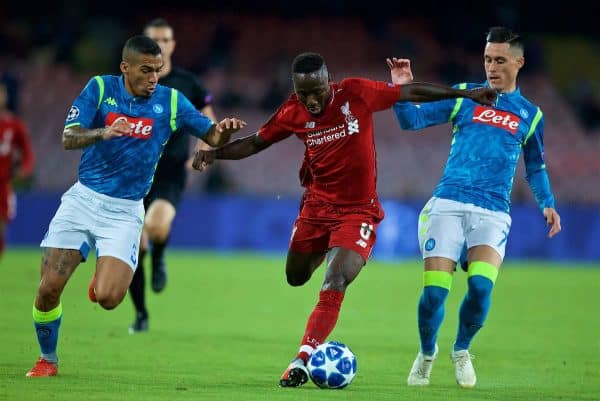 Keita has made real progress in the past two games after a difficult start to life at Liverpool, and with Fabinho likely to take over from Van Dijk in defence, the Guinean could well retain his place against Bayern.
And the captain gave his fellow midfielder his backing, acknowledging that it was always going to be tough early on.
"I think everyone can see how good Naby is as a footballer, but as I know myself coming to Liverpool, it's such a huge club—and especially changing to the Premier League—is tough," Henderson said.
"It takes time to adapt. I think he's done really well in certain games he's played and I can see him getting used to the way we're playing.
"And the manager has helped him improve, and I can definitely see the potential you can see coming out of him.
"At the same time it takes time to feel right at home, but in the last couple of games you can see the quality that he gives the team and how good he is."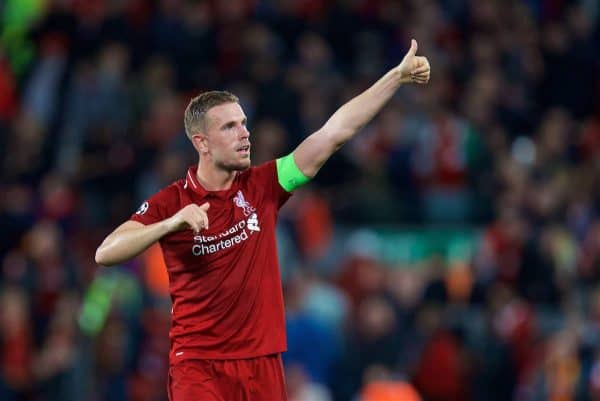 Bayern are considered to be struggling this season, as Dortmund take control in the Bundesliga and the advancing age of the likes of Franck Ribery and Arjen Robben is felt more heavily.
But Henderson believes it well be a "very tough test" for Liverpool, although one which he is convinced they can surpass.
"Everybody knows how good they are as a team, they're only two points off Dortmund," he said.
"Over the last few years they've been semi-finalists and finalists for a consistent period, which is tough.
"They're a world-class team, we know that it will be tough.
"But at the same time, we're confident if we can play the way we know we can, we can cause them problems."