Liverpool's trip to Marbella comes to an end on Friday, but Jurgen Klopp says the four-day stay will prove immensely beneficial across the season run-in.
A lack of domestic cup action means the Reds have had a few gaps between matches of late.
One trip to Dubai preceded the Leicester game, while now a trip to Spain comes before big games in the Champions League and Premier League.
The boss has often been keen to take his team away whenever possible—and says there's plenty of reasons why Liverpool do so.
While training time is of course paramount, there are other intangible benefits that Klopp explained to LiverpoolFC.com.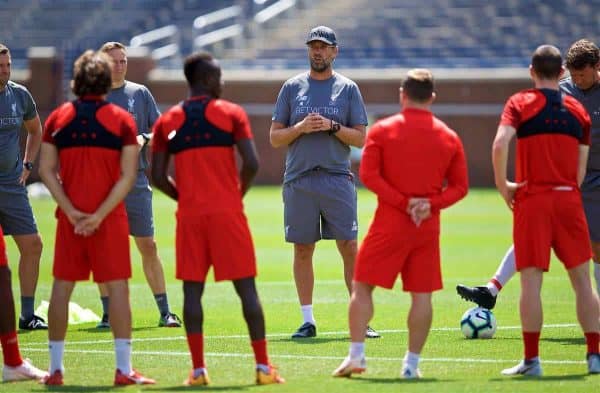 "In the moment when you enter the plane, it's a different focus.

"So why go to a place where you are always together? But the boys do different things together, the coaches and I don't have to think about how they spend the time between sessions.

"Here we control everything, which is nice. The boys like it as well – it's not that we do it for three weeks, it's four days.

"It's immediately a little push for all the things we have to do during the week. I like it a lot.

"Usually we have a little add-on with the sunlight – that didn't happen this time! [But] it's all good."
Team bonding is a crucial part of building a successful side, but the on-pitch aspect is vital too.
Klopp says it's not just about direction and tactical work, but also about adding the intensity for the players.
With a few days of recuperation as well as the training itself, this is almost a mini pre-season to prepare the Reds' squad for the season run-in.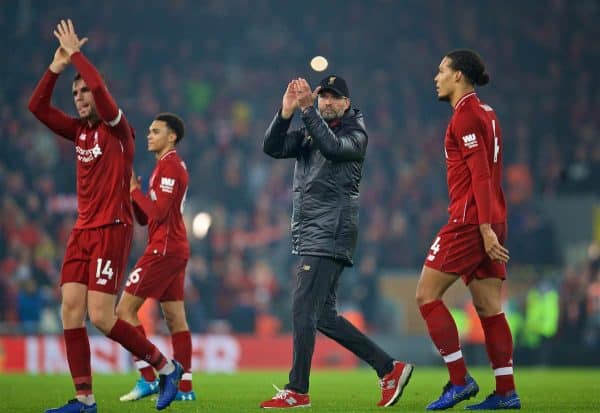 "We can do the right things; in football that's very often combined with intensity because you cannot always do only the tactical stuff – move a bit left, move a bit right. You have to mix it up and create situations like they are in a game.
"How we see it, this is our little preparation for the rest of the season. It's not only Bayern but of course it's Bayern as well.
"After that we play against [Manchester] United, another strong side, and then game after game is coming up. That was the reason we are here."
The Reds return to Merseyside for the weekend, with a couple of days for further training and planning before the Champions League round of 16 first leg.
Bayern Munich have a Bundesliga match to contend with in the meantime, so Klopp and his coaching staff will hope to have matched the game-like intensity for work and stamina building for the squad, while also having the mental and physical break to be in the best shape possible before the key clash in Europe.
Read more: The pros and cons of Liverpool's warm-weather training camps