As Liverpool FC head to Southern Spain for a second warm-weather training camp of 2019, sports performance scientist Dr. Rajpal Brar looks at the pros and cons of such trips.
Since Jurgen Klopp took the mantle as Liverpool manager in 2015, he has taken the Reds away for warm weather training camps, with trips to Marbella, Tenerife, La Manga, and most recently to Dubai.
This week, they return to Marbella – where Klopp took the Reds twice in 2018. Such training camps were routine during his time at Borussia Dortmund during the Bundesliga's winter break.
Klopp explained his rationale for this warmer weather training when he said:
"Here you can only run and shoot and tackle, with the weather it is really cold. That's how it is.

"There's nothing good in going out of competitions, but if you are out you can suffer or you can use the time. We decided to use the time."
The benefits of training in warmer weather – which I'll go through in detail below – are frequently touted but, as Liverpool may be finding out after their recent form after their last warm weather camp and reports of illness among several players, there are also inherent risks that come along with such a trip.
Lets go through both the benefits and risks of these trips, starting with the benefits.
The Benefits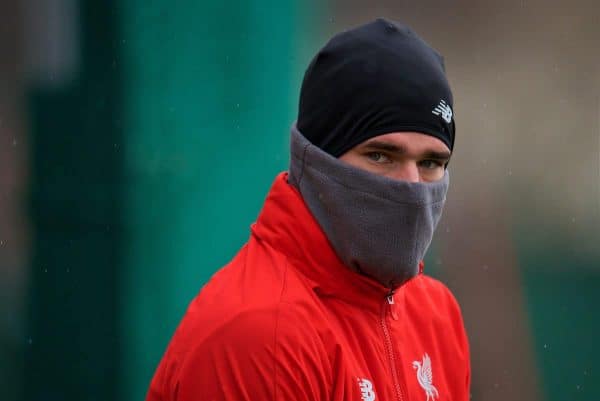 The first benefit is physiological – it's much easier to warm-up the body and muscles in warmer temperatures compared to the biting cold of Melwood winters which require significant warm-up periods, cutting into training time and frankly killing motivation. We all want to stay in that warm, snugly bed when it's freezing outside.
Another physiological benefit is Vitamin D exposure. Research shows that up to 60 per cent of athletes in the UK are vitamin deficient, with such deficiency being linked to increased chance of illness, poor bone health, increased injury risk, and decreased muscular function and adaptation to strength training.
Former Manchester United manager Alex Ferguson believed so strongly in the importance of Vitamin D levels that he installed tanning booths at their training ground to boost Vitamin D and provided key players extra rest in winter to head abroad for a sunshine break.
The second benefit is mental. Just getting out of the dark, dreary winter of the UK and into a bright environment will change the mood.
Further, the change in scenery can help break up the same routines and patterns for players and staff alike and help refocus the group during the dredges of the long season.
There's a lot to be said about simply getting away from the constant stress, pressure, and expectations that come with being a professional footballer in the Premier League. Get away, let that stress melt away.
Also, these trips serve to reinforce the bonds between coach, staff, and teammates. You're in close proximity with each other for extended periods of time and able to enjoy some downtime together, get to know each other on a personal level. This is critical for team cohesion and success.
Liverpool's Training Camps Under Klopp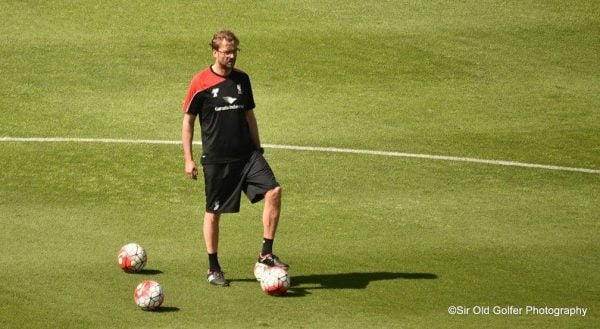 March 2016 – Tenerife
February 2017 – La Manga
March 2017 – Tenerife
January 2018 – Dubai
February 2018 – Marbella
May 2018 – Marbella
January 2019 – Dubai
February 2019 – La Manga
The final benefit is simply time. With longer daylight hours and warmer temperatures, training can be spread out across the day rather than truncated into one shorter period of the day. This allows for training quality and consistency.
With all those benefits, why not whisk away to a warm destination for training? Well, there are also some risks that come along with that…
The Risks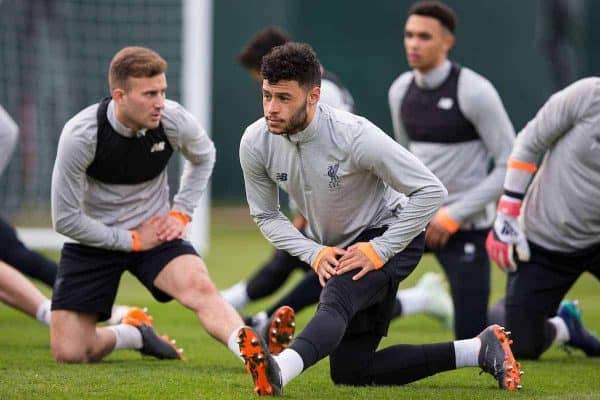 Along with that increased time for training and quantity, comes the very real risk of over-training.
Over-training has been linked to weakening the immune system and strongly linked to increased risk of injury, with some the risk for certain muscular injuries increasing by upwards of 5,000x (that's not a typo).
Secondly, although everyone being in closer quarters and with each other can be great for camaraderie, it's also a potential smorgasbord of bacteria and viruses. If one player or staff member gets sick, everyone else now has increased exposure due to that closer and constant proximity.
The third risk comes from inherent risks of travel, particularly if the team is changing time zones. This will alter the body's internal body clock resulting in changed sleep patterns and potentially impaired sleep quality.
Sleep is the foundation of good health and poor sleep has been linked to a number of issues including injury risk and illness.
LFC Results After Training Camps Under Klopp
Tenerife – March 2016: Drew vs Spurs, drew vs Dortmund, won vs Stoke
La Manga – Feb 2017: Lost vs Leicester, won vs Arsenal, won vs Burnley
Tenerife – March 2017: Won vs Everton, drew vs B'mouth, won vs Stoke
Dubai – Jan 2018: Won vs Man City, lost vs Swansea, lost vs West Brom
Marbella – Feb 2018: Won vs West Ham, won vs Newcastle, drew vs Porto
Marbella – May 2018: Lost vs Real Madrid
Dubai – Jan 2019: Drew vs Leicester, drew vs West Ham, won vs B'mouth
The other inherent risk with airline travel is dehydration. Flying at altitude is naturally dehydrating and you need more fluids than usual to maintain the previous level of hydration.
The last risk is simply this: for all the benefits that I mentioned above, it begs the question – how does it affect the players when they get back to the dark, dreary, frigid winter?
The team now has to re-adapt to those realities after spending time in a warm summery embrace.
All in All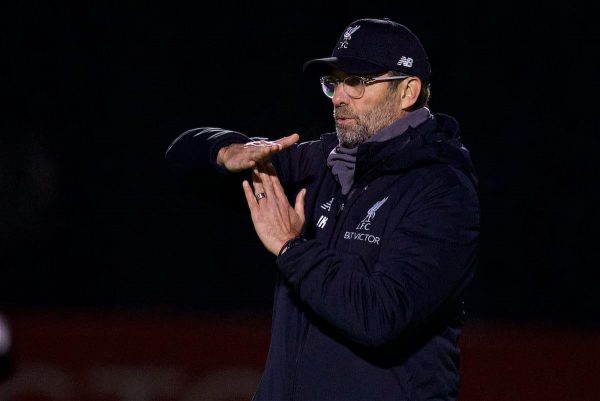 For Liverpool, warm weather camps have become the norm under Klopp and for good reason. The results shown above immediately after such trips should not be taken as indicative as their 'success,' with the benefits being more nuanced and long-term.
Clearly, there are many benefits and you can guard against some of the risks via methodical planning and oversight of training. However, that doesn't eliminate the risk completely.
If one player gets sick, for whatever reason, it may spread to other players – as it seemingly did after the trip to Dubai last month, with Virgil van Dijk, James Milner and Gini Wijnaldum among those to suffer from sickness since.
If a player gets into a borderline over-training threshold, they might get injured. When the players face the stark reality of being back in the cold and all the stress and expectations from the media, family, friends, fans, each player is going to react differently and require a different adjustment period.
Does that affect their game and the team's outcomes? Hard to say but these are certainly variables to be aware of.
While you ponder that, I'm off to Mallorca for some warm weather writing…