Jurgen Klopp has revealed the "inspiration" he has taken from former Liverpool boss Sir Kenny Dalglish—and ex-Man United manager Sir Alex Ferguson.
It's natural that the now-Reds boss might look to the club's history for guidance, of course.
Dalglish was an icon as a player and a vastly important figure once in the dugout, and remains one of the most integral people to Liverpool Football Club today.
Klopp has revealed that Dalglish, who has a stand named after him at Anfield, is a regular around the training ground and his persona, as much as his achievements, make him stand out as someone to be admired, reports the Echo.
"I love Kenny. He is such an inspiration, such a wonderful guy," Klopp said.
"We have a lot of contact and he is helping us with different things. He's often here at Melwood.
"It's so nice to see that you can be that successful in life and still be such a humble person. It's really cool."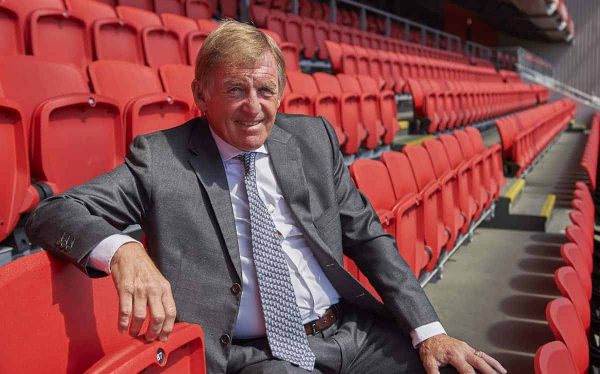 Klopp is well-known to place a huge emphasis on a person's character as much as ability when considering who to add to his playing squad, so it's no surprise to see him note Dalglish as someone to look up to.
Dalglish has always put others before himself and has always said he's keen to help the club in any way he can.
Ferguson, perhaps, wouldn't be put in quite the same category in terms of Liverpool!
Yet there's much more to the former United boss than merely having rivalled the Reds during his career and Klopp's appreciation of his professional career dates back to his Borussia Dortmund days.
"He is one of the biggest, if not the biggest, in world football," said Klopp of Ferguson, who managed United from 1986 to 2013.

"You can say that with all the things he achieved. Where he started, where he came from and what he did with the club. All that stuff, it's just incredible.
"I always admired him, that's the truth. From a distance it's easy. I'm not sure how it would have been if I was here 20 years at Liverpool and you always have this battle all the time.
"Then maybe it would be different because he was a very competitive guy saying some things before he played against Liverpool."
The German's admiration of what Ferguson achieved should be neither a surprise nor a source of concern; indeed, Klopp is much more of the Ferguson-type of management than many contemporary bosses, being keen to build a team over a longer period of time in an era when many stay only a couple of years at a club.
Klopp can be forgiven, however, for a few teething issues when conversing one-on-one with either of the Scottish legends—both with notoriously strong accents!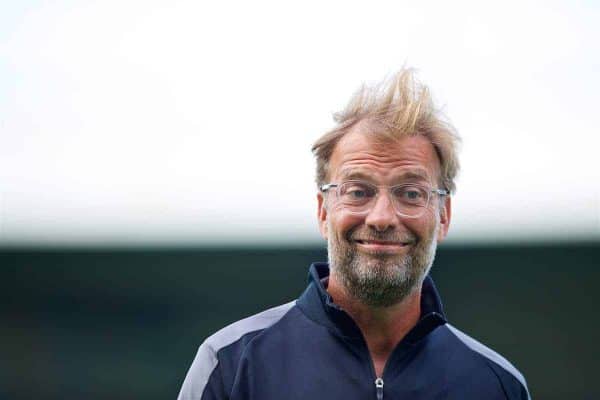 "I met [Ferguson] a couple of times. My English is now good enough to understand him.
"I remember the first time sitting together we met at Nyon, where the managers' meeting was for the Champions League coaches, and nobody [else] was there.
"I came in and for the first half an hour I had no clue what we were talking about because of the Scottish thing!
"I tried to be really, really friendly and step by step I got it. It's still the same with Kenny (Dalglish)!
"He is a really nice person. I respect him a lot. Obviously he thinks I'm not completely blind as a manager so that's good."
Respect between coaches does not, of course, mean reticence to beat each other, or their clubs.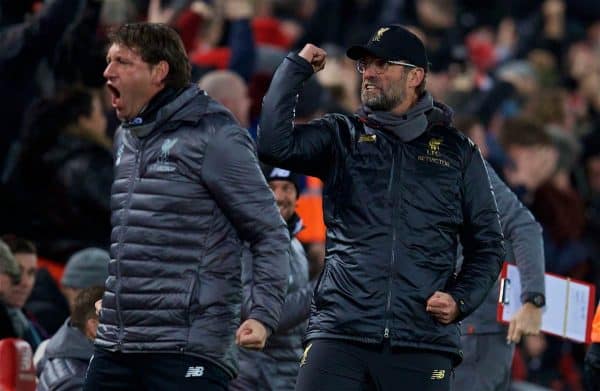 Indeed, Ferguson and Dalglish are known admirers of each other and the respect they have is a healthy one, forged by professionalism and success.
In a time when managers rarely stay at a club long enough to build either such an affinity or such a rivalry, it should be seen as a positive that these clubs have such figures to look up to.
And for supporters, often quick to disparage any kind of respect or acknowledgement of greatness to other teams—Ronald Koeman's Christmas decorations spring to mind—it should be seen as a source of pride that another who has achieved success can accept and note fellow greatness.