Liverpool warmed up for an important Champions League clash against Bayern Munich with a just-as-important 4-2 Premier League win at home to Burnley.
Mettle was tested and bottle was shown as Jurgen Klopp's side recovered convincingly having gone a goal down on the back of some poor refereeing.
Rather than sulk and dwell on their bad luck, they produced a comeback which will put them in good spirits ahead of the Bayern game.
But can they transfer their tactics from a game against Burnley to one against the German champions?
Shalalallana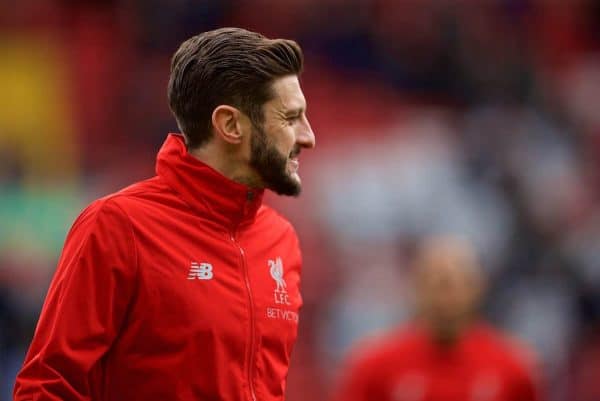 This was only Lallana's fourth start in the league this season and his presence in the side always alters, even if only slightly, the way Liverpool play.
He's not the quickest across the ground in attack, but he is quick to close down in defence even though it looks like he sometimes does this as an individual rather than part of a team press.
It's almost as though Klopp gives him a defensive free role—license to break from the blanket press and close down players as and when he sees fit.
With the ball his job is to play neatly in tight areas, releasing passes at the right moment and taking players out of the game with his touch and control.
Lallana vs. Burnley — 78 actions in 76 minutes — (WhoScored)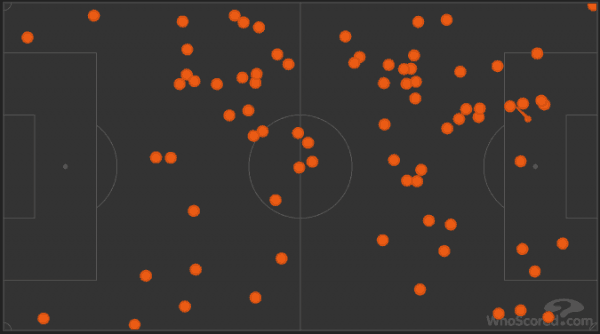 This means that when he does play, he has to play well, and his poor performances are usually more noticeable than those of other players, especially if he's slow in releasing the ball or bypassed easily when defending.
It's therefore good for Liverpool that he put in an impressive display against Burnley as the most attacking of the midfield three.
It's a role for which Liverpool will have other players in mind further down the line, and they have been linked with a number of attacking midfielders who can play No. 10 or as a free eight.
But for now Lallana can fulfil this role if he remains fit, and keeps doing the simple things well.
He will be very useful during Liverpool's run-in if he can put in more performances like this one against Burnley.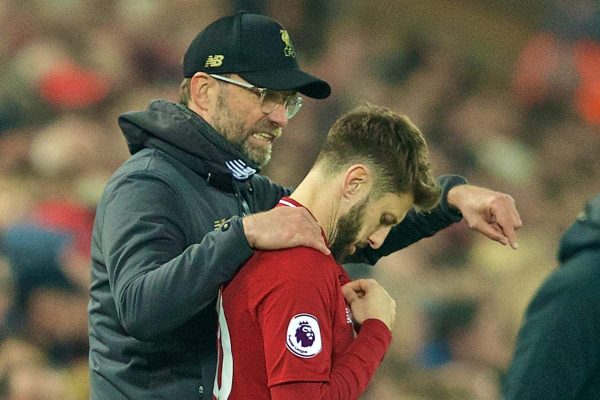 He played a part in two goals, the first with his attacking play and the second through closing down high up the pitch.
The latter would go down as a press leading to goal in our alternative stats.
His four tackles and two key passes are a good indication that he performed his role well in both sides of the game and even if he wasn't the best player on the pitch his contribution was important.
Mane Shines on in Crazy Diamond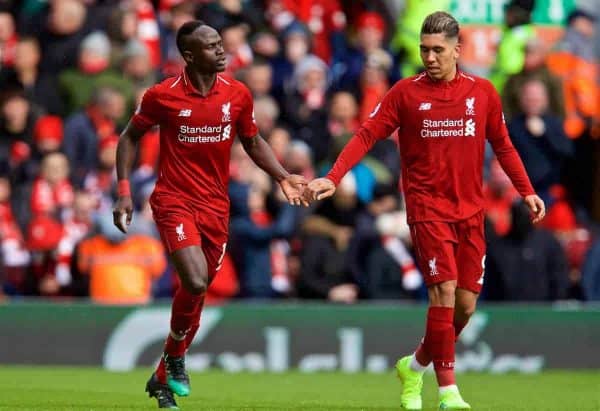 Sadio Mane was arguably Liverpool's best player on the day, the pick of the bunch from Roberto Firmino, Virgil van Dijk (as usual) and Mohamed Salah.
The only goal Liverpool scored which wasn't deemed a big chance by Opta was Mane's first, but he also missed the only big chance which didn't result in a goal, somehow bouncing the ball over the bar from a yard out.
xG (Infogol)

He contributed three key passes, and only Fabinho and Joel Matip were more accurate than Mane's 84 percent pass success.
Along with Salah he formed that familiar front two for Liverpool, which is created by Firmino when he drops into the midfield.
Firmino scoring tap-ins isn't luck, as he gets on his bike to support Mane and Salah once the midfield part of his job is complete.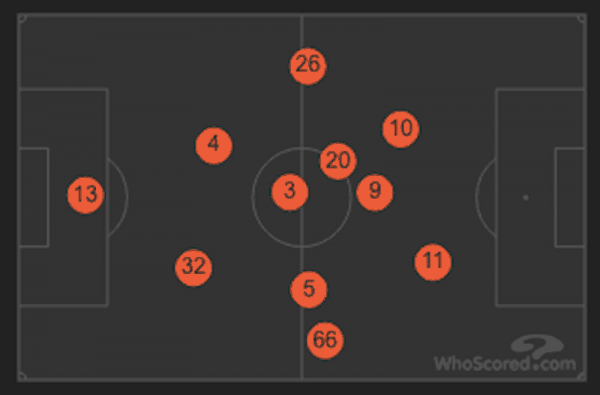 It's the 4-4-2 diamond from a 4-3-3 shape we're used to seeing which allows Liverpool to press and break quickly with two wide forwards once they win the ball.
The defensive shape can force goalkeepers and defenders into hurried, mishit clearances from the back, as seen in the third Reds goal.
While We Were Getting High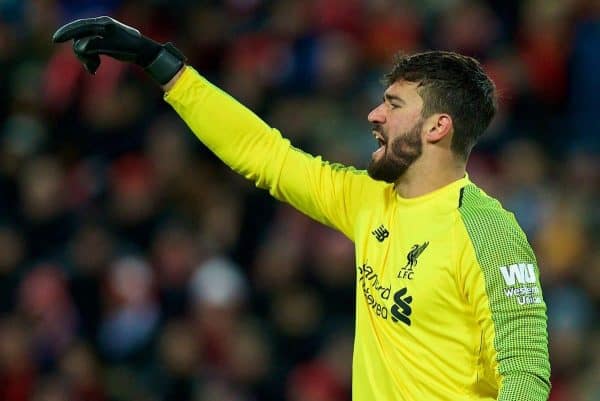 One noticeable aspect of Liverpool's tactics this season is their work at set-pieces.
They mark zonally in the most part, as shown with Burnley's first goal when Alisson was fouled, preventing him from covering his zone.
Ashley Westwood scored on the back of it while James Tarkowski was on the back of Alisson.
When defending free-kicks in their own half, especially when the opposition send their centre-backs forward, they will play a very high line which narrows the space between the free-kick and the intended targets.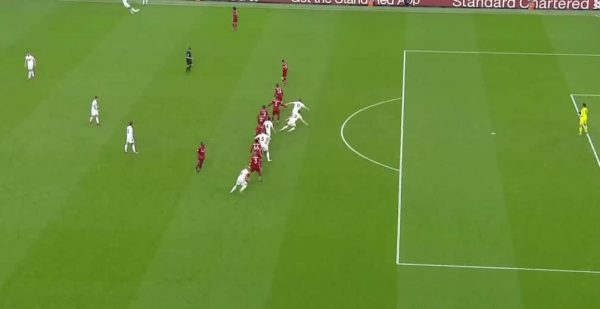 This regularly catches opposition offside, even though it can be dangerous if they manage to time their runs, but the space covered by Alisson and the height of the likes of Van Dijk, Matip and Fabinho work in Liverpool's favour.
Burnley went short on one occasion, trying to work a way around this, but they were still thwarted by the quickness of those defending around the edges of this set-piece formation.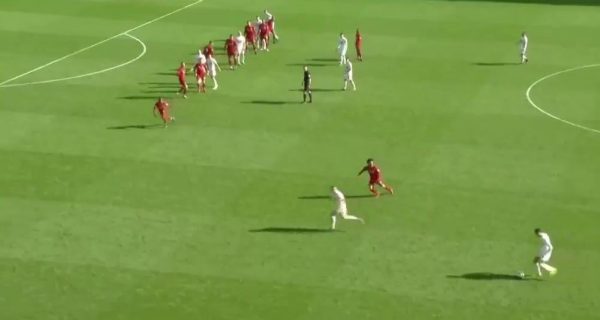 No. 10?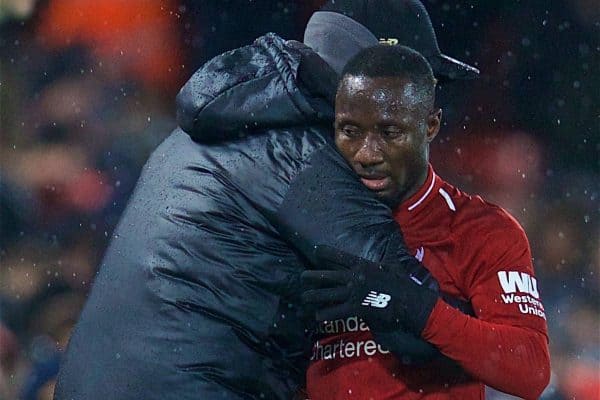 If Lallana doesn't play in Germany, who will be Liverpool's No. 10? Or will they have no 10?
It would be nice to see Naby Keita come in and relive his Bundesliga glory days, and really kickstart his Liverpool ones in the process.
The Guinean impressed before dropping out of the team in recent weeks, but he could be raring to go against an old familiar foe.
Keita's not a classic No. 10, but he can perform that function from his deeper position in midfield, similarly to Gini Wijnaldum when the Dutchman is at his best and bursting forward from the middle.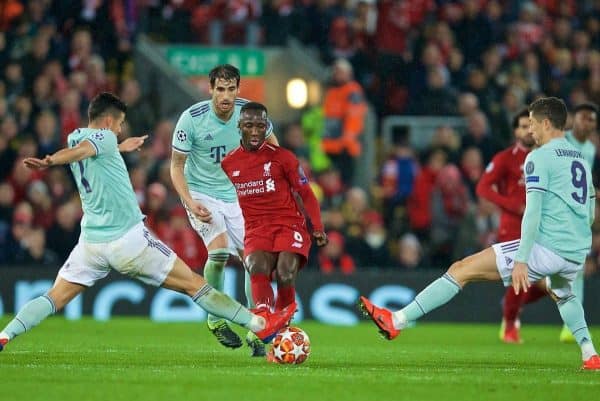 A pair of free eights in front of Fabinho is the best way to compensate for Liverpool's lack of a specialist attacking playmaker, and between them the attackers and midfield can make enough play to win most games.
The onus will be on Bayern to attack at home, so the counter-press may be Liverpool's best playmaker, just as Klopp likes it.