Andy Robertson has urged Liverpool supporters to enjoy the Premier League title race rather than face it with fear, ahead of a potentially thrilling run-in.
Liverpool's wait for a league title is well known and there is an anxiousness among the fanbase, such is the desperate need to end our 29-year wait.
Speaking to The Anfield Wrap, Robertson has told the supporters to revel in the title race, just as he did when watching Celtic as a youngster, noting the positive atmosphere at last month's home game against Bournemouth: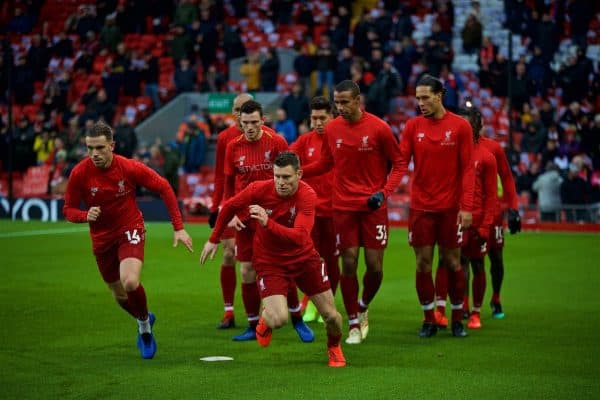 "Even when we warmed up it was a party atmosphere and everyone was enjoying themselves being at the ground. That's what you want.

"When I went to Celtic games I wanted to enjoy it, I didn't want to sit and be tense every time the other team crossed the halfway line.

"Enjoy the chase and enjoy us trying to go for the Premier League.

"We've not won a league title in 29 years – if we fail, as long as we've given 100 percent and have left absolutely everything out on that park, we won't be the first team to come close and not succeed.

"We know we're a good team and we hope we'll be in this position again because we're young enough, but you never know and we want to take this opportunity and grasp it."
After that Bournemouth home game, Cherries defender Steve Cook praised the Anfield support, saying: "You could see that the crowd were going to play a major part in the game. I haven't quite heard an atmosphere like it today, especially when they scored.
"The atmosphere here today was really good. The Liverpool fans got behind their team. I'm sure they're going to play a huge part from now until the end of the season."
Robertson had also stressed the importance of a vibrant home atmosphere, ahead of Sunday's visit of Burnley, in what is an awkward 12pm (GMT) kick-off.
The Scot experienced visiting big grounds during his time at Hull City and clearly knows the impact it can have on the opposition players.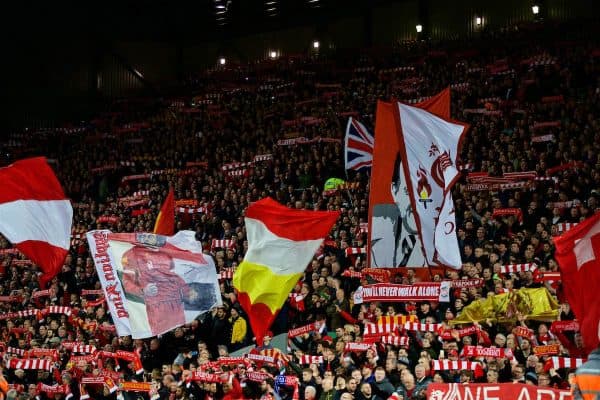 "With my past, I played with Hull and I've come to these ground where it's been flat," he explained.
"I've been to Old Trafford and held on for a draw when it's been flat.
"Maybe people show up and think 'we're winning', and with the Leicester game, while the players didn't perform, from the very start it was tense."
In what was an intriguing but fan-heavy interview, Robertson further highlighted how key the home support can be, using another example from his Hull days.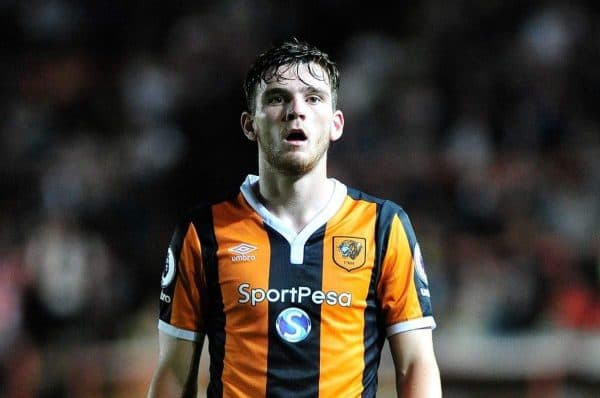 "At Hull, we had to beat Crystal Palace or avoid defeat last game of the season, and we were 2-0 down after five minutes. That's what relegated us," he said.
"Palace create a very good atmosphere and their fans got behind them; whether or not it affected us, it gave them a lift and they ended up beating us 4-0 or 5-0, I think it was.
"Afterwards, the kids and the families were on the park and walking round – we'd got changed and were on the bus, and they were still all in the stadium.
"They knew it cemented their place in the Premier League and that's how big it was for them. It made a massive difference to them".
It is no cliche to say that fans can act as a 12th man, as the Liverpool faithful have shown endless times down the years, particularly in Europe.
A flat Anfield this weekend will do the Reds no favours, and while it is ultimately down to Klopp and his players to perform, another atmosphere like the Bournemouth one will go a long way to them earning three more valuable points.