Transfer rumours have started to crank up again during the international break—but one referencing Dejan Lovren could pan out positively for both parties.
Liverpool fans are no strangers to rumours and suggestion all season long, but it does seem as though, for much of 2018/19, there have been fewer than usual regarding Reds.
That has all changed over the past couple of weeks over the international break, as Jurgen Klopp's team have been linked with a whole host of unlikely names, from Paulo Dybala to Ben Chilwell and everyone in between.
One or two exits have also appeared, from the unlikely—Sadio Mane to Real Madrid—to the probable—Alberto Moreno's exit to…well, anywhere he likes, as he's on a free transfer.
Now a new name has surfaced and, while Dejan Lovren is a first-team player, this season has shown that perhaps a mutual parting of the ways might be the best course.
The Mirror's Adrian Kajumba suggests that Lovren is wanted by a trio of Italian clubs and, while not necessarily being the most reliable outlet for being spot-on with rumours, the premise of a move is sound.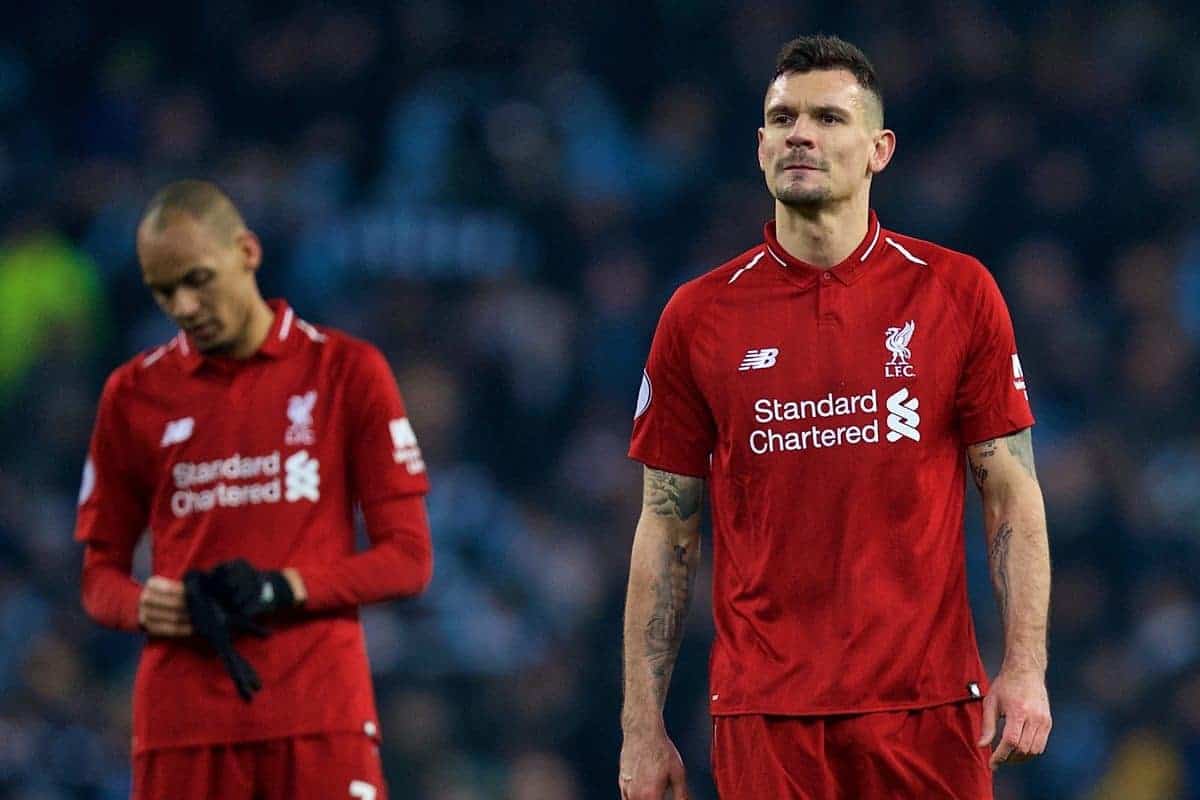 Lovren was injured after the World Cup at the start of the season and, thus, lost his place alongside Virgil van Dijk.
In the seven months since, he has barely been fit to play a part at any point and, in his absence, two other centre-backs have starred in turn.
Joe Gomez, eight years younger, was exceptional in the first half of the season. He has played just shy of 1,500 minutes across all competitions in 2018/19, compared to 996 for Lovren across 13 appearances. Joel Matip, after Gomez's injury, has been at his best level and most consistent form since joining Liverpool, and has played just over 1,500 minutes.
In terms of performances, Lovren should be a clear fourth-choice this season, now that all four centre-backs finally appear back to fitness.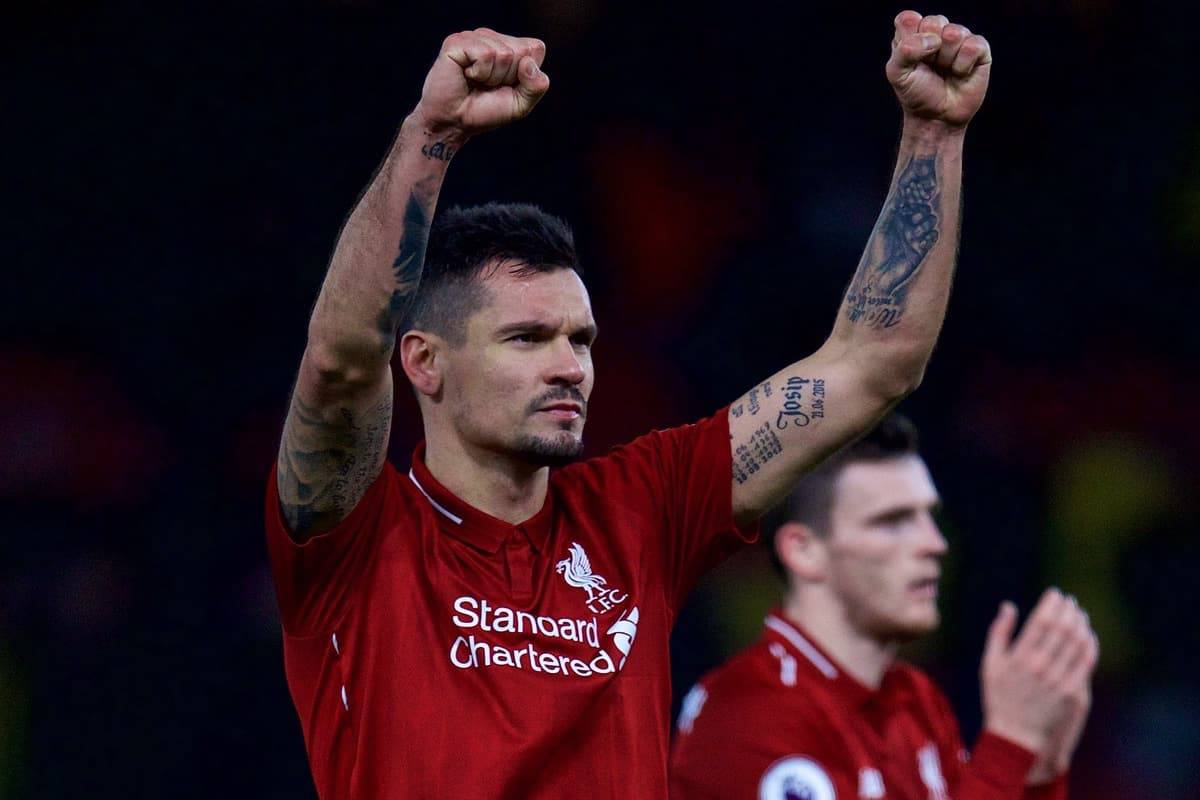 That he has only been in the squad for 20 matches—less than half the Reds' games—shows his unavailability has been his most prominent trait. And, given he has been half-fit and included only as an emergency measure more than once, that number could easily have been even lower.
The No. 6 still has two years left on his contract, making this summer—just as he turns 30—arguably the highest point of resale Liverpool will have him at.
If there are options and interest—Roma and Napoli are said to want him as replacements for Kostas Manolas and Kalidou Koulibaly respectively—it could well benefit the Reds and Lovren both.
He'll get far more game time at a new club than is likely next season after the campaigns produced by Matip and Gomez, and that's without considering the possibility of a new signing.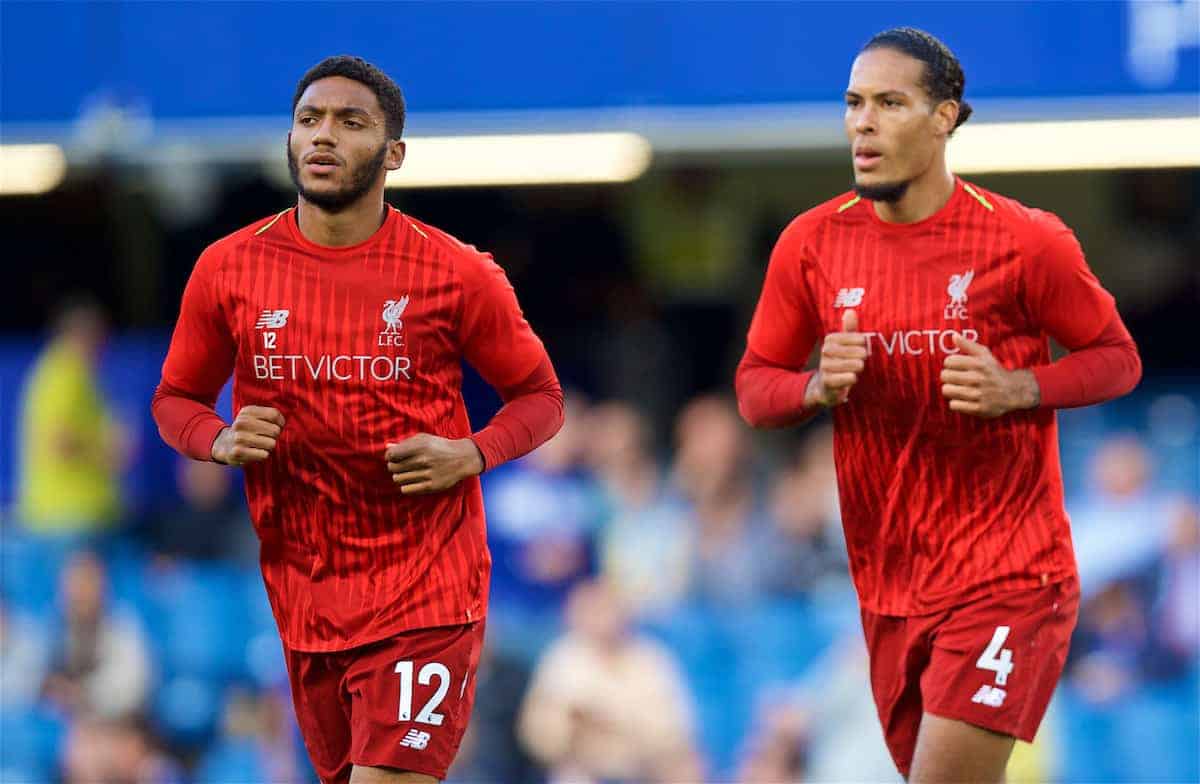 For the Reds, it will be a chance to perhaps recoup a reasonable amount of money on a defender who has reached multiple finals with the club, but has never quite convinced everybody of his consistency.
His age alone means he's not a long-term solution to partner Van Dijk, though other factors come into play—he's obviously a character in the squad, a good friend of Mohamed Salah's and has been one of Klopp's trusted lieutenants for some time.
Perhaps, though, it's game time which will be the ultimate deciding factor, and this year Lovren is fourth-choice.
A summer move could benefit both parties and, whether or not it's Italy, Lovren is likely to have several suitors if Klopp makes it clear he won't be first choice.