Jurgen Klopp's 'Autocomplete' interview with Soccer AM is a genuinely must-watch video, with the manager giving a great insight into his life off the pitch.
He speaks "two-and-a-half" languages…
"If you talk about dialects it's a lot more, because I'm pretty skilled in German dialects.
"But no, languages is obviously German, it's a little bit English and even a little less French.
"I understand French pretty good. It's possible [to talk] if I think about it for a while, so if a player speaks only French like at the beginning Naby Keita, then I can speak small talk to him."
But Dejan Lovren can more speak more…
"I don't know how many languages Dejan Lovren speaks. For sure German, Croatian, English clear, French perfectly, I guess he speaks Spanish or Portuguese as well.
"He's with everybody in each language, so speak German to him it's fluent, English fluent, French fluent, what the heck?"
He wants Brad Pitt to play him in a film…
"He's a really good-looking guy and I'm not that good-looking, but in films it's always a little bit more than natural.
"I would like to meet him, actually. He looks like a cool guy, I like his movies. My missus obviously likes him as well!
"[But] I hope there would never be a movie."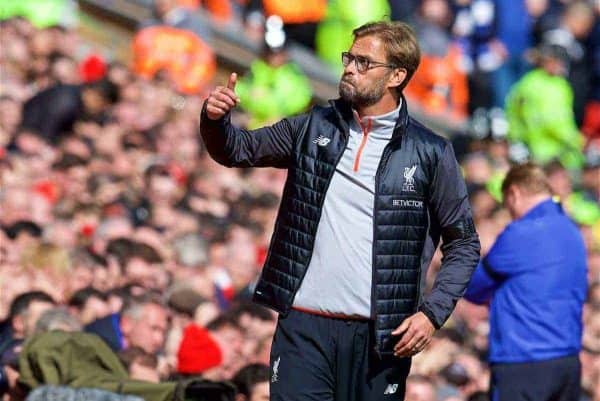 He loves emojis…
"I love the emojis, I need them!
"[My favourite is] the thumbs up, probably 99 percent of the time I respond with [it]. 'I got it, all good, we don't have to talk anymore about it'!"
But he hates social media…
"Nope. Whatever they say, whatever is out there, it's not me. I have nothing to say, first of all, I never got it when somebody posts their breakfast.
"I'm not interested in the private things of other people, and people should not be interested in my private stuff!"
And doesn't understand Donald Trump…
"I would have thought that it would start so early that I would say 'I'm too old for this shit', but it is.
"I don't understand why Donald Trump is constantly tweeting, I think there was not one really good message in it.
"It's like 'wow, he did it!'. If it's a nervous thing or what, I really don't get it, I save myself in those very emotional moments, then don't [tweet], 'yeah, now you all know it'!"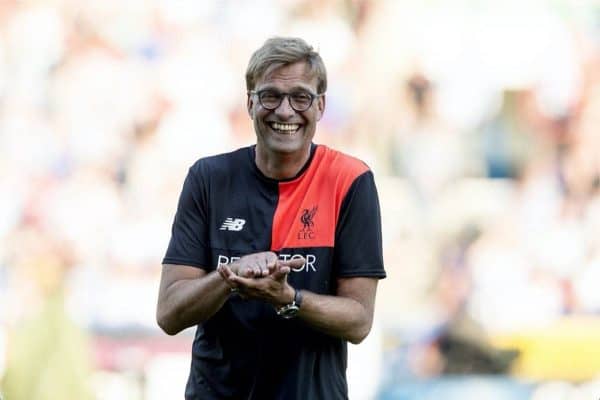 His favourite film is Forrest Gump…
"With no shadow of a doubt! That's history, that's art, that's Tom Hanks at his best. It took for me about 10 years to not only think of him as Forrest Gump."
His favourite food is käsespätzle…
"When I left home, when I was 19, always when I came back my mother was always calling me 'where are you now?', 'oh I'm 25 minutes away', 'OK, then I'll do the spätzle now so it will be perfect'. It will stay like this forever."
He loves his "really different" teeth…
"I think it's really different, I know that. I went to the dentist and had problems with my teeth.
"I had to do it with medicine, antibiotics, stuff like that and then halfway through they said 'you'll still struggle with that', and then I said 'could we do something new?'.
"It was not like I saw Bobby Firmino's teeth and said 'I. Want. Them!'."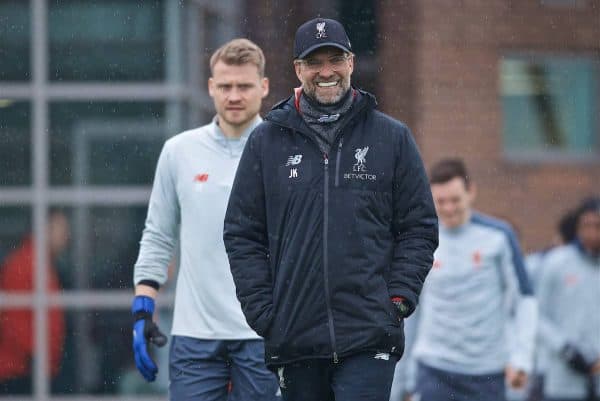 Melwood is the key to Liverpool's revival…
"I came in and found a sleeping giant. People were in a good mood but not in the best mood.
"I didn't change a lot in the beginning, I just wanted to learn about the club—what happened so far? Why didn't it work out before?
"Everybody sees what a brilliant manager Brendan Rodgers is, so it was clear that it wasn't about him, which meant there was something else.
"That's what we tried to understand and then changed step by step.
"Since I've come in, the biggest change is the atmosphere at Melwood—we love, love, love coming here in the morning!"