Liverpool and Man City both continue to rack up wins in relentless fashion and Jurgen Klopp says his team must give everything to take the race to the wire.
Man City's midweek derby win over United has put them back on top for now, one point ahead of the Reds with three games apiece left to play.
It will be Liverpool's turn to pile on the pressure first this weekend, though, as the Reds face Huddersfield on home soil on Friday night before City's trip to Burnley on Sunday.
Games against the Terriers and away to Newcastle might not seem like the toughest challenges, with one relegated already and the other mathematically safe, but Klopp wants no let-up from his team.
Indeed, he told reporters there will be no chance of allowing his side's mentality to slacken for Friday's fixture under the lights and has demanded his side take the title fight to the final day of the season.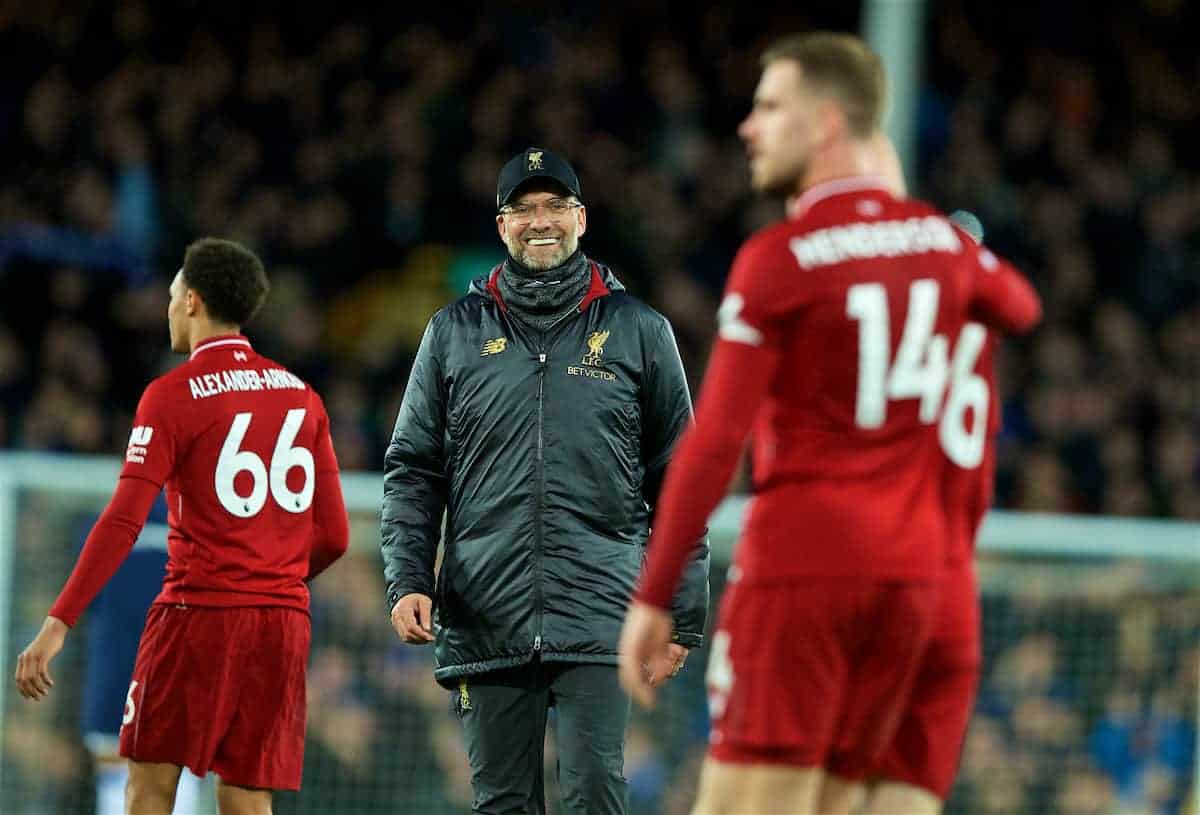 "We knew if we win our next two games, then the decision will be made on the last match day and that's pretty special, but for that, we have to win the next two and first we have to win against Huddersfield. That's what we concentrate on.

"This would probably be the last game that I overthink anything. The situation they are in, the things people think about the game, it's already enough of bad preparation.

"I will not push that wrong mindset with a strange lineup or whatever, no chance.

"We have enough time to recover after the last game and before the next game. Barcelona has nothing to do with Friday night."
Klopp also went on speak about there being more to Liverpool's season than simply whether or not they ended up as league champions in May.
Liverpool & Man City – The Run-In
The manager, along with the club hierarchy, has been building a team capable of challenging at the top of elite football for a few more years to come, and Klopp reiterated his belief that there was more to look forward to.
"We'll be there at the end. We don't only play for being champions. Yes, it's a big target, this team tries it for the first time and we're pretty close and we still have the chance to do it, we'll see at the end of the season.
"But it's the first time, not the last time.
"That we are that close already I'd say is rather surprising; last year we were 25 points behind and it doesn't look like that will happen this year again.
"If we win the games it's still not a perfect season, but that's not a problem. There's space for improvement, that's most important for us.
"If we win the league, it's only the first step and if we don't win the league, it's only the first step. We started this year with that team and it's good, now let's carry on."
Pragmatic and single-minded as ever, Klopp remains sure that this team is built for multiple challenges; the most important of which is the next match—and Liverpool can transfer another bout of pressure to City, in a tough away game, if they do the business themselves at home.