Liverpool's European exploits last season saw their earnings surge—and this year will be more of the same, as Jurgen Klopp's team prepare for another semi-final.
The Reds' improved work in the transfer market over the last few years has been well highlighted, but of course, part of that ability to work with better players and higher fees comes from the club's increase in incomes.
As Liverpool improve on the pitch, the club is well-placed to sign improved terms on commercial deals—and the prize money on offer in the Champions League, in particular, is enormous.
Noted football finance writer @SwissRamble has detailed on Twitter how this season's earnings in the Champions League for the Reds will stack up compared to last season, and how a change in distribution of money could see the final income for the season exceed €110 million (£95m) from this competition alone.
In 2017/18, reaching the Champions League final earned the Reds €81.3 million, split between prize money (€39.4m), the TV pool (€29.2m) and a base participation rate (€12.7m).
As a reminder, English clubs' 2017/18 earnings based on the old distribution system were: #LFC €81m (final), #CFC €65m (last 16), #MCFC €64m (quarter-final), #THFC €61m (last 16) and #MUFC €40m (last 16). pic.twitter.com/bAtkdLvMpC

— Swiss Ramble (@SwissRamble) April 25, 2019
Changes to the system this year, however, mean the Reds have already likely pocketed more from their run to the semi-finals than they did a year ago going one stage further.
SwissRamble details the changes, which include club performance over a span of a decade:
"The total amount distributed to clubs in the 2018/19 Champions League has increased by 54% (€681m) from €1.269 billion to €1.950 bln. This is now split: participation €488m (25%), performance €585m (30%), TV pool €292m (15%) and coefficient rankings €585m (30%).

"Champions League prize money [for 18/19] has therefore significantly increased over 2017/18, especially in the early stages of the competition. The maximum amount that a club could earn (excluding TV pool & coefficient) is up €25.3m (44%) from €57.2m to €82.5m.

"The UEFA coefficient is a new distribution method for 2018/19, based on performances in UEFA tournaments over past 10 years, including bonus points for winners. The €585m pot is divided into shares with each one worth €1.108m, so highest ranked club gets €35.5m, lowest €1.1m.

"This new UEFA coefficient distribution method clearly benefits traditional big clubs like Real Madrid, Barcelona & Bayern Munich at the expense of clubs from countries with large TV pools (i.e. England and Italy)."
Liverpool earned €23.3m based on their coefficient, placing them 12th out of all teams, while their total current season earnings are estimated at €92 million for reaching the semis so far.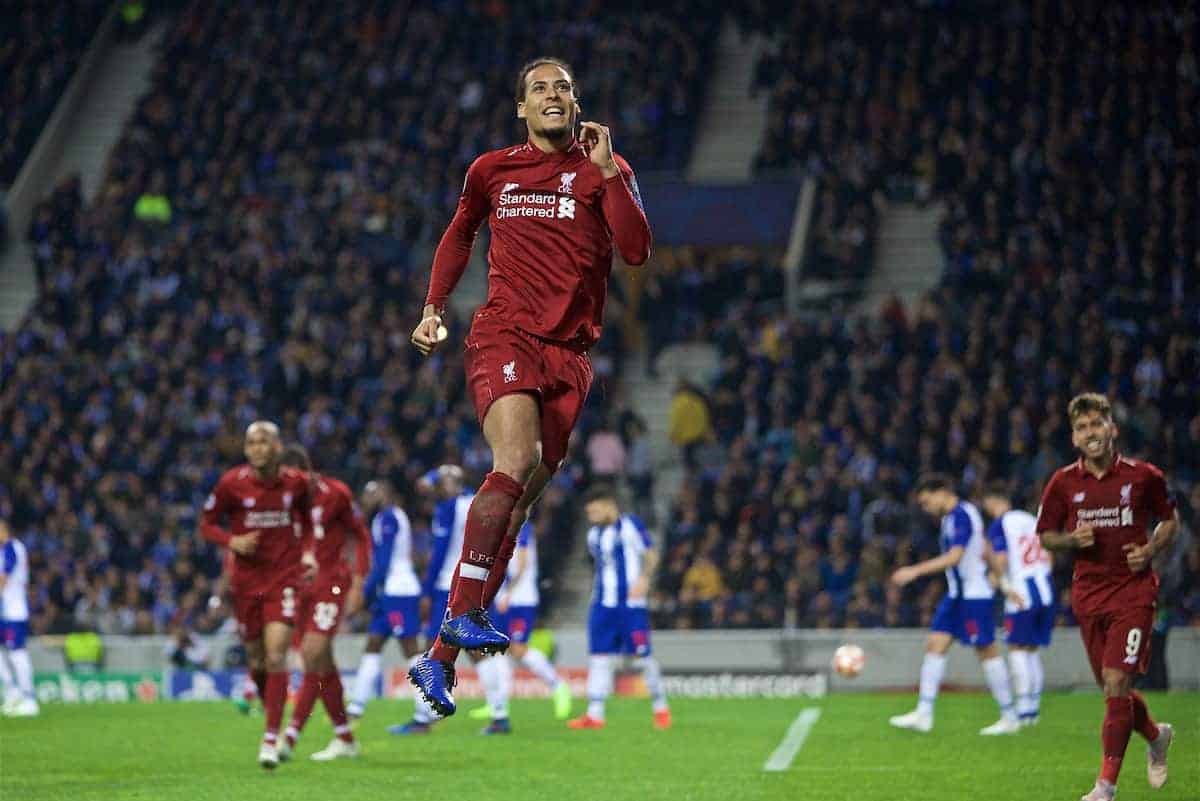 That's an increase of over €10 million, with still the potential for further increases if the Reds get past Barcelona.
SwissRamble notes that Liverpool "have benefited from the hefty increase in prize money, but also have a fairly high UEFA coefficient."
On this basis, the English clubs have earned the following revenue to date from the Champions League (previous season in brackets): #LFC €92m (€81m), #THFC €86m (€61m), #MCFC €93m (€64m) and #MUFC €94m (€40m). pic.twitter.com/Mfyew4R4z8

— Swiss Ramble (@SwissRamble) April 25, 2019
Based on projections and assumed dividing of BT Sport's TV pool money, the maximum amount Liverpool could earn this from this season's Champions League is just shy of €112m, a quite astronomical figure from a single season in a single competition.
#LFC Champions League revenue is €92m for reaching the semi-final, up from €81m last season for reaching the final. They have benefited from the hefty increase in prize money, but also have a fairly high UEFA coefficient (ranked 15th, but 12th best of qualified teams). pic.twitter.com/VTpCrFI3xh

— Swiss Ramble (@SwissRamble) April 25, 2019
Of course, #LFC and #THFC could both progress to the final and might even end up winning the Champions League. Based on some scenario analysis, the maximum that #LFC could earn is €112m, while #THFC maximum is €106m. pic.twitter.com/jl7ateFNP7

— Swiss Ramble (@SwissRamble) April 25, 2019
While there's plenty of on-pitch work to do before that possibility occurs, the intake of revenue again this season points to how much there remains to look forward to under the current structure and guidance at the club.
On the other side of the argument, it's increasingly difficult to see how any of the 'smaller' clubs might break into the stranglehold at the top of the game, with such a huge disparity in income from competing in Europe.