Liverpool built a two-goal lead for the Champions League quarter-final second leg after an entertaining match at Anfield.
Liverpool 2-0 FC Porto
Anfield, Champions League quarter-final, first leg
9 April, 2019
Goals:
Keita 4′, Firmino 25′
Nab & Fab in full flow & Hendo v_2014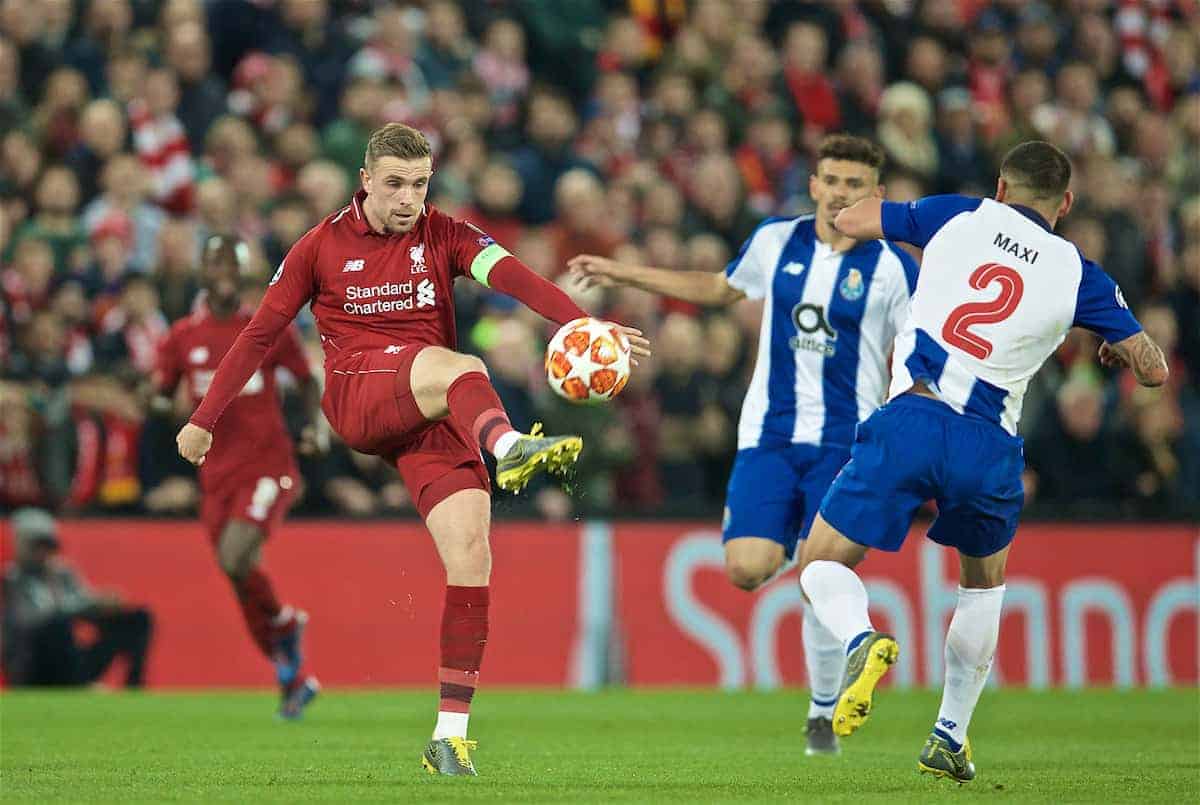 It has been a long time coming, but at the time of the season when it perhaps matters most, Liverpool fans are starting to see the full potential of having Naby Keita and Fabinho in the same midfield.
The Brazilian has been excellent for a number of months now, though his partners in the centre and the alignment itself has still been something of a rotating cast.
Against Porto he was at his destructive best, mopping up behind Dejan Lovren, James Milner or Keita and Jordan Henderson as needed, laying off the ball and initiating attacks.
Keita, with two quickfire—albeit deflected—goals to his name in a Red shirt, suddenly looks a player reborn.
He had the confidence to use the ball, the awareness to use the space well ahead of him and plenty of good touches in the centre of the park, evading challenges and being a big part of the constant counters in the first half.
And, Henderson.
The skipper, back in a No. 8 role for the second appearance in a row, has shown the forward-thinking aspects of his game not seen for far too long—perhaps since he last filled this role on a regular basis.
A simply brilliant through-pass meant fans could start celebrating 2-0 long before the ball ever reached Roberto Firmino, while his energetic runs in the right channel and even his aerial prowess made a clear difference.
Another midfield switch-up from Jurgen Klopp, but this one worked perfectly.
The importance of a clinical edge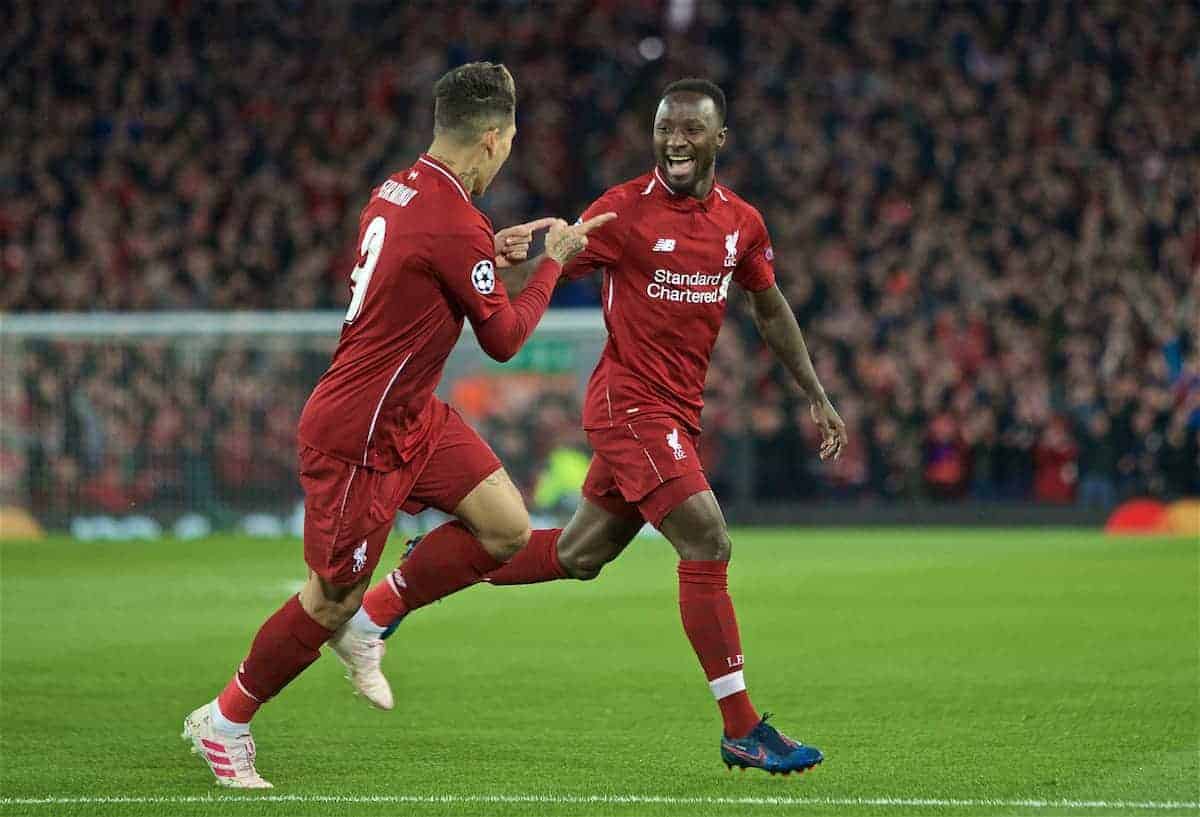 First half, the Reds were rampant, a bit of a throwback to last season—in that they left spaces to counter into, as well.
As a better overall team than Porto, perhaps this was a semi-deliberate ploy; in a shoot-out of sorts, Liverpool would always win this one.
But in the end, Porto created rather more chances across the 90 minutes than Jurgen Klopp would have liked; thanks largely to the profligacy of Moussa Marega, Alisson and Co. earned a first clean sheet in six games.
A third goal would have been extremely welcome, to really settle any second-leg nerves and perhaps boost the chances of one or two being rested in Porto, but the Reds' attacking play fizzled out in the second half.
That, as much as Mariga missing chance after chance, made it all the more vital that a couple of good chances were tucked away early on.
Even against an inferior team, raising the tempo after a slow spell can be difficult and Liverpool rarely looked like scoring in the second 45. A two-goal lead could prove all the difference in the second leg—and unlike in the last round, Porto didn't nab an away goal this time.
Fantastic Firmino back in top form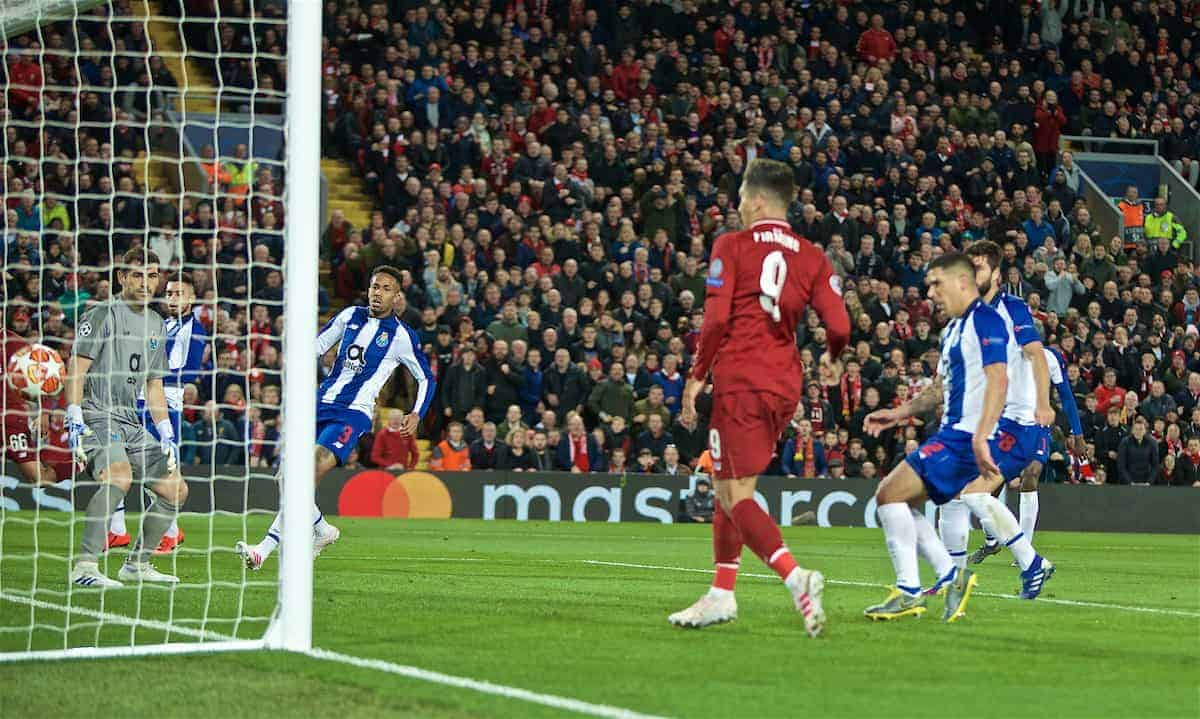 A stupendous performance from the Liverpool No. 9, plain and simple.
Firmino was at his finest in this game: link man, creator, work horse and predatory presence, doing the job of at least two players and to an all-round level that few are capable of.
His first-half performance was full of clever running, smart and selfless movement; the opening goal came from one such moment, not attacking the goal but instead offering himself in a dangerous area to supplement the play and lay on Keita's strike.
Soon after, though, his status as centre-forward was displayed as he got himself in that most poacher-like of positions, the middle of the six-yard box.
Two up for the Reds, a goal and an assist for Bobby.
All game long, even when the odd flick or pass didn't come off, it was Firmino who set the tone for forward momentum and getting the Reds playing at pace.
Again, a good time for the Reds to see one of their key players coming right into form.
Returning faces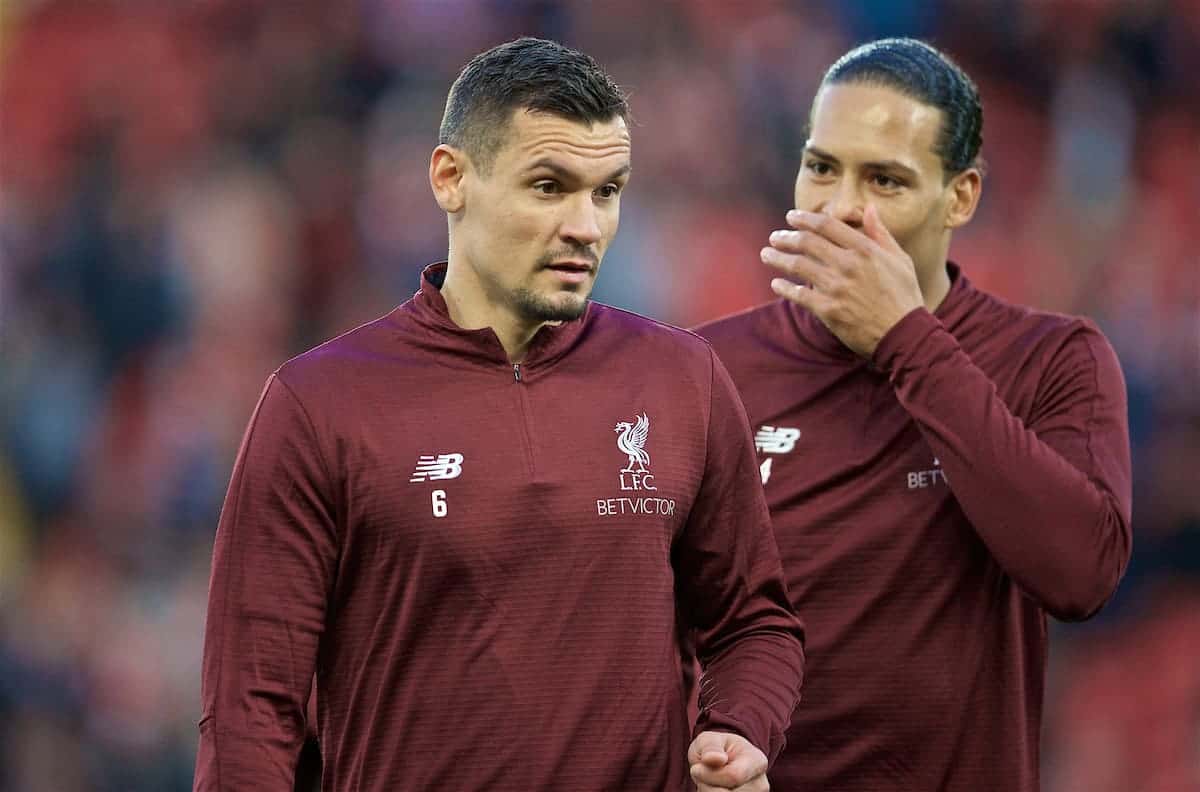 Not a huge on-pitch contribution between them all, but in the fixture-heavy run-in to the season it could be vital that a number of players returned on Tuesday evening.
Dejan Lovren, of course, started and played the full 90 minutes; he was understandably rusty in the early part of the game, caught out one-on-one and positionally sloppy, but did fine later on.
After a long run of seeing Van Dijk alongside Joel Matip, it's important that other options are present, given the fitness issues in the position previously.
Elsewhere, Liverpool need squad options and positional versatility—so the sight of Joe Gomez being back on the bench was a positive, as was the news that Alex Oxlade-Chamberlain played in a behind-closed-doors fixture earlier in the day.
Xherdan Shaqiri got as far as the touchline, an eventual unused sub, but recalls to [almost] action for himself and Daniel Sturridge should show that the manager remains ready to call upon the entire group when needed.
No Blues for the Reds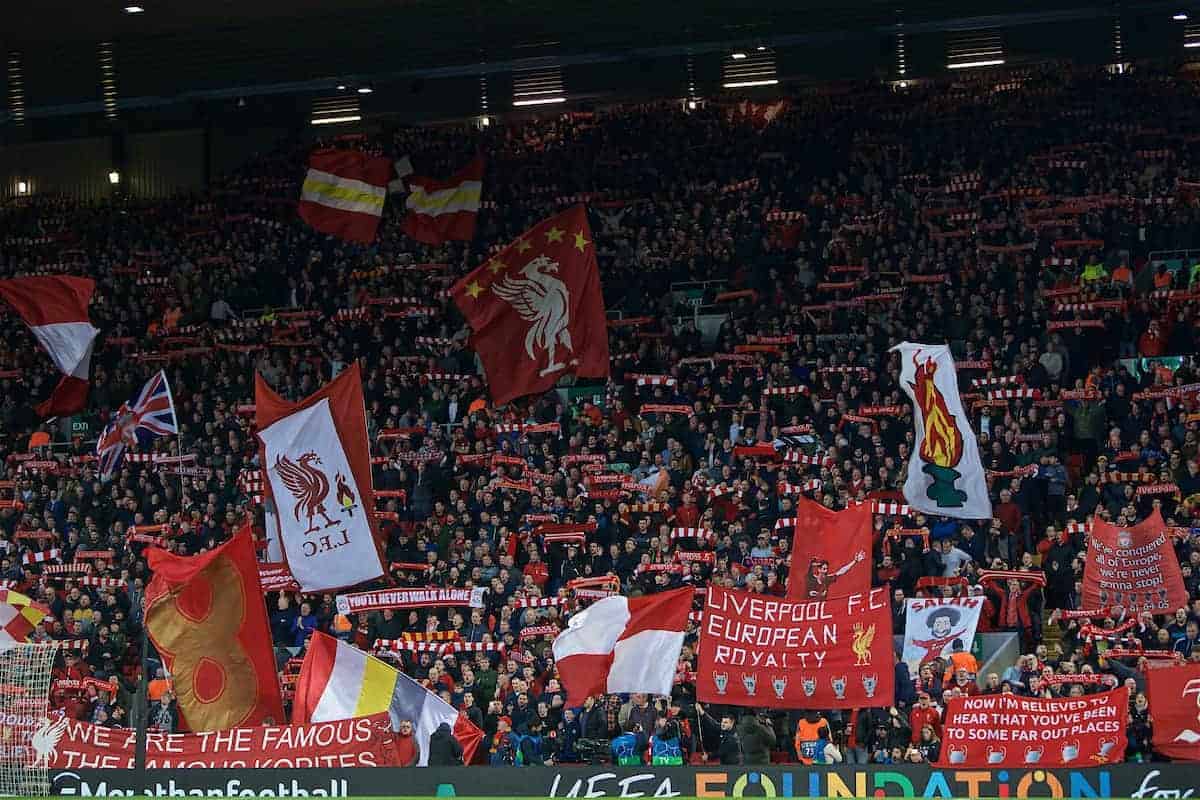 One game against Porto down, now four more blue teams in a row to come: Chelsea, Porto, Cardiff, Huddersfield.
It's the first two, of course, which will continue to define most of all this quite-potentially-incredible season.
With Andy Robertson and Gini Wijnaldum being afforded a 90-minute rest—for different reasons—two of the most energetic starters in the squad should be fit and firing for the weekend league encounter.
Add in the aforementioned names finding form, and indeed finding roles in the team, and Jurgen Klopp may just have his most difficult team selection of the season coming up to make against Chelsea.
The second leg against Porto, meanwhile, is nowhere close to done and dusted.
A single away goal might make it so, but there's still work to be done there.
As Klopp himself is so fond of saying: We've laid the foundations. Now we have to use it.