Liverpool produced one of their all-time great victories in dispatching of Barcelona, but where did it all go wrong for the visitors?
The Reds were sensational at Anfield, reaching consecutive Champions League finals after a stunning 4-0 win over Ernesto Valvede's side.
They overturned a 3-0 deficit from the first leg in style, with Divock Origi and Gini Wijnaldum both scoring twice on a balmy evening on Merseyside.
It was a result that very few saw coming, but in truth, Liverpool deserved to progress over the two sets of 90 minutes.
After the game, we spoke to Jason Pettigrove (@jasonpettigrove), Content Editor for Barcelona, to get to the bottom of what exactly took place at Anfield.
Well, what did you make of that? Are you as speechless as all of us?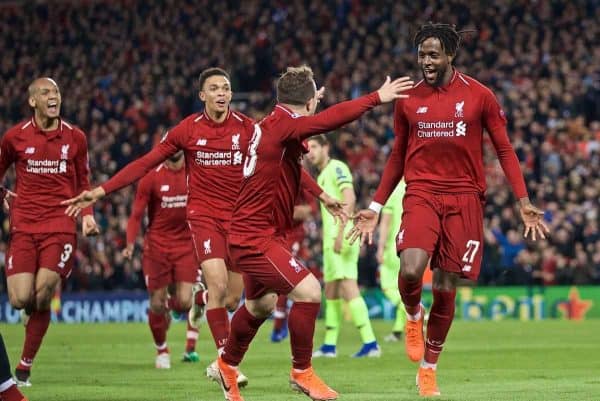 There's not really a lot I can say about that Barcelona performance!
From a supporter perspective, a few of us felt that Ousmane Dembele's miss in the first leg might come back to haunt us, but with the greatest respect, we shouldn't be losing 4-0 when two of your best attackers are out.
Full credit to Liverpool, though, they did everything right on the night.
Where do you think the game was won by Liverpool? And where did Barcelona under-perform most?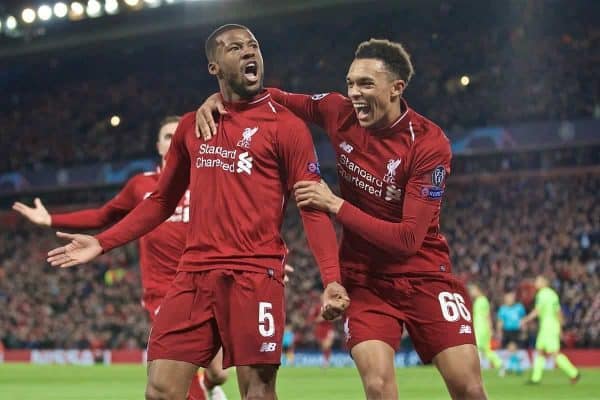 Collectively, Barca were poor.
Once the first goal went in you could sense a nervousness about the defence and it was exposed in the second half.
Liverpool won the game in midfield, in my opinion.
Jordan Henderson was excellent, producing a real captain's performance. He was often the conduit between defence and attack, and drove Liverpool forward at every opportunity.
Who stood out as your Man of the Match?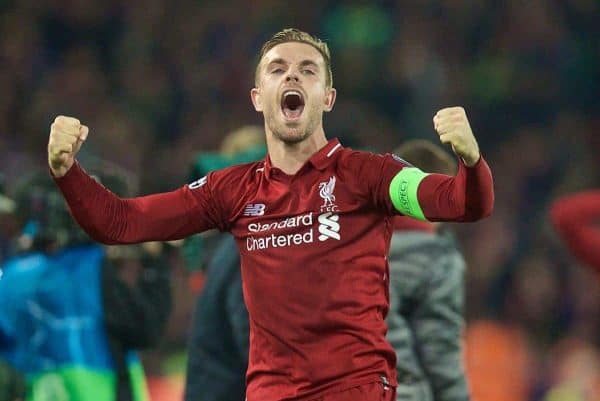 As above.
I know the likes of Virgil van Dijk will get credit for keeping Lionel Messi quiet, and Divock Origi will also for proving a handful, but Henderson was head and shoulders above everyone for me.
This was your first Anfield visit in 20 years – how was the experience as a whole?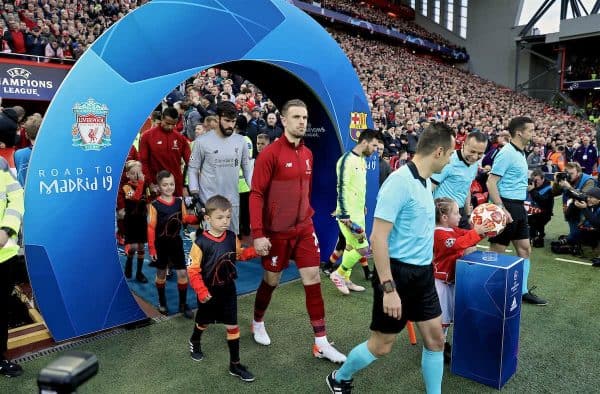 As expected – brilliant (apart from the result).
Liverpudlians are some of the nicest, most genuine people you could meet, with a real passion for their football.
I loved mingling and chatting with everyone before and after the game – it was great to share that mutual respect with no hint of trouble.
As ever, the people of Liverpool are a delight. Welcoming and hospitable. Pleasure to be here. A lot of Barça fans already making noise. Looking forward to a great match/atmosphere, some of which you can catch on my Insta stories later

— Jason Pettigrove (@jasonpettigrove) May 7, 2019
And how has the city changed since you were last here?
Like a lot of cities… more built up, a lot more people, but a bit more modern than I recall.
Tell us about the atmosphere at Anfield, particularly at full-time…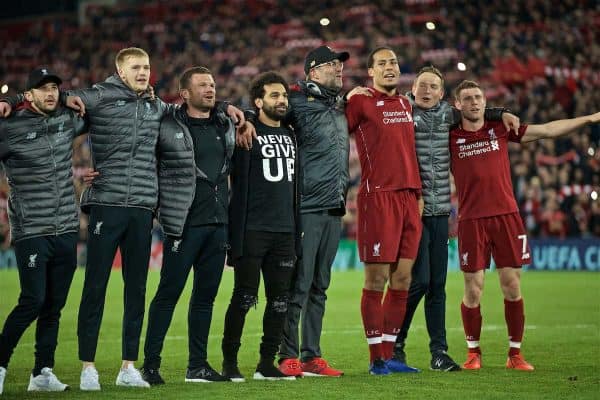 In the Barca end it was pretty funereal and utter bedlam in your Main Stand.
I'm glad we had the good grace to give Liverpool players and fans the round of applause they deserved – it's important to lose gracefully and admit you lost to the better team on the night.
The two-mile walk back into the centre was long but there was no hint of animosity. Lots of supporters were shaking my hand and wishing Barca luck for the future.
That's football as it should be.
Finally, will Liverpool go on and win the Champions League now?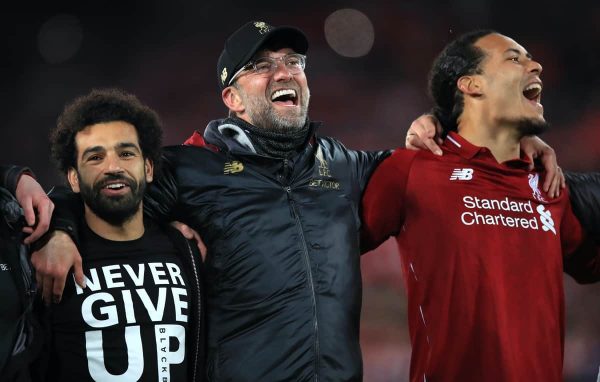 I think they will take some stopping, especially with Mohamed Salah and Roberto Firmino returning.
Should you lose the Premier League title race, the Champions League would be a fine consolation prize.