Jurgen Klopp has called for the locations of European finals to be made with the fans in mind amid rising prices and huge amounts of travel.
A second Champions League final in successive seasons points to great on-pitch progression for Liverpool, but with that improvement comes additional travel.
In itself, no fan is particularly complaining; away days in Rome, Belgrade or Paris are all part of the fun, the luck of the draw and the journey to potential glory.
But when it comes to the final itself, the journey becomes more of a mission than an adventure at times: sky-rocketing prices for flights and accommodation, and ever-more imaginative locations decided by UEFA for the deciding match.
While a trip to Madrid is easy for the majority of Reds fans to make this year, Klopp points to the arduous task of reaching Kyiv a year ago, on the opposite side of the Continent—something Arsenal and Chelsea fans have to do this time around, with the Europa League final taking place in Baku, Azerbaijan.
The Reds boss told reporters at his press conference that the decision-making must be "more reasonable" for the final and that the cities which win the right to host these events should do more to stop fans getting ripped off the instant they qualify.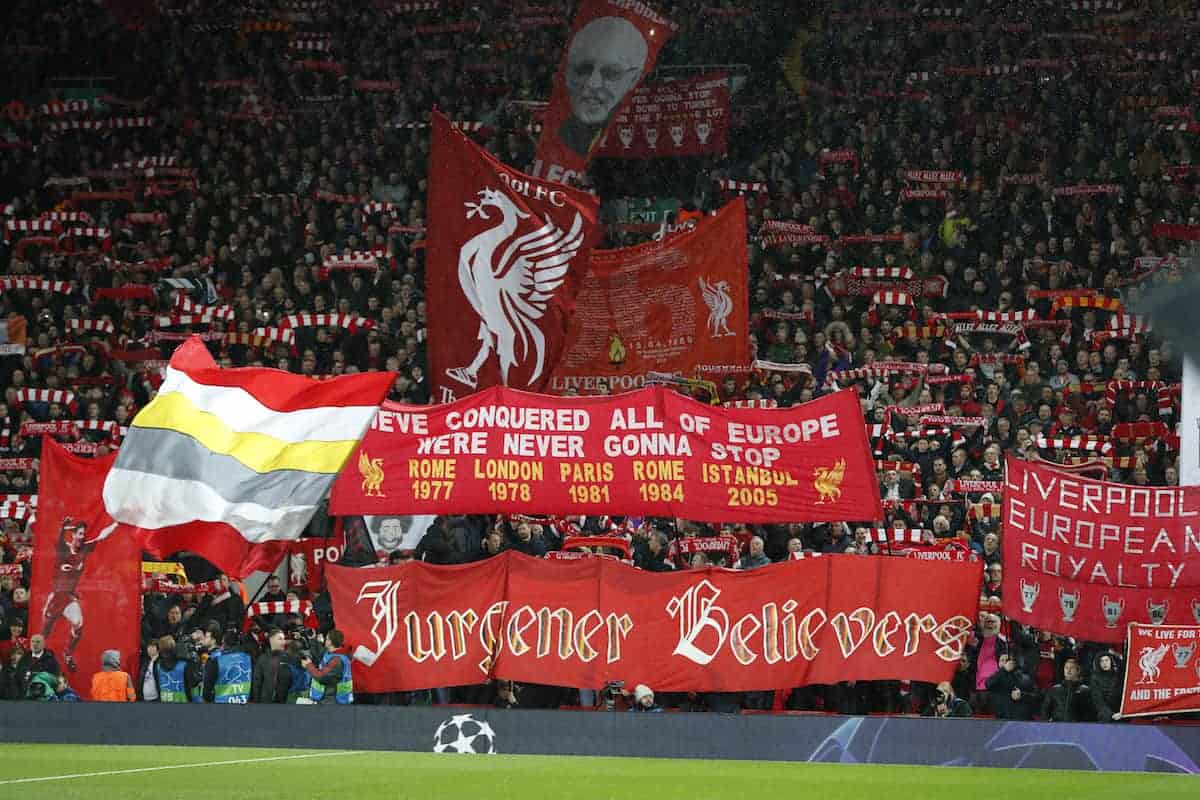 "One hundred per cent [I feel for the fans]. Obviously travel agencies and hotels are not silly. It's difficult but I think with Madrid it's unbelievably expensive, it's clear, but at least it's not another part of the world.

"Going to Baku in a European league final, it's really funny. These guys who make the decisions I don't know what they have for breakfast when they do it.

"Last year we go to Kyiv, a wonderful city, but that a team from Russia or that part of the world will be involved is not really likely.

"Then you have to go there and everybody has to prepare…now Madrid has to be prepared. And Baku? No clue how to go there, if there's any record of flights at all.

"These decisions, they must be much more sensible, more reasonable. It looks irresponsible, I don't know how they do it.

"In the cities that get the final, I don't know, they have to make a price cut or agree it will not be more than 'this price'.

"I heard in Madrid a specific category of room which you can get usually for £100 is now £2,700…it's just crazy. I sympathise a lot, of course."
Fans will be pleased to hear someone with a platform making a stand on their behalf, but there is realistically little hope of any change in policy from UEFA, who have rarely shown any regard for supporters.