Jurgen Klopp has revealed his approach to new signings at Liverpool, taking a hands-off stance in their first weeks at the club to "learn about" their abilities.
The Reds have made 17 signings during Klopp's three-and-a-half-year tenure so far, with a significant portion of his squad now comprised of players brought in over that period.
Much credit should be given to the club's recruitment staff, from scouts to data analysts, for ensuring those additions are the right fit for the manager's system.
But most still require a period of adaptation, as evidenced this season by Fabinho's slow transition to become a key player in Klopp's midfield.
Speaking as part of a video for Western Union, the German explained why he doesn't overload new signings with information on their arrival to the club, insisting he can learn as much as them in the first weeks.
"I have a lot more information than I give to the players. Not because I want to 'keep' that," he said.
"No, just because they have to play a football game, and football is a game. You have to play that with freedom.
"In the beginning, for example, when a new player comes in I don't give them any information.
"It's like, let them play, let's learn, I learn about him, what he's doing naturally, what we want to adjust, what we want to leave with him, what we want to stop him doing.
"You learn more about your players each day, and you know how to treat them, how to deal with them.
"A lot happens in the one-to-one talks, actually, but that's with the player.
"With the team there are more things to do, and they are all in the right shape and in the right position.
"And you try to help 11 players do the right things in the right moment."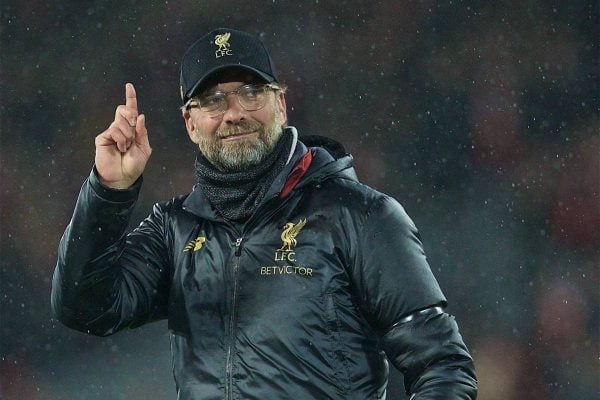 Klopp is on the verge of securing his first silverware as Liverpool manager, though they will need to defeat Tottenham in the Champions League final next Saturday to do so.
It could prove a difficult feat, but would be one deserving of the progress made during Klopp's time on Merseyside so far.
His interview with Western Union is surprisingly enlightening and particularly enjoyable as he discusses his values as a leader, and what he believes it takes to be a strong manager.
"I try everything to be as successful as possible," he continued.
"I live 100 percent for the boys, with the boys, what we do for the club and all that stuff.
"And I think that's leadership in the first case. As a leader you can't be the last who goes in and the first who goes out, that's how it is.
"You don't always have to be the first coming in and the last going out, but you have to be an example as well.
"We have enough confidence, and that's very important for a leader.
"If I would expect from myself that I know everything, that I'm the best at everything, I couldn't have confidence.
"But I don't expect that. I know I'm good in a couple of things, really good in a few things, and that's enough.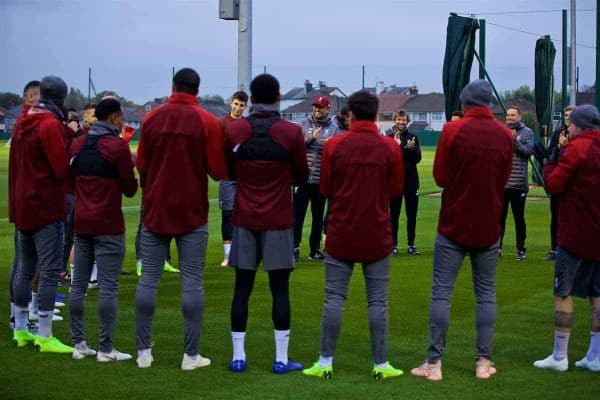 "What I can do is that my confidence is big enough that I can really let people grow next to me, that's no problem.
"I need experts around me. It's really, really, very important that you unpack it, that you try to understand the people around you, and that you give real support to the people around you. Then everybody can act.
"That's what leadership is: have strong people around you, with a better knowledge in different departments than yourself, don't act like you know everything, be ready to admit that 'I have no clue in the moment, so give me a couple of minutes and I will have a clue, probably'.
"And that's exactly how I understand it. It's not a real philosophy, that's just my way of life."