Jurgen Klopp believes he has "never been part of a final with a better team," with Liverpool to fight for the Champions League against Tottenham on Saturday.
The Reds have overcome a challenging European campaign, that saw them stutter on the road in the group stage and face both Bayern Munich and Barcelona in the knockouts, to reach the final.
That 4-3 comeback victory over two legs in the semi-finals is one of the club's biggest achievements in Klopp's reign, and now Liverpool stand 90 minutes away from the trophy.
Speaking at Melwood on Tuesday as part of the club's 'media day' to preview the final, the manager praised how his side battled against the odds to make it to Madrid.
"I don't like to blame my other team. I love them all, they all gave everything. But I've never been part of a final with a better team, that's true," he said.
"I'm not so surprised because the boys are, how we call it, a mix of potential and attitude in the best way I ever witnessed.
"That's just brilliant, exceptional, and that brought us where we are.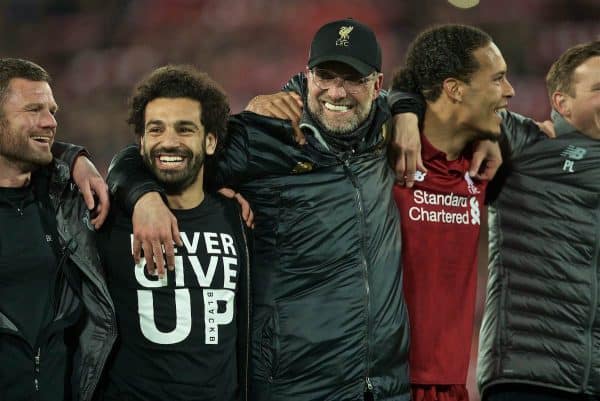 "We could have said a couple weeks ago it's not really likely we would be champion at the end of the season. Human beings are like that, stop giving everything, because only for a chance we are not ready.
"These boys gave us a lot, showed us a lot, in these five quick days between Barcelona [games], nobody believed more in this team than the team itself.
"It's a sensational situation, being here again is great.
"We wanted it, really desperately, but it looked like it would slip through our fingers in the group stage already.
"But we did it in the most mature way we can do it, against an Italian side (Napoli) you have to win 1-0, unbelievable.
"And since then all our away games were really impressive. Barca not result-wise, but performance-wise 100 percent.
"I'm really happy that we can do it again."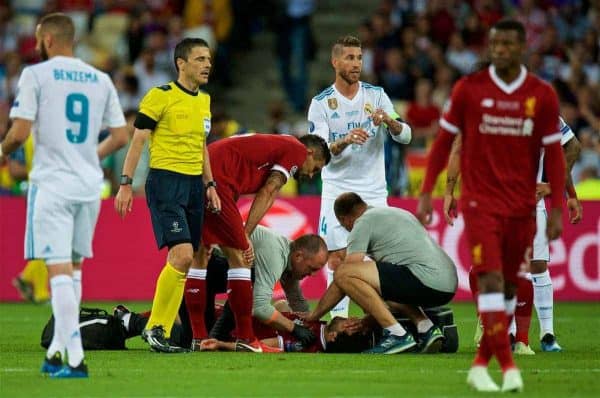 Klopp's pride stems largely from Liverpool's response to losing to Real Madrid in last year's final—one defined by Mohamed Salah's first-half shoulder injury at the hands of Sergio Ramos.
The Reds struggled to bounce back from the loss of their top scorer, with Adam Lallana inadequate as his replacement, but Klopp feels they are now better prepared to deal with any problems.
"The season was our preparation for that, because we had these situations, we had to play without, without, without and could bring on [other players] then and were still winning games," he explained.
"It was good that even in the last part when Bobby couldn't play, Div stepped in, Shaq stepped in, brilliant.
"The problem last year, of course, was not only that we lost Mo in that situation, the problem as well was Adam Lallana, who we brought on, made himself available in the last second because he was injured before.
"We had other injuries, Ox as well. If Ox had been fit [he could have come on], all that stuff.
"The injury problem made our bench (Mignolet, Klavan, Clyne, Moreno, Can, Lallana, Solanke) a bit thin in this specific area.
"We will have all available players on the bench, that gives us solutions, and I think apart from Naby they should all be available.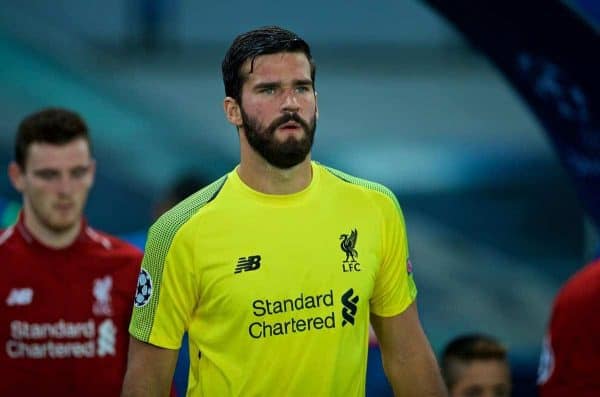 "Signings as well, Ally, Fabinho, for 'this' team it's the first final, plus with a few more experienced players involved.
"Ally, last year he lost the semi-final, Fabinho I think lost the semi-final with Monaco [in 2017], now they're in the final with a proper group of players.
"That's why I say it's the best team I ever had to go into a final.
"Tottenham could probably say something similar, but I'm really happy with my team and the options we have.
"But still let's hope something like this specific thing (losing Salah) would not happen again."