Liverpool host Wolves on the final day of the Premier League looking for fortune to favour them in the title race. Here are the key stats and facts ahead of kickoff.
Liverpool's Final-Day Record
Since returning to the top flight in 1962, Liverpool have played their final league game of the season at Anfield on 22 occasions.
The Reds have won 14 and lost just twice—in 1967 against Blackpool and at the hands of Arsenal in 1989.
In the Premier League era they have won 10 and drawn two with no defeats.
Their biggest final-day victories at Anfield came in 1913 against Bolton and in 2002 against Ipswich—winning both matches 5-0.
In the last two seasons the Reds had to beat Middlesbrough and Brighton on the final day to secure a Champions League place.
Van Dijk's Ever-Presence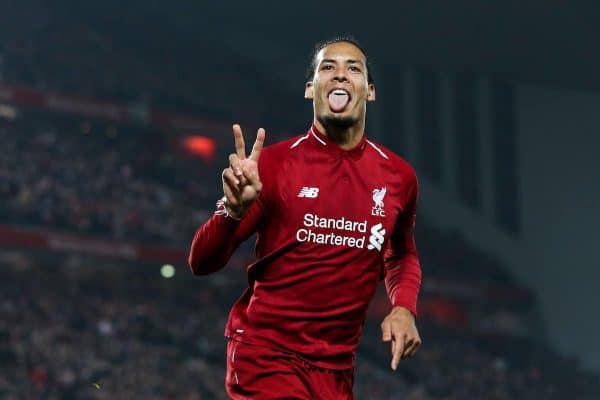 Virgil van Dijk could become the first outfield player since Martin Skrtel in 2010/11 to play for the Reds in every match of a Premier League campaign.
Alisson could also be a league ever-present in his first season at Anfield.
Start Origi?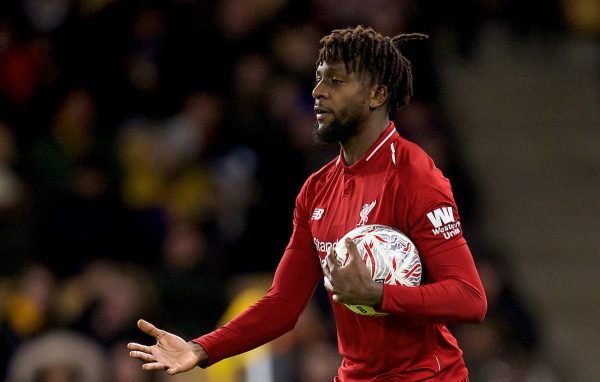 Divock Origi has scored for the Reds in both of his appearances against Wolves.
He has scored three goals in his last two Liverpool appearances (110 minutes of action).
Salah's Historic Golden Boot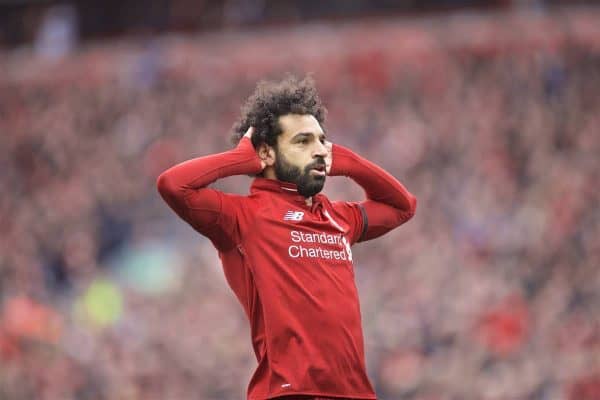 Mohamed Salah goes into the final day leading the race for the Golden Boot by two goals.
He has 22, with Sergio Aguero, Pierre-Emerick Aubameyang and Sadio Mane all on 20.
Should he finish with most goals he will become the first Liverpool player in history to be the top flight's leading scorer in successive seasons.
Incredible Alisson's Golden Glove Fight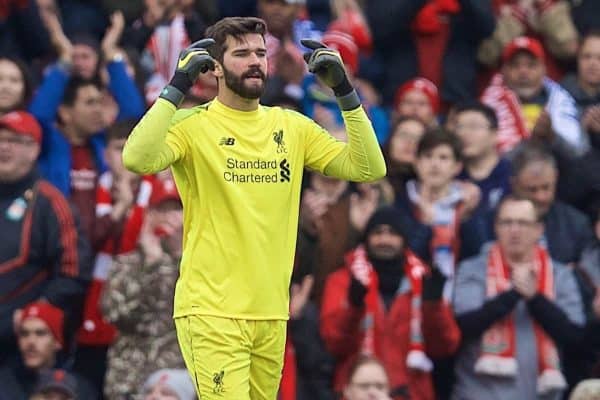 Alisson could play his 50th game for the Reds in all competitions. He has kept five clean sheets in his last eight matches and three in his last four in the top flight.
A clean sheet for him in this encounter will see him keep 21 for the league campaign—the most by any Reds 'keeper since Ray Clemence (28 in 1978/79).
If he prevents Wolves from scoring he will be guaranteed to finish as joint-winner of the Golden Glove at the very least. He and fellow Brazilian, Ederson of Man City, have both kept 20.
Only once before in the Premier League era have the Reds kept more than 20 clean sheets in a season—22 in 2005/06.
With two games still to play this season Liverpool have conceded 38 goals in all competitions.
It is the lowest scored against them since 36 in 1999/00 when they played 10 games fewer. Since then the lowest is 43 in 2005/06.
Wolves on the Road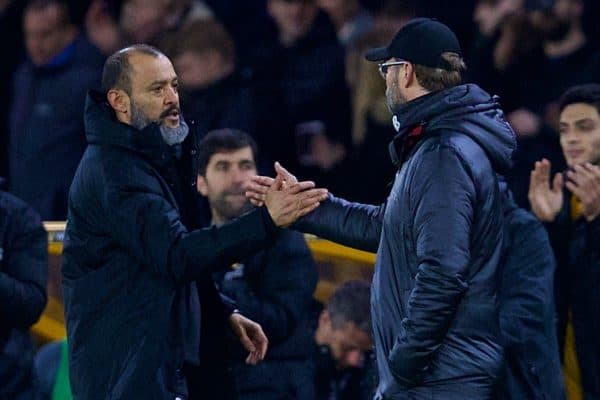 Wolves team have won six times away from home in the league this season—the last at Watford (2-1) last time out.
They have scored 19 times on the road this season'the lowest total of any team in the top half of the table.
Only Liverpool and Man City have conceded fewer goals away from home than Wolves' 23, while those two clubs are the only ones to have lost fewer away than the seven that Wolves have.
A Record-Breaking Campaign in Numbers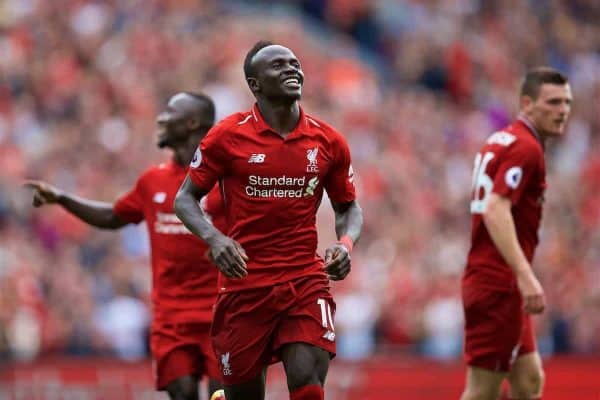 Liverpool could go unbeaten at home for a second successive league season for the first time since 1979/80.
One goal today will see Liverpool record their highest tally of goals in a home league campaign since 1985/86 when they scored 58 in 21 matches. They currently have 53 in 18 Anfield games.
The Reds' current goal difference is +65. The club record for a top-flight season is +69 which was achieved in the 42-game campaign of 1978/79.
If Liverpool concede fewer than three goals today they will record their best defensive record in the Premier League era.
They have shipped 22 this season. They conceded 25 in 2005/06. The record is 16 in that 1978/79 season.
Only once since 1985/86 have the Reds scored more than 89 times in a league season (they scored 101 in 2013/14). They currently have 87, a tally the 1987/88 team attained.
Liverpool have now earned more points this season than 111 of the previous 119 league champions. Should they win today they will increase that number to 116.
This Season's Scorers (League in Brackets)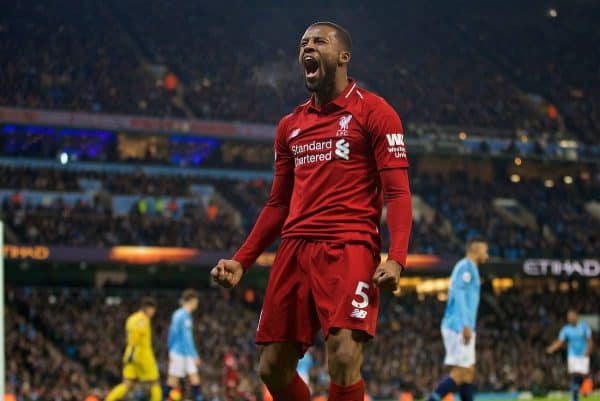 Liverpool: Salah 26 (22), Mane 24 (20), Firmino 16 (12), Milner 7 (5), Origi 6 (3), Shaqiri 6 (6), Van Dijk 6 (4), Wijnaldum 5 (3), Sturridge 4 (2), own goals 3 (3), Keita 3 (2), Alexander-Arnold 1 (1), Fabinho 1 (1), Henderson 1 (1), Lovren 1 (1), Matip 1 (1)
Wolves: Jimenez 17 (13), Jota 10 (9), Doherty 8 (4), Cavaleiro 5 (3), Boly 4 (4), Neves 5 (4), Dendoncker 2 (2), Helder Costa 2 (1), Saiss 2 (2), Bennett 1 (1), Bonatini 1 (0), Castro Otto 1 (1), Joao Moutinho 1 (1), Traore 1 (1), own goals 1 (1)