Pepe Reina has praised Alisson in his efforts to surpass his own Premier League clean sheet record, while Simon Mignolet's importance has been proved further.
Alisson is currently level with our old No. 25 in terms of most shutouts for a league season, with 20, but with two games left to play can look to beat that.
Reina kept 20 clean sheets in both 2005/06 and 2008/09—the former, like Alisson, coming in his first campaign with the club, albeit in just 33 games as opposed to the Brazilian's 36 so far.
This was a point the 36-year-old was eager to make, in jest, as he told the club's official website he is "fancying [Alisson] to do it."
"Although, he's played more games than me because I think I played 32 or 33 games to complete 20 clean sheets and he's played 36!" he joked.
"But still it's a great achievement. I'm looking forward to [him breaking the record].
"If it's Saturday against Newcastle, good. If it's the last game of the league, even better if that means Liverpool is the Premier League champion.
"It's the goalkeepers' union as we say. We have mutual respect for each other and I admire him.
"Because he's not just a goalkeeper, but a great goalkeeper in a club that I love."
Reina went on to describe Alisson as "up there with the best," having "managed to dominate the different areas of the goalkeeping role," and giving Jurgen Klopp's defence the confidence to "feel that he's a big figure behind them."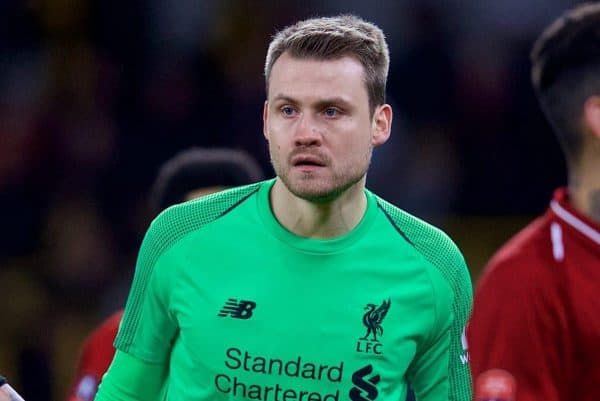 Simon Mignolet, Alisson's deputy, echoed this sentiment in an excellent interview with the Mail this week, lauding his competition as "the most complete goalkeeper I've seen in my career."
But as James Milner stressed last month, Mignolet is still playing a vital role behind the scenes at Liverpool, with the vice-captain explaining how he "has the best attitude I've ever seen in my life."
This, as Mignolet has revealed, extends to his advice for Mohamed Salah, which may be a surprising insight given they operate at different poles.
"He sits next to me on the coach when we travel to games," the Belgian said.
"He asks me about penalties and what ideas the opposition goalkeeper will have.
"I'll tell him he should do this or that. We practise penalties the day before a game and we work together.
"I try to do the same as the keeper he will face the next day, to make it as realistic as possible."
This serves as another example as to why Mignolet has been so invaluable this season, despite only making two appearances, and it will be difficult for the Reds to replace this when he departs.