We round up the latest Liverpool news and transfer rumours on Wednesday, as the Champions League final edges ever closer.
Today's Main Headlines
West Ham Confirm Adrian Exit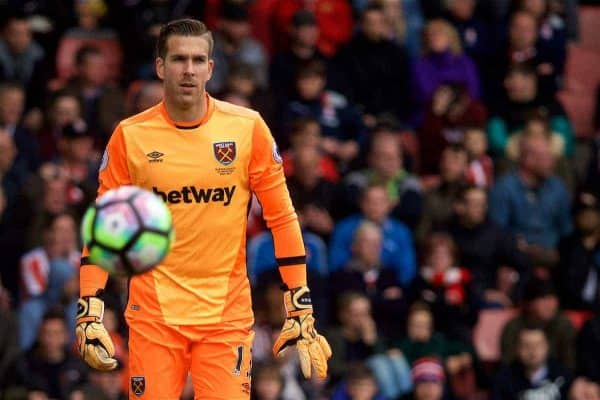 Adrian will leave West Ham on a free transfer this summer after six years at the club, the club have confirmed.
The 32-year-old goalkeeper has been linked with a move to Liverpool, with Simon Mignolet set to move on at the end of the season.
Adrian's West Ham contract expires on June 30, as does former Reds striker Andy Carroll's, who will also depart the Hammers.
It is a move that would make sense for Liverpool should it come to fruition, giving Alisson a solid new backup at Anfield.
Adrian is at a stage in his career where he will likely be content being second choice at one of Europe's biggest clubs.
---
Derby Not Expecting Another Wilson Deal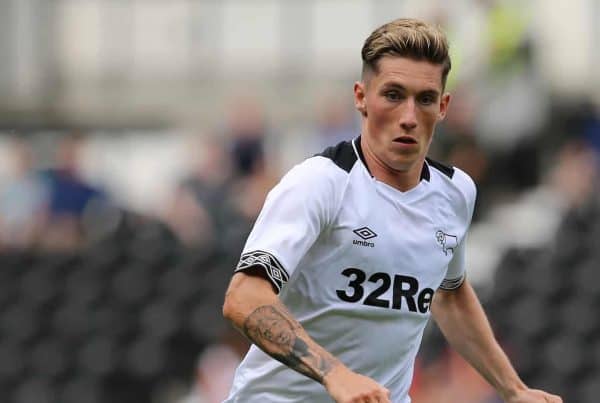 Harry Wilson's season-long loan move at Derby County ended in heartbreak on Monday, following the Rams' 2-1 defeat to Aston Villa in the Championship playoff final.
Talk has inevitably turned to the Welshman's future, with Liverpool potentially keeping hold of him but a summer exit more likely.
According to Sky Sports' Rob Dorsett on Twitter, Wilson is unlikely to be retained by Derby on a permanent basis, with both he and Mason Mount returning to Liverpool and Chelsea respectively.
A "move elsewhere" is mooted, with the Reds thought to be holding out for £25 million for Wilson's services.
While there is no doubting the 22-year-old's talent, there is a feeling that he is not quite up to the required standards to be a regular in Jurgen Klopp's squad.
We have debunked one of the latest stories surrounding Wilson's future here.
---
Alisson's "Sadness" For Karius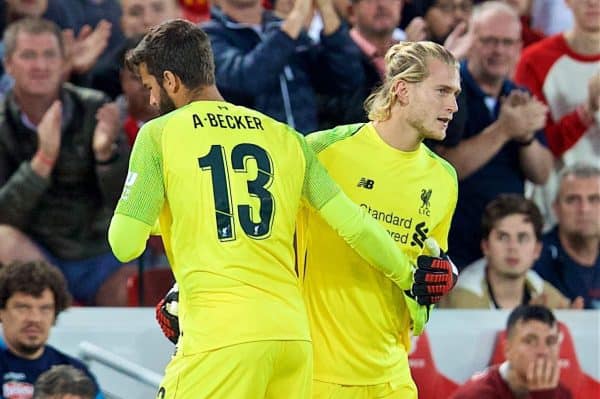 As Liverpool approach another Champions League final, it is hard not to be reminded of Loris Karius' calamitous showing in last season's clash with Real Madrid.
Alisson has come in and been a noticeable upgrade on the German and supporters will be confident he can avoid his predecessor's nightmare when the Reds face Tottenham on Saturday night.
Speaking to Globo Esporte, he admitted it was tough watching a fellow goalkeeper suffer:
"We get sad when a colleague has a moment like this, especially in the Champions League final.

"It's something that marks the player's career, but we have to go around it, know how to deal with the mistake no matter when it happens.

"It's inherent in the profession. The goalkeepers are more marked because, when an error occurs, 99 percent of the time ends in a goal and can decide a match, a championship.

"It sure gives a feeling of sadness, because we know how much we work and dedicate to make things happen in the best way.
But Alisson added that he doesn't believe the errors led to Liverpool signing him from Roma:
"As far as I know, Liverpool already had an interest in the season I made. It was already in their plans to go after another goalkeeper. I don't know if it was a turning point or not.

"I can say that I made the right choice and that today I am in the Champions League final and having one of the biggest campaigns of Liverpool in the Premier League, having almost won the title, very close to City."
---
Karius' Message to Klopp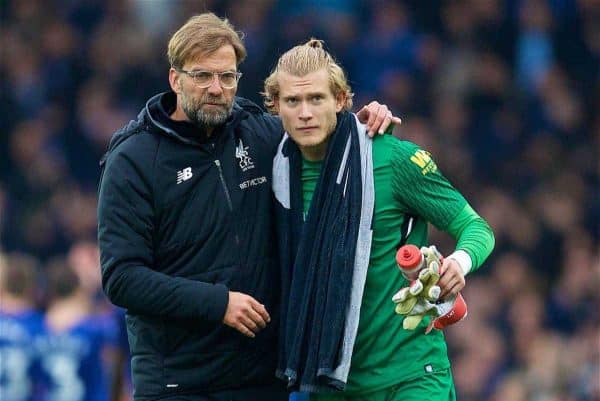 This can't be the easiest of weeks for Karius, as he is likely reminded of his aforementioned night to forget in Kyiv.
Liverpool's on-loan 'keeper has showed his class, however, with Liverpool's goalkeeping coach John Achterberg telling the Times that the German messaged him and Klopp after the unforgettable 4-0 win over Barcelona:
"Loris texted Jurgen and myself when we reached the final.

"He said he was happy for us and hopes we now win. I think that says a lot about him."
It is a lovely gesture that not all players would have been thoughtful enough to do, once again outlining the quality of character Klopp has signed during his time at Anfield.
Karius is on loan at Besiktas currently, where he may remain for another year after steadily becoming a key man for the Turkish giants.
---
Klopp Acknowledges Shaqiri's Lack of Game Time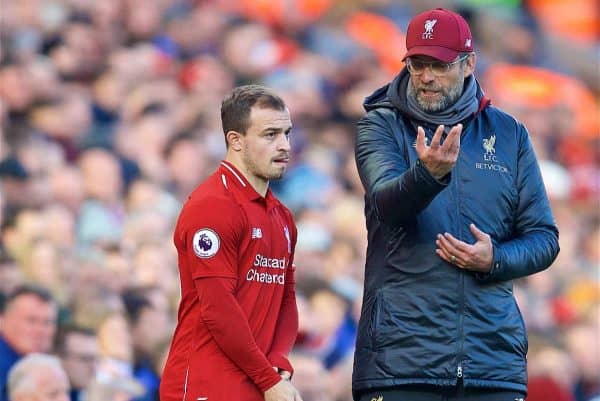 Klopp's charismatic personality is part of what makes him one of football's most recognisable figures and a new video has perfectly highlighted his sense of humour.
In a clip released by Viasport, the Liverpool manager is shown photos of the current Reds squad as children, discussing them at the same time.
When it comes to Xherdan Shaqiri, Klopp gave an honest assessment of the Swiss, lauding his quality but also touching upon his lack of playing time this season.
"What a wonderful player, what a wonderful ambassador for his country. I'm really happy to have him around," Klopp said.
"I know people think I didn't play him around often enough.He thinks probably the same.
"But what an important player for us all the season."
Recent rumours have suggested West Ham may be eyeing up a summer move for Shaqiri, following a frustrating campaign for the Reds.
An increasing lack of minutes have come his way and it will be interesting to see if anything develops in the coming weeks.
---
Coach Discusses Liverpool's "Insanely Ambitious" Goal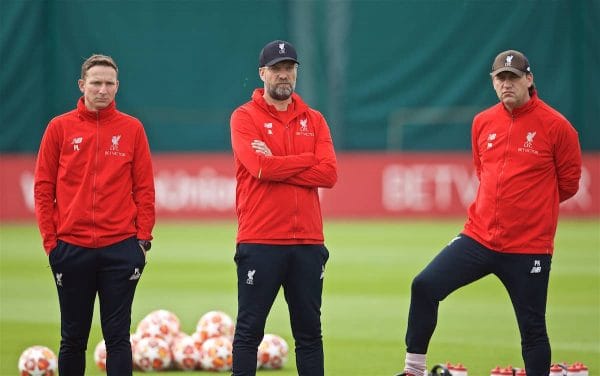 Peter Krawietz is a vital part of Klopp's backroom team, having worked with the Liverpool boss since his Mainz days in the early part of the century.
The Reds' assistant manager has spoken to Goal about the team's "insanely ambitious" attempt to win the Premier League up against Man City, also insisting they are focusing on long-term success just as much:
"Much more important is always the entire work. We do not just focus on the championship, we want to initiate long-term development and improvement.

"Against this background, the championship is undoubtedly a goal and our maximum desire.

"We know, however, that Liverpool will probably not be the financially strongest force in England in the next few seasons.

"Therefore, this remains an insanely ambitious goal. We will keep trying.

"However, the fact that squad quality and depth are a major factor in this cannot be ignored."