Liverpool fans across Poland have been inspired by the Reds' heroics this season and have rallied together to raise funds for children in need.
The generous spirit of supporters worldwide is again on show as Reds from across Poland have united to help raise funds for International Children's Day, a day which is shared with the Champions League final.
The call to arms was made by Liverpool fan Tomasz Jaskólka, who gathered the support of fellow Polish fans to help raise as much money for the Saint Louise Children's Home in Krakow.
Word quickly spread and within the first 48 hours supporters were able to raise more than £1,000, where the current total sits at just over £4,000 and counting.
This Is Anfield spoke to Polish fan Rado Chmiel (@RadoChmiel), who is helping to spread the word on a cause which was inspired by the club's appearance in the Champions League final and the ethos that you'll never walk alone.
"The whole crowdfunding was coordinated by Tomasz and it was a very spontaneous decision to start the whole action, but the idea behind it is strongly connected with Liverpool FC," he said.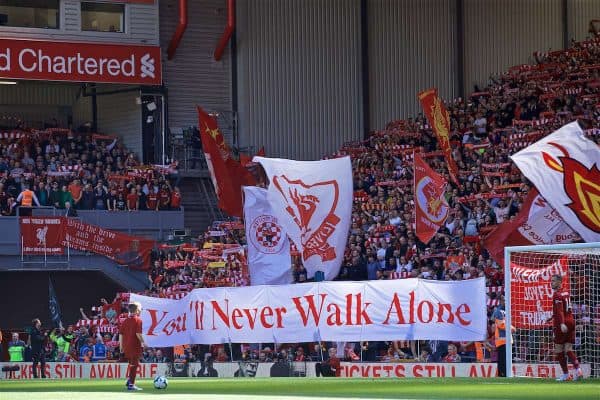 "June 1 is International Children's Day, which is celebrated a lot in Poland. On the day there are plenty of free concerts and events with activities for children across the country.
"And it is a way to connect both the International Children's Day and the Champions League final and turn it into a way in which we could help those in need.
"We take the words of our anthem seriously and we want to give those children a feeling that they will never walk alone.
"And who knows, maybe a one or two will be supporting Liverpool in the future and will be lucky enough to come to Anfield in the future?
"We certainly keep our fingers crossed for it and if we can bring them a smile, we want to do it!"
The Saint Louise Children's Home is a place where children are provided a safe environment to grow and develop.
"Tomasz was just there to speak to the kids and listen to the stories of those who are now adults and have their own families," Rado added.
"He was overwhelmed with the positive vibes about this place. The nuns were in such a shock when they heard the story behind it.

"They said that even 1,000 Polish zlotys, which is about £200, is a lot for them!
"The money will help refurbish and repair their building and help provide everyday items like clothes, boots and other things the children need.
"The initial idea was to finish the crowdfunding within seven days, but after discussing it among our supporters' group Tomasz decided to extend the deadline because of how well it was doing.
"Some of the members in our supporters' group even decided to put a signed shirt from John Barnes and an Istanbul shirt signed by Djimi Traore in a raffle within our Facebook group.
"We are all just extremely proud that we can help!"
---
Thanks to Rado Chmiel (@RadoChmiel) for sharing. If you would like to donate you can do so here.