Silly season is upon us, meaning there will be endless stories produced this summer with very little accuracy to them.
Now that the 2018/19 season has officially ended and pre-season is a way off, transfer news takes centre stage.
While some appear to love this element of football as much as the game itself, others will be groaning at the stories about to be churned out.
It is expected to be a relatively low-key summer at Anfield, with Jurgen Klopp content with large chunks of his squad – unsurprising, given the Champions League-winning campaign that has just unfolded.
A few new faces are expected, but so many of the names linked will be nothing more than clickbait for those reporting it.
It's time to be a transfer scrooge and pick out five stories to ignore this summer.
Interest in Fekir Reignited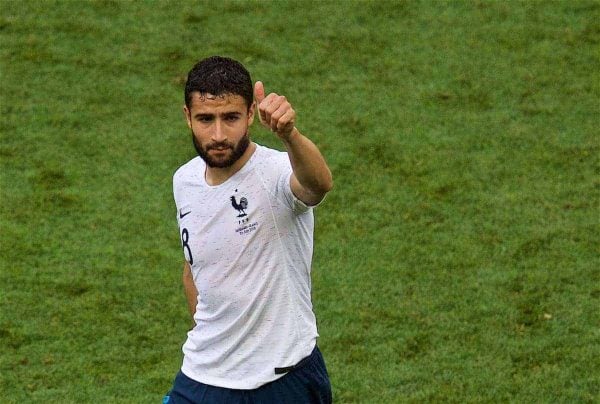 Last summer's main transfer soap opera saw Nabil Fekir's big-money move to Liverpool collapse at the final hurdle.
It looked certain that the Lyon attacker would join the Reds, only for a knee injury to be detected during his medical.
For Klopp, it was a clear blow, considering the ability Fekir possesses and the extra guile he would have given Liverpool's midfield.
They didn't fare too badly without him, though, collecting 97 points in the Premier League and becoming European champions for a sixth time!
Predictably, there have already been stories emerging in recent weeks suggesting the France international could be back on the Reds' radar this summer.
While the 25-year-old will likely leave Lyon, there is no chance that his next destination will be Anfield.
That ship has sailed—why would Liverpool take such a risk, considering what happened before?—and other attacking midfield targets are now being considered instead.
Both Klopp and Michael Edwards are meticulous in the transfer market and they will not even be considering the idea of signing Fekir now, despite his obvious talent.
Coutinho to Return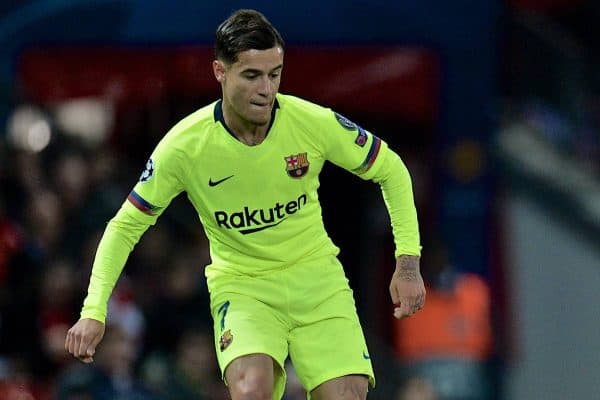 Remember when Philippe Coutinho joined Barcelona for £142 million and it was treated like the end of the world for Liverpool?
Feels like a long time ago now, doesn't it?
In fact, it's not even 18 months since the Brazilian traded Merseyside for Catalonia, but he has experienced a tough time of things.
Joining Barca was a dream move for Coutinho but he has become a boo-boy, while his former club have achieved greatness at the same time, beating the Liga champions in the Champions League semi-finals.
Various reports suggest Barca want to cut their ties with the 27-year-old already, with Paris Saint-Germain perhaps his most likely option.
There are a few rumours suggesting Coutinho could reunite with Klopp this summer, though, living happily ever after and inspiring Liverpool to further success.
It is another story to completely avoid and preferably laugh at, however, because he will not be returning to the club.
His behaviour in his final months at Liverpool will not have impressed Klopp and there was always a slight feeling that the German wasn't as fond of him as a player compared to others.
If Coutinho was your hero and you want him back, you're only going to be disappointed.
Salah to Leave Liverpool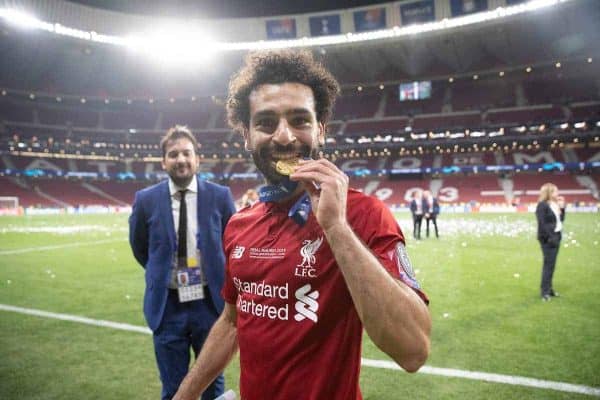 For the first time in years, there isn't genuine concern surrounding the future of one of Liverpool's star names.
The likes of Coutinho, Luis Suarez and Raheem Sterling were past examples who ended up leaving, but everyone seems settled at this particular point.
In truth, why would anyone want to leave, at a time when Liverpool are one of Europe's top two teams, coached by arguably one of the two best managers in the world?
In true silly season fashion, though, don't be surprised to see Mohamed Salah linked with a move to another European powerhouse, most likely Real Madrid.
The Egyptian is undoubtedly one of the most devastating attacking players on the planet, so it is easy to drum up such a rumour.
Regardless of the nonsense that may end up being printed throughout the summer, Salah is going nowhere, certainly for the time being at least.
At 26, he is in the prime of his career, at a club only moving in a positive direction and who treasure him greatly. Ignore rumours which say Klopp thinks otherwise.
Sessegnon Signed as Robbo's New Deputy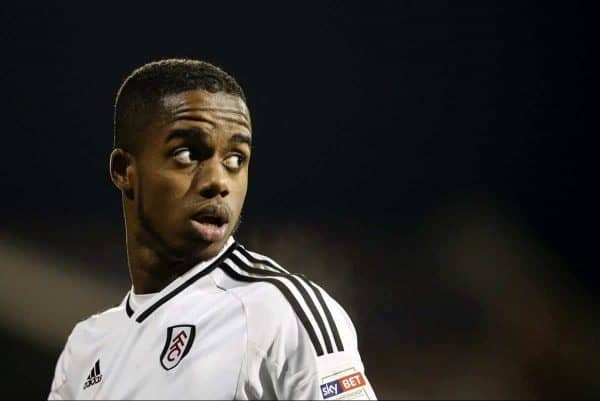 This time last year, Ryan Sessegnon was a name on everyone's lips, someone very much considered an up-and-coming golden boy of English football.
The teenager had starred for Fulham in their 2017/18 promotion-clinching campaign and Liverpool were tipped to make a move for him.
Just 18 at that point, Sessegnon was being pencilled in as a new Gareth Bale, capable of thriving at left-back or as a left winger.
A switch to Anfield never materialised and he remained at Craven Cottage, where he struggled during his first season in the Premier League.
Predictably, Sessegnon's stock has fallen but don't rule out more rumours suggesting Liverpool could be back in for him this summer.
With Alberto Moreno leaving the club, Andy Robertson requires a new deputy and Sessegnon is an obvious, but lazily considered, candidate.
The last 12 months have shown that the Fulham man still has plenty of maturing to do, so now is not the time to bring him in—while his fee will likely be far beyond what the Reds will spend on cover.
Is it easy to envisage Sessegnon at Liverpool one day? Yes. But his progress doesn't merit it right now and Edwards will eye up stronger alternatives.
Maddison to Solve Midfield Issue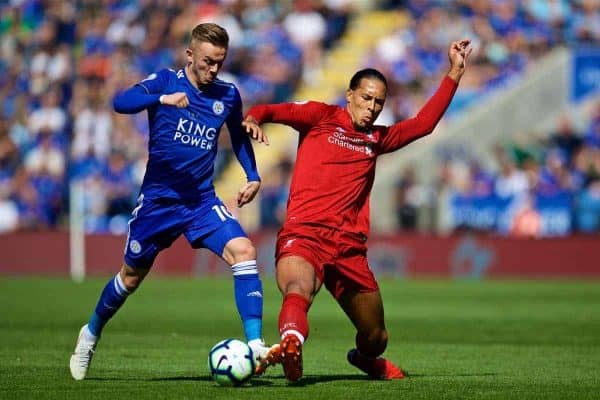 Like Sessegnon, another young Englishman linked with Liverpool a year ago was James Maddison.
The attacking midfielder had caught the eye at Norwich City, and his age and profile—young, technical and hard-working—felt tailor-made for Klopp's style of play.
Talk of a move to the Reds cooled, however, and Maddison eventually joined Leicester, where he enjoyed another positive season.
A chance-creating machine, the 22-year-old earned a call-up to the England squad and he is unsurprisingly being tipped for a big summer move.
He's young and English, what more do you expect?
Despite Maddison's obvious ability, he is another player who is a level below the standard Liverpool now require in new signings.
He is a Man United-type signing, not someone who joins the European champions—a hugely pleasing sentence to write.
For the price tag being mooted, thought to be in the region of £60million, Maddison is not worth the risk, considering he hasn't yet proved it at a big club.
There are better options out there, most notably Sporting CP's much-in-demand talisman Bruno Fernandes.
There will be typical 'Maddison to Liverpool' stories churned out, but don't take any notice of them for now.