Not all Liverpool signings arrive amid resounding positivity, but plenty have defied low expectations to thrive at Anfield.
It has been a quiet transfer window at Liverpool so far this summer, with only 17-year-old Sepp van den Berg announced as an incoming deal as July approaches.
There is a fair chance that those who do come in this summer won't necessarily be household names, with expectations potentially on the low side.
As the past shows, however, this can be a blessing in disguise, with individuals proving the naysayers wrong and becoming firm Reds favourites.
Here are 10 such examples who have played during the Premier League era.
Sami Hyypia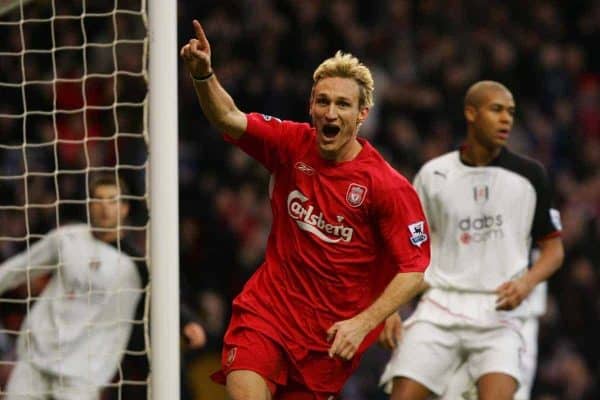 Cost: £2.5 million
Signed from: Willem II (1999)
General perception: A complete unknown
---
When a gangly centre-back by the same of Sami Hyypia arrived at Liverpool in 1999, the majority of supporters were left wondering who on earth he was.
The 1990s had seen Liverpool buy too many questionable defenders and there was a fear that the giant Finn would be no different.
Instead, Hyypia carved out a wonderful Reds career that lasted a decade, captaining Liverpool and winning numerous trophies, including the 2005 Champions League.
Until Virgil van Dijk came along, Hyypia was widely considered Liverpool's greatest Premier League centre-back – not bad, considering the initial perception of him.
Gary McAllister

Cost: Free transfer
Signed from: Coventry City
General perception: Past his best
---
On the face of it, Gary McAllister's move to Anfield in the summer of 2000 was a head scratcher.
Turning 36 later in the year, it was hard to see what the Scot would offer a side attempting to reach the Champions League and fight across three cup competitions.
It proved to be a masterstroke by Gerard Houllier, though, with McAllister's vast experience and quality playing a huge role in the treble-winning 2000/01 campaign.
Steven Gerrard still credits him for the influence he had on his career and supporters will always treasure that last-gasp winner at Goodison Park, as well as crucial UEFA Cup penalties against Barcelona and Alaves.
Steve Finnan

Cost: £3.5 million
Signed from: Fulham (2003)
General perception: Solid but unspectacular
---
Right-backs have started to become more fashionable, helped by the emergence of Trent Alexander-Arnold, but it used to be hard to get too excited about them.
Steve Finnan traded Fulham for Liverpool in 2003 and the reaction was the epitome of lukewarm.
In the five years that followed, however, the former Republic of Ireland international proved to be an excellent signing, making 217 appearances.
A model of consistency who won one Champions League and one FA Cup, Finnan is regarded as one of Liverpool's best right-backs since the 1980s.
Alvaro Arbeloa

Cost: £2.6 million
Signed from: Deportivo La Coruna (2007)
General perception: Relative unknown
---
There are clear comparisons to be drawn between Alvaro Arbeloa and Finnan.
Another solid but unremarkable right-back, Arbeloa was signed by Rafa Benitez back in 2007 to bring depth to the squad.
The Spaniard ended up being a key man in the 2007/08 and 2008/09 seasons, both of which saw Liverpool go far in the Champions League and come close to winning the Premier League title in the latter.
He ended up leaving for Real Madrid and won the 2010 World Cup with Spain, highlighting the player he had grown into.
Yossi Benayoun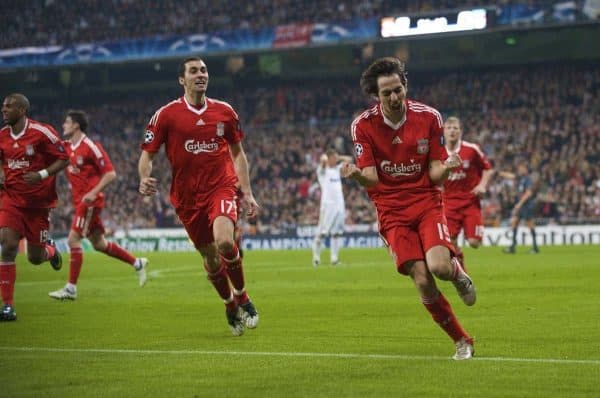 Cost: £5 million
Signed from: West Ham (2007)
General perception: Not good enough for Liverpool
---
There was almost a snobbery surrounding the arrival of Yossi Benayoun in 2007 – he had only shone at West Ham, after all.
The Israeli was not expected to be a key figure under Benitez, but in the next three seasons, he became a crowd favourite and showcased his subtle class.
A late winner at Fulham in 2009 will forever be remembered, as will the match-winning header away to Real Madrid in the same year.
Twenty-nine goals in 134 Liverpool appearances is a good return and he more than held his own in a side also containing Gerrard, Xabi Alonso and Fernando Torres.
Maxi Rodriguez

Cost: Free transfer
Signed from: Atletico Madrid (2010)
General perception: A fading force
---
Prior to Liverpool purchasing him on a free transfer, Maxi Rodriguez was best known for his outrageous volley for Argentina at the 2006 World Cup.
Three-and-a-half years had passed since then, however, and there didn't seem a to be a huge amount of logic in him signing for the Reds.
How wrong the masses proved to be, as Maxi became a cult figure, showcasing great tactical intelligence and a knack of scoring from midfield.
Now 38 and still going strong for Newell's Old Boys in his homeland, he has enjoyed a superb career.
James Milner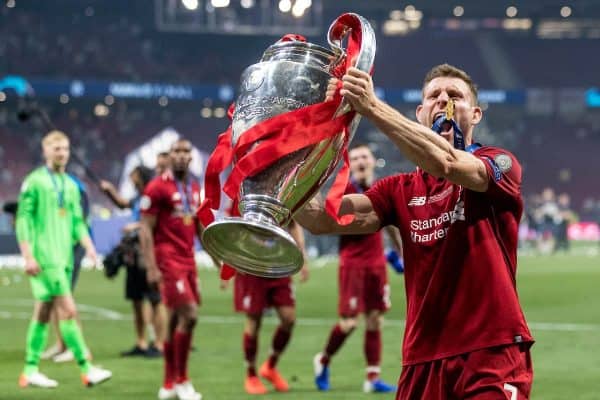 Cost: Free transfer
Signed from: Man City (2015)
General perception: Another fading force
---
When a 29-year-old James Milner swapped Man City for Liverpool four summers ago, it wasn't a move that felt like a game-changer.
If anything, it showed that City could now do better than the veteran, whereas the Reds needed him.
Milner has ended up being one of the best free transfers in Reds history, though, displaying his versatility and big-game mentality numerous times.
He has deserved a trophy during his time at the club and it was heartwarming to see him win the biggest piece of silverware in club football in Madrid.
Sadio Mane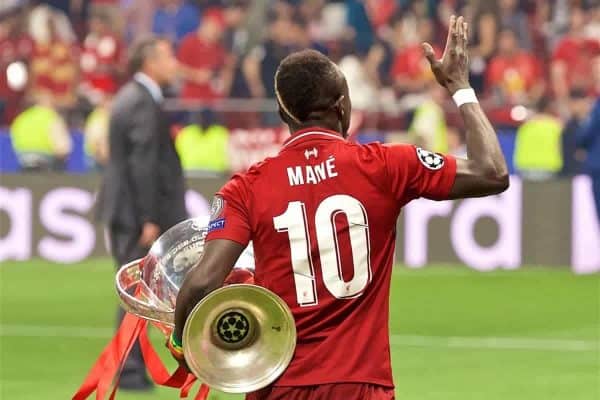 Cost: £30 million
Signed from: Southampton (2016)
General perception: Not good enough for Liverpool
---
Such is the short-termism that exists in modern football, fans may try and pretend that Sadio Mane was a universally popular signing in 2016.
That wasn't the case, however, with Mario Gotze the more fashionable target and doubts surrounding whether or not Mane could thrive for such a big club.
As it happens, the 27-year-old has been a phenomenal purchase from day one, carrying the team in his first season and growing into a world class wide forward.
Fifty-nine goals in 129 appearances is a stunning return for a player now arguably worth three times what Liverpool paid for him.
Andy Robertson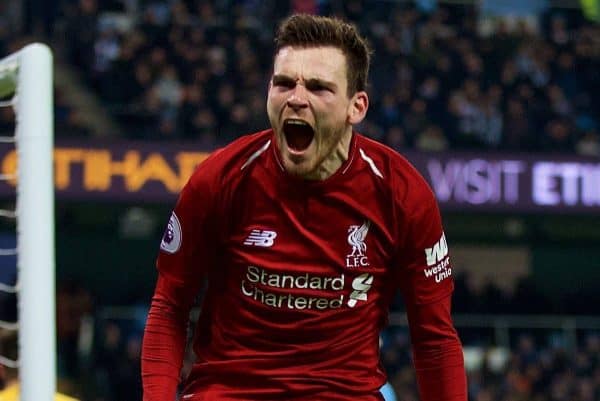 Cost: £8 million
Signed from: Hull City (2017)
General perception: A better left-back was required
---
Is Andy Robertson Liverpool's greatest overcoming-low-expectations signing of all time? He has to be up there.
The summer of 2017 saw numerous highly thought of left-backs linked with Liverpool, but Jurgen Klopp opted for Robertson instead.
Over the past two years, the Scot has overcome a slow start to become one of Europe's best left-backs, as well as captaining his country.
No player epitomises this Reds side as much as Robertson – he is a joy.
Alex Oxlade-Chamberlain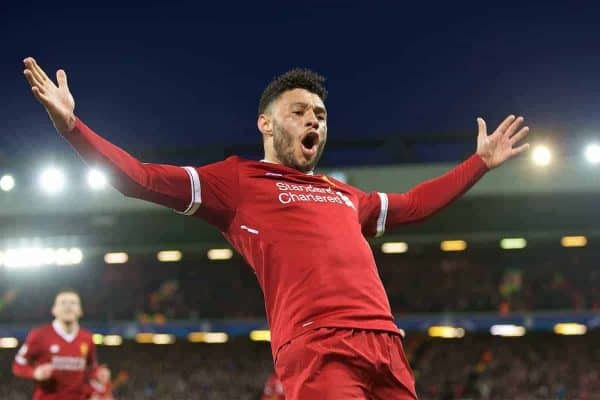 Cost: £35 million
Signed from: Arsenal (2017)
General perception: Overrated and overpriced
---
Last but not least is Alex Oxlade-Chamberlain, whose £35 million arrival in 2017 was divisive.
Having been drubbed by Liverpool in an Arsenal shirt just before joining, there were doubts about his substance as a player, not to mention his Jesse Lingard-esque social media presence.
The midfielder has been a delight at Anfield, in hindsight, becoming one of the most popular players at the club and showing his quality on the pitch.
Now back fit again after missing a year of action, he can continue to thrive, assuming the cruciate ligament injury hasn't taken an edge off his game.