He's a bit busy trying to win the Copa America on home soil with Brazil, but you'd never guess it by the way media are spinning minor Philippe Coutinho quotes.
It's becoming ever more evident that the vast majority of the sport's media have simply no idea what Liverpool have planned for this summer.
We've already seen the Reds linked with in excess of 20 players—basically an entire new squad for a team which has just won the Champions League.
Liverpool will buy a handful of players this summer, though even the 'informed opinions' range from just two—replacing Alberto Moreno and Daniel Sturridge—to half a dozen, adding a new forward, goalkeeper cover, an extra full-back and a potential midfield starter.
We'll see who comes in to play a part in 2019/20—but most of the current rumours can be firmly ruled out, or at least the present iterations of the stories can be discounted.
Liverpool back in for Phil!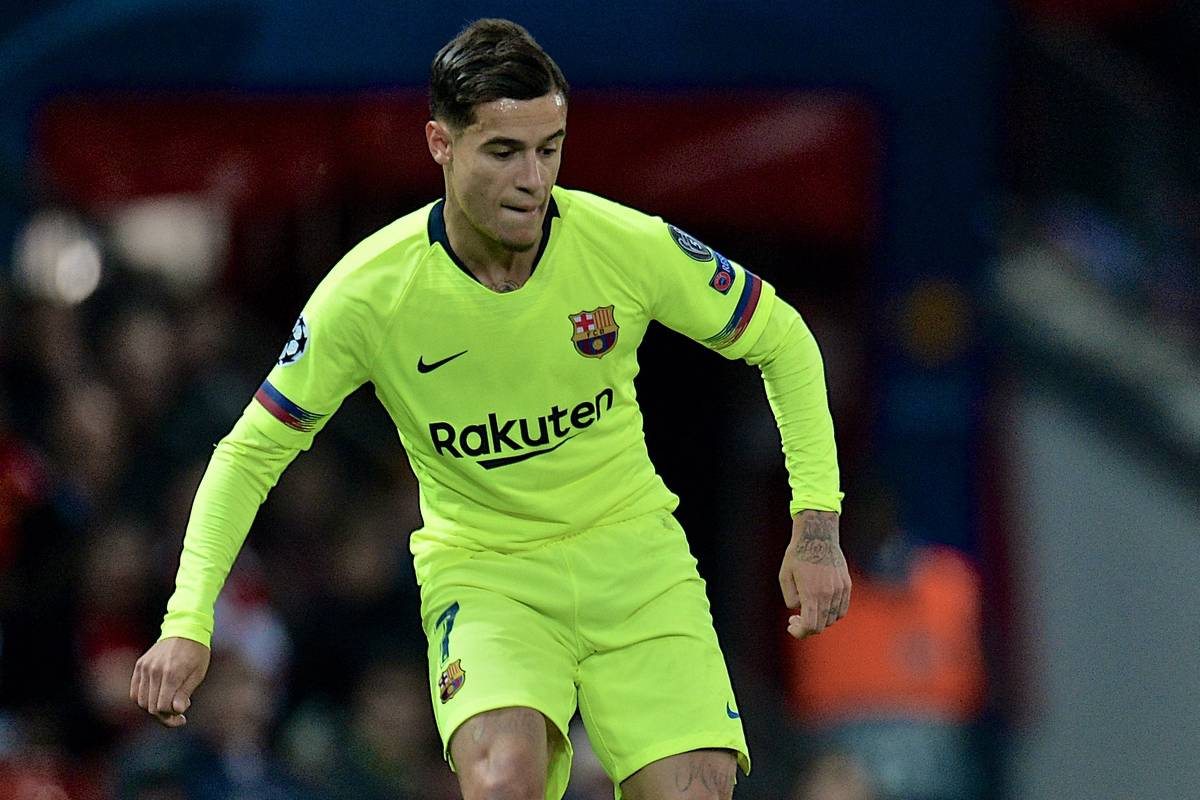 Didn't take long, did it? Coutinho is off with Brazil at the Copa, scoring twice so far in the group stage.
He may well be departing Barcelona…but does anybody really think the Reds will be paying in excess of £100 million for a player they sold 18 months ago? No chance, yet that's what Barca are said to demand for his sale.
French outlet Le10Sport have decided the Reds are "thinking in particular of a return of Coutinho during the transfer window."
Chelsea (transfer ban), Man United (no Champions League) and PSG (hence French outlet's story) are also all interested.
All this from Coutinho saying "I do not know [about my club future], the future nobody knows, I am focused to play with the national team now."
Didn't we already debunk this?
Similar story here: Real Betis left-back, Spain U21 starter at this summer's European Championships.
Oh, and £45 million Liverpool transfer target. To be a back-up, obviously.
Except he hasn't been linked by anybody concrete, as Jack Lusby explained here before the weekend—the 'story' came from suggestions as to who would fit the profile for what the Reds needed.
Still, gossip inches must be written, so even since the debunking we've had Liverpool being "undismayed" by the release clause (Guardian) and Betis wanting to keep him next term, but not closing the door to an exit for any player in the squad (AS).
Oh, and the Mirror opting for a big "Firpo breaks silence on Liverpool transfer speculation" headline.
Breaking silence, in this case, equates to: "Did [Real] Madrid call me? If you want to know, you can ask them. I'm here with the national team and that's all I want to think about."
Seems like cast-iron evidence that he's off to Anfield, then.
Two repeat rumours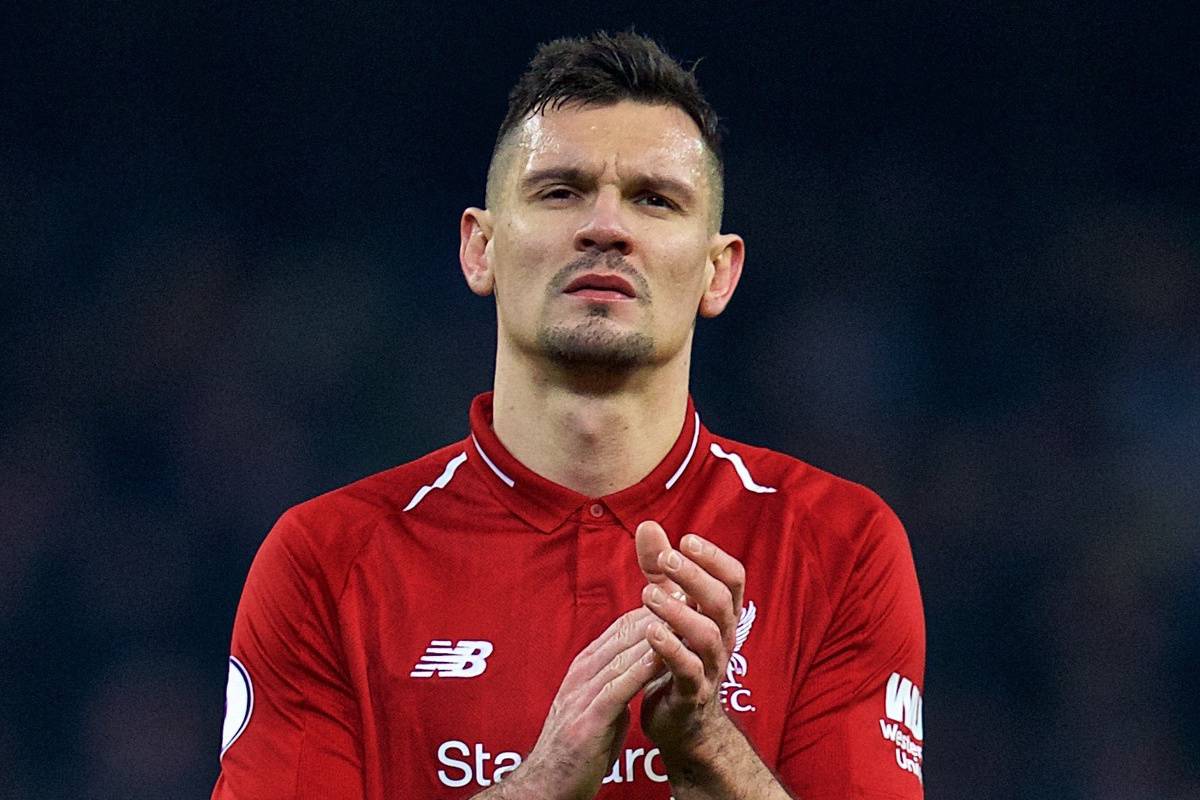 Small outlets have picked up a couple of rumours on repeat prescriptions, so expect them to surface over the next few days once more with the nationals.
Liverpool favourites for Hakim Ziyech headlines? That stems from nothing more or less than the bookies altering their odds.
And Dejan Lovren to AC Milan? Well that's the Italian side "cooling their interest" because they haven't yet made a bid.
Not making a bid is not an update, or a development, but watch the story merry-go-round continue.
De Ligt deal done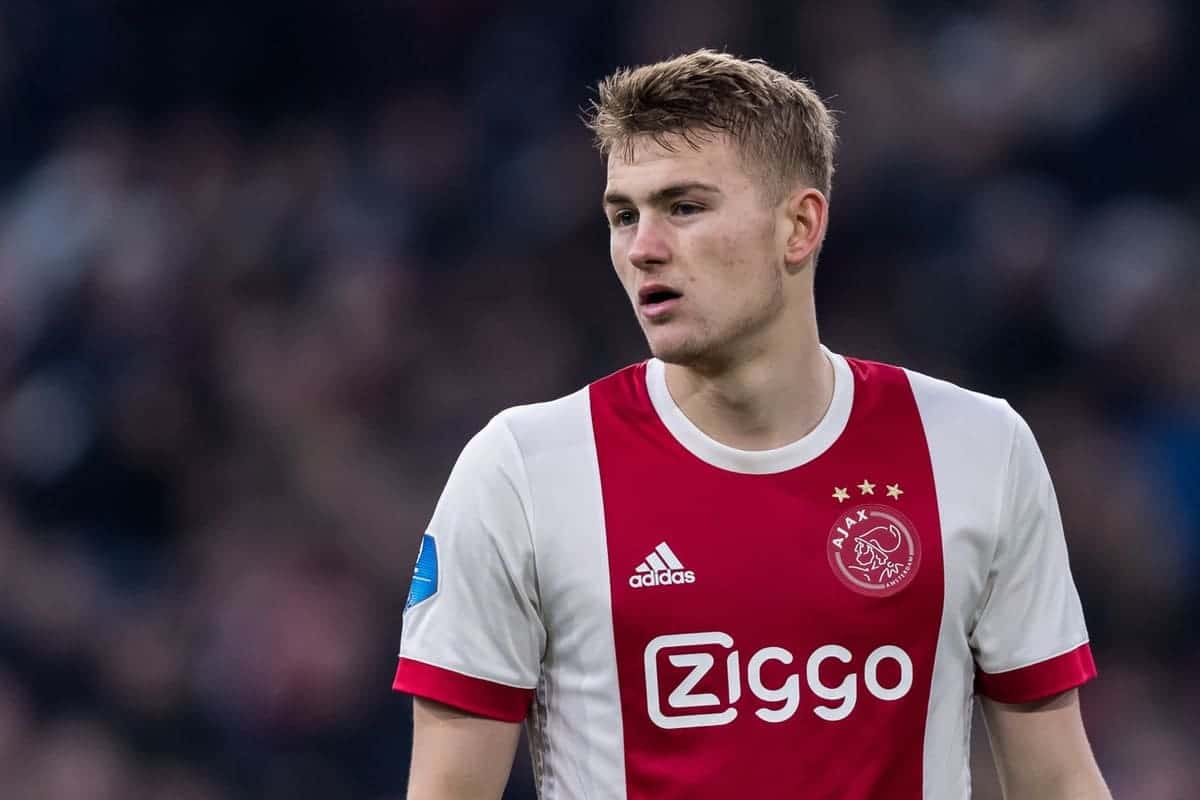 Looks like we can soon wipe off one saga from the summer list to repeat endlessly.
Dutch centre-back Matthijs de Ligt has apparently chosen Juventus as his destination.
The current Ajax starlet will leave Liverpool "devastated," "disappointed," or "dealt a blow" depending on which outlet you choose to have the move confirmed by, with it widely reported at this stage he's headed to Italy.
All of which ignores the complete lack of evidence that Liverpool actually pursued any kind of deal at all, of course.
Astronaut-level leaps from quotes to headlines
Read the following headlines and you might surmise that Jack O'Connell has an offer, or at least genuine interest in him, which is forcing him to speak on the possibility of switching from Sheffield United to Liverpool this summer.
• Liverpool transfer would be 'hard to turn down' admits newly-promoted star
• Sheffield United man wants Anfield move
• O'Connell: Hard to turn down Liverpool
The likes of the Mirror and Sky Sports got in on the act, but is all as it seems? No, obviously not.
Instead, the Blades centre-back said:
"All my family are Liverpool fans so we couldn't wait to find out when we played Liverpool and to face them on New Year's Day will be a special moment for me and my family.

"I'm a massive Liverpool fan and went to the Champions League final in Madrid – but couldn't really enjoy the game because I ended up analysing them as opposition next season.

"Obviously I am happy at Sheffield United. I've just signed a new contract and I've never thought about leaving, but my dream as a kid was to play for Liverpool and if they ever come knocking, although unlikely, it would be hard to turn them down."
Note to media outlets: Man saying he supports team and would love to play for them does not equate to a transfer rumour.