Liverpool have confirmed both Alberto Moreno and Daniel Sturridge will leave the club on the expiry of their contracts, leaving two big holes in the squad.
The duo were widely expected to be leaving at the end of the campaign, with talks over an extension to their deals either stalling or never emerging.
And following the conclusion of the campaign with neither making an appearance off the bench in the Champions League final, the club announced the news on Tuesday evening.
They will officially exit Liverpool on July 1, but have been free to discuss terms with clubs outside of England since the beginning of the year.
Moreno has been linked with a plethora of clubs including Benfica, Barcelona and Arsenal, while Sturridge has been mooted with possible moves to either MLS or the A-League in Australia.
Both should be lauded for their contributions to the club, and particularly Sturridge, who scored 67 goals in 160 games for the club including 25 in the mesmeric 2013/14 season.
As part of the statement on the club's official website, Jurgen Klopp paid tribute to his departing duo.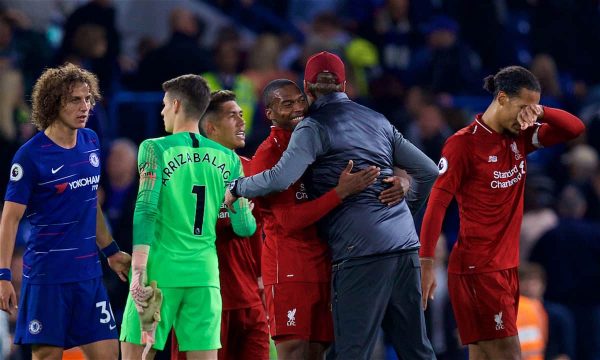 "They were here when I arrived as manager and during that period they—as much as anyone—helped to establish us as a team that would be heading in the right direction," the manager said.
"Without them we wouldn't be the team and club we are in this moment."
Klopp described Moreno as an "unbelievable character" who "kept the entire group on their toes" despite his lack of minutes in recent times.
On Sturridge, he hailed a "modern-day Liverpool great," having joined "while we were trying to rebuild and re-establish ourselves" and scored goals which were "so important."
"He is one of the best finishers I have ever seen in my life. He scores goals you think could and should not be possible," Klopp added.
Moreno and Sturridge depart as Champions League winners, and now Klopp will turn his attention to replacing them.
A new backup left-back and a versatile forward are considered two of the Reds' biggest priorities in the transfer market.