Alex Oxlade-Chamberlain has become a hugely popular player with Liverpool fans—and that will only increase with his likeable appearance in a Kop Kids video.
In 2017/18, Oxlade-Chamberlain went from squad player to key starter in a matter of months, before his season was cruelly ended by injury.
A year-long recovery programme might have meant he was out of the picture for Jurgen Klopp's team, but he was still kept involved with the squad and his importance to the club highlighted by his regular cameos across social media.
Some came via his own outlets, others saw him involved in interviewing other players, taking part in club kit presentations and showing off his bromance with fellow injured starlet Rhian Brewster.
Now another video sees him take on the Kop Kids' lie detector test, which is typically hilarious viewing—but also highlights Oxlade-Chamberlain's good-guy nature.
From joking around with the youngsters asking the question to the simple fact he's willing to partake in such activities, it's clear just how much the No. 21 has integrated himself in Liverpool life (abysmal accent attempt aside…sorry Ox!).
He has had to work extremely hard to return to fitness, of course, and while it's easy to dismiss that as a simple part of the job after being sidelined, only those who have been in that situation of suffering such a bad injury can truly appreciate the endeavour and mental exhaustion which goes into the battle, week after week, month after month.
His personality hasn't changed one bit, though, at that's why Liverpool fans continue to back him, respect him and want him to return.
Midfield qualities aside, it was a feel-good story when Oxlade-Chamberlain made it back on the pitch and it was fairytale stuff to have him part of the Champions League final squad, one year after he missed the first through injury.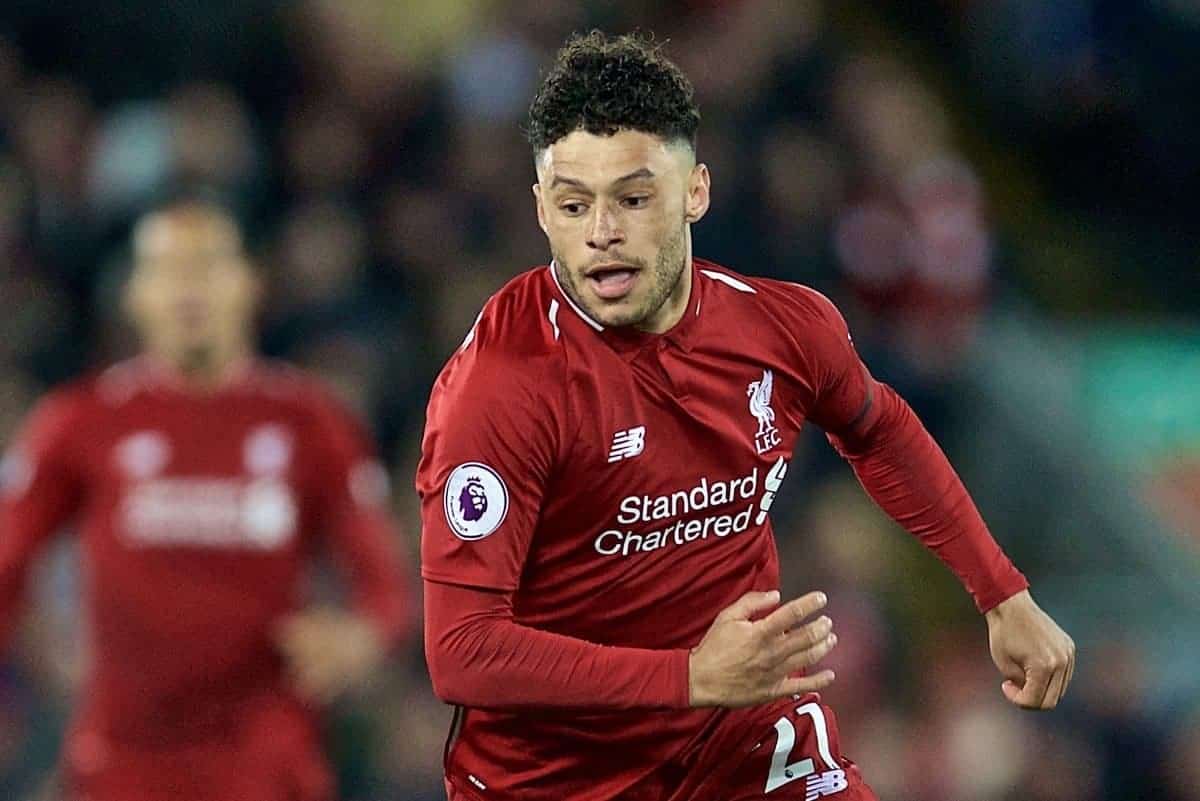 Fast forward to pre-season and he'll be one of those who fans are hoping makes a positive impression, with a view to him fighting for a regular place once more.
Add his strength, goalscoring and drive from deep to a team which is already the best in Europe, and there's plenty of reason for excitement.
Unless you're Andy Robertson that is—the target of Oxlade-Chamberlain's many dressing room pranks!