Liverpool have dealt in a few bargain transfers over the years, not least of all with free transfers. They don't always go so well, though.
Indeed, the Reds' record with Bosman signings could be considered sketchy at best—and the swing in who achieves what after signing for no fee is utterly enormous.
Here we've taken a look at the entire transfer history on the incoming side at the club, ranking each of the 21 individuals who Liverpool have taken the plunge on after their contracts ended elsewhere.
There are a few names absent from a list of mere 'free transfers,' however, as we're looking specifically at Bosman deals.
In addition, players who joined the Reds mid-season on frees or who were allowed free moves before their contract ended aren't listed—including the likes of Maxi Rodriguez, Robbie Fowler, Craig Bellamy and Jari Litmanen.
Those players were allowed a transfer with no fee, but weren't end-of-contract Bosman deals.
Finally, out of contract youth prospects who didn't play for the Reds' senior team (Alou Diarra, Ramon Calliste, Carl Medjani et al) aren't included, either.
21. Phillip Degen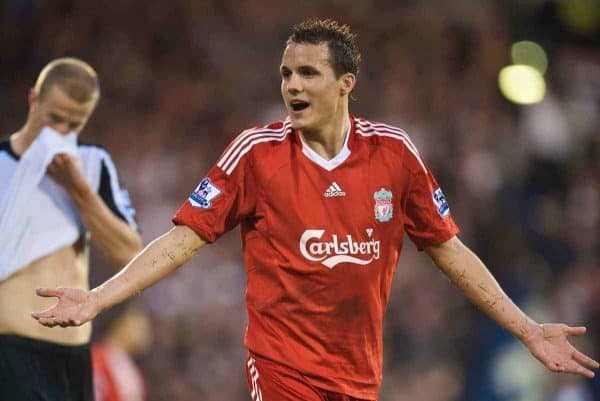 Wow, this was bad. Signed on a free from Dortmund after an injury-plagued season, Degen came in on reasonably big wages and… endured an injury-plagued season.
Broken ribs on his debut, another injury on his next game, a red card soon after… he was a total disaster.
Three years after signing, the Swiss right-back's contract was cancelled. The worst of the lot.
20. Patrice Luzi
Several players on the list were signed as gambles and achieved little, which is fair.
French 'keeper Luzi played just once, as sub for injured Jerzy Dudek against Chelsea, and never got another chance. Left on a free, too.
19. Joe Cole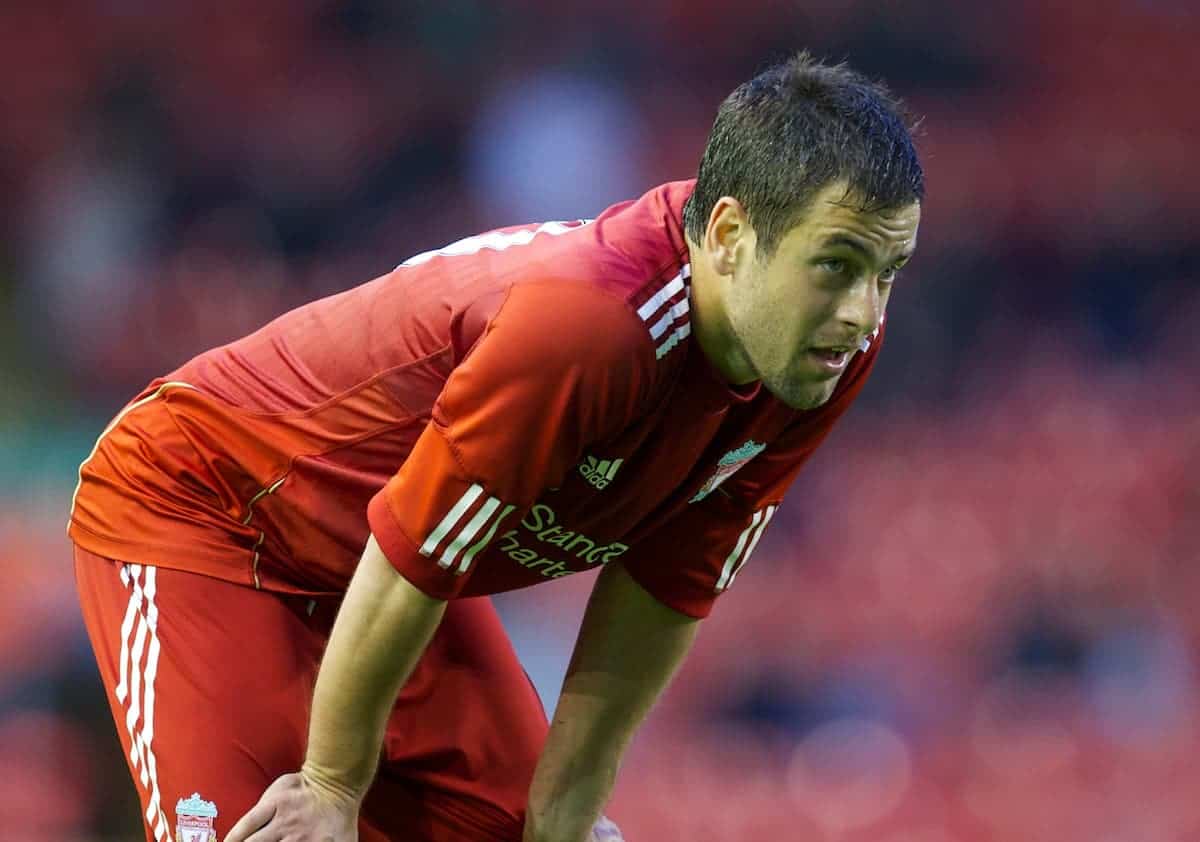 A red card on his league debut, a missed penalty in Europe soon after joining and a succession of injuries all contrived to make Cole one hugely expensive mistake.
He's not so far down the list because he was awful on the pitch—there were worse at the time, under Roy Hodgson—but because his wages were astronomical and impossible to shift.
A loan spell, intended (and failing) to secure first refusal for Lille's Eden Hazard, ended up costing the Reds plenty in wages, too. Left on a "free transfer" which also cost Liverpool millions.
18. Milan Jovanovic
Signed by Rafa Benitez before he left, played a bit under Roy Hodgson before he left and barely featured under Kenny Dalglish.
Probably not surprising that he didn't make much impact at Anfield, even before considering the one-dimensional nature of the left-winger's game.
17. Adam Bogdan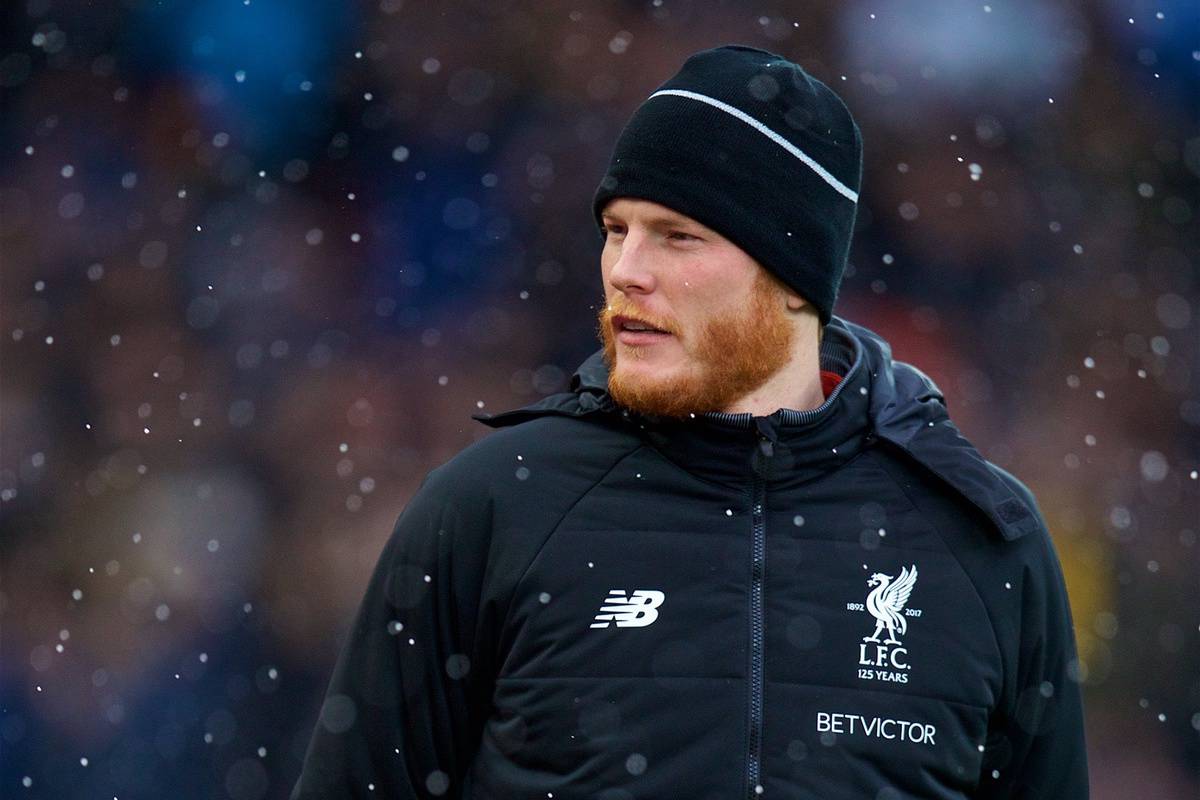 The bearded Hungarian is only just now departing Liverpool, on a free transfer, after several years of injury and loans.
Only brought in as a back-up by Brendan Rodgers, he featured a few times for Jurgen Klopp but made several mistakes and was quickly demoted.
16. Alex Manninger
Brought in as experienced cover and to assist the younger stoppers at the club by Klopp. Never played a game, therefore higher up than those who cost loads of money or played terribly and cost loads of points.
15. Alexander Doni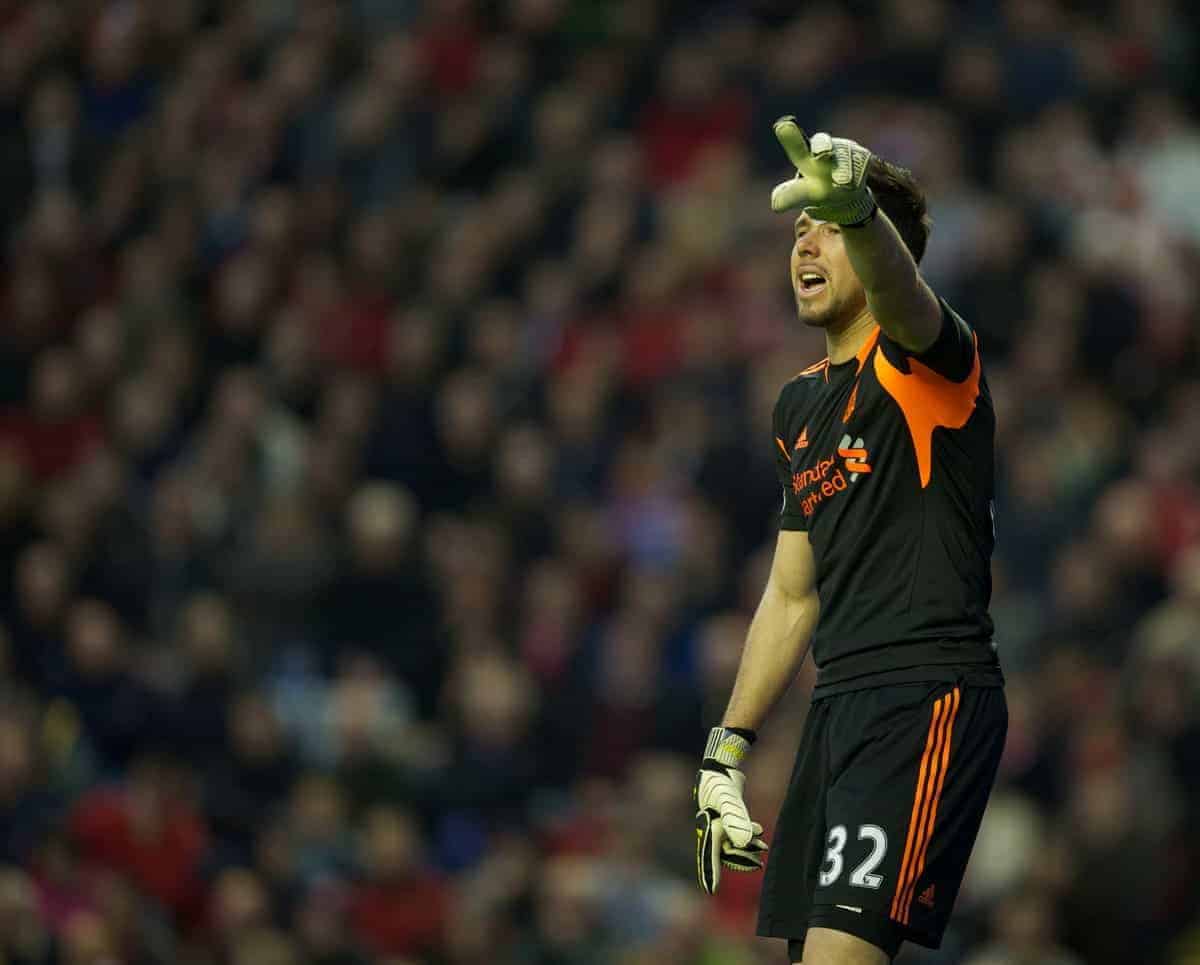 Briefly an international goalkeeper for Brazil, he joined the Reds from Roma and played a couple of games as backup.
His two most memorable features were negative, though: being sent-off after finally getting his chance and thus missing the FA Cup semi-final—when Pepe Reina was also suspended—and suffering a heart attack which almost cost him his life, resulting in his retirement just after leaving Liverpool.
14. Nabil El-Zhar
A youthful gamble by Rafa Benitez; El-Zhar was exciting to watch at times, but so lightweight and never had any consistency.
Has forged a reasonable career in Spain and, recently, Qatar, but more than 30 appearances for Liverpool was probably a greater tally than his performances warranted.
13. Pegguy Arphexad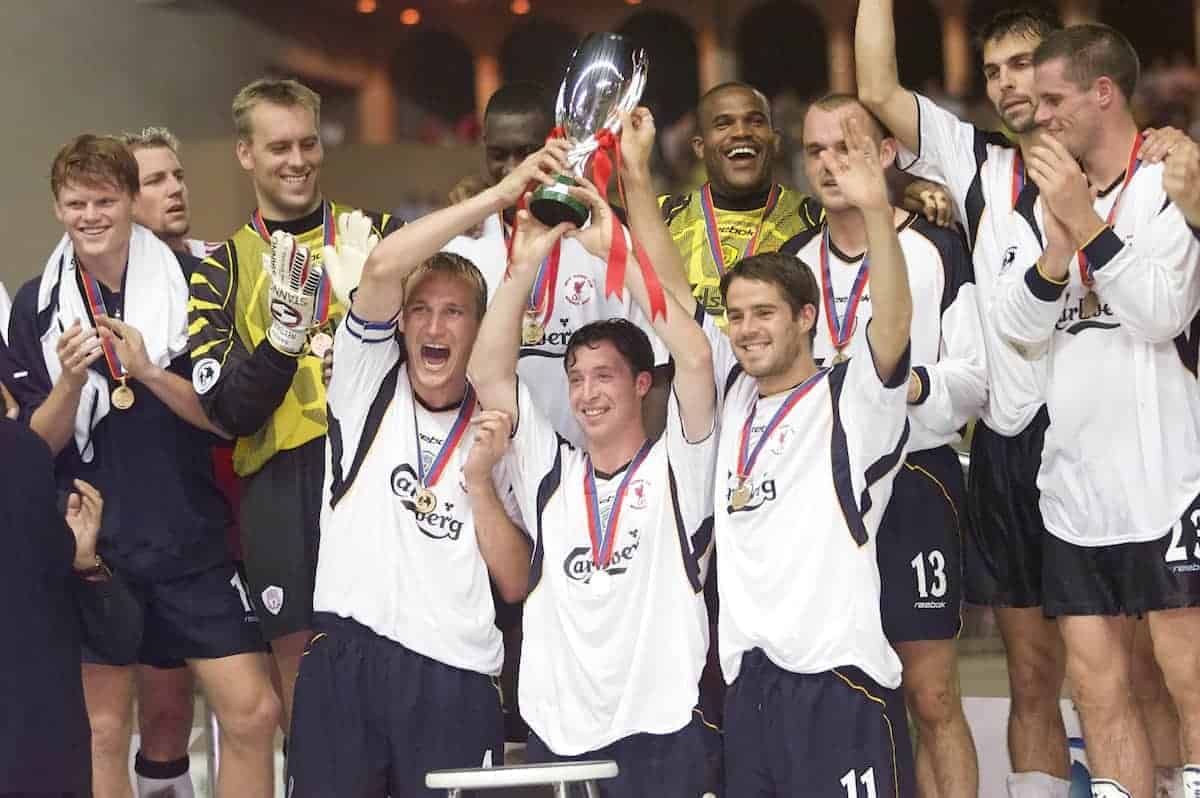 Signed on a free and left on a free three years later. In between, the agile Arphexad played six times for Liverpool—and won six trophies.
Sub 'keeper for Sander Westerveld for most of his spell, he was on the bench for the famous treble in 2001 and was again sub for the League Cup final in 2003.
A games-to-medals ratio which may never be beaten!
12. Bjorn Tore Kvarme
Gets a bit worse press than he probably deserves, Kvarme, as some of his worst performances (which were admittedly atrocious) came in high-profile games, including the Merseyside derby.
Was part of a three-man defence under Roy Evans which was typically shambolic at the best of times, and the Norwegian defender wasn't usually any less reliable than some of the more established names.
Didn't last all that long at Liverpool, playing just over 50 games all told.
11. Kevin Stewart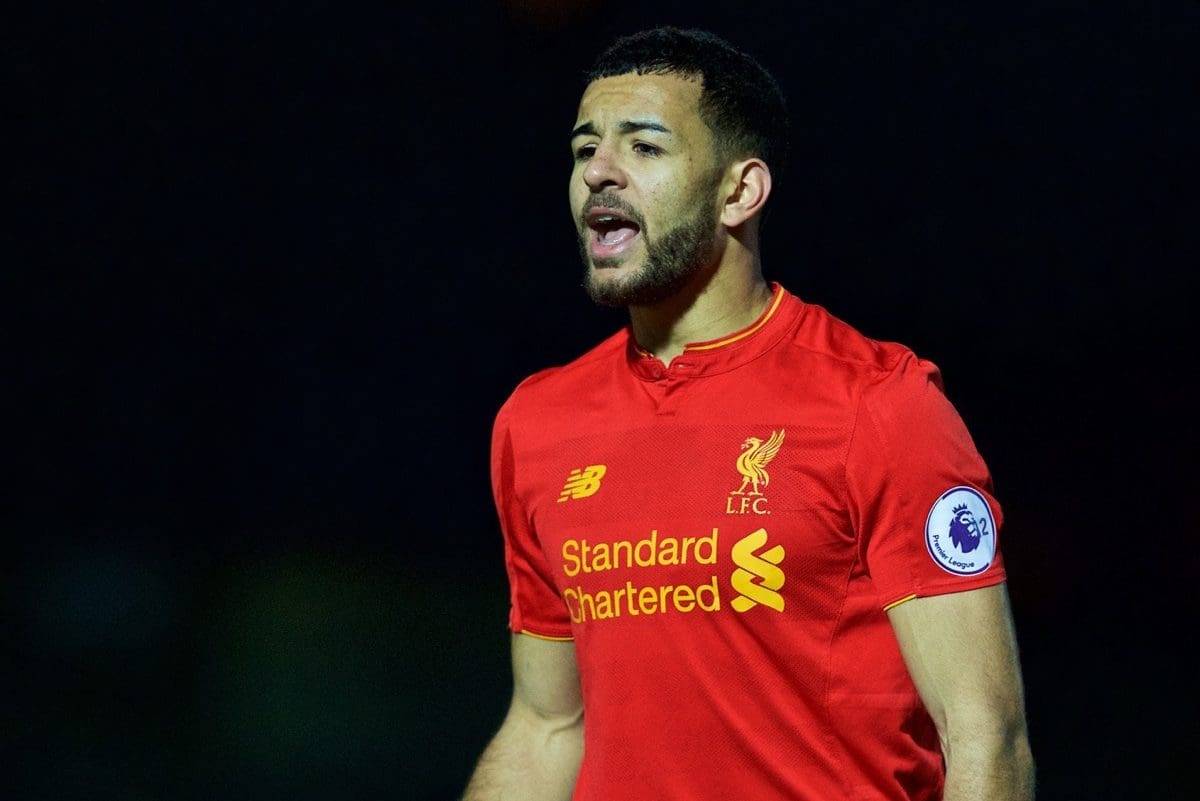 Signed from Spurs on a free, played a few games, did alright as cover in defensive midfield.
Kevin Stewart's biggest contribution, however, was earning himself a move to Hull City… for around the same amount of money that the Reds gave the same club for Andy Robertson.
10. Erik Meijer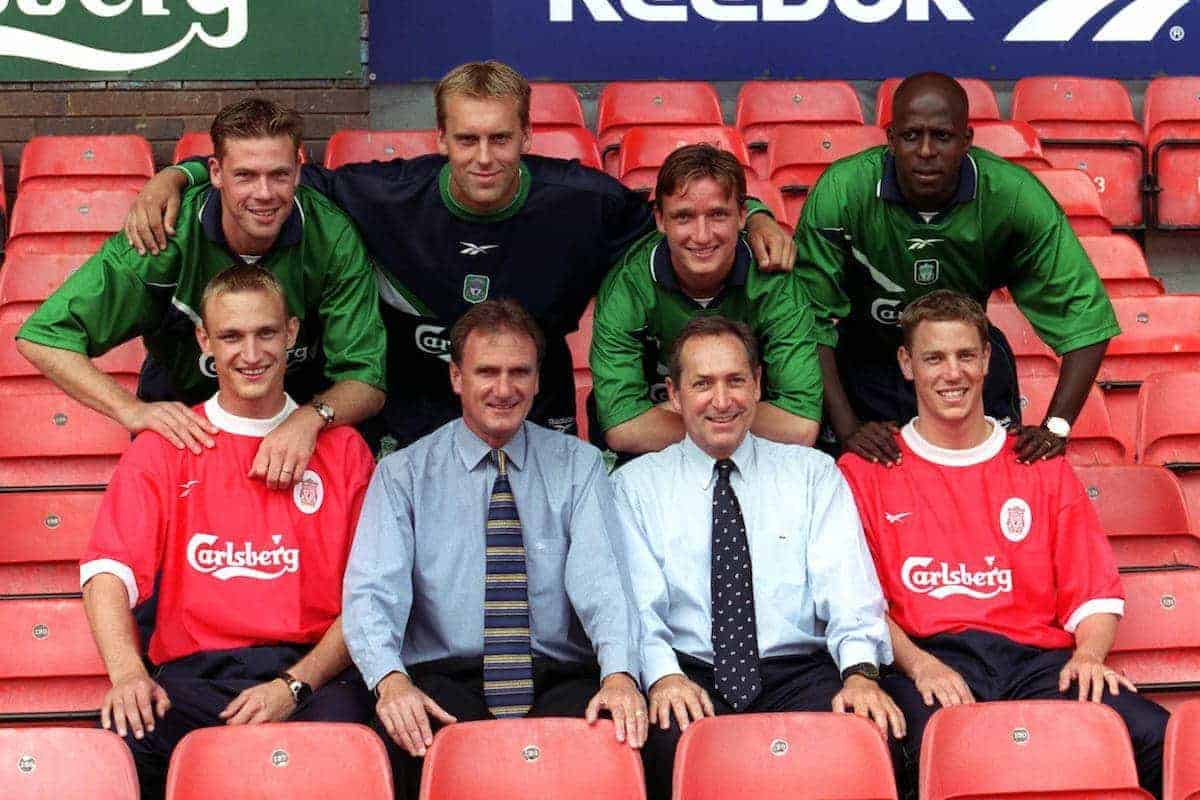 Cult hero at Anfield, Erik Meijer was our original non-scoring striker.
Great attitude, non-stop running, tremendous work rate and a generally mad approach to the game—it all made him a fan favourite, especially when he was spotted supporting the Reds before the 2001 UEFA Cup final.
Two goals in his single season at the club.
9. Andriy Voronin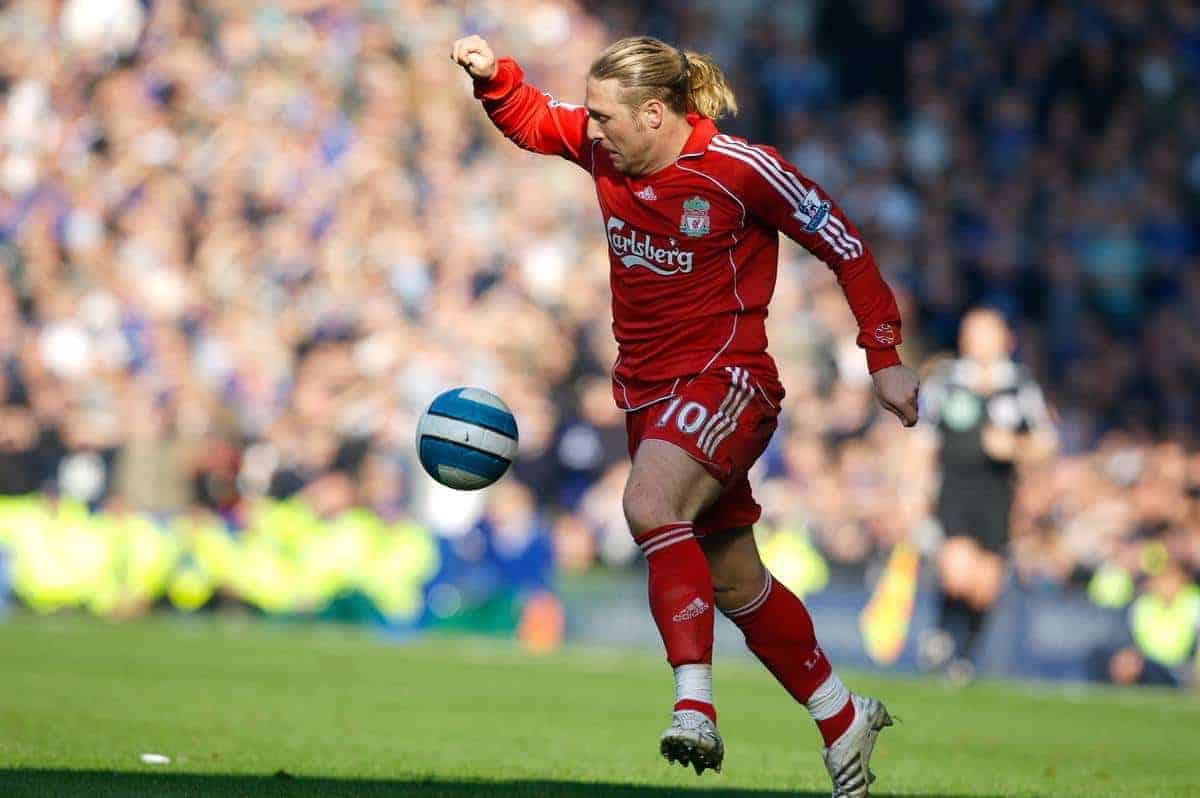 If Kvarme gets unfair stick, Voronin even more so.
Yes, admittedly he wasn't a top player. He didn't really fit well at Liverpool and the Reds signed him just after his best years, at a time when they were fast-improving as one of the better sides in Europe.
But he played a part in some memorable fixtures, fared well in Champions League games and, like Meijer, was a non-stop runner with a bit more technical ability to his game.
Scored six, including a vital one in a Champions League qualifier, and was a big reason for the Reds' annihilation of 8-0 Besiktas in the group stage.
8. Steve Staunton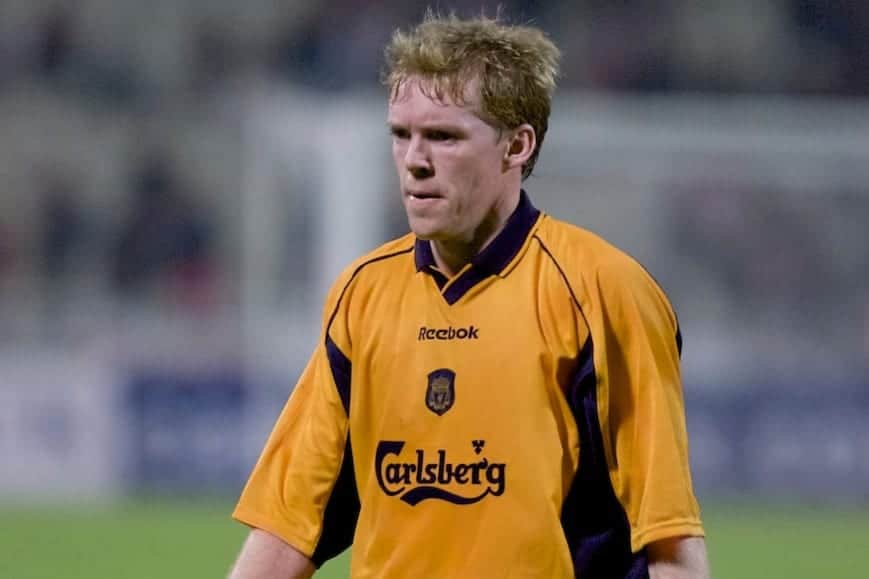 Just a couple of years for Staunton in his second spell at Anfield, but he was decent in his first campaign and backup in his second.
He was a veteran presence in a difficult environment at the club, through those awkward Evans-Houllier joint-manager months.
7. Kolo Toure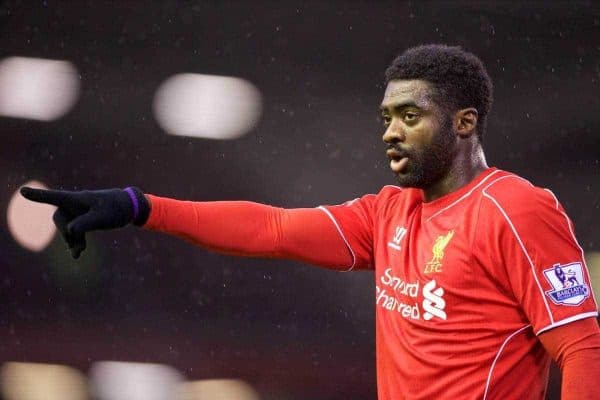 A pretty inspired signing by Brendan Rodgers, Kolo brought a measure of experience and calmness—well, some of the time—to a Liverpool defence which desperately needed it.
The fans loved him and he loved being part of the team, and his celebrations after his only goal for the Reds was particularly memorable.
Eventually stayed three years, into the Jurgen Klopp era, featuring in two finals in his last campaign.
6. Markus Babbel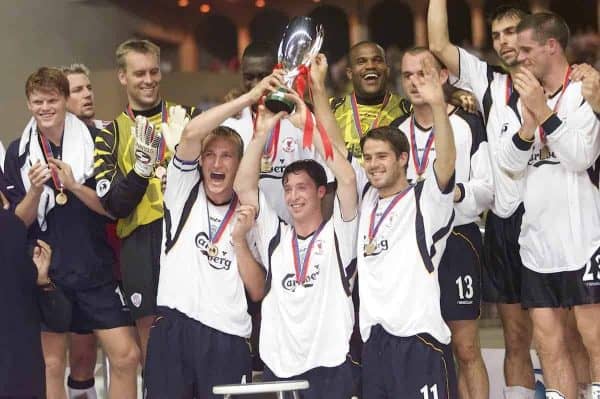 One incredible season, three trophies. Babbel came from Bayern Munich and dominated from right-back, scoring important goals and playing 60 games in the 2000/01 campaign.
Illness struck thereafter and his top-level career was essentially over; it could have been much more, but Babbel made an enormous impact even so.
5. Bolo Zenden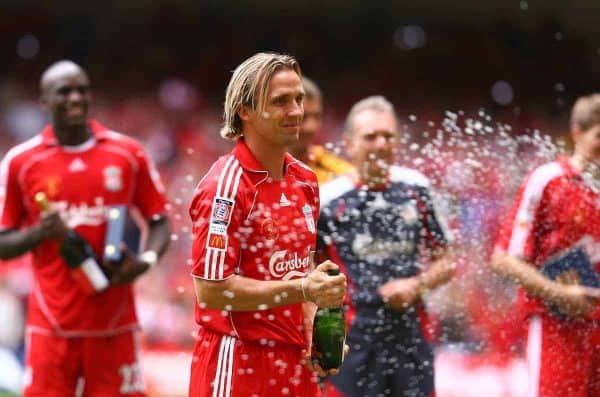 A Rafa signing in 2005, he took a year as squad player but was then a go-to for Benitez, especially in Europe.
His experience and composure on the ball made him a typical Benitez favourite, with tactical intelligence and good work rate. Played both left-mid and in the centre, including in the Champions League final in Athens.
Two good seasons overall, before leaving on a free.
4. Joel Matip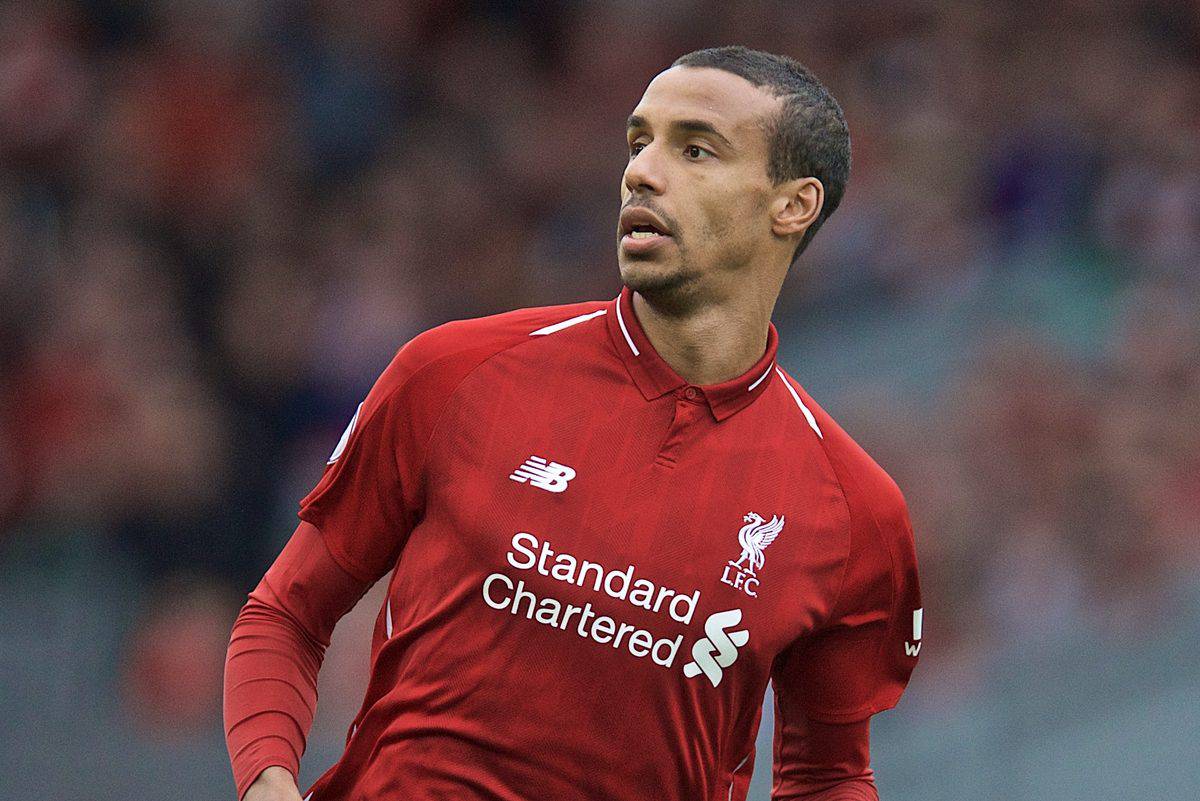 Certainly wouldn't have been this high up the list in January; what a difference half a season makes!
Matip has gone from essentially fourth-choice centre-back to the preferred partner for Virgil van Dijk, thanks to injuries and opportunism.
A sensationally consistent performer in 2019, he helped take the Reds to the top of Europe once more with some stand-out displays along the way. Can consider himself first choice for now—all up to the Cameroonian just how far he takes it.
3. Fabio Aurelio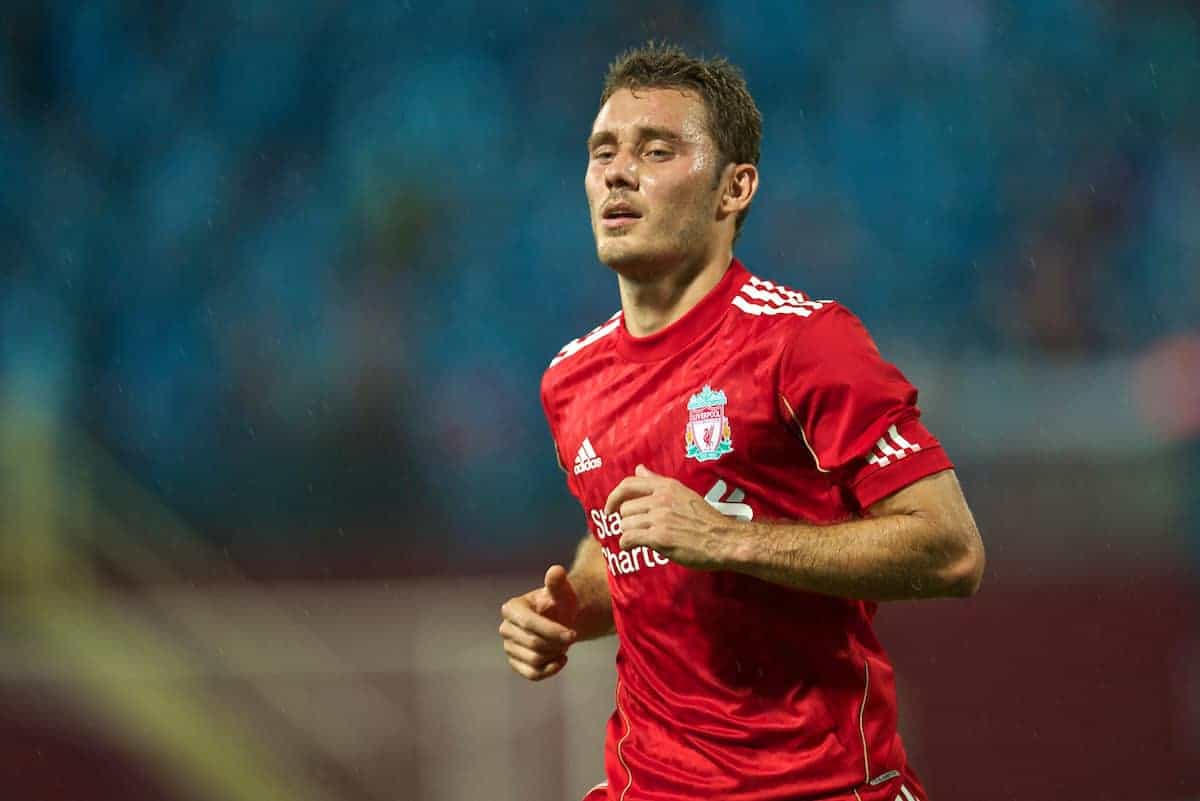 A fan favourite even seven years after his eventual departure, Aurelio was an incredibly cultured left-back who could have achieved a lot more if not for injuries.
Played only 134 games in six seasons because of those absences, including being re-signed after initially departing when Hodgson came to town, but in that time he scored some belters—Chelsea and Man United come to mind.
A classy player, we just didn't see him often enough.
2. Gary McAllister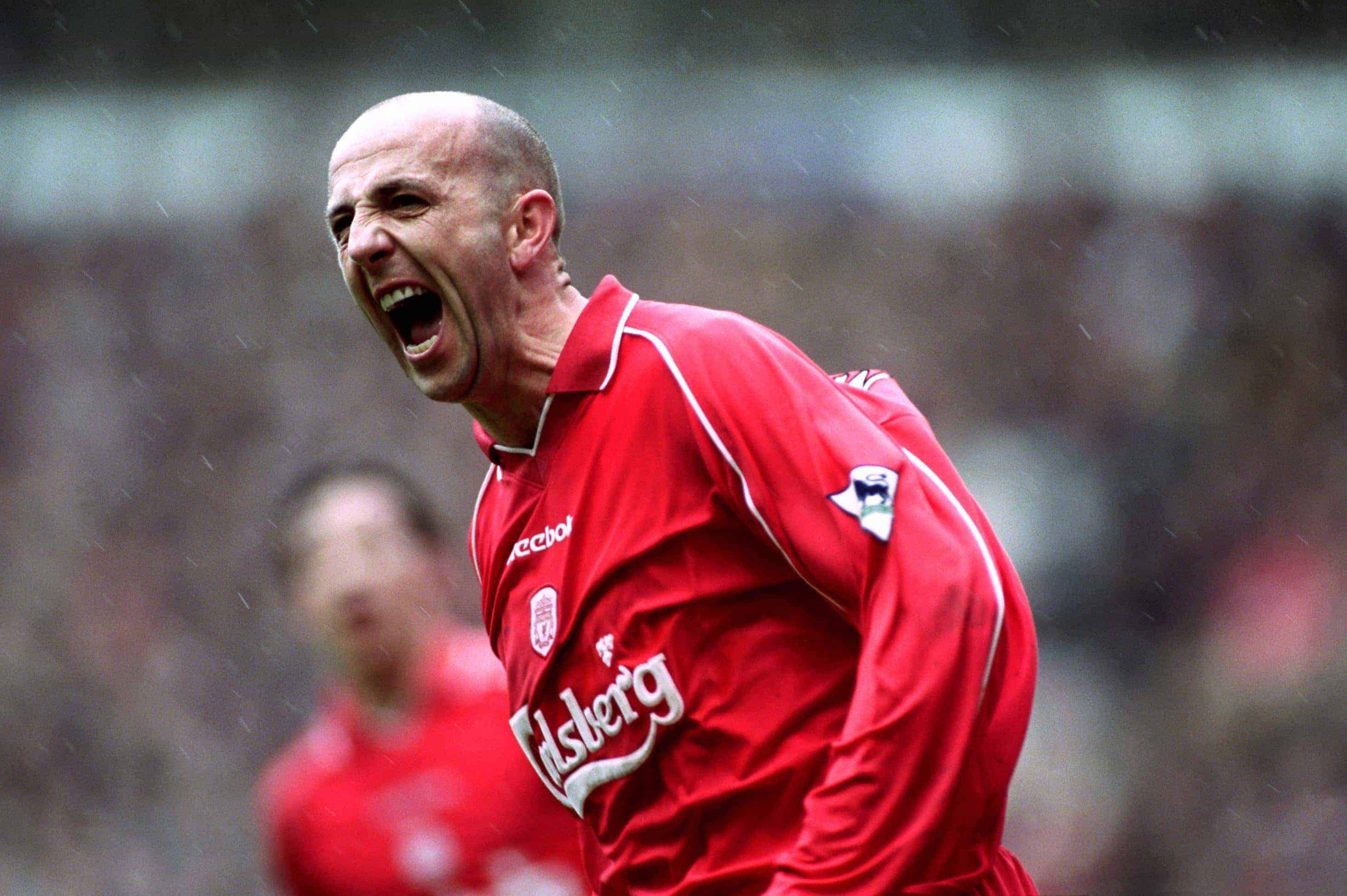 The treble season, that Barcelona penalty, the UEFA Cup final. The advice and inspiration provided to Steven Gerrard. The fact he played such a pivotal role despite his advanced age.
That free-kick against Everton!
Gary Mac was every inch the inspired signing, by Gerard Houllier in 2000. Played almost 90 games across two years and was given a massive ovation by fans in his final Liverpool game.
1. James Milner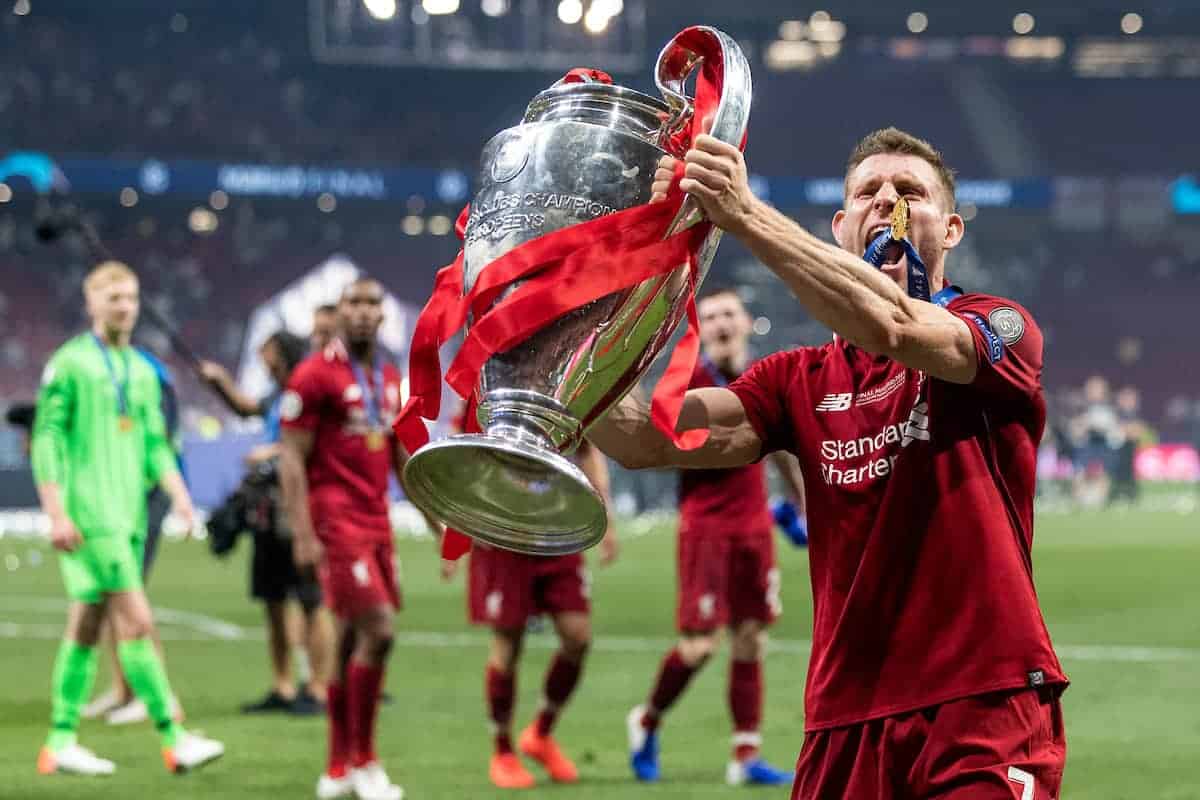 Far from being an expensive mistake or an over-the-hill signing, James Milner has defied critics time after time to earn a place in Liverpool folklore.
Whether for vital goals scored from the penalty spot, an industrious challenge or two to wrest back control of a game or for tactical flexibility and non-stop running, he has been a key player for Klopp and Liverpool's vice-captain as they return to the very top of the game.
Maybe not always a guaranteed starter, but still a key in-game option; he has gone from Rodgers' central midfielder, through a wide outlet to full-back cover and back to midfield—a fix-it for all occasions and Champions League winner with Liverpool.
Over 175 matches into his Reds career and still going, Milner is undoubtedly now the club's best bit of free transfer business.