Liverpool are champions of Europe for a sixth time after beating Tottenham 2-0 in the Champions League final in Madrid.
Tottenham 0-2 Liverpool
Champions League Final, Wanda Metropolitano Stadium
June 1, 2019
Goals: Salah pen 2′, Origi 87′
---
Alisson, the Wall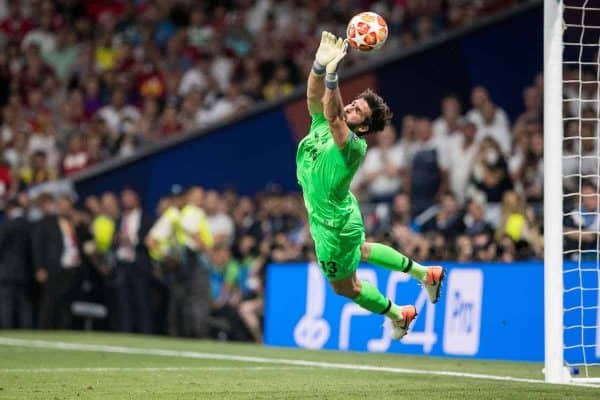 It wasn't a classic, let's be honest. Liverpool were underwhelming, to continue being honest.
And here's a third truth: we don't care—it's a final, and we needed to get over the line this time.
Liverpool, at the third time of asking in a European final under Klopp, got it done.
There were times that the performance was shocking, the passing really poor. Klopp's two big lineup choices didn't pan out, with Roberto Firmino and Gini Wijnaldum subbed off by the hour, and Spurs dominated possession for large spells.
It didn't matter. None of it did in the end.
But Liverpool had one man to thank at the back for reducing considerably the number of potential scares: Alisson.
The brilliant Brazilian goalkeeper made a habit of keeping clean sheets in the Premier League this term, winning the Golden Glove, and this one was the most important of all in Europe.
Key saves, reasonably routine but utterly crucial in terms of where they were pushed away and when they were made, kept the Reds ahead.
He was probably the pick of the performers in a red shirt and, perhaps more than anyone, he highlights the big step up in quality in parts of this Liverpool team.
Salah's Early Moment of Redemption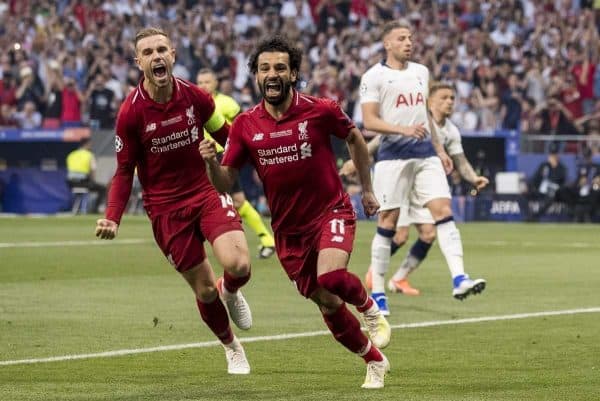 One year ago there were tears, there was heartache, there were questions left of what might have been.
Less than a minute into the game this year, though, Mohamed Salah was handed—literally, by Moussa Sissoko—the perfect opportunity to wipe out those memories.
A handball, a penalty, a deep intake of breath from a million Kopites at once.
Just as he did in the group stage against Red Star, to notch his 50th Liverpool goal, Salah opted for blind faith and power: absolutely hammered down the middle, slightly fading to the right thanks to the instep of his left foot.
Maybe nobody showed Hugo Lloris that video, maybe he thought Salah would change approach for the final, but either way it was an all-or-nothing approach from the Liverpool forward…and the reward was a second-minute lead.
Well in, Mo.
Super Sadio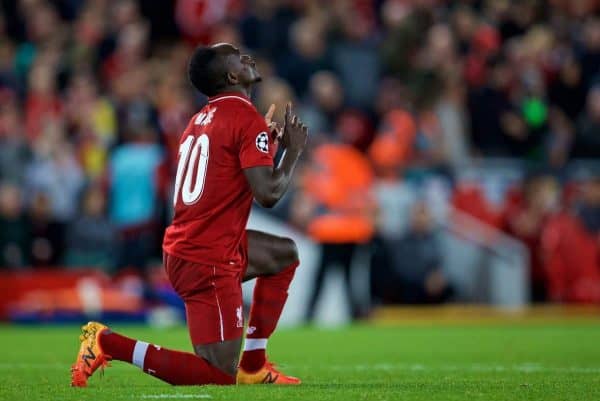 Liverpool's best player over the 90 minutes was, unquestionably in terms of on-the-ball work, Sadio Mane.
Even the usually composed and confident players, Virgil van Dijk and Co., looked flustered and uncomfortable at times, but Mane was direct, clever, used space well and always looked dangerous.
It was Mane's control and attempted cross which earned Liverpool the early penalty and, in the second half, it was the No. 10 who burst forward on multiple occasions to help the Reds exploit room on the counter.
He deserved a goal, or at least a clear chance or two, but his impact was felt nonetheless.
The Unbelievable Season of Divock Origi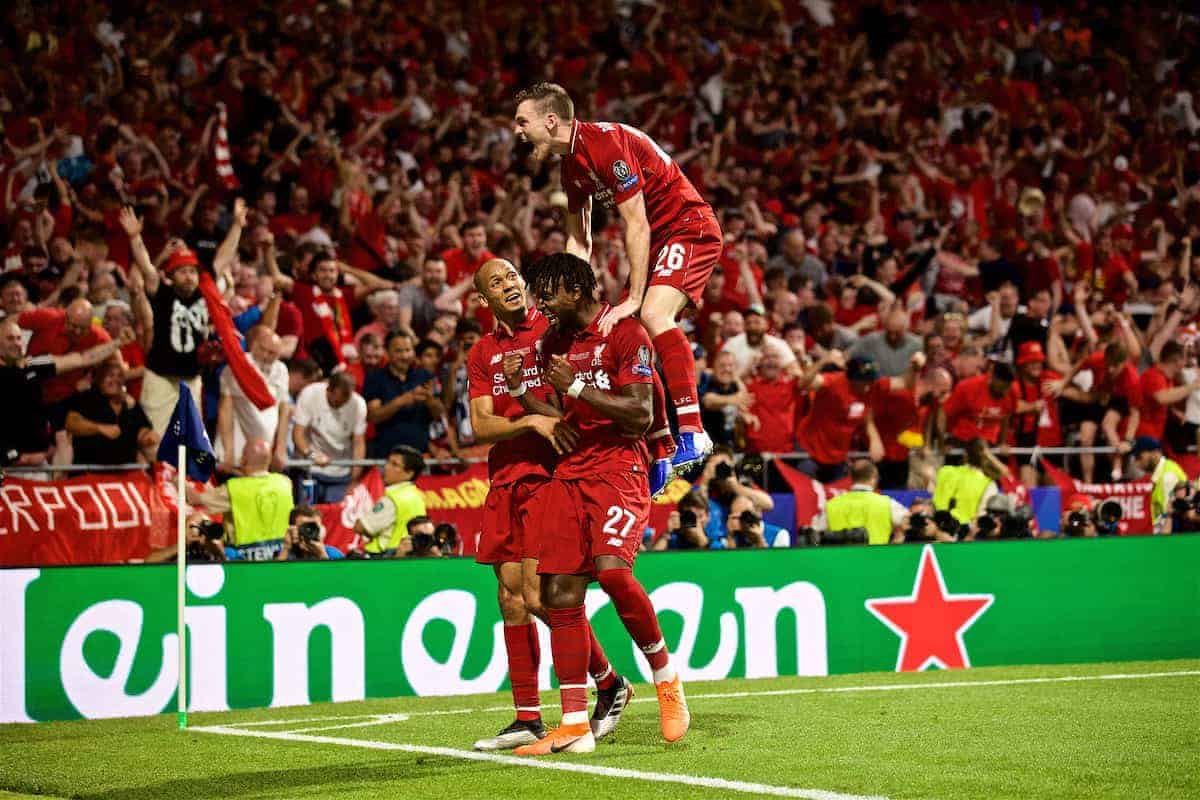 Merseyside derby winner. A brace to beat Barcelona. And now a Champions League final goal.
For a player who played around 675 minutes all told this season, his impact has been nothing short of incredible, unbelievable…so, so important.
His half-hour display in Madrid began with a direct, bursting and ultimately over-optimistic, but it showed the difference he can bring to the team.
And then, at the most key moment of all, that strangely brilliant clinical edge of his.
One chance, on his left foot this time, and it was superbly tucked away—a textbook finish across the 'keeper and into the far corner.
"You did it again!" shouted the BT Sport interviewer to Origi after the game. "We did it!" replied the striker.
That's Origi, and Origi's season, in a sentence: team first, taking his chance to contribute when it comes along, but selfless and self-aware that he is there to offer help to the team in his own unique way.
Build that man a statue.
First…And It Can Be of Many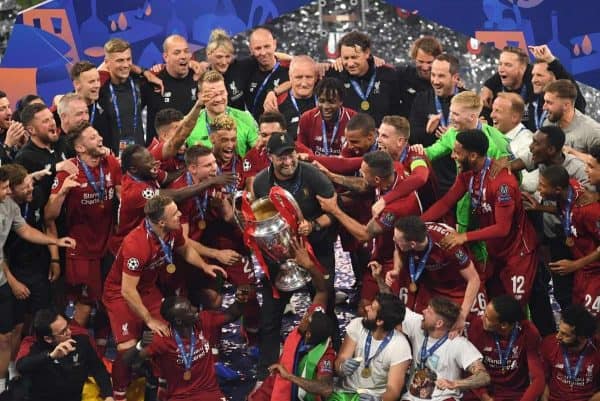 At the seventh time of asking, Jurgen has a winner's medal! He deserves it, he's boss…and he's still got more ahead.
We nearly won the league. We almost won the Champions League, the League Cup, the Europa League—and then, finally, we did win the Champions League.
Anything can happen in a final but Klopp just keeps on getting the Reds there, time after time.
It's not the last time, it's only the first time we can challenge for the title, as the manager has said. And this trophy is the first of his tenure. "The best night of my professional life," said Klopp after the match.
End those questions, those pointless accusations that he hasn't won a trophy.
Now he has, and the Reds have six European Cups thanks to him.