Sadio Mane has described Jurgen Klopp as a "very special manager," with the forward explaining how he makes him "want to go to war" for Liverpool.
Mane was one of the Reds' standout players this season, scoring 26 goals and laying on five assists in 50 games, including four goals and three assists on the road to Madrid.
Despite speculation over his future with the likes of Real Madrid and Bayern Munich credited with an interest, the Senegalese is set to stay at Anfield.
This should come as no surprise, particularly given the relationship he has with Klopp—that would have begun sooner, had he got his wish of a move from Red Bull Salzburg to Borussia Dortmund in 2014.
Instead, Klopp eventually signed Mane two years later for Liverpool, and speaking to Onze Mondial on receiving their Onze d'Or award for 2019, the 27-year-old praised his manager.
"He's a very special manager. He has a lot of qualities and distinctive characteristics," he said.
"But what really struck me is that he's a really, really nice guy outside of football.
"His human side touched me, and that's really rare to find someone like that, especially in football.
"He's a coach who loves his players, he's there for them. At the same time, he gives them responsibilities.
"We, the players, are ready to do anything for him! We give everything on the pitch for him, whether it's in training or in a game, we give our all.
"He's a manager who makes you want to go to war."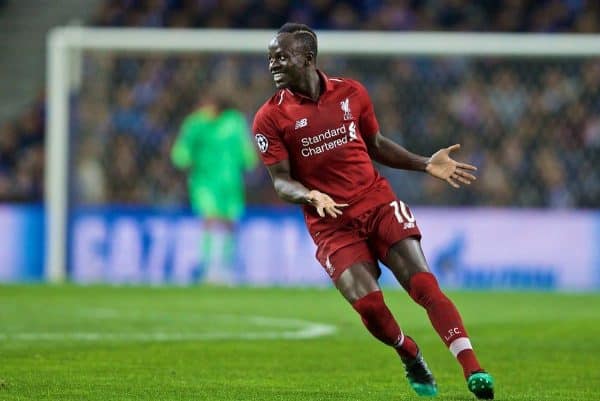 Mane explained how he "did not hesitate a single second" when the call came from Klopp three years ago, after delaying a proposed move to Man United because he "thought that Liverpool was the ideal club."
His belief that Klopp was "the right coach" for him clearly stems from their personal connection, and their "nice guy" qualities.
Later in the interview, Mane discussed his philanthropy, further highlighting how his generosity comes both on and off the pitch.
"Everything I do, I do it naturally. For me, it is very important to be human and to think of humanity precisely," he said.
"If today, all the rich people of the world try to do a little thing for others, I think there will be no needing anymore.
"I am not here to give lessons or to say: 'We must help the needy'. But I think it's important to help others.
"Look, today, there are four of us in this room. I think that thanks to God, we live well.
"If you each give 10 or 20 euros, you can allow many people to be well. Why deprive yourself of this small gesture?
"A small gesture can do a lot of good…that's what I'm trying to do. As long as I am alive, I will do my best to help the needy."