One game down, two to go—now Liverpool should be really stepping matters up with both fitness and performance levels on their US Tour.
Forget the Dortmund defeat, it really doesn't matter and spells of the game were good from a Liverpool perspective. But the showings, in five-minute stretches or in 45, of skill, endurance, understanding, maturity—they all do matter.
We want, by the time we rock up at Wembley—Anfield South, for some—for that greed to be back in full force, for the desire to beat opponents, to be the best and to lift all silverware, minor or major, to be on show.
That means we should see a lift in intensity, duration and impact from some of the players now, especially with those recently returned seniors having a full week's training in them at this point.
Here's what fans want to see in the upcoming games against Sevilla in Boston and Sporting CP in New York.
A first win at Fenway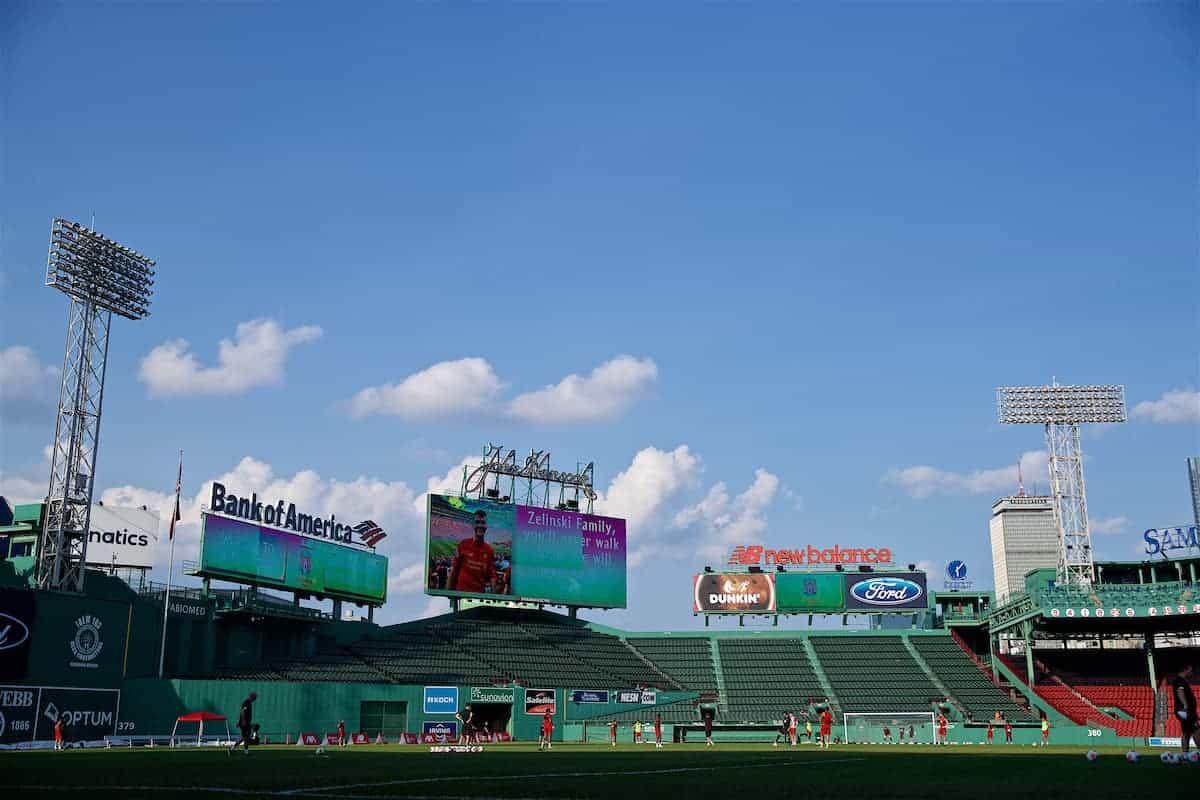 It's the home of the Red Sox, also owned by Liverpool's owners FSG, which kind of makes Fenway Park our home away from home.
This will be the third time the Reds have played at the famous ground, one of the most notable stadiums in the United States.
But we've yet to win there.
Twice the Reds have been defeated, by Roma on both occasions, so hopefully a change in opponent will yield a different outcome.
As we've noted above, the scoreline at 90 minutes isn't really worth anything—but neither do we want the team to be in the habit of losing games. Positivity and self-belief are powerful tools, and it's always nice to build up anticipation for the season ahead.
Plus, it's always nice to put five or six goals past teams who have previously caused us disappointment in a European final, so there's that, too.
Debut for Sepp van den Berg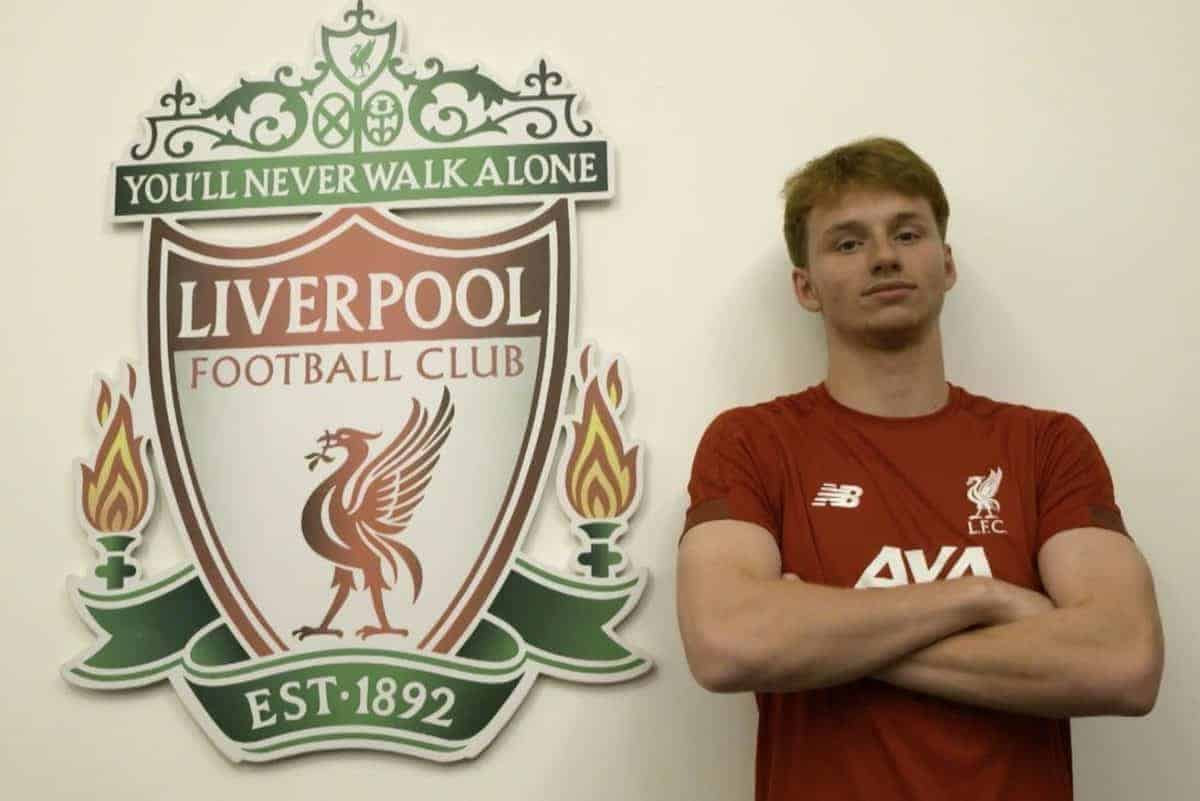 He's largely had to make do with training, interviews and waiting since signing for the Reds, but hopefully we'll see a senior debut for Sepp van den Berg before the squad leaves the States.
A lack of international clearance denied him the chance to participate in the domestic friendlies and against Dortmund.
With the Sevilla fixture taking place just 48 hours after that last match, and with it being the weekend, there's no guarantee he'll be available on Sunday night either.
Fingers crossed the Dutchman gets a run-out at some point on tour, though; it'll be a boost to his integration into the squad and the fans will be able to see what he's like as a player.
And he has plenty of competition for places, too, so he needs to show the boss what he can do on the pitch!
An hour for the latecomers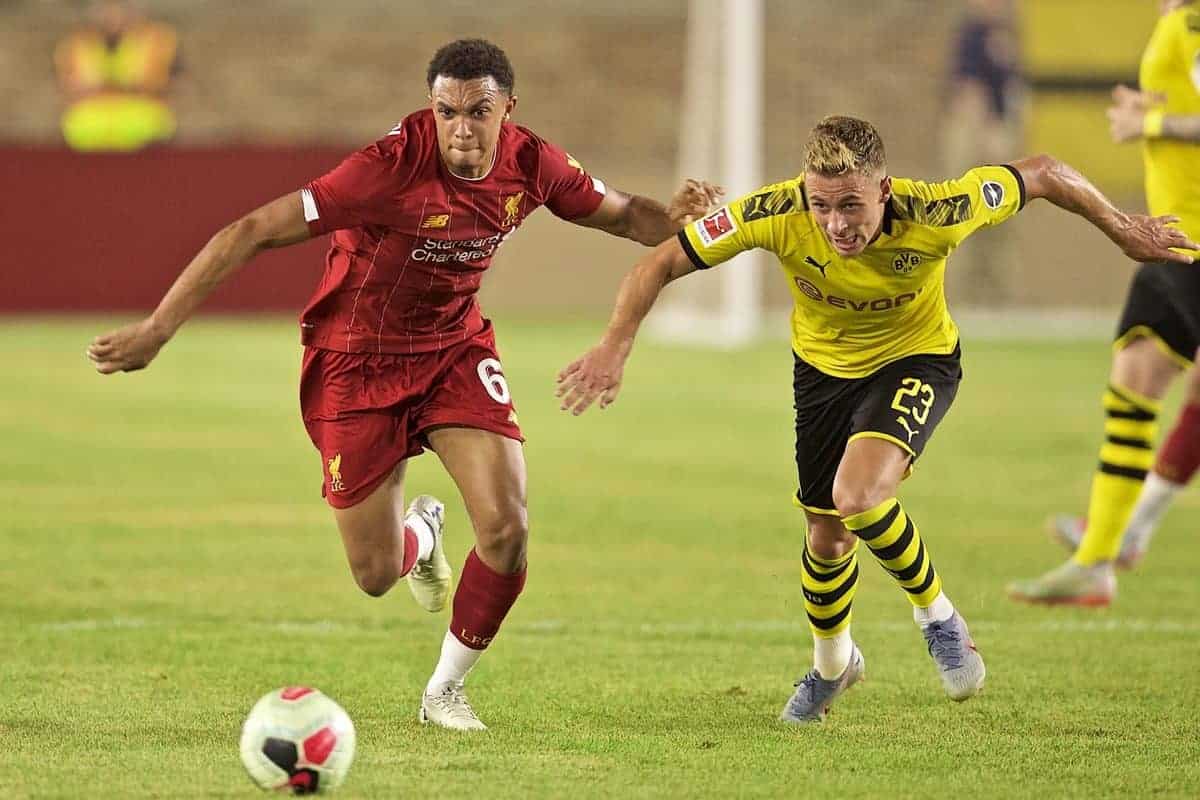 Five came back a little later than the rest, and so only have 30 minutes of game time to their name thus far.
Depending on how their fitness work is progressing, it's possible that any of Jordan Henderson, Virgil van Dijk and Gini Wijnaldum could get an hour in the team against Sevilla.
Full-backs Andy Robertson and Trent Alexander-Arnold may need to build more endurance on the training ground first, such are the demands on them during the season—though being younger than the other three might also mean they get up to top gear a little quicker, too.
Either way, across the two remaining tour game it would be ideal for them to get an hour-long run-out at some point, as they'll be five of the most important players once the season gets underway.
The more game time in pre-season, then, the better.
Rhian scoring from open play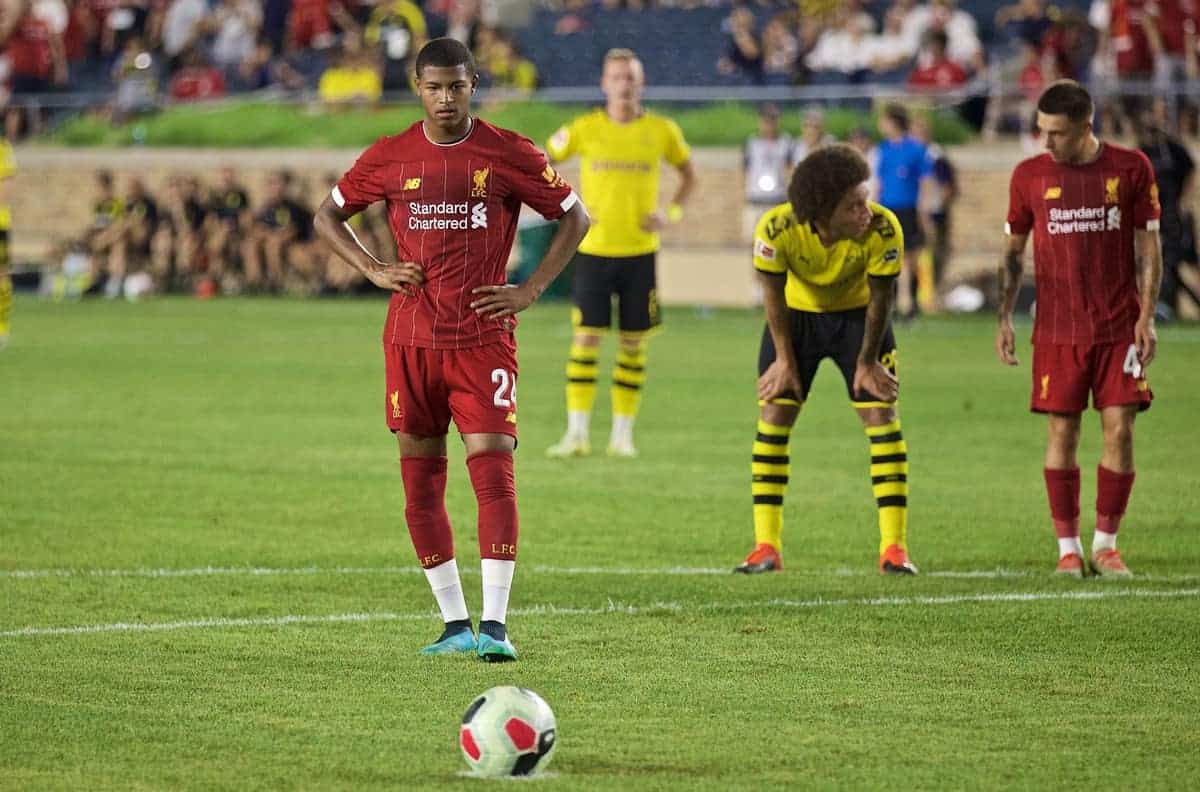 Three appearances, four goals, great start. There's more to come from Rhian Brewster, who is quickly showing why he has been held in such regard even without making a senior appearance and while being injured.
Against Dortmund he scored, yes, but from the penalty spot.
What we'd love to see now, against these stronger, more capable teams than Bradford and Tranmere, is the capacity for the teenager to trouble experienced and high-quality defensive lines.
We want to see just how well, at this point, he stacks up with his movement, his touch, his anticipation—all that against the likes of Seb Coates, Simon Kjaer or Sergi Gomez and the wily, powerful, ruthless approach they'll bring.
A good performance or goal in open play against this type of defence from Brewster would be impressive indeed.
For that matter, given he's likely to start the season playing a much bigger role, the same could be said for Divock Origi.
Clean bill of health all round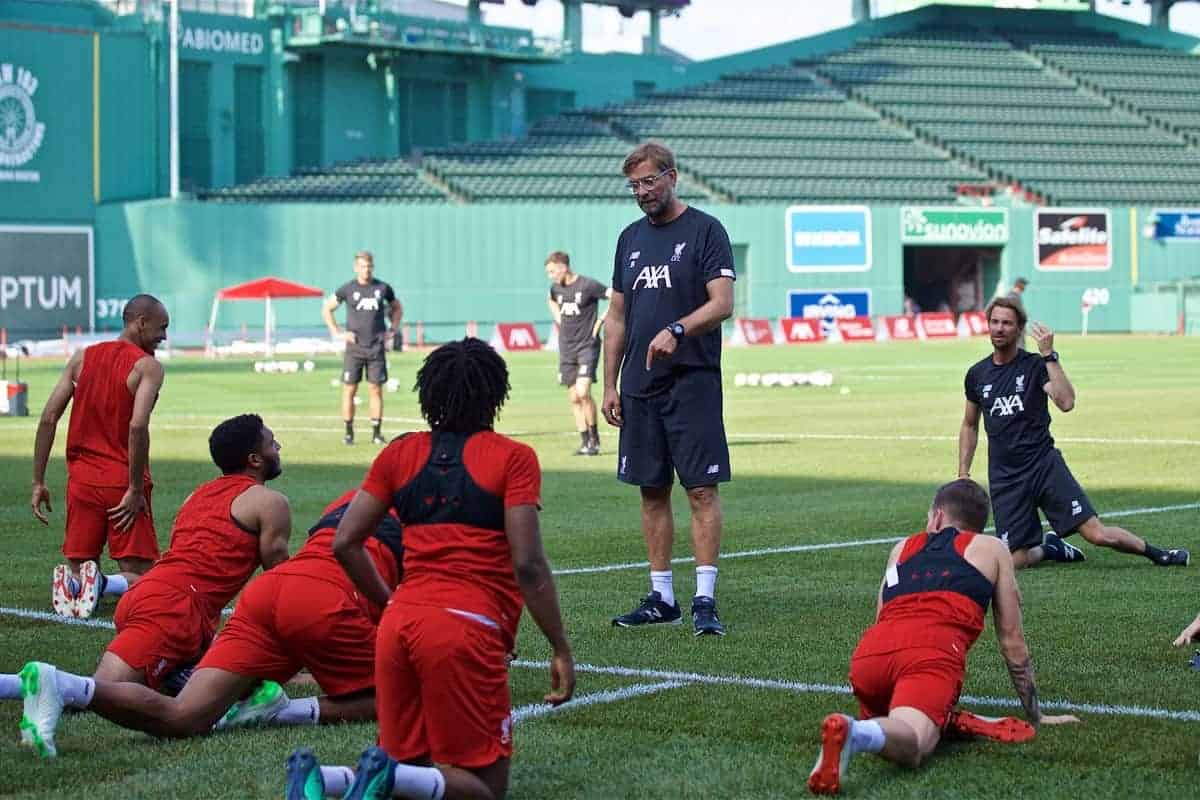 No injuries, thanks. That's what we really want: the boss to have a fully fit squad to choose from, with plenty of players in form heading into the 2019/20 campaign.
Jurgen Klopp will sort them, select them and shape them into a team capable of winning, and the best chance for that to happen will be for them all to be available.
Already we've had a few go down from the second string: Paul Glatzel's unfortunate knee injury, Bobby Duncan missing training.
Adam Lallana missed the Dortmund game with a dead leg and Alex Oxlade-Chamberlain's return to regular action is, as you'd expect, being carefully watched and managed.
More intense training sessions and more minutes on the pitch are needed and necessary, but getting through them all unscathed and ready for action by early August is the main priority.
After that, it's another ten months to look forward to of goals, hugs, excitement and optimism!