A couple of defeats, another potential injury and a late-returning attack: where's the line between pre-season results and concern for the new campaign?
It was bound to happen, really. As much as supporters like to tell themselves and each other that "pre-season doesn't matter," the simple fact is that nobody likes losing.
Especially not a team who only did so once in the entire league season last year, and ended as champions of Europe.
So, after back-to-back losses on the tour in America, a few confused voices are to be expected: nobody wants to outright say there's trouble ahead, for fear of earbashing via the aforementioned 'pre-season' rhetoric, but at the same time it's easier being at ease. It's easier when we win.
Put half a dozen past a lower-league side and the kids are immense. Lose to a continental side and the problems are evident and plentiful.
The easy "simmering down" tactic is to suggest the truth is somewhere in between, but in reality it appears Liverpool have made their decisions are sticking with it, knowing a bit of a chance is being taken.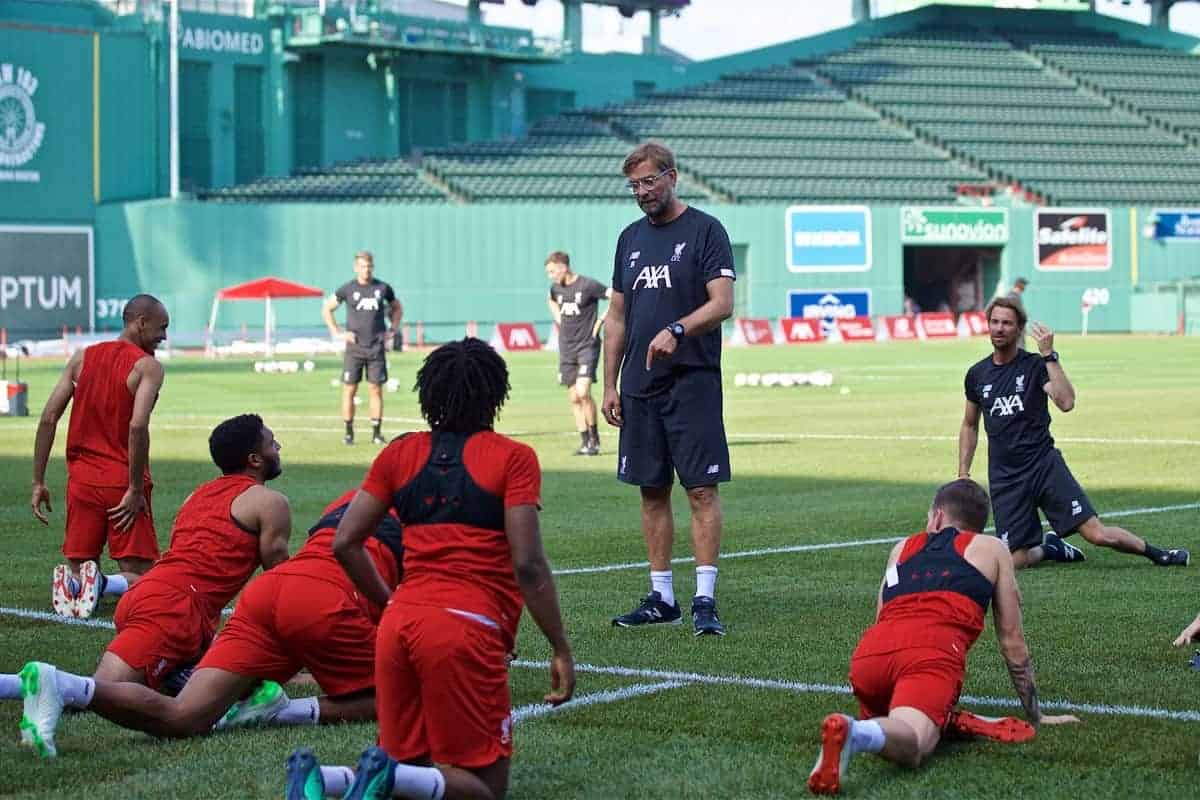 Not quite a gamble, even a calculated one, but a conclusion has been reached that the boss and his coaches clearly feel is fine: early problems can be absorbed, later on the squad will be good enough to thrive.
We're not going to be at full tilt at the start of the season, that's undeniable. Even if Roberto Firmino and Mo Salah quickly build fitness, they won't be at maximum capacity in the early weeks in terms of cohesion and that unthinking, free-flowing rhythm.
Sadio Mane will be another week or two behind, and in the meantime we'll have to partly make-do in attack, partly rely on those who are fitter and sharper behind them to play a more proactive, protective role.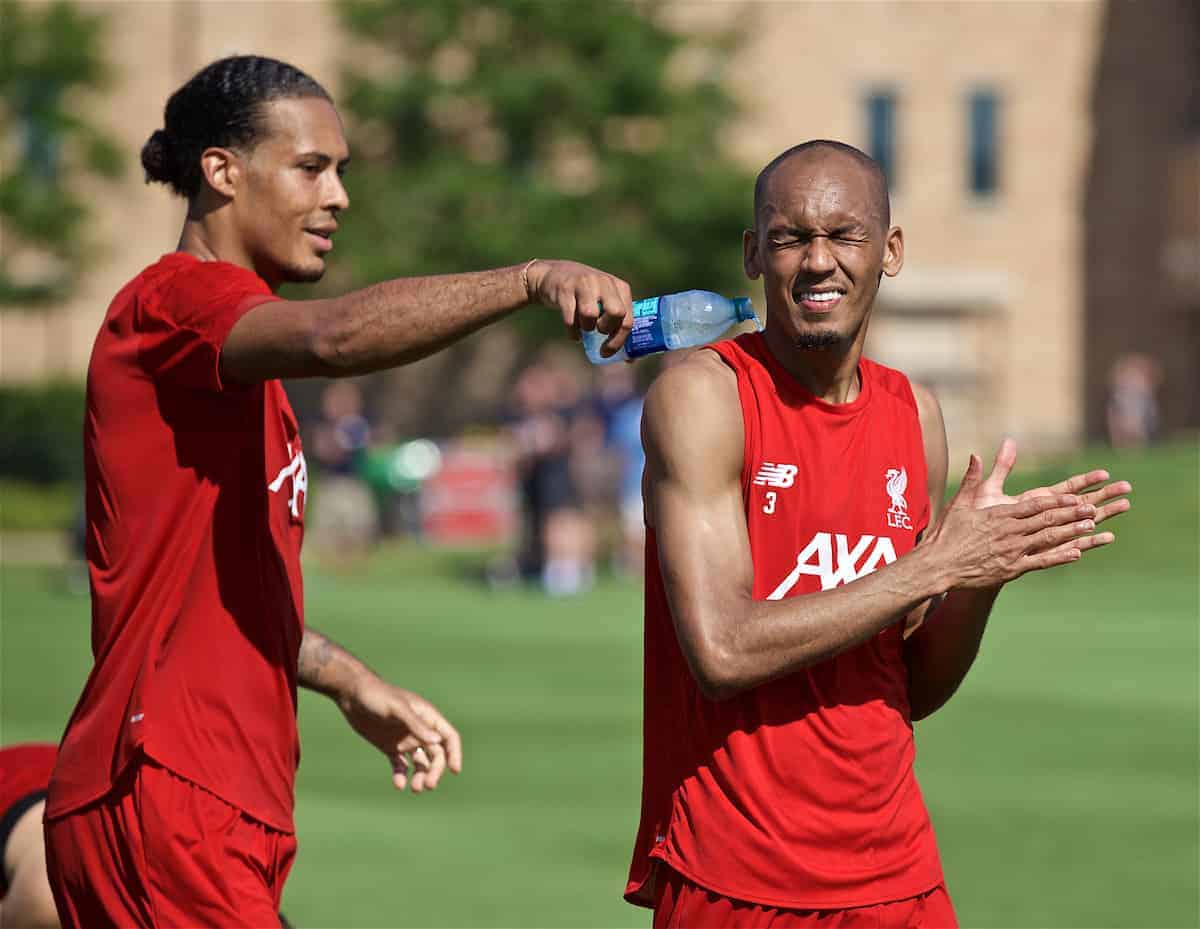 For even that to happen, though, the boss knows there's a bit more of a journey to travel in the coming couple of weeks.
"It always happens a little bit, one thing is good and the other thing is not so good.

"The high press is really good; thank God they played football, we tried, we were there, it was all good, we jumped in the right moment. The midfield press is not so good in the moment because the distances are too big between our lines, it doesn't work really like that. [There are] different reasons for that.

"The midfield press is actually the easiest kind of press, to be honest, if you have enough organisation and enough players. That didn't look too good, that was the moment when we gave Sevilla too much of the game after the start."
This aspect, the understanding of the team, is a more important factor right now.
Liverpool's defensive work last season was incredible at times: tough to break down as a unit, good individually.
A staggered return for the back four shouldn't prove too problematic after another three friendlies, and Alisson didn't exactly have a long bedding-in period last term, either.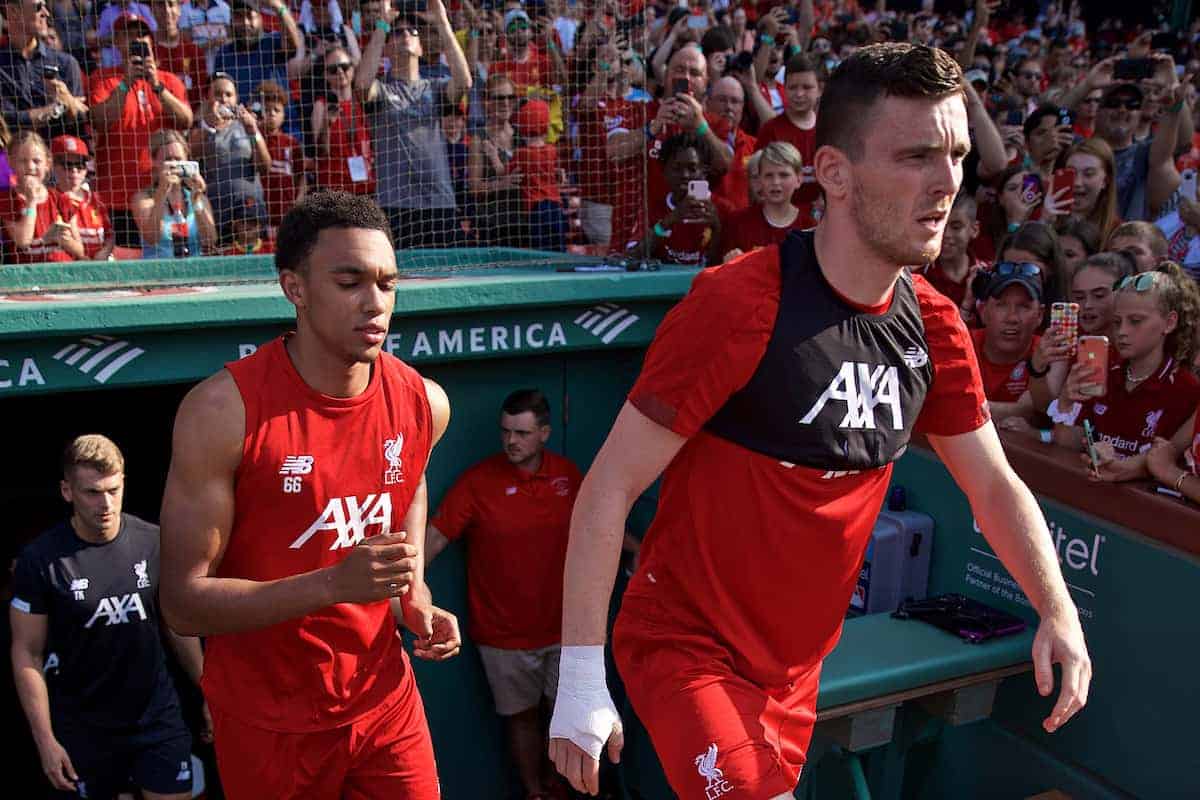 The goalkeeper, three of the back four and Fabinho are pretty certain starters once competitive action begins—Virgil van Dijk's partner, probably Joel Matip at least to start, being the slight unknown right now.
That's the base to work from and it should be enough to avoid defeat much of the time.
Then the midfield press, the support from the second line and the actual attack make up the difference between constant wins and dropped points.
Maybe one signing, says Jurgen Klopp.
There's still no indication as to the position or area of the team where that one might come in, but it's the forward line which is easily in most need of boosting. If the boss is happy to go with what he's got, so should we all be, but it's still an assumption he's making that Divock Origi, Xherdan Shaqiri, Rhian Brewster or whoever else will have enough sporadic impacts straight away to offset the below-peak performance levels of the regular trio.
As hard as it is to just go with it, it must be kept in mind that results don't matter.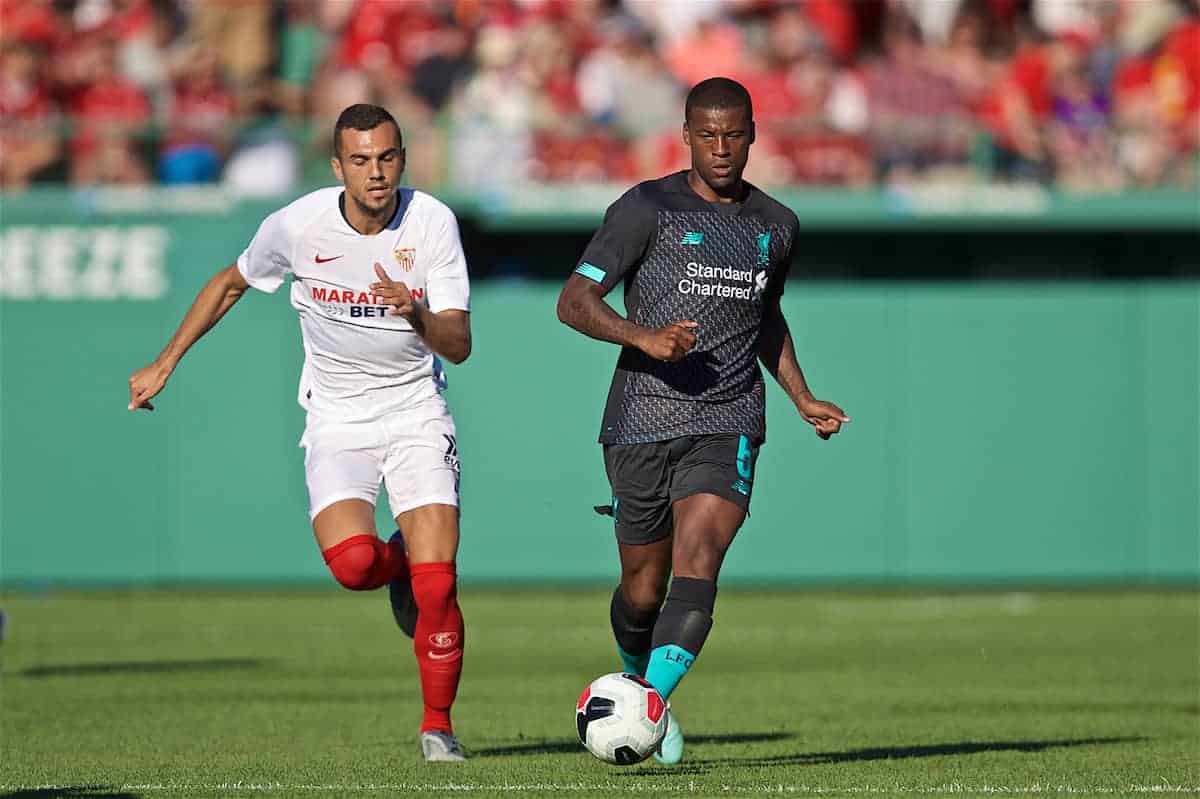 The Dortmund game is easily quantifiable in this case: a draw, but with the Germans scoring an extra goal in the period when they had refreshed the team and the Reds gave extra minutes to fatigued players.
Not a big deal at all.
Sevilla was very different, given their incredible level of unprofessionalism and general bastard-ness in the tackle, but don't equate the scorelines with not being good enough.
Do equate the spaces, the loss of possessions, the defensive mix-ups with that, though. Improvements there will come over the next two or three fixtures, for those regularly involved.
Training sessions will tail off in condition intensity and fitness-based approaches, too, as the competitive games get nearer, allowing for more technical and tactical work—thus, an increase in cohesion.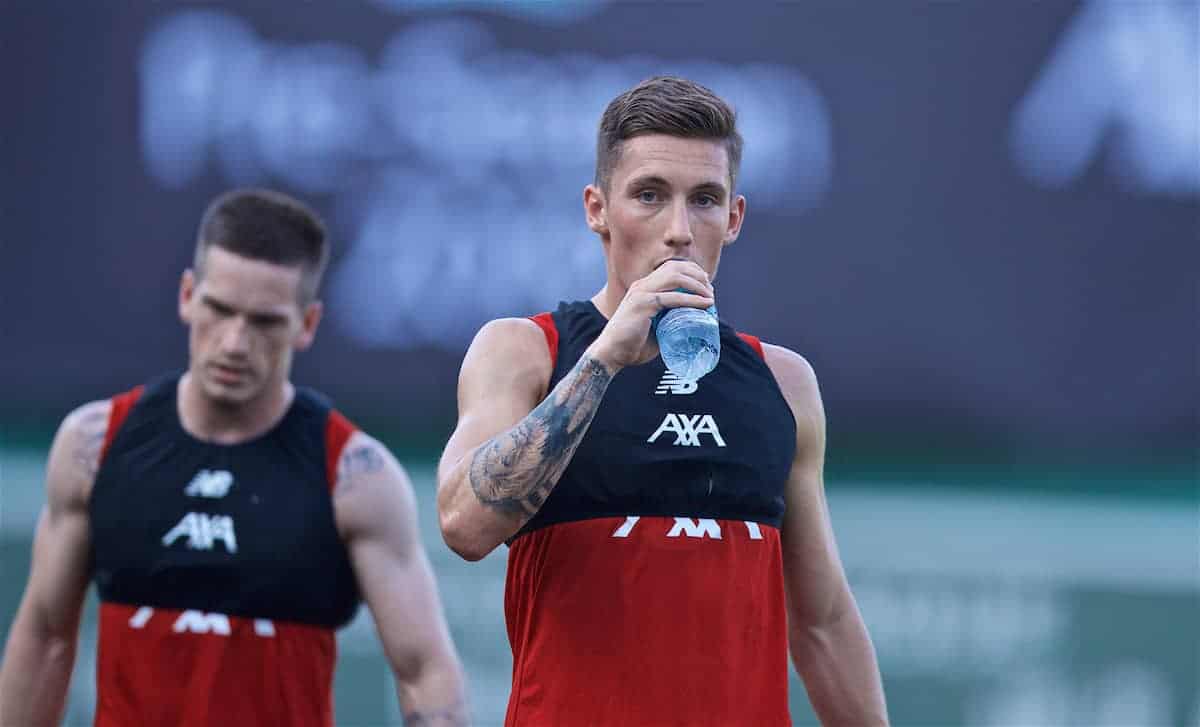 Similarly, those filling in up front will be able to exert more speed, more explosive actions, showing off their best traits on a more consistent basis.
Then, we may see if one or two can contribute in a meaningful way once the season is up and running.
Good starts to the campaign don't depend on these late-July scorelines. But it will in part depend on Klopp having made the right call over adding to the attack.