Fabinho grew into the team and became a vital player by the end of last season, but his importance will be even greater at the start of the new one.
A surprise addition just days after the 2018 Champions League final, Fabinho had well and truly proven his worth by the 2019 version of the same event.
The Brazilian cost the Reds around £40 million from AS Monaco, and as is habit with the press and the impatient, questions were asked if it had been money well spent by about October, as the new No. 3 had mainly a watching brief.
Anybody with any prior knowledge of his career, and indeed of Jurgen Klopp's usual integration methods, knew the answer to those questions.
Fabinho went on and showed exactly why he was a brilliant signing after finally working his way into the starting XI, but his form in 2019 isn't the only reason why he'll be one of the most important names on the team-sheet come mid-August; instead, look to those in attack as to further need for the central shield.
Summer 'break'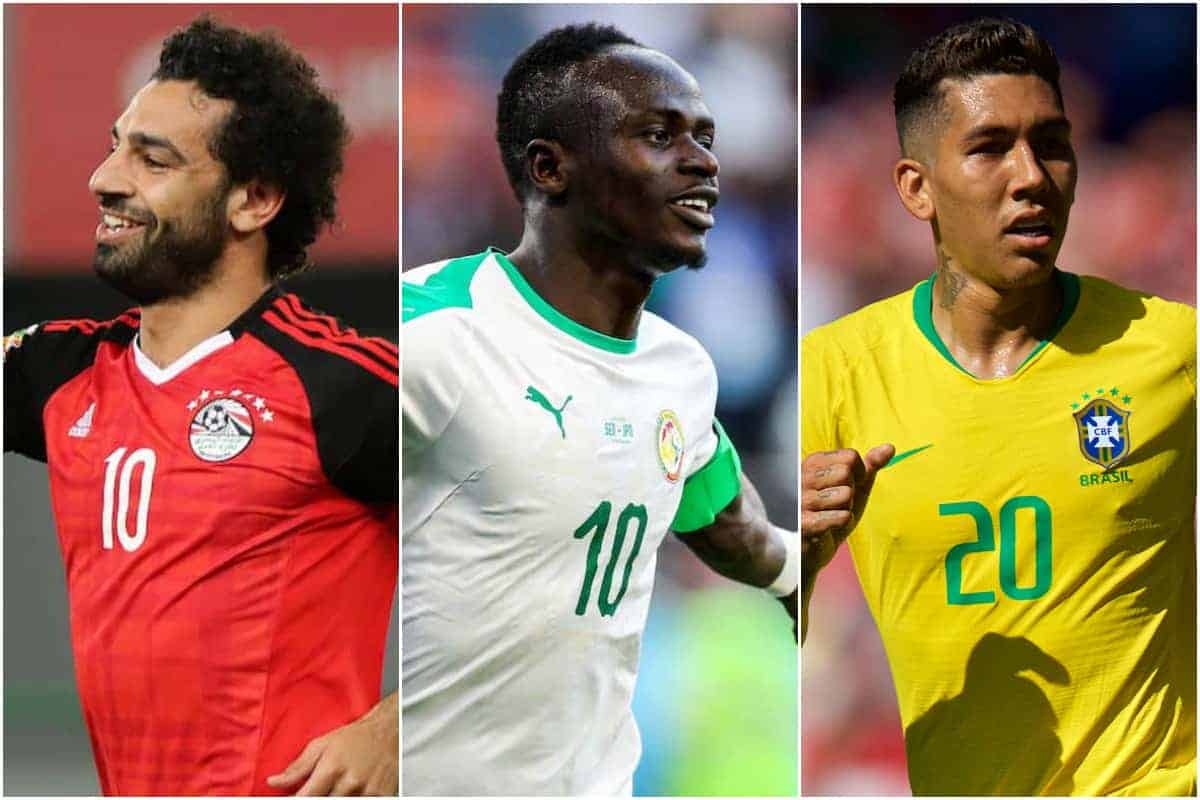 No World Cup, no (senior) European Championships. That, in years gone by, might have meant a nice rest for the majority of players—but it no longer applies.
The world of football never truly sleeps, and as timing and team-building would have it, the entirety of Liverpool's front line are otherwise occupied this summer.
Roberto Firmino is at the Copa America with Brazil. Sadio Mane and Mohamed Salah are at the Africa Cup of Nations, with Senegal and Egypt respectively. Both nations are among the favourites to win; the latter plays for the hosts—which means that should the Pharoes reach the final, Salah will be in action from the opening day to the closing day of that particular international tournament. The same applies to Firmino.
Liverpool's No. 9 could be in action until 7 July. The AFCON started later, which means either of No.s 10 or 11 could feature until 19 July.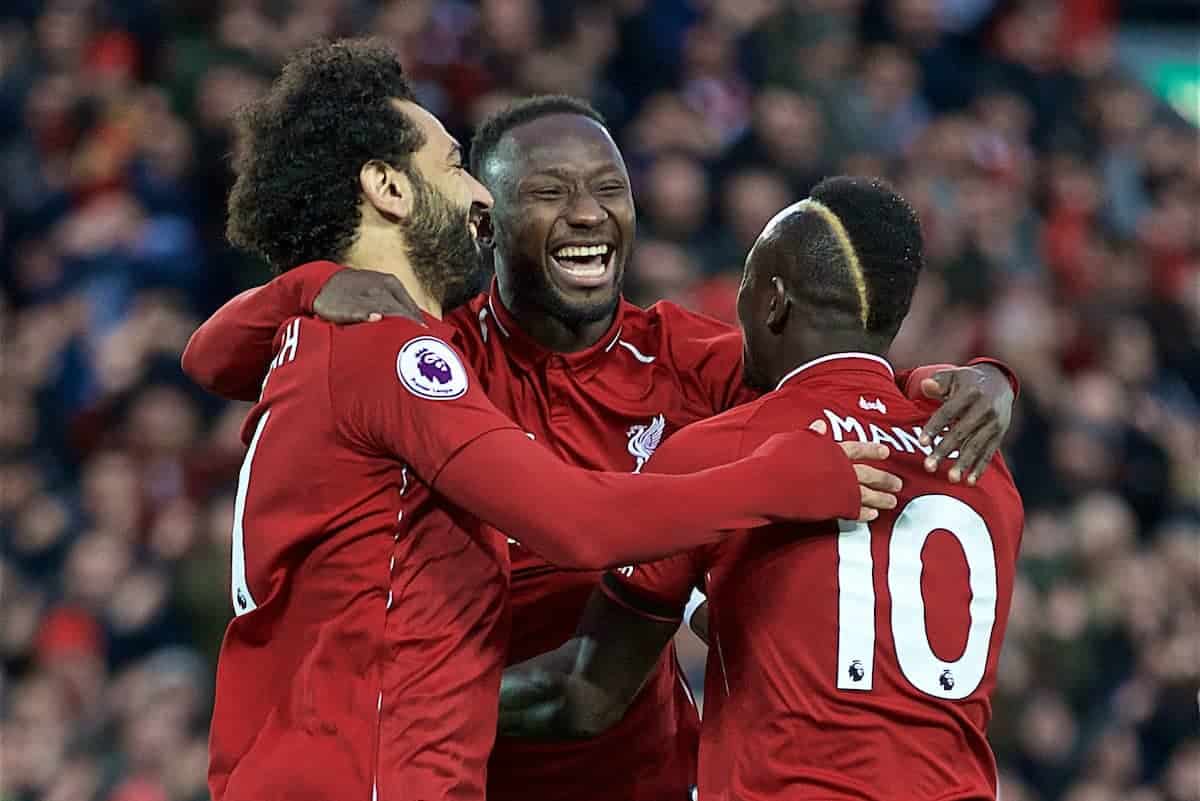 Three weeks off is the bare minimum—see Jordan Henderson and Trent Alexander-Arnold last season after the World Cup—which means any AFCON finalist wouldn't return to training until 9 August.
Which is, of course, the day of Liverpool's first Premier League fixture of the season.
Even Firmino would only have had a single week of pre-season action if he reaches the final with Brazil.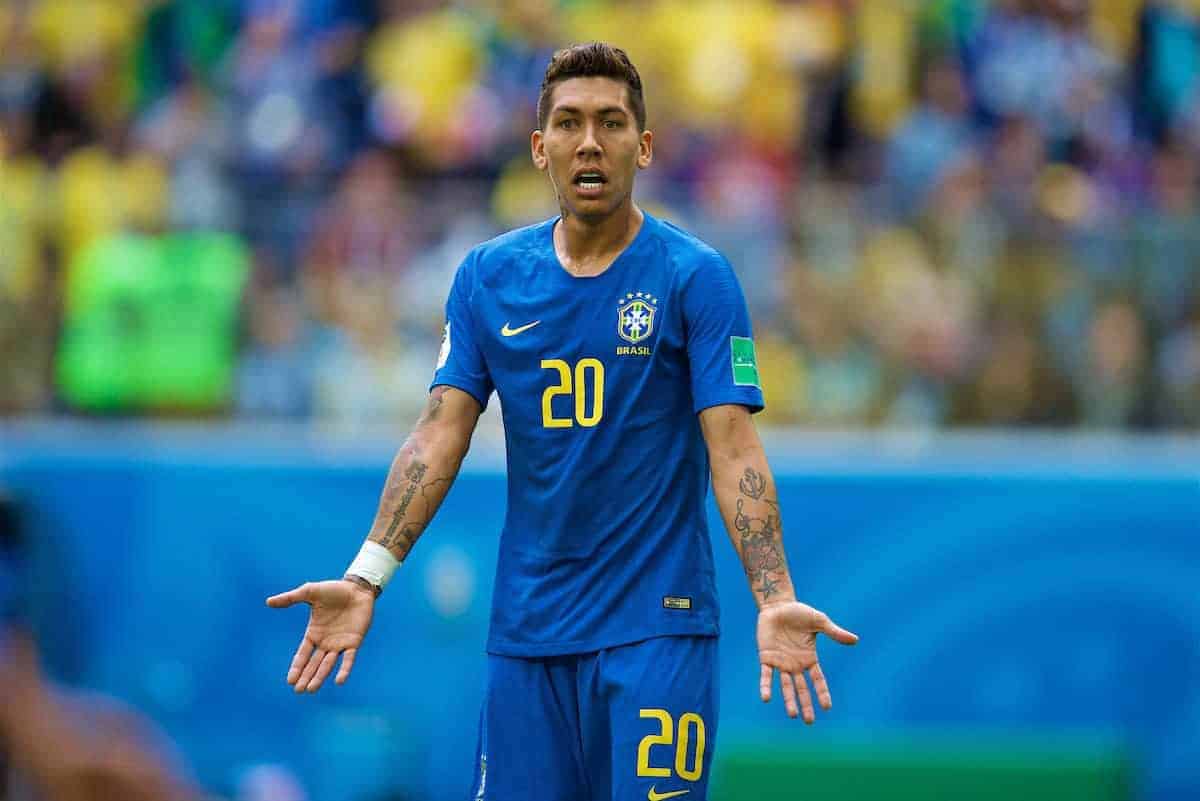 Realistically, none of the usual trio would be available for selection until the European Super Cup, and none are likely to be firing on all cylinders until a few weeks in.
There are other considerations, too, including that many of the forwards the Reds have been linked with—Nicolas Pepe, Samuel Chukwueze, Hakim Ziyech, David Neres—all playing at those same tournaments.
Steady, solid start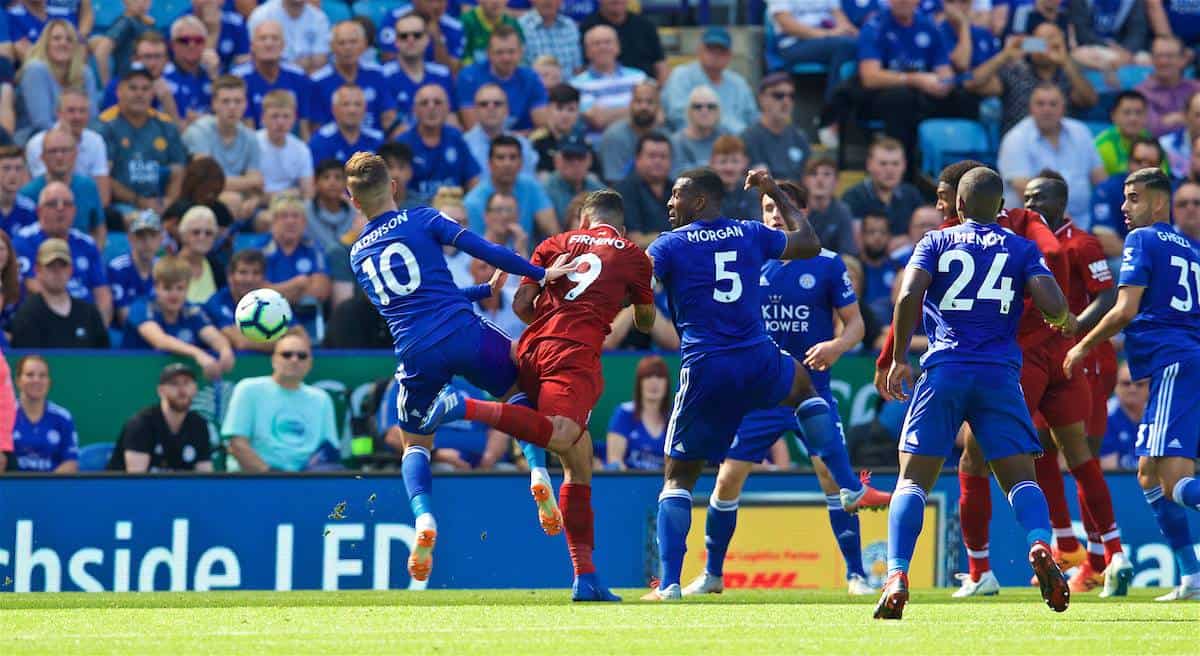 Last season, Liverpool began with six straight Premier League wins, but that only tells part of the story.
Other than the opening day, when the Reds ripped apart West Ham, several of those wins were functional, hard-fought, narrow victories. They weren't the free-flowing, all-out-attack Liverpool of 2017/18. The front three weren't all in sync, weren't all guns blazing.
Instead it was an insight into what was to come: more considered, more getting the job done, more finding the right moment of quality whenever it was needed, but not going above and beyond to blow teams away.
It could easily be the case again this coming season, not least of all because of the aforementioned potential absences in attack.
That doesn't just go for the forwards, either; the most offensive-minded midfielder, Naby Keita, is also at the AFCON. Players like Xherdan Shaqiri, Divock Origi, Harry Wilson…whoever thrives in pre-season and shows Jurgen Klopp they should be involved could have a big early part to play in 19/20.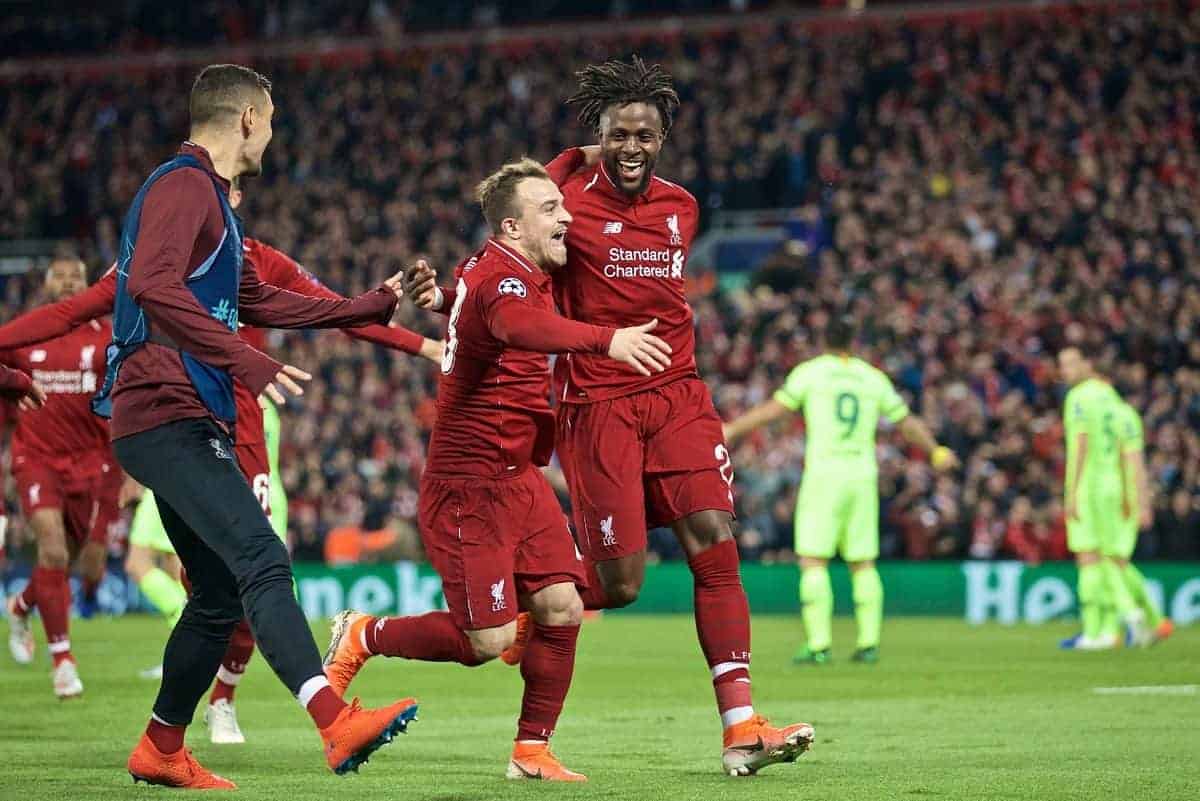 But they won't be Firmino, Salah and Mane.
They'll be decent. They might even be better than whatever Norwich, Southampton, Arsenal and Burnley have to offer by the time the season kicks off.
But it's still incredibly unlikely that the final third of Liverpool's lineup will be at full capacity, in personnel or in terms of sharpness and goalscoring ability, for those first weeks of the season.
It might be a case of grinding through a few weeks, waiting to find form and fitness and doing whatever is necessary to rack up three points, three points, three points.
Which all places much more emphasis and importance on those further back: the defensive midfielders and the back four. Clean sheets, control and near-perfectionism will quickly become pre-requisites.
4,000 club

All told, Fabinho played around 2,900 minutes for Liverpool last season. That placed him ninth in the squad for game time across all competitions—not bad, considering his initial watching brief.
It highlights just how important he became, just how much he played in that final third of the season.
The same importance and reliability will be required much earlier on this time. Fabinho, with a full summer of rest and a full year of Klopp- and Premier League-based adaptation to his name, can expect to become one of the few who play over 4,000 minutes in 2019/20, if fitness permits.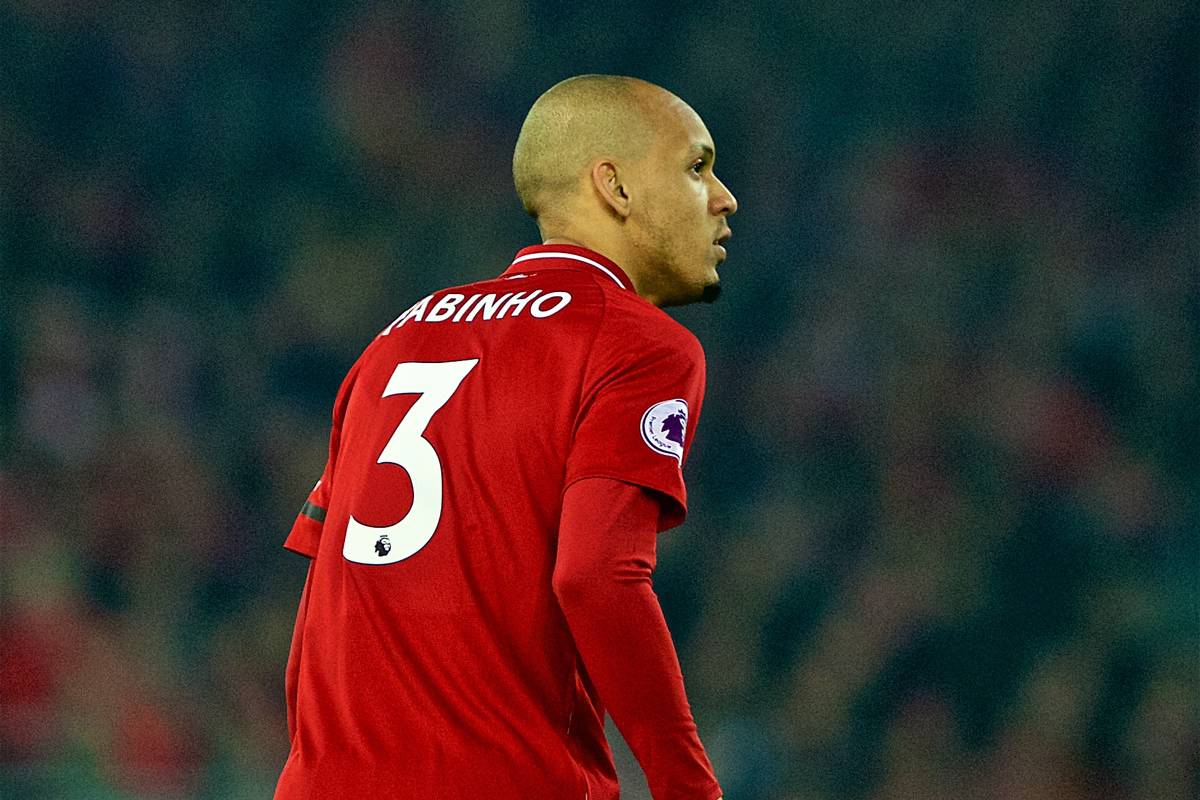 Only five did so last term: goalkeeper, left-back, centre-back, two forwards. Firmino potentially would have made it three forwards, if not for late-season absences.
Still, neither Fabinho nor many others can play every game, so there will come a point when he rested more often than not.
While he missed much of the first third of the campaign last year, expect Fabinho's sideline period to come slightly later, in the middle third of the season this time around.
That period of the season has a lot of matches, more opportunity to regularly rotate if the numbers are there, and it will ensure the likes of Gini Wijnaldum or Jordan Henderson still have a full part to play in the squad. Competition and fitness should do the rest, to ensure all remain at a high level of performance—and the team gets results.
Spines win prizes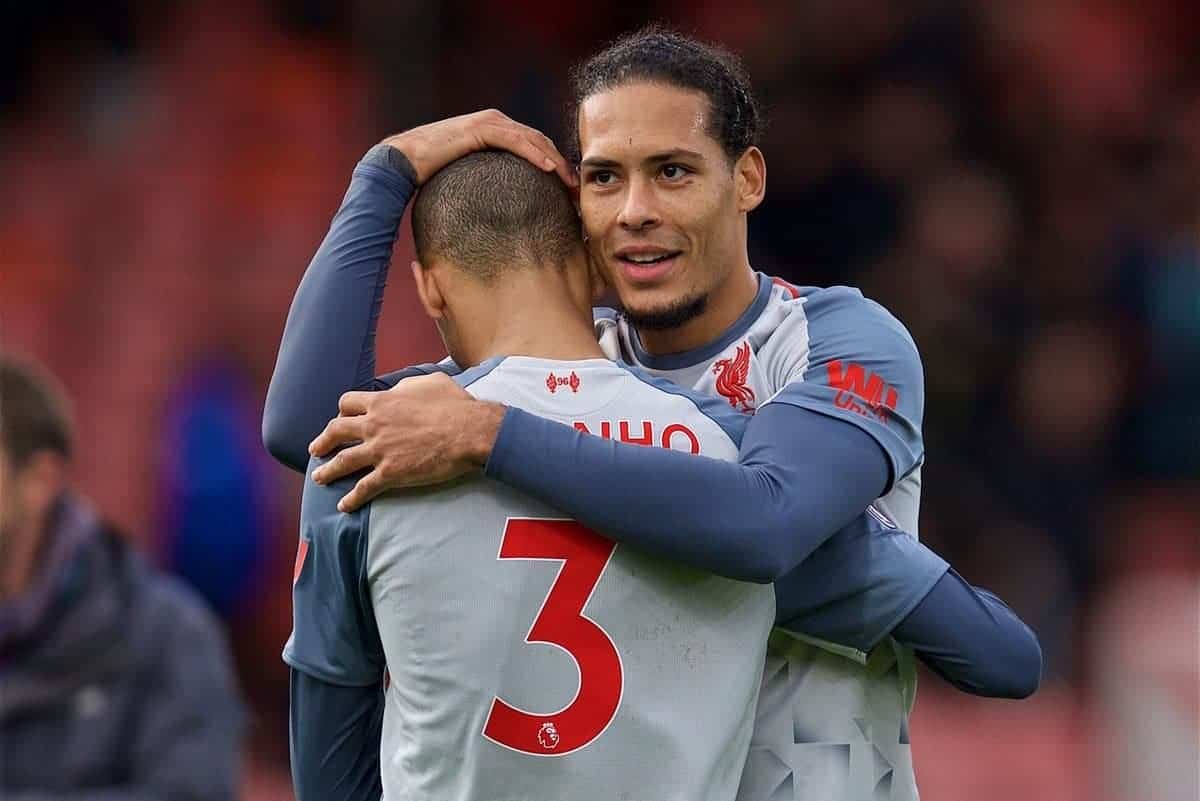 Fabinho is the rock the midfield and attack is built on; he'll be vital at the start of the season, but he's also too important to not have playing at the business end of the campaign, when the Reds want to be going full tilt for titles.
At 25 years of age, he's coming toward what will be his best few seasons.
He has a league title and a European Cup to his name, but Fabinho is easily good enough to add another half-dozen major pieces of silverware to his personal haul.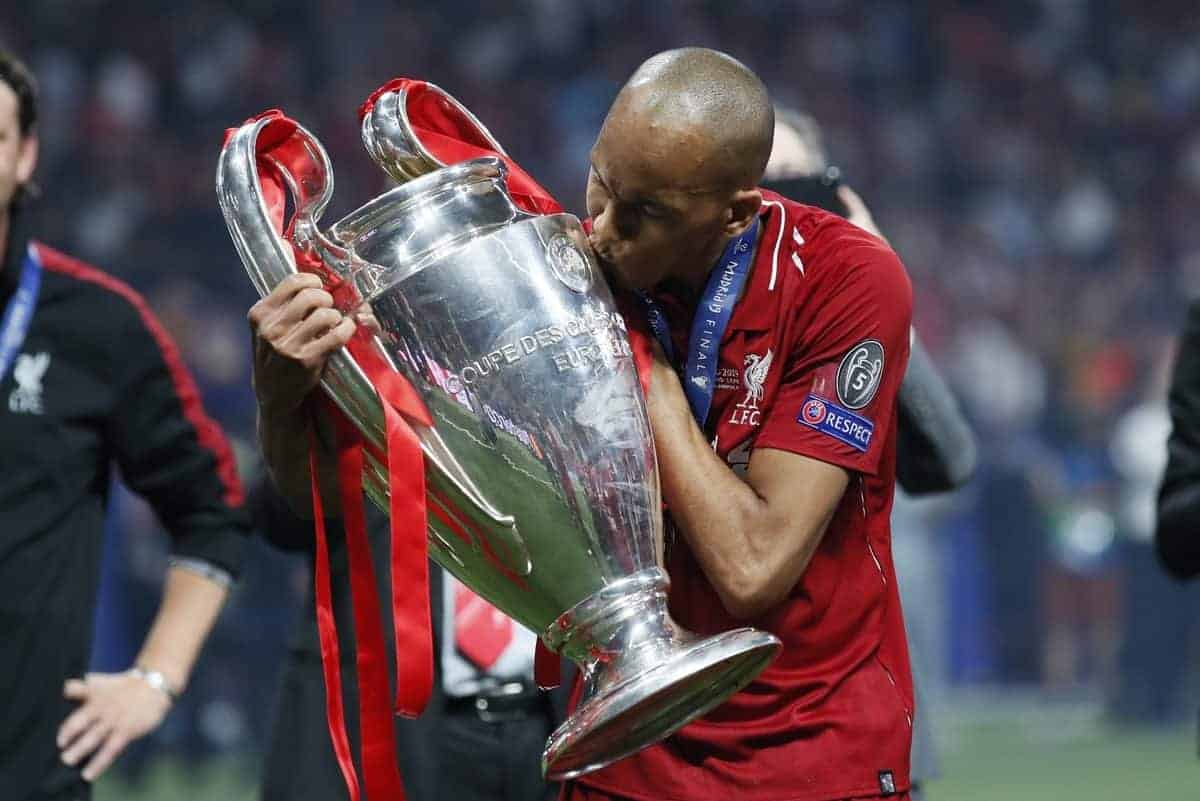 Liverpool's defensive work has improved immeasurably over the last couple of years, and a large portion of that is thanks to the spine: reliable, consistent, almost ever-present…elite.
Firmino, Virgil van Dijk, Alisson. Each of them in turn took the team up a level under Klopp, in different areas of the pitch. Midway through last season, Fabinho did exactly the same in the very centre of the park.
Come the start of the new campaign, it will be the absurdly non-international-regular Brazilian who thrives for the Reds, who is vital for the Reds, and who can spur on another title-challenging season, right from the first whistle in August.