As Naby Keita undergoes scans on a thigh injury that could end his Africa Cup of Nations, Guinea boss Paul Put has stressed he needs to be "mentally good" too.
Put has become a controversial figure among Liverpool fans as he presides over a tournament that came too soon for the No. 8, who has suffered a recurrence of an adductor problem.
Keita missed the end of the Reds' campaign, and the Champions League, with the injury he picked up against Barcelona in the semi-finals, but rushed himself back for AFCON.
Liverpool were claimed to be under pressure from Guinea to release the 24-year-old, and reluctantly did so, but Keita has only played 99 minutes in Egypt so far.
He flew back to Merseyside for treatment after the 2-0 win over Burundi on Sunday, and addressing the situation in an interview with BBC Sport's John Bennett, Put insisted Keita won't play if he is "afraid to get injured."
Video of Guinea boss Paul Put on Naby Keita… pic.twitter.com/ftBVo3Ey3v

— John Bennett (@JohnBennettBBC) 2 July 2019
"I hope he will be back to join the team. He was called by the medical staff of Liverpool, so he left," he explained.
"He wrote to me that he has to do one more examination at Liverpool [on Tuesday] and then they will make a decision.
"So I hope this decision will be positive, that he will be back.
"But also we need to know that the player is mentally good in the head, because if you're not good then you're afraid to get injured. That makes no player comfortable.
"So I will see now the reaction of the medical side at Liverpool, and I will see the reaction of Naby himself."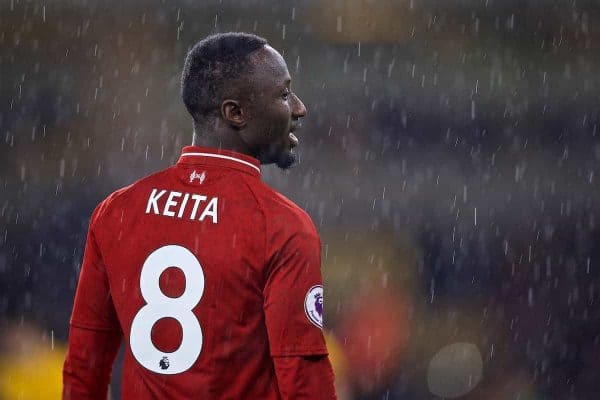 It has been a disappointing season for Keita all round, as despite showing flashes of quality, injuries held him back in his first campaign as Liverpool's No. 8.
Continuing to address the situation, Put touched upon the pressure on the Guinea captain, even suggesting his club had magnified this as they "really want Naby to play."
"Everyone was hoping and expecting a lot of Naby," he added.
"Unfortunately he didn't play the [Champions League] final [because of] injury, now he has the opportunity to play at the Africa Cup of Nations, you want to show [your ability].
"Also I got the feeling Liverpool really wants Naby to play. His colleague also plays in Egypt, Salah, and Mane with Senegal. So it was also a pressure on him.
"I had the feeling that he really wanted it, because he had been working very hard when he came back from Liverpool. There was also a [physio] from Liverpool to help him.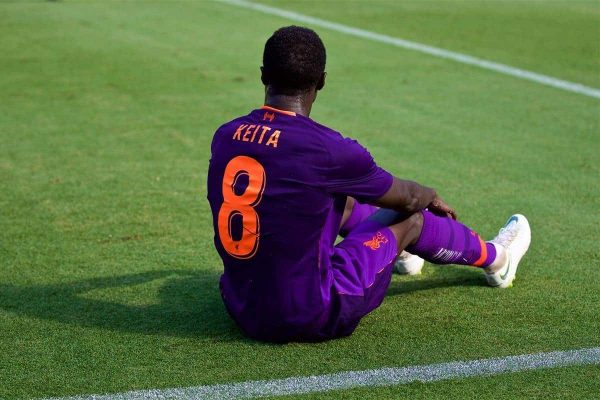 "He also been forcing himself very hard, but the injury is still in the head and if you feel something you can't give yourself 100 percent.
"That doesn't make sense to play, certainly not with high-intensity games. So now I think we have to wait and see the result."
Guinea have been drawn against Algeria in the last 16, which will be played on Sunday.