Liverpool boss Jurgen Klopp was happy with his team's performance at Tranmere and talked up Rhian Brewster's involvement for the coming season.
The Reds won 6-0 at Prenton Park on Thursday night, with Brewster notching twice in the first half in an impressive 45-minute outing.
He wasn't the only one to shine, with several youngsters catching the eye as two Reds lineups played 45 minutes apiece.
Klopp hailed a "brilliant" first performance of the summer, talking to the club website, noting that for the time spent on the training pitch so far it was a pretty slick display.
"The boys let the ball do the work pretty much, the ball was constantly busy rolling so the game was fluent. I liked it a lot; all the individual performances were good, tactical-wise altogether good, pressing good, counter-pressing.
"I saw all the things. [We were] only one week together and the kids came up to do so. I liked the game."
While the team aspect was of course the boss' priority, focus from the media fell on teenage striker Brewster, finally getting back to full fitness and—judging by this outing—ready to impact at first-team level.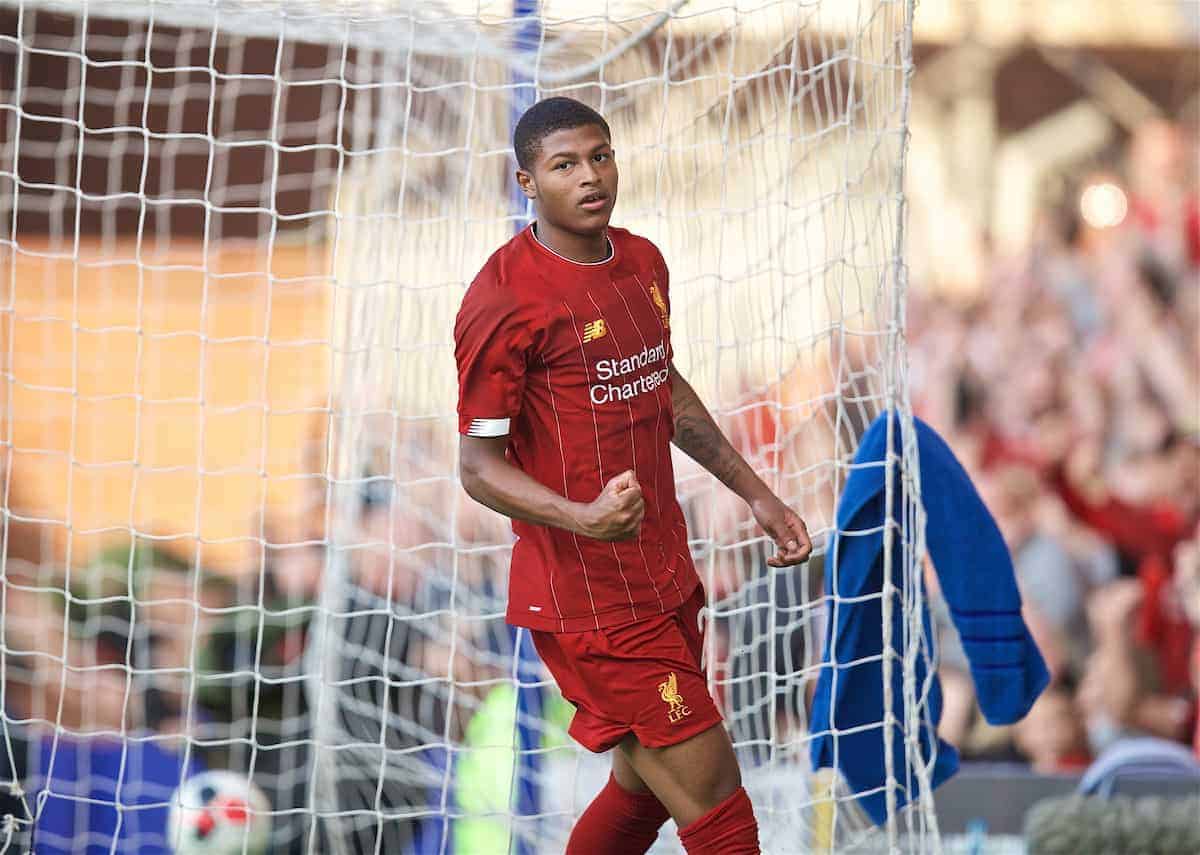 Klopp said the youngster will absolutely be in his thoughts for involvement, but that as usual the onus is on the player to prove his worth.
And while a striker by trade, Brewster will need to adapt to alternative demands to earn regular minutes on the pitch, just as the senior players and squad players do in Klopp's fluid system.
"100 per cent, but again it depends on him as well. Divock Origi stays, obviously, which is good news; Bobby Firmino is still there; Rhian Brewster is a top striker, a top talent, and I am really happy.

"I told him already, he has an important role this year – but how important? Again, it depends on him and we will see.

"He has to play different positions as well because the centre is OK, wing I think is possible, and then we will see how we can line up. There will be opportunities for him, I am really sure."
Predictably, with no senior players signed so far this summer, Klopp was also asked about future transfers.
He remained with the club line so far: don't expect a busy month ahead on the incoming front.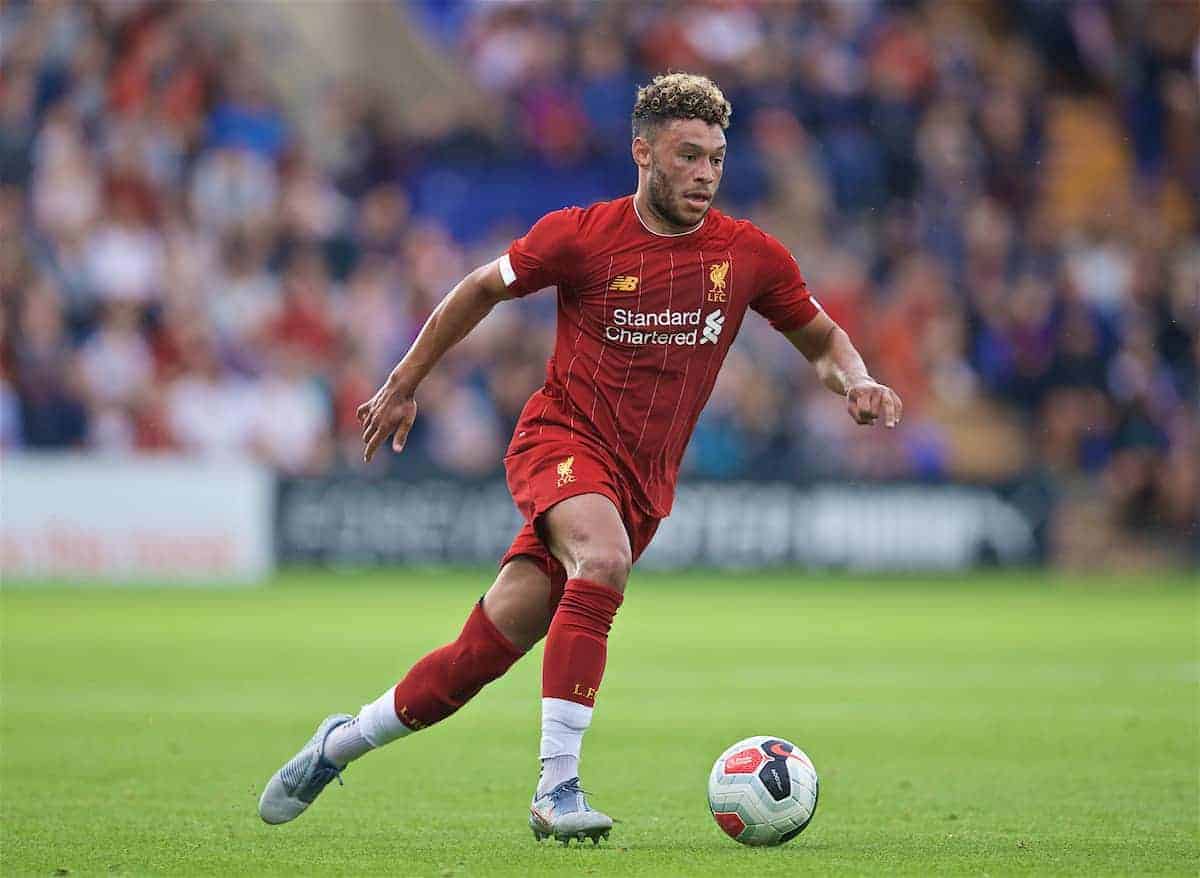 Instead, Klopp pointed to those who will contribute to the squad in 2019/20 who couldn't do so last year, whether by injury or natural progress from the youth ranks.
"We brought them in already, only you don't realise it. Rhian Brewster; Oxlade-Chamberlain didn't play last year; all the young boys today. They are all new players for us, that's all good.
"The transfer market is open until August 8. The whole of Europe had the idea to close the transfer window early and the only country that did it was then England, so we close it now three weeks before all the others.
"We will see what we do but I don't think it will be the biggest transfer window of all time."
Teenage defender Sepp van den Berg is the Reds' only signing thus far this summer—and it appears the Champions League winners will have a familiar-looking squad again this term.