Jurgen Klopp has credited the continuity of his squad and the subsequent shared experiences for Liverpool's success both domestically and in Europe.
Prior to the Reds' Champions League triumph in Madrid, the club experienced three consecutive final defeats under the tutelage of Klopp.
It ensured success always felt within reach for those in and around the club, while those on the outside looked on and maintained the notion that Liverpool were 'nearly men'.
Each of those defeats and the title challenge which preceded the success in Madrid, however, was a valuable lesson and served as a crucial ingredient for uniting the squad.
The signs of Liverpool's rise to the top and the promise of success saw a handful of players including Jordan Henderson, Sadio Mane, Mohamed Salah and Roberto Firmino commit their future to the club.
They were recently joined by Divock Origi, while Virgil van Dijk was reported to have expressed interest in penning a new deal.
And this form of commitment from each player is seen as good as a 'transfer' for Klopp as it signals the strength of his side to the outside world.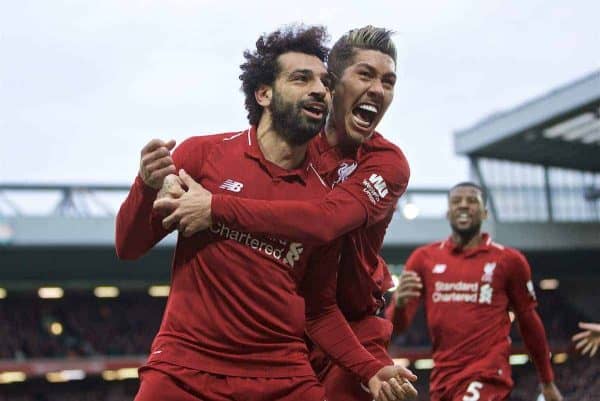 In an interview with ESPN's Melissa Reddy, Klopp expressed how keeping his team together allows for shared experiences, some of which taught his side that you need to "lose big" to "realise you are not a loser."
"They are our transfers. New contracts and keeping these boys here was a strong, strong signal for the outside world that it's a wonderful side," the boss said.
"I like the fact that these boys are really in a good football age, won this cup which is good. [We] don't speak about it anymore after America, not that I won't never speak about it, but only what we do in the moment.
"That helps of course because it increases your basis, we are here, good, but are you a winner and people are questioning you – and we are all influenced by the outside world.
"So when you don't win anything you cannot say 'I'm actually a winner, the only problem is it didn't work out yet', so that helps each person.
"On the other side to go through the darker moments together is very very important, you have to lose big to realise you are not a loser because it's only what people say about it, you just have to realise that it happened but you can still be a winner.
"All these things made us all stronger and I'm happy that I can keep these boys together that went through all these things.
"This group, I think apart from Alisson, Fabinho, Naby – the players we bought last summer – went through a very dark Champions League defeat to a very bright moment in Madrid.
"We lost against Madrid, we won in Madrid – it was meant to be."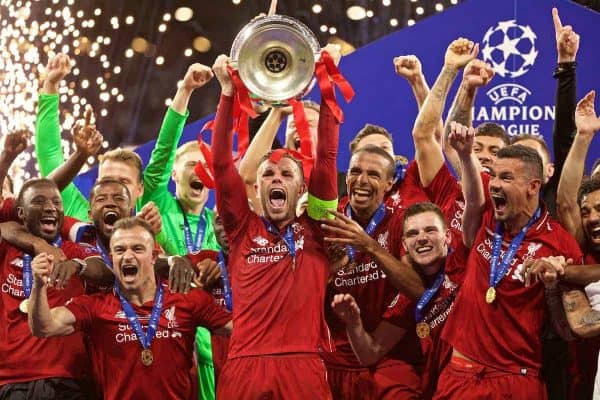 After years of heartbreak at the most crucial of moments, it certainly felt that way, Jurgen.
And with only 17-year-old Sepp van den Berg acquired in the transfer window to date, Klopp will be looking to bank on the continuity within his side to push his team forward in the 2019/20 season.
Only this time they will be able to harness both the hurt of defeat and the euphoria of success to compete across several fronts.