Lille president Gerard Lopez has confirmed "discussions" between Liverpool and winger Nicolas Pepe, though there appears no indication a move is imminent.
Pepe has been regularly linked with a summer move to Merseyside in the French press, though these have been vehemently denied in the local media.
ESPN's Melissa Reddy responded to claims of talks between Liverpool and Lille over a big-money deal towards the end of June, with the club's official stance being that these were "pure lies."
But in an interview with RMC Sport, Lopez has confirmed that Liverpool have been in talks with Pepe through his agent—however, not with Lille.
"I know there have been discussions with the player, not with us as a club," he explained.
"Liverpool have players in those positions, and I read that maybe there were players who [will] leave, or not.
"I am not particularly focused on Liverpool, but it is true that there have been discussions with agents."
Interestingly, Lopez added that the €80 million (£71.7m) valuation rumoured had been "a joke."
He continues that "not much has happened on the market yet," with Bayern Munich last making an approach during the winter, but Lille received two unnamed offers before the Africa Cup of Nations.
"We agreed to wait until the end of the [AFCON]," he continued, with Pepe of the belief that "being in a competition like this and having your mind on something else" is "complicated."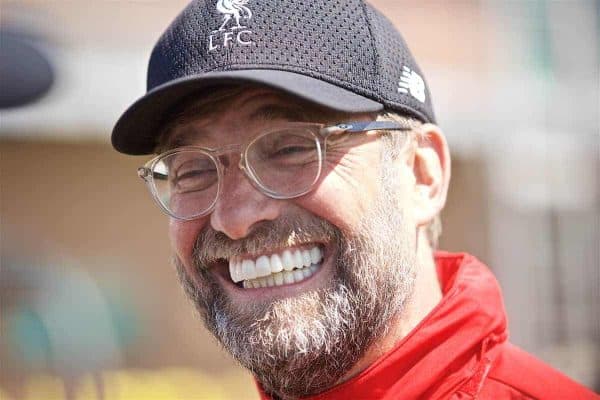 Whether Liverpool follow through on their talks with Pepe's agent with a bid this summer remains to be seen.
But if Lopez is to be believed—and he could well be using the media to, as Reddy notes, "escalate interest"—then one could well be imminent.
The suggestion that Pepe would arrive if any of the Reds' current forwards departs is a crucial caveat, however, and there is no chance any of Mohamed Salah, Sadio Mane or Roberto Firmino will leave.
However, this part reads as pure speculation from Lopez, and at this stage fans can only read into this that Liverpool are considering adding the Ivorian to Jurgen Klopp's ranks.
The Ivory Coast are set to play Mali in the last 16 of the AFCON on Monday evening.