We're barely into pre-season, but there's a subtle difference to note as we enter another season under Jurgen Klopp, another season of progression.
The summer schedule is always muddled and messy, more so than ever now with more international games, later international games, longer domestic campaigns.
Players come back staggered, youth prospects and loan hopefuls get game time, the early fixtures are glorified under-23s outings at times.
Partly, this is exciting. Fans like to see the next big thing emerge, like to see those who might push the seniors or break out in spectacular fashion in the months ahead. But also it can give a false sense of where the team is at times, until the latter games of pre-season.
While that won't change this summer, there is another notable aspect of the usual muddle of pre-season which is definitely altered, and which is another indication of the influence of the manager and the faith placed in him at the club.
Only the names have changed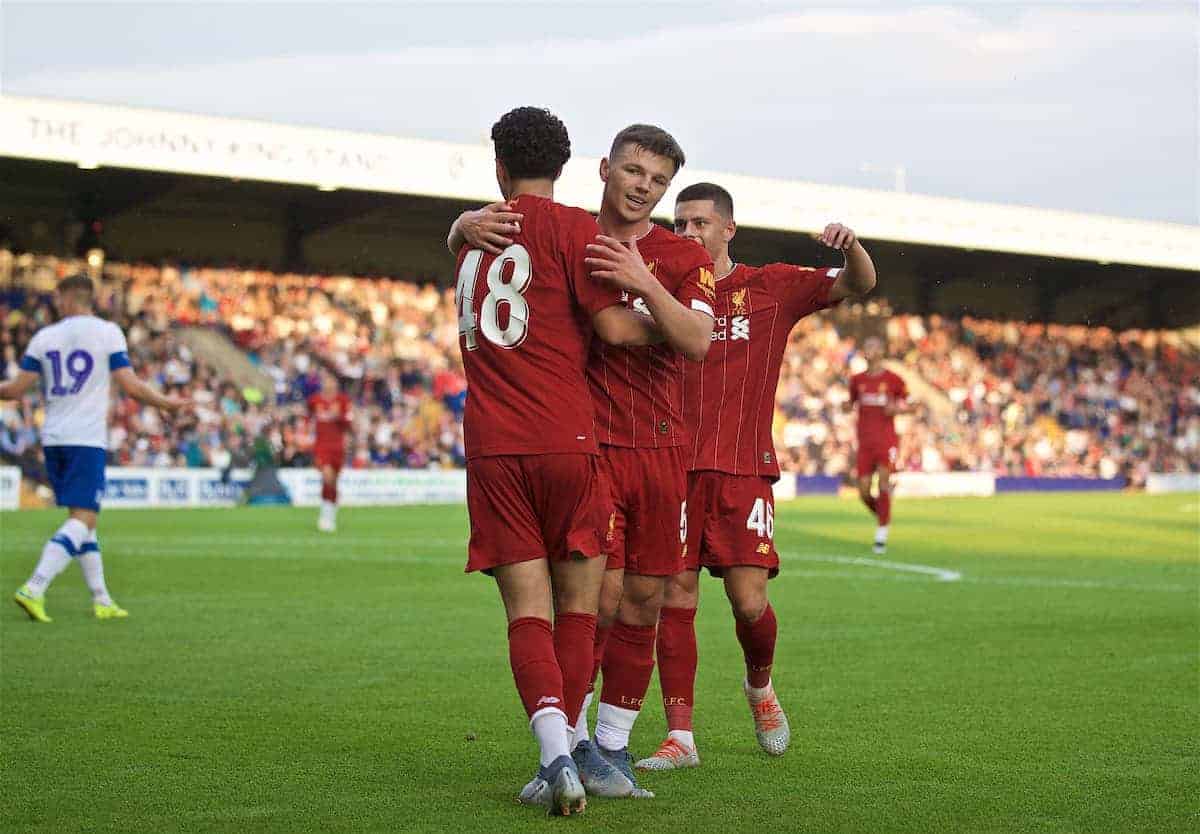 In previous years, all this has meant a whole lot of filling in from some players in unfamiliar positions and experimentation with formations out of necessity more than genuine interest for the future.
Pedro Chirivella at centre-back, Curtis Jones at right-back—just a year ago, that's what Reds fans tuning into the July fixtures were watching. Go back further and it's more of the same.
Then there were the two-man strike-partnerships, just to ensure Danny Ings or Dominic Solanke, well out of the first-choice picture in reality, saw sufficient game time.
Very early on this summer, it's a different case—and many seniors still aren't even involved.
Despite a full 10 teenagers on show and a host of other U23-eligible players being called up by the boss for the first game, the feel of the Reds was the same — and not just in terms of the on-paper formation.
Full-backs got forward at every opportunity and were the main thrust of build-up play into the final third.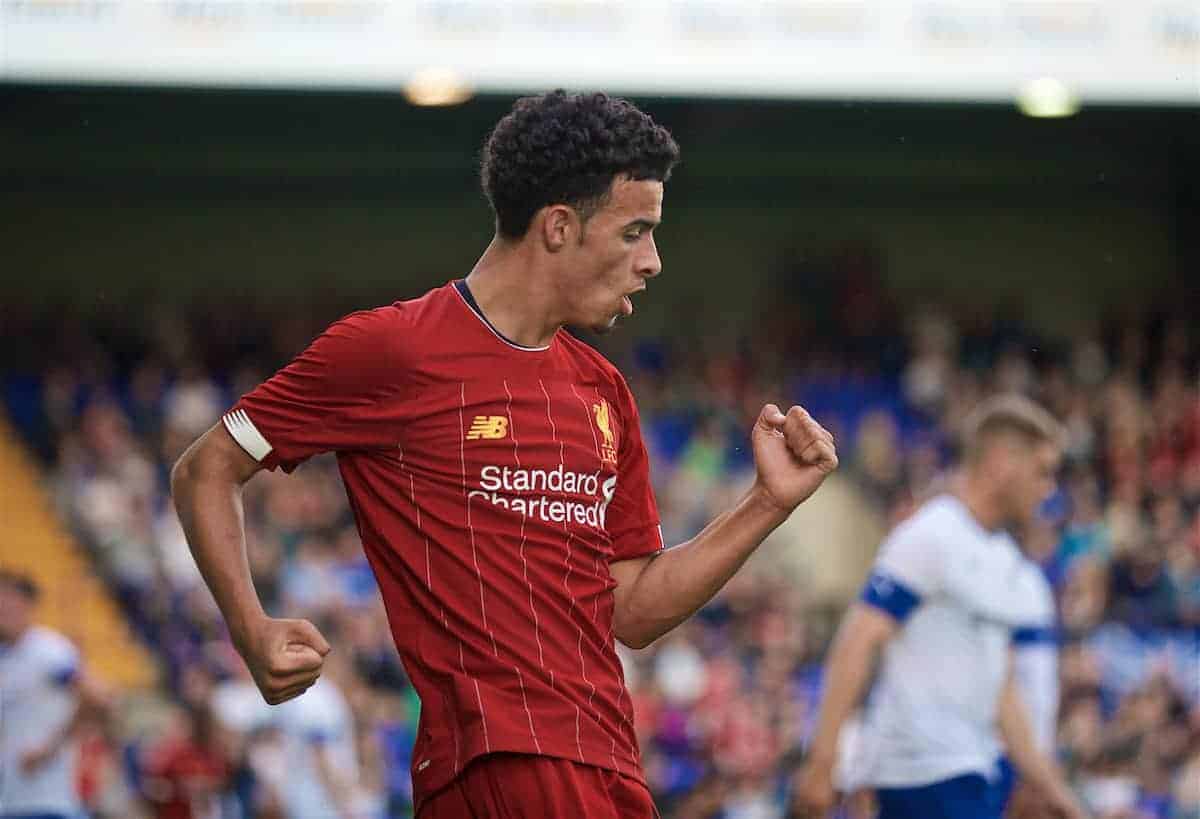 Two No. 8s looked to control the game as much as possible, but there was a certain amount of dovetailing in the centre of the park: sometimes a different player holding, sometimes a pair with one further up.
The wide forwards were just that: forwards. In the area, behind the defence, creating or getting shots away.
It didn't matter if it was a senior in search of fitness, a youngster trying to catch the eye or someone in between just back from loan; the way of playing was exactly the same as we saw last season, over and over, the movements were as familiar as putting on a favourite old pair of slippers.
The pace, experience and decision-making on show might have been different, but there's no mistaking the team. This was Liverpool in action, Jurgen Klopp's Liverpool.
Klopp effect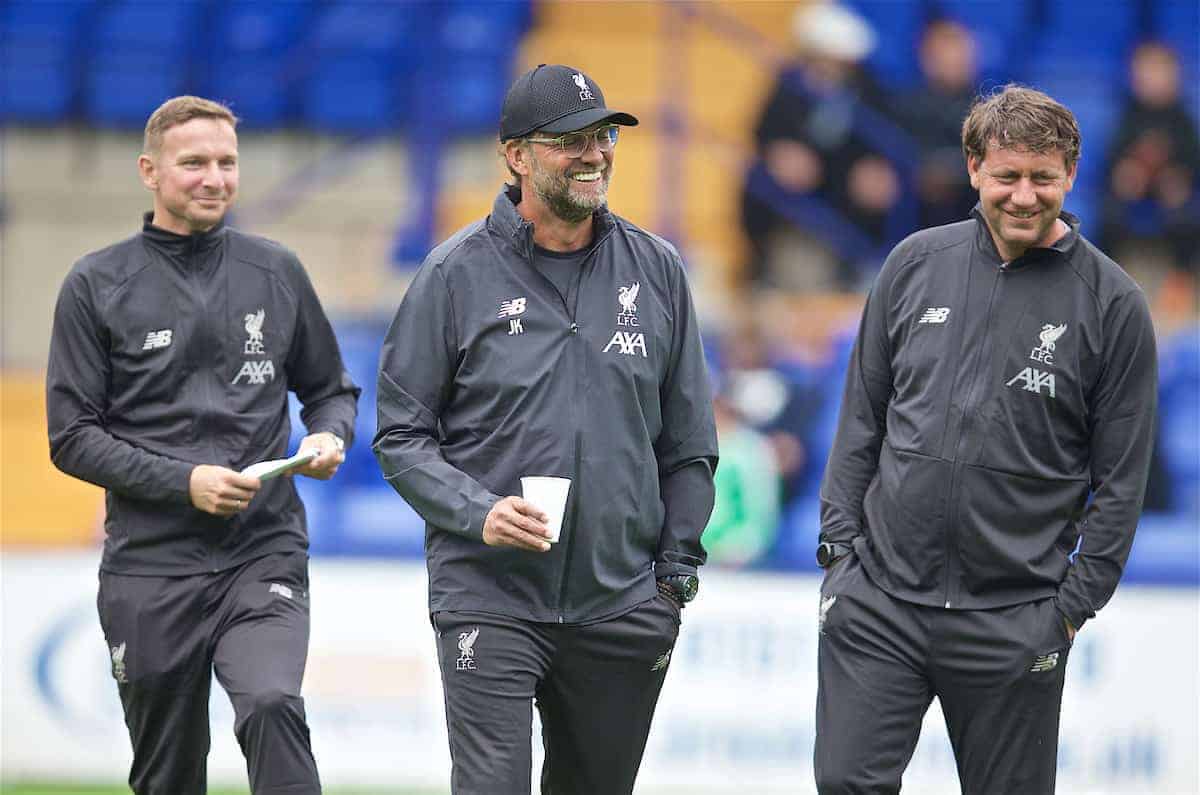 It's very much by design that this happens. Not all down to the boss, in terms of who and how, but certainly down to him in terms of his ability with the first team, his proven methods and his consistent improvements.
When the club sees that, sees a constant upward trajectory, its a lot easier to have the courage to say that the same should be done at different levels: playing style the same, personality types should be looked for, versatility should be incorporated.
Ki-Jana Hoever made his senior bow at centre-back, but there was more than a hint of Trent Alexander-Arnold about his performance against Tranmere from right-back. He's a genuinely dual-role player at this stage, as are so many others coming through and being brought in.
And this is because it's a trait Klopp values, Klopp nurtures. Gini Wijnaldum, Sadio Mane, Alex Oxlade-Chamberlain: throughout the team, there are players who can solve different problems, take different approaches. His words to Rhian Brewster suggest it might be similar for the youngster this year as he hopes to make the grade.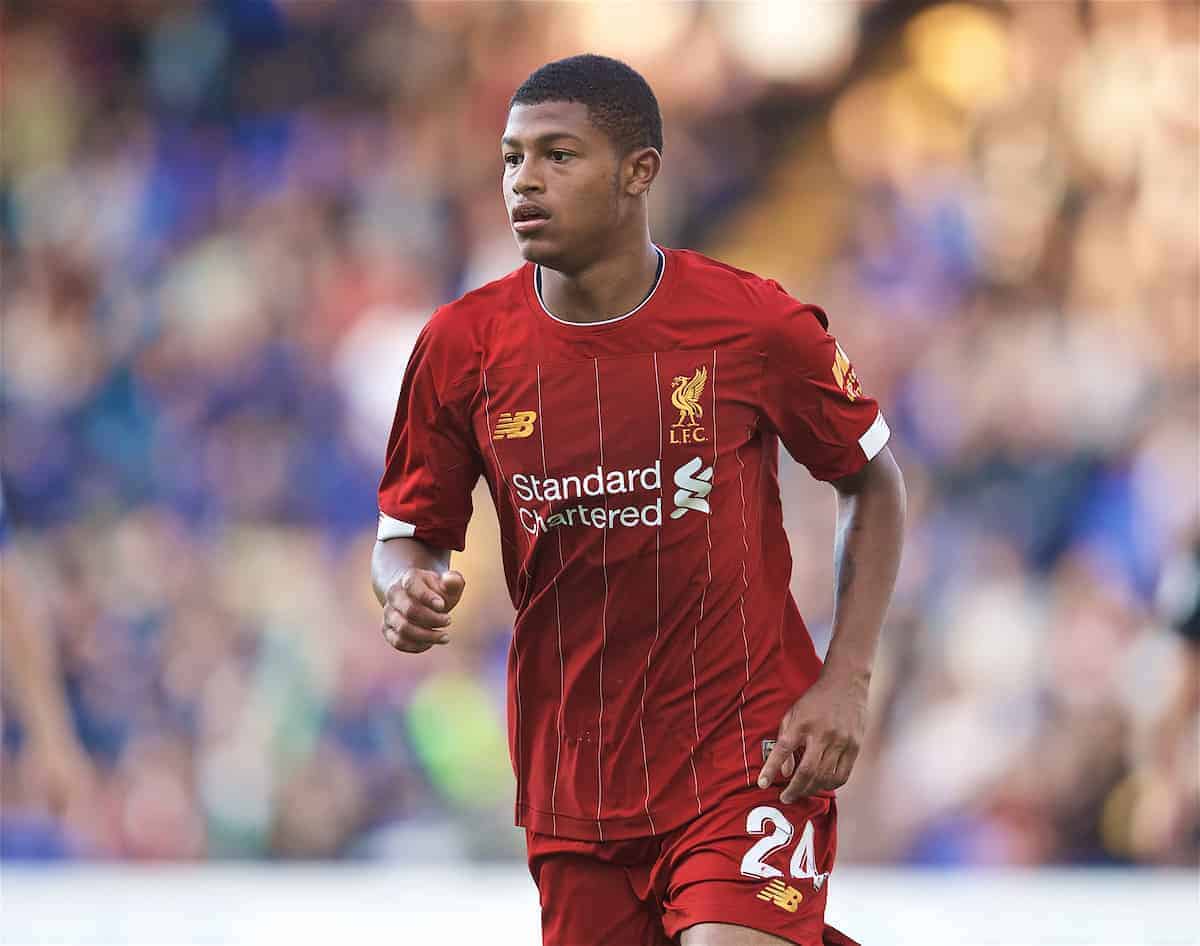 Naturally, there are specialists: the full-backs are key, Virgil van Dijk and a partner have to be elite centre-backs, Alisson is a very particular type of goalkeeper. But elsewhere, flexibility is key.
But even in those fixed-position players, a style is prevalent.
Yasser Larouci surged on and aggressively back-tracked the same way you'd expect Andy Robertson to. Ryan Kent had a narrow position, dribbled and shot when he might have done better to pass—a mirror-image to Mo Salah at times, some might say. Nat Phillips is thunderous in the challenge, but isn't a million miles from Joel Matip in his ball use, his unexpected comfort in possession.
If the first team has been built in Klopp's image, the understudies and future prospects have been moulded with an incredibly respectful similarity.
Activity and continuity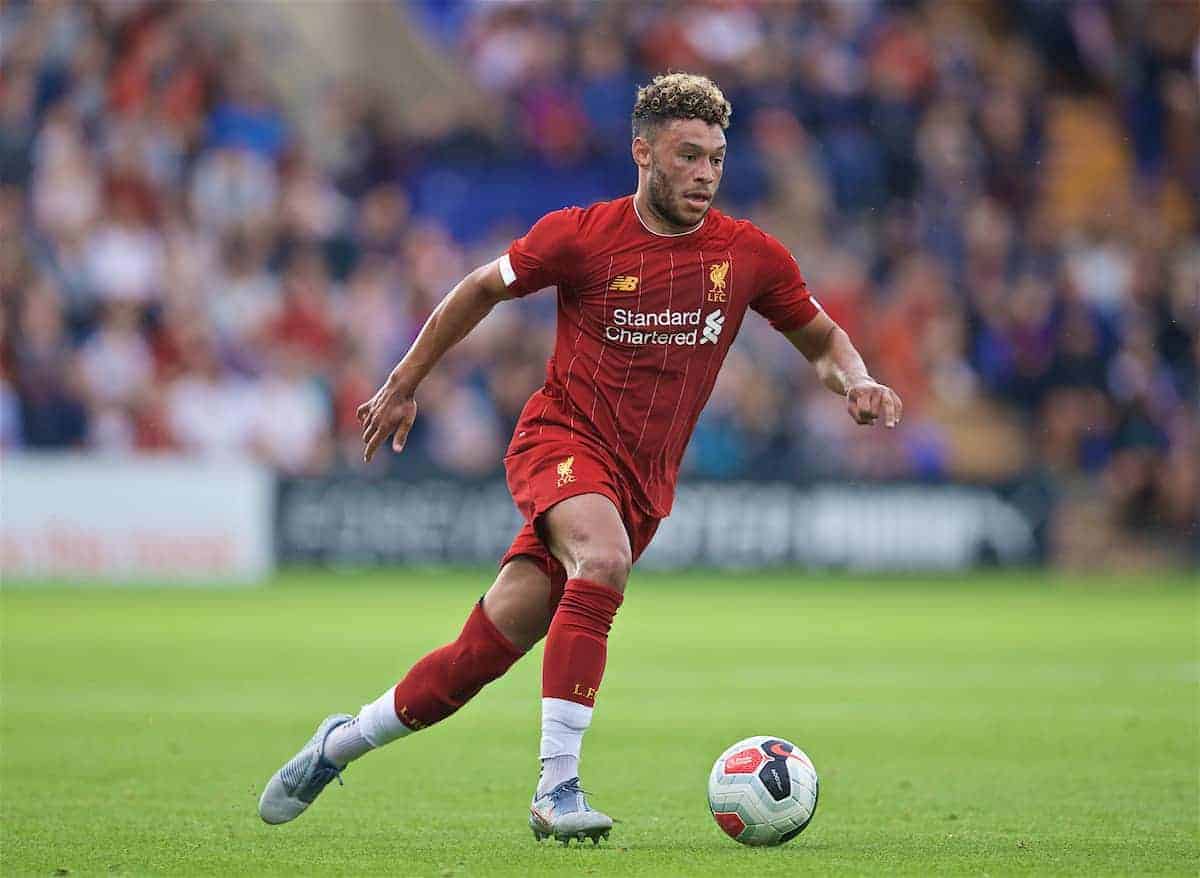 No major signings this summer, because we've already made them, says Klopp.
It makes sense, by and large. Those coming in are coming back to a job they've already done, or have trained for over years to perform this exact role.
There's absolutely a question to answer over depth in the attacking line, certainly without the overall quality level dropping significantly, but elsewhere it's hard to not see Klopp's point, if emotion over new faces is taken out of the equation.
The point is, the boss could head out on a three-year sojourn to the North Pole if he so chose, with strict instructions that the team play on in the same way without him, and it could be done: continuity has been arranged, stylistically and tactically at least.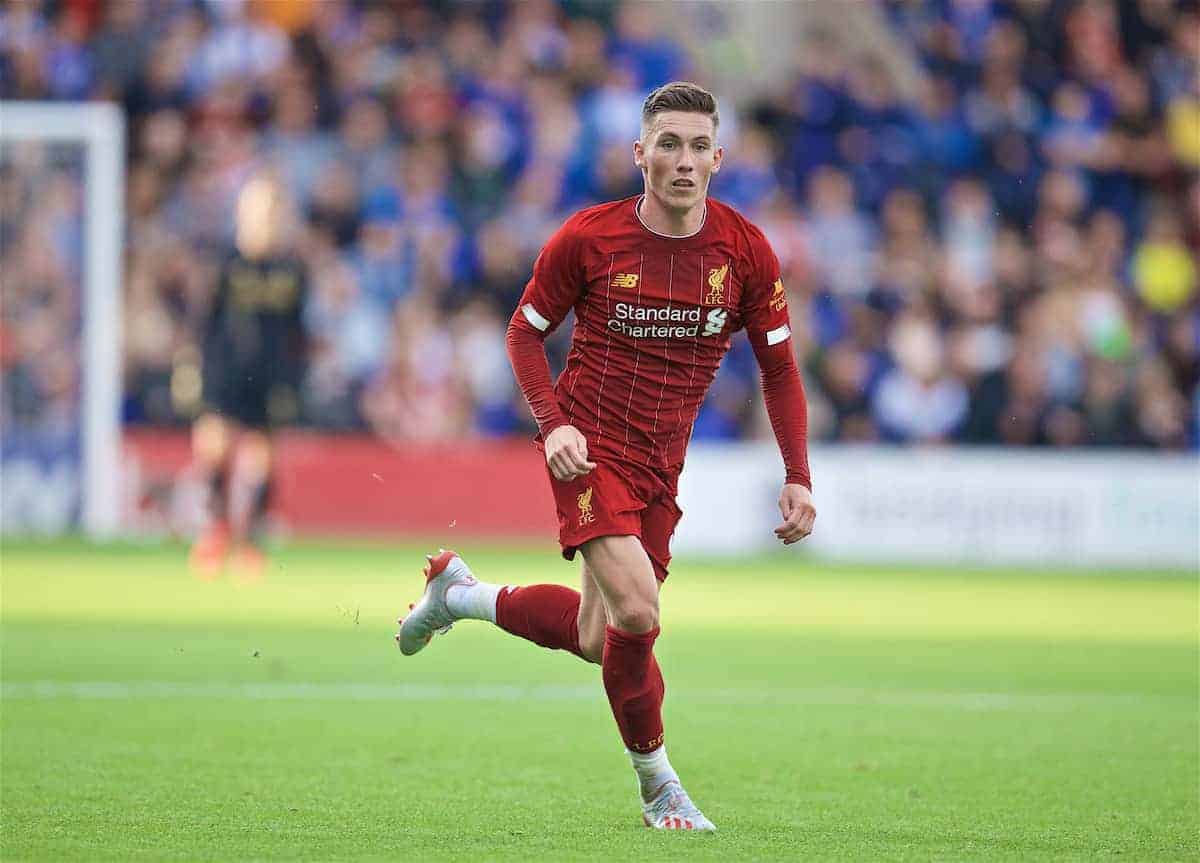 Quality levels is an ongoing debate, and the likes of Harry Wilson, Adam Lewis and Ben Woodburn won't be able to adequately answer that question line until given the chance to do so—then we'll see, definitively.
Obviously, transfers will be required going forward. They always are. But it might be that Klopp has reached a point where he's got the team he wants, now and next year, unless or until someone extremely specific becomes available.
In the meantime, there's absolutely no need to fear a fundamental shift in Liverpool's approach or playing style, which is what caused the last title challenge to fall away spectacularly in the rear-view mirror the following season.
Same again, Reds, and a little bit more.