Simon Mignolet has penned a farewell message to Liverpool fans after six years at Anfield, as manager Jurgen Klopp pays tribute to the now ex-Red.
The Belgian stopper has left for Club Brugge, bringing to an end his time on Merseyside.
While not a regular by the time of his departure, he played over 200 times for the Reds and saw off more than one challenge for his shirt, until Alisson's arrival a year ago.
Mignolet has profusely thanked the fans at Liverpool and labels the current squad as the best he has ever worked with.
He also took the time to thank all the coaches and managers and reiterated the thoughts of several players: that Madrid, at the end of last season, was an occasion he'll never forget.
Mignolet also pointed to the fact he did everything possible while at the club, something which he was praised for last season.
"I have no regrets – I've given my all, and I've always done my best to wear the shirt with pride, and to represent the club with dignity and professionalism."
That professionalism has been hailed by Klopp, with the boss saying Mignolet is right up there with the best he has worked with in those terms.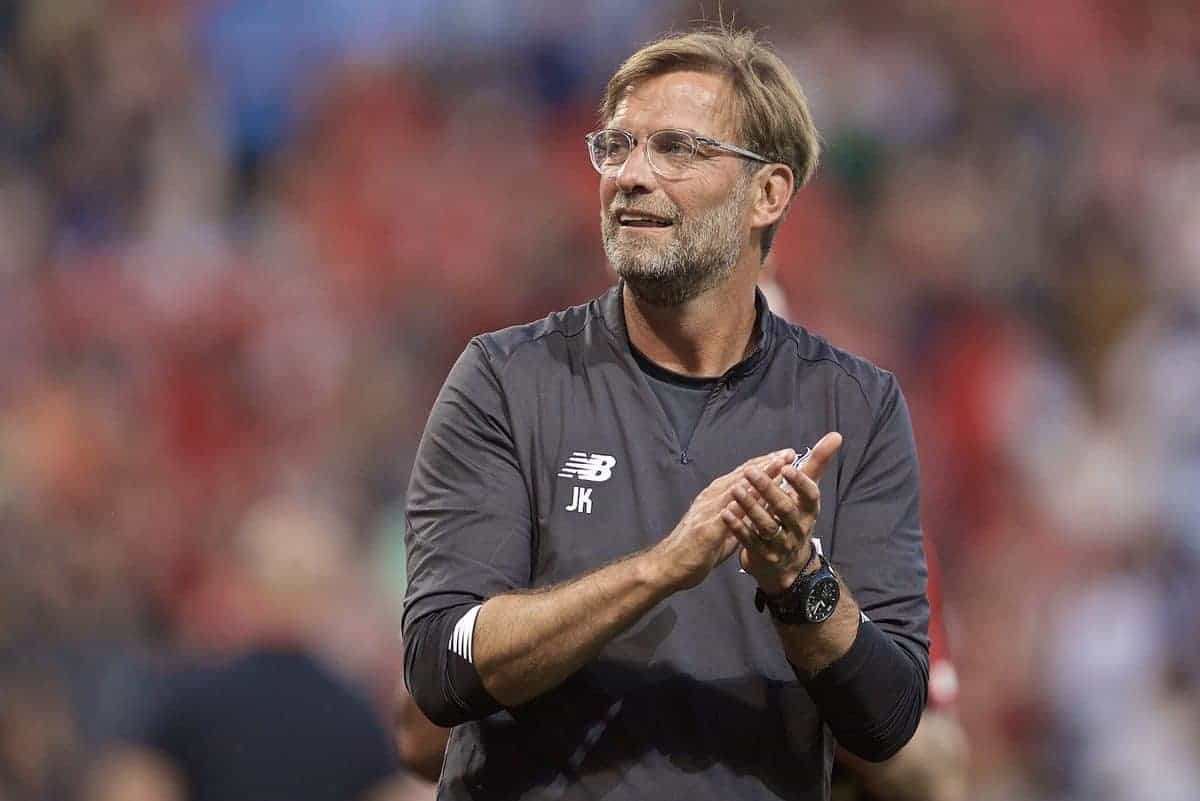 "If you were to ask me to write a list of the most standout professionals I've worked with in the game – in a career of well over 30 years – Simon Mignolet would be competing for the number one spot.
"The respect he commands in our dressing room is unrivalled. An outstanding athlete, an outstanding person, and an international-class 'keeper."
Klopp compared the situation to when Lucas departed Anfield, in that the player had given much to the club and it was time to acknowledge they deserve to play regularly elsewhere.
"The service he has given this club during his time here means I cannot ignore an opportunity for him that will impact so positively on his future. I think what he has done for LFC means he earns the right to do something that helps him in this moment.

"Brugge are so lucky to have him. The shape he is in – the quality he has – he could play 10 years for this team if both want that.

"I will always be grateful for everything Simon has done for me and the staff while we have been here and I know his teammates will miss him also.

"But we say farewell and good luck with a host of happy memories and we tell him the best seats in the house are available to him and his family whenever they want to come back to Anfield in the future."
Mignolet leaves with a Champions League medal, 204 appearances for the Reds and having been the standard-bearer for what those on the fringes of the team must seek to offer the club, as they aim for ever-higher successes where the entire squad contributes.