Trent Alexander-Arnold is only 20, but he's one of the senior members of the squad and a role model for the next batch of young hopefuls at Liverpool.
Barely out of his teens and he's an England international, has been to two European Cup finals and is a fan favourite on the Kop.
He's also an interesting bridge between Academy and first-team scene at a time when the ties between the two have never been closer at Liverpool, with the move to a single training complex that the two share lying ahead in the coming months.
The rest of the first team accept him as one of their own, and a key member of the team at that, while the U23s and U18s look up to him as an example of how they can make it too, with pre-season a chance to get up close and watch the regulars in action.
Speaking to the club website, Alexander-Arnold acknowledges he's one to watch for the youngsters at the Reds and hopes they see him as approachable with any questions they have, and notes where the key differences lie between seniors and youths.
"Mainly you see how they get nervous before games and that they worry a little bit too much about their performance and wanting to impress," he said.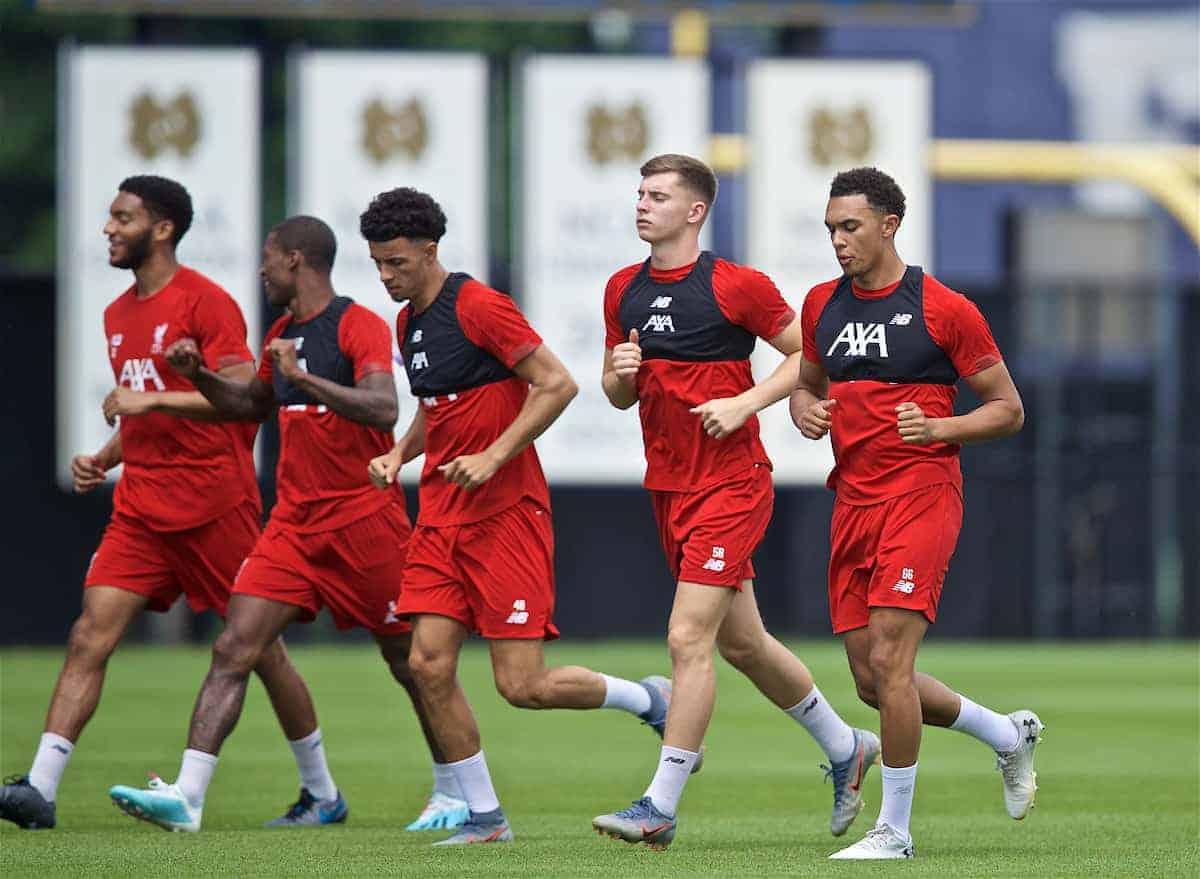 "It's about getting those minutes in and understanding adult football, which not many of them are used to and haven't really been given that opportunity yet. [It's about] trying to learn, adjust and adapt and get better as players to be able to be playing it week in, week out."
While they might be looking up to him and trying to learn their place, it's also interesting to note that Trent himself sees it as a nice change having them around.
The nature of professional football means he's had to grow up fast, leaving behind his own age group in both ability and behaviour.
"It is refreshing to have the young lads around.

"When we're travelling throughout the season, I'm normally the youngest lad – the other youngest is maybe Robbo and people who are like 24 or 25 – so I am always around [players] that are a bit older than me, so it's refreshing to have young lads in and around, to be able to be a bit silly around them, take a little bit of weight off and not think about what I am saying and stuff like that a little bit too much.

"It's been good on both counts for me and the young lads to be around each other."
But first and foremost, pre-season is about getting used to the environment and showing the fitness is there for the season ahead.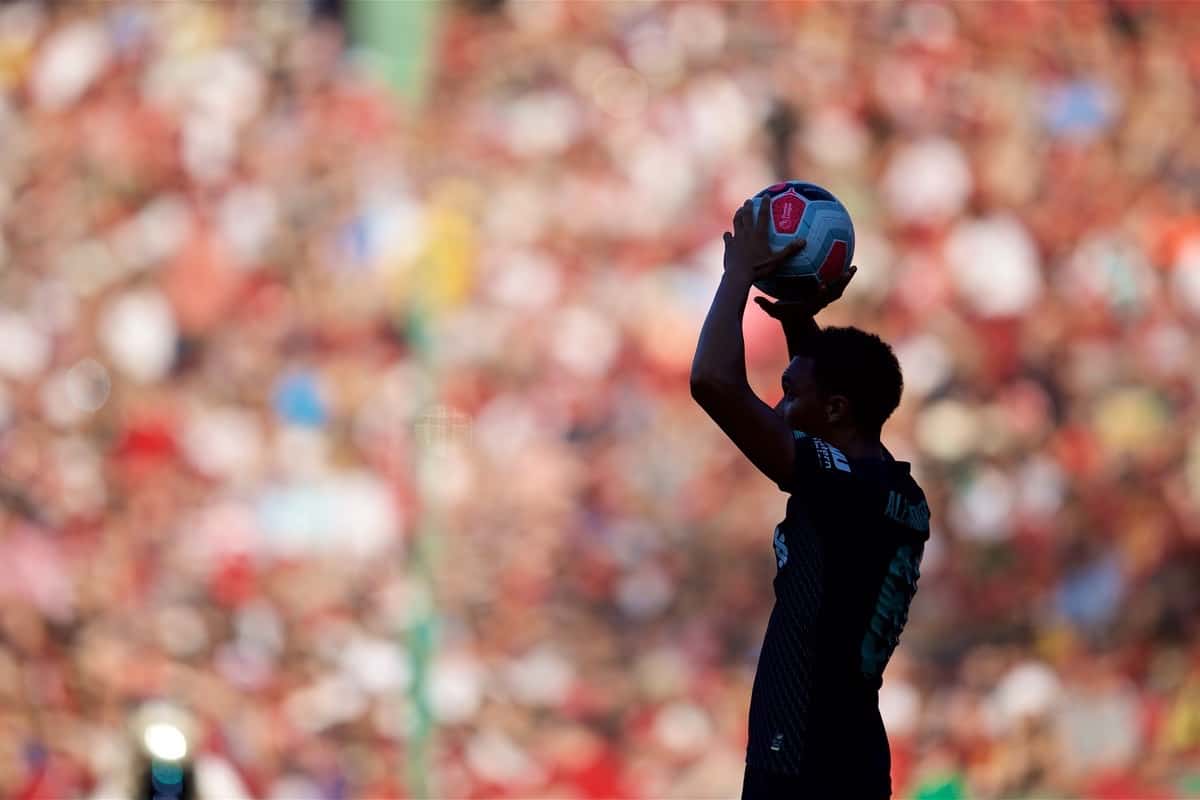 Trent notes that this preparation for the campaign is something which can surprise and come at a significant cost to managing a young player's own body.
But it's all part of the 'trial' aspect of the summer, which Jurgen Klopp utilises to make his decisions going forward.
"A lot of them have probably been surprised by how intense it has been and how much recovery actually means, the food you have to put into your body, the ice baths between double sessions and stuff like that.
"They're probably not really used to it in youth football – I remember I wasn't used to it, but you've just got to try to adapt as soon as possible and try to keep up with them."
That's all in the past, now: pre-season is over and the real action lies ahead. First up is the Community Shield and a chance for a trophy, however minor it is.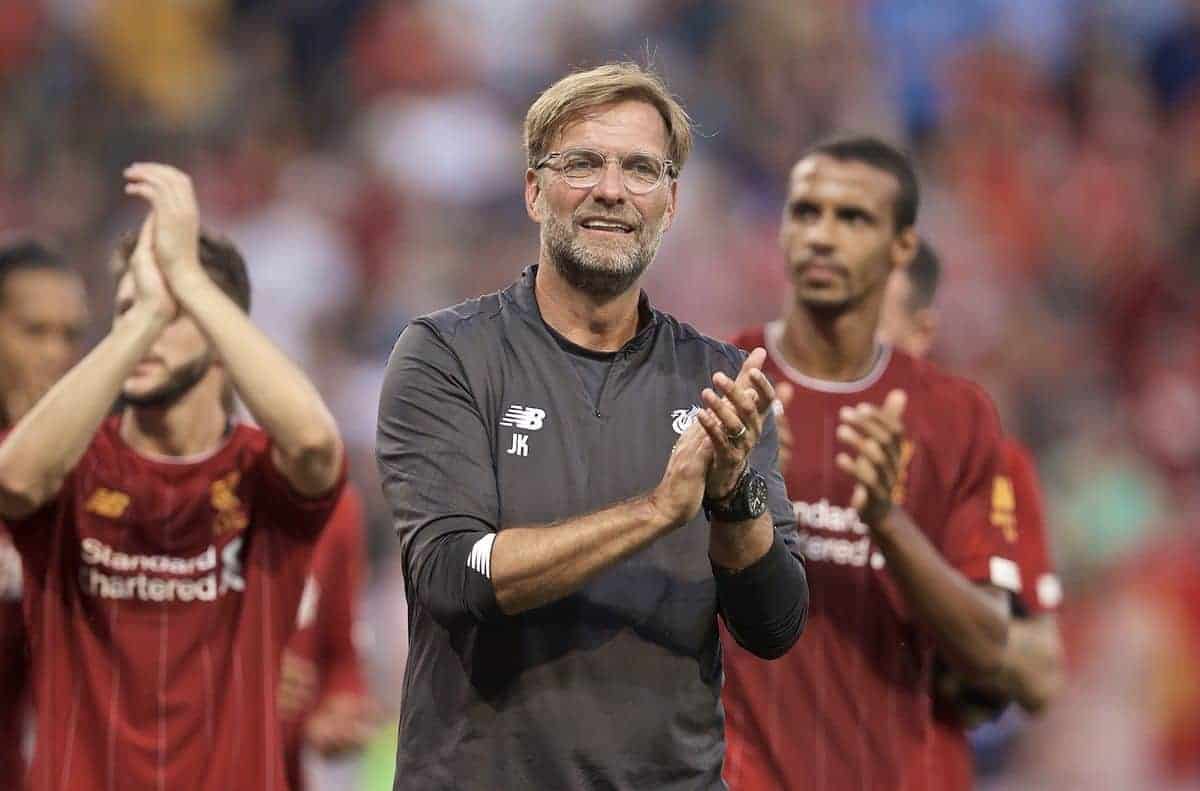 A win over Lyon puts the team on a positive approach and the right-back feels the Reds are almost ready to go—and the only objective, as it will be all season long, is to win.
"We showed signs we are getting back to the way it was last season. It was positive, it was good to get the result and the performance matched it.
"The players coming back, the young players, getting everyone out and getting the minutes they need was good as well.
"We're obviously looking to win the game; it's a game against City and one that might set off the start of the season. Effectively our season starts on Sunday and we've got a massive game against one of the best teams in the world.
"We've shown around the team with our countries and also as a team, we're getting close to winning things and we are winning things. It's important to have that mentality and to keep building on it. I think the club is in a really good place for that."