The media assessed Liverpool's "psychological dominance" and Roberto Firmino's display as key to the 3-1 comeback win against Newcastle.
The Reds produced a great comeback to cruise to a club-record 14th straight league victory and maintain the perfect start.
A stunner from Jetro Willems put Newcastle ahead, but a brace from Sadio Mane transformed the game before Mohamed Salah wrapped up victory in the second half.
It was a great three points in what was a tricky game after international disruption, and Jurgen Klopp will be particularly delighted by the response to falling behind and the composure of the performance.
Here's how the media assessed another victorious afternoon at Anfield.
The media assessed Liverpool's "ruthless" mentality as key to the comeback…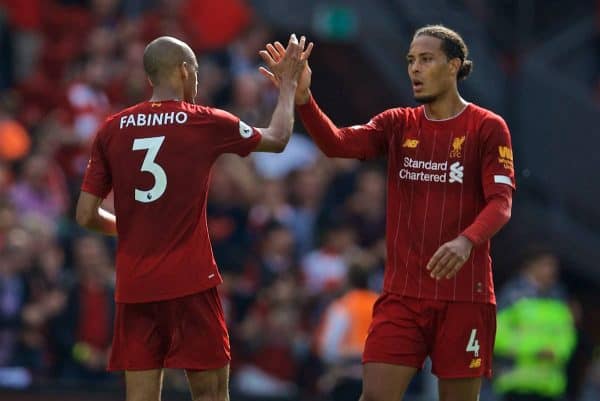 The Mirror's David Maddock attributed the win to Liverpool's "psychological dominance" and explained how the Reds are winning games through being "ruthlessly intimidating":
If Liverpool are to challenge Manchester City, and are to remove their grasp on a trophy which seems almost a permanent fixture in the Ethiad trophy room, then they will need to rival their psychological dominance.

[…]

Klopp's side are fast approaching that level too, their belief, their knowledge they really are a great team so evident…it is becoming ruthlessly intimidating. And that could deliver the greatest glow of all.
Standard Sport's David Lynch explained how this mentality is making the Reds so difficult to beat as Klopp's side are showing they can overcome any situation to find victory:
What's more, given the range of tests they have passed since, including today's game, it's becoming harder and harder to imagine exactly how anybody is going to manage to eventually inflict defeat upon them.
The Independent's Harry Latham-Coyle thinks Liverpool are better at retaining composure under pressure than Man City and thinks this could be a crucial advantage as the season develops:
Jurgen Klopp's side seem to have such calm throughout games, even after going behind.

[…]

If you are to criticise Pep Guardiola's remarkable Manchester City side, it is that they sometimes look to have a desperation to them in adverse situations, and the panic that can sometimes ensue is often more curse than blessing. Klopp's side seem to avoid those moments […] and that lack of panic could be crucial.
ESPN's James Capps praised the Reds for retaining such composure after falling behind:
Despite going behind early on, there was no air of panic about Liverpool, and their patience was rewarded with two quick goals to seize control of the game.
The Telegraph's Jim White thought the manner of the win was the most impressive aspect, assessing that the Reds "brushed Newcastle aside with an ease that at times bordered on contempt":
But what was more significant than the number of victories was the manner of this one.

Brushing Newcastle aside with an ease that at times bordered on contempt, this was the kind of win that must send a gathering shudder down the spine of the division.
The watching journalists were in awe of Firmino's game-changing performance…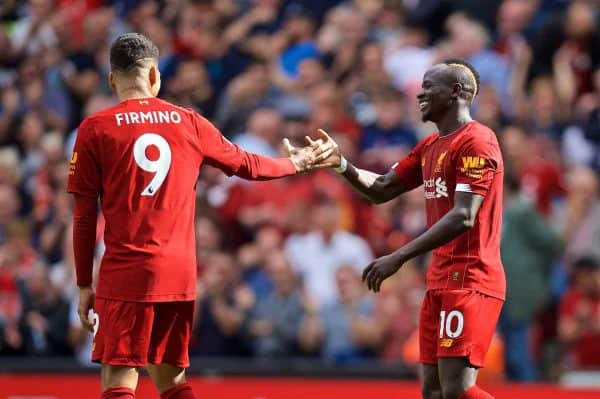 For the Independent, Richard Jolly felt it was once again proved just how much better Liverpool are with Firmino in the team – and Mane on the left:
Jurgen Klopp had planned to rest him – forthcoming matches against Napoli and Chelsea likely to require more huge efforts from a relentless runner – but Liverpool looked far better when Origi departed and Firmino assumed his usual role between Salah and Mane and, in the interests of fairness, set up a goal for each.
Neil Jones, writing for Goal.com, is in no doubt that Firmino is currently "playing the best football of his Reds career":
Mind you, he [Mane] has competition, Firmino is perhaps playing the best football of his Reds career, emerging from the bench in the first half to deliver a majestic display, lit up by the most wonderful of assists for Salah to clinch the points.
Maddock labelled Firmino "the most important player in the Premier League" and felt the No.9's performance proved it:
Firmino, who really is a ghost in his elusive movement which offers echoes of Dalglish and Beardsley, was integral to that when he came on, perhaps the most important player in this side and possibly in the Premier League right now.
ESPN's Melissa Reddy nicely broke down just why Firmino is so important in his unique role:
Firmino finished the game with two assists, four key passes and countless magic moments that left the home fans swooning, but his greatest gifts are unquantifiable.

He is selfless and possesses the attributes of a midfielder, the flair of a traditional playmaker and revels in his role — to borrow Klopp's description — as Liverpool's "first defender."
Reporters discussed various other positives and negatives from the game…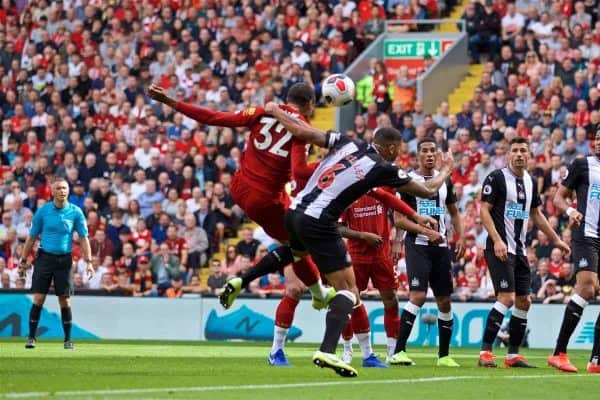 Lynch found one minor negative with another unsettled defensive performance, and bemoaned the "passiveness" on display in Newcastle's opener:
That's just one clean sheet from the opening seven games of the new campaign – a return that will be a concern for Klopp. While brilliantly taken, Willems' opening goal owed much to the hosts' passiveness once the ball reached their final third.

And, even if the Reds got away with it here, they can't always hope to do that against Premier League opposition. This defence needs to tighten up, and fast.
The Guardian's Andy Hunter thought Jordan Henderson's absence was felt in Liverpool's slow start as much as that of Firmino's:
The accuracy of Firmino and Jordan Henderson, both rested ahead of Tuesday's Champions League tie at Napoli, was missed.
Lynch was heavily critical over the lax use of VAR for some big moments, bemoaning how the Reds did not get a penalty when Joel Matip was pulled down by Jamaal Lascelles:
Jamaal Lascelles could not have been less subtle in dragging Joel Matip to the ground as the Reds man attempted to head the ball inside the area, and yet, no intervention was deemed necessary.

If VAR has not been introduced for situations like that, then we might as well do away with it.
Back to the positives, Latham-Coyle lauded Mane's display and feels the Senegalese is fast becoming Liverpool's most consistent attacker:
It is easy to forget that Mane may only just be coming into his prime.

[…]

Mane is becoming the most consistent of Liverpool's front three, ever a threat as a runner, passer or scorer. He is timing his movements expertly; few players in the division recognise space more effectively, or appreciate how to exploit it.
And Jones thought Alex Oxlade-Chamberlain showed signs of rediscovering the form and facets of play that will make him such an asset when he finds full fitness:
But for every misplaced pass or heavy touch – and there were a few, including one in the build-up to the second goal – there was something to remind Liverpool fans what they had missed without him, a burst between a couple of opponents into space or a bit of imagination in possession.

He doesn't always do the right thing, but he does things that Klopp's other midfielders don't. And the sharper he gets, the more he will do of them, for sure.