Liverpool have made a great start to the season domestically, but the time for changes to the lineup has come with the League Cup third round at MK Dons.
So far there has been a regular group of around 14 who have started and played the biggest part in the Premier League and Champions League, with Jurgen Klopp opting to keep a settled side for the most part.
That's great for early season results, but we all know the manager will need to turn to the squad sooner or later, so they need game time at Stadium MK.
MK Dons will present a reasonable test but one that Liverpool should win even with a full 11 changes, which is entirely possible.
Assuming Naby Keita will only make the bench if he's fit enough to be included, we've taken a look at who else we'd like to see involved.
There's a mix of established seniors and youthful hopefuls, but all should be good enough to beat the third-tier side, who sit 15th in League One after a weekend defeat at home to Southend.
Caoimhin Kelleher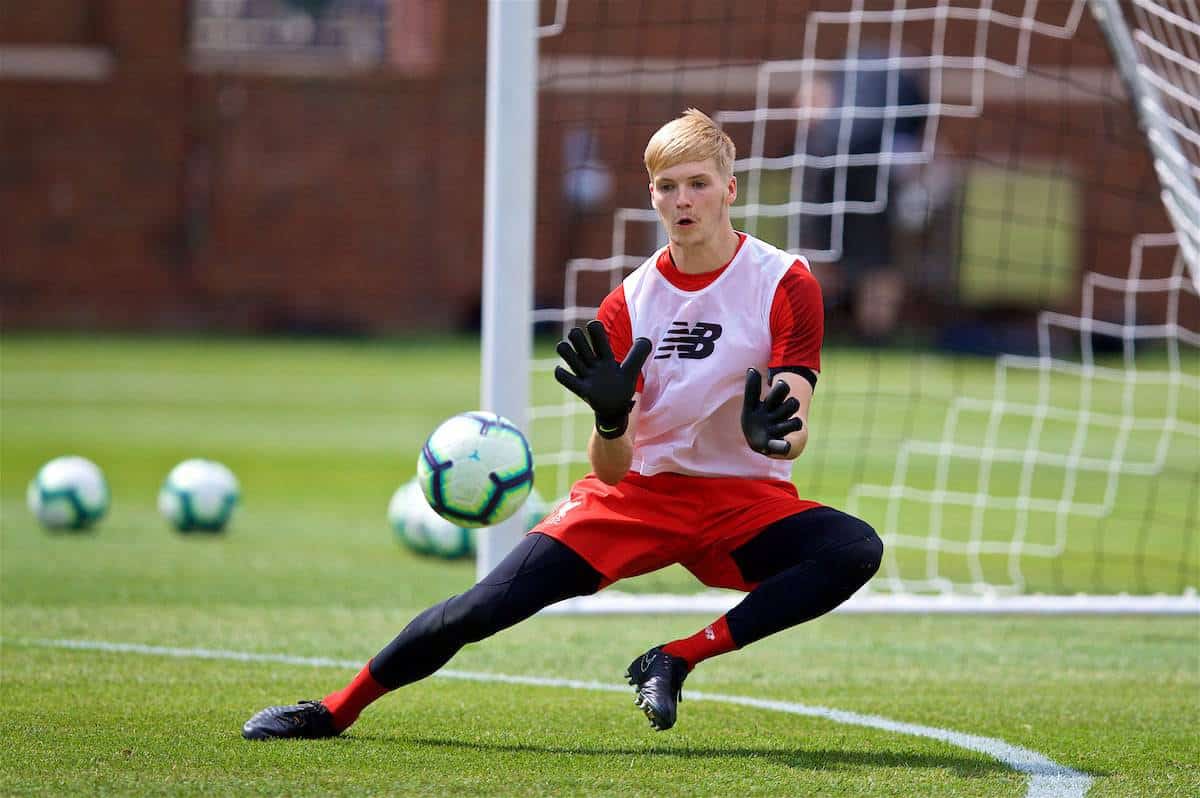 Liverpool's 20-year-old third-choice goalkeeper has been on the bench six times this season, but with Alisson edging closer to full fitness he's unlikely to have too many more chances to act as cover.
We didn't get to see him in action over summer due to injury, but he has impressed with the Republic of Ireland under-21s in internationals.
A debut, a sight of what he's capable of and a reward for his progress and talent should be afforded here, giving him a first taste of senior action to go alongside Kamil Grabara's growing catalogue of experience.
Joe Gomez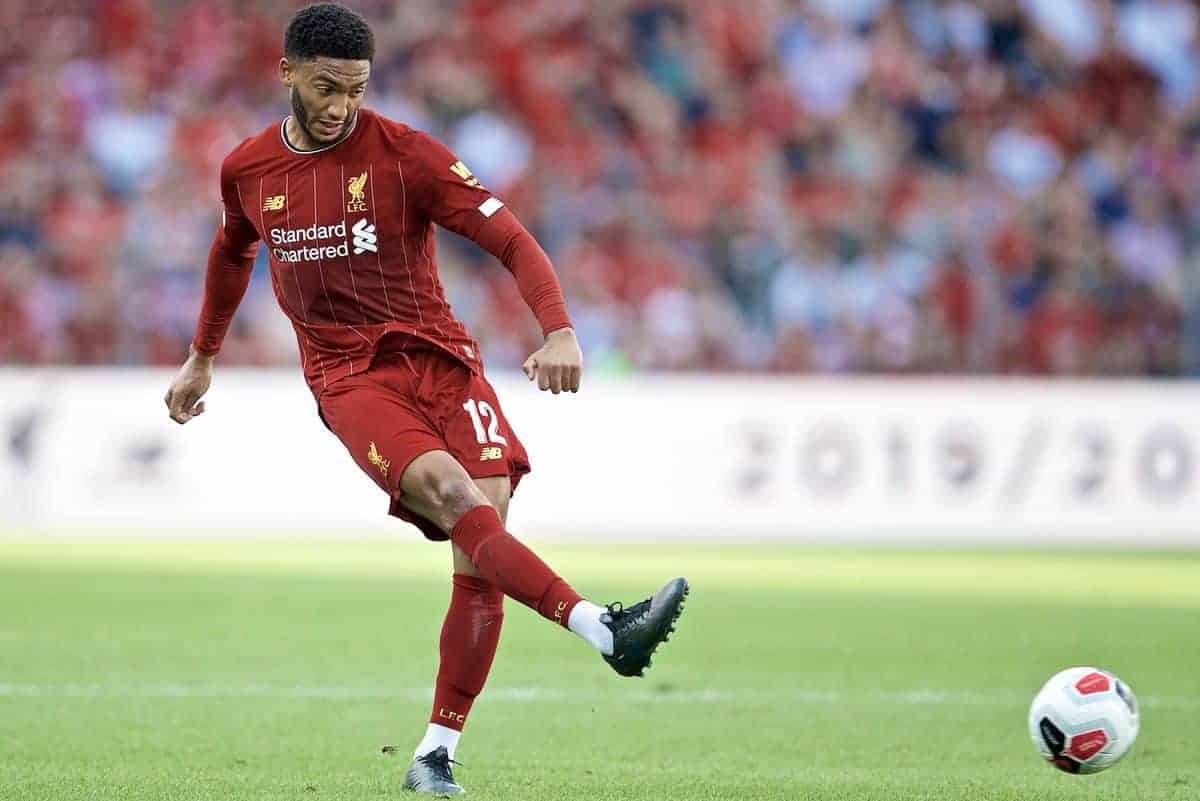 Gomez started this season in the team, but quickly lost out to the in-form Joel Matip.
Naturally, Klopp will require a third centre-back many times as the season goes on, so here's a natural chance to see Gomez back in the fold.
The competition between him and Matip is fascinating to watch as they push each other on, and reliability and consistency are of paramount importance.
Every game is a chance to stake a claim.
Depending on who else is involved, particularly in midfield, Gomez could even be handed the captain's armband for this game.
Yasser Larouci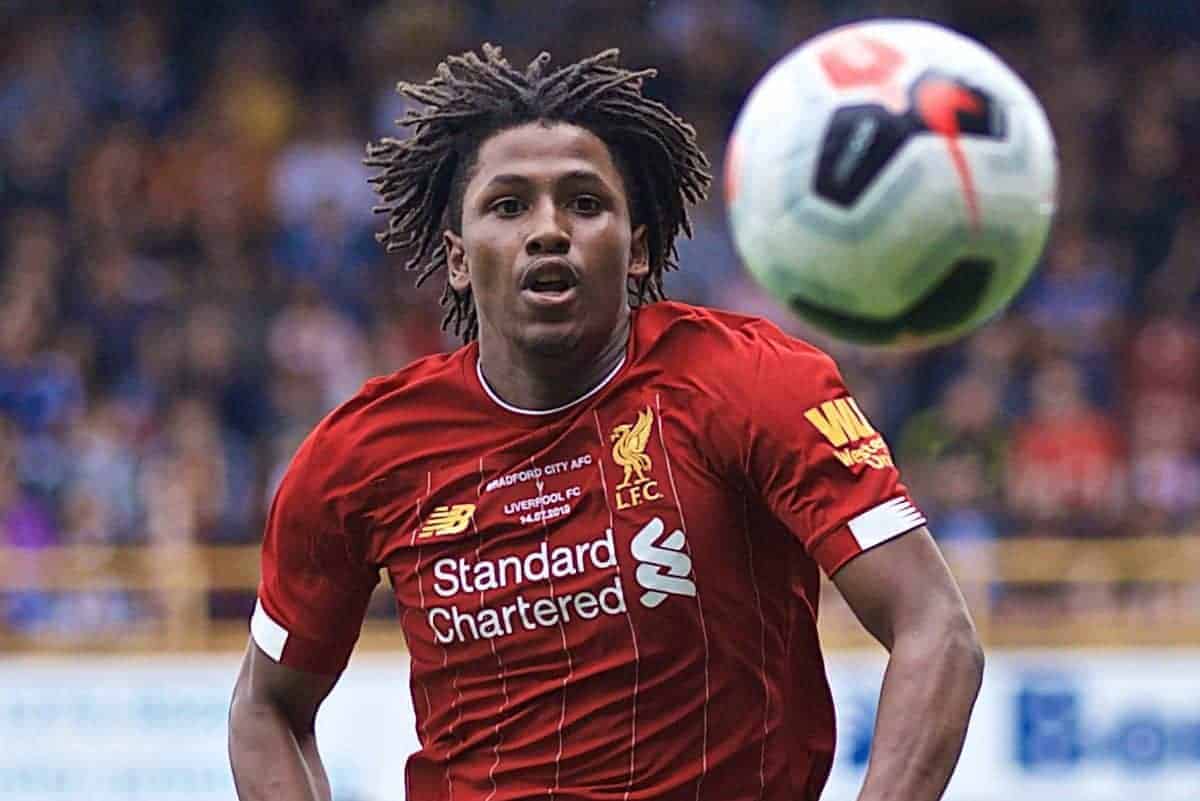 No surprises here: the suggestion is that both full-backs be changed.
They are so vital to Liverpool's best performances that they must be protected, in light of having no natural, senior options to replace them with.
On the left, Yasser Larouci shone in pre-season and might be rewarded with a senior debut as a result.
He played in the UEFA Youth League last week and has been a regular with the under-23s, while playing against this standard should be no issue, as he showed in pre-season.
Larouci did, however, pick up a knock in the under-19s' 1-1 draw at Napoli and missed the U23s' draw with Leicester as a result, and if he is unable to feature, perhaps the returning Adam Lewis could take his place.
Ki-Jana Hoever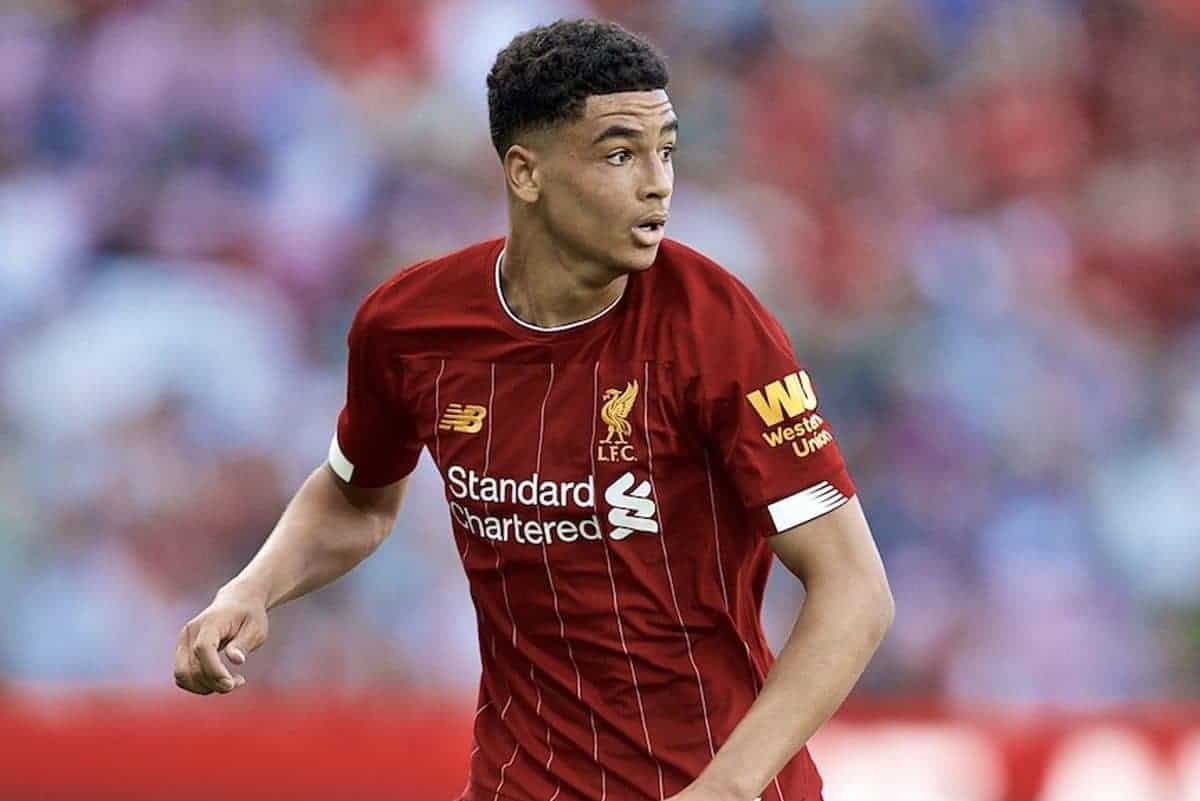 On the right, Dutch youngster Ki-Jana Hoever can put the marginal disappointment of not being on the Champions League squad's B list behind him with another senior outing.
He has the pace, technique, confidence and vision to best replicate what Trent Alexander-Arnold does for Liverpool.
Of course, he also needs the consistency, decision-making, experience and stamina to go with it, but all will come in time.
For now, it's a chance to remind of his talents and show he can step up if required.
Alex Oxlade-Chamberlain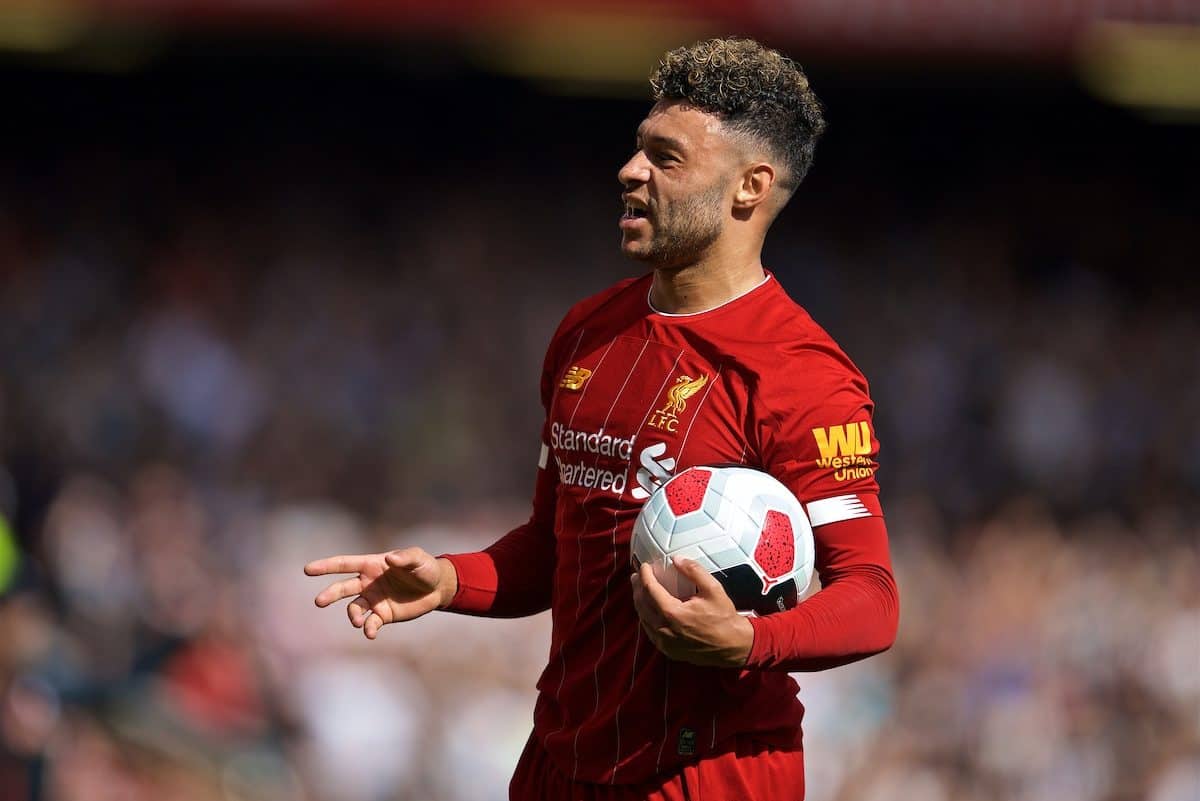 Alex Oxlade-Chamberlain is getting closer to peak fitness, but a run of games now would be nice, starting with this threefold of MK Dons, Sheffield United and Salzburg.
Even if he doesn't play the full 90 in each, being part of the team regularly is the next step for him and he should be given full freedom to regain confidence, authority and form.
Another candidate for the captaincy, get him on the ball as often as possible in this game, and watch him return toward the form we admired so much.
Xherdan Shaqiri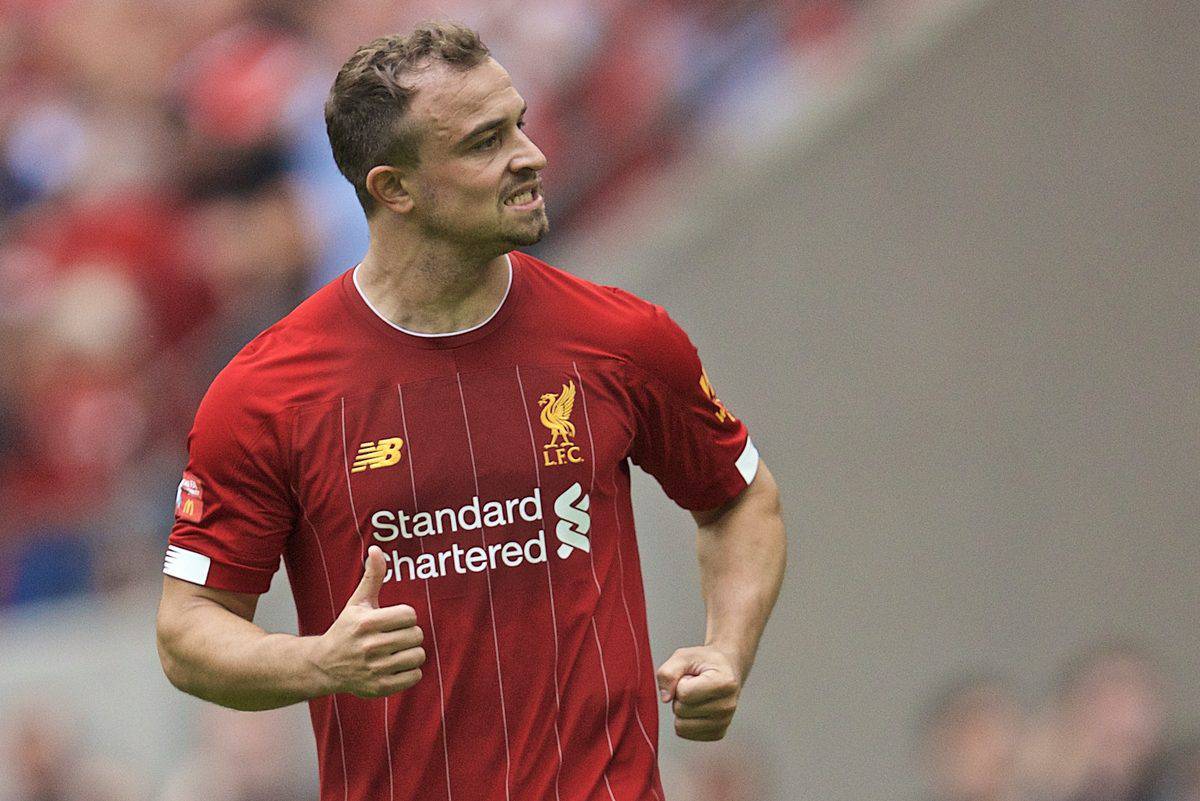 There might not be another player in the squad who the fans collectively believe deserves a chance as much as Xherdan Shaqiri.
He missed international games to give himself a better chance of playing for the Reds more regularly, but hasn't yet been given much opportunity to do so.
Save for being injured, he should be guaranteed the 90 minutes here.
Of course, what he does in that 90 minutes (and perhaps which position he plays) will dictate how much more game time he sees going forward.
Put bluntly, Shaq is one of those who should be capable of tearing MK Dons to shreds.
Curtis Jones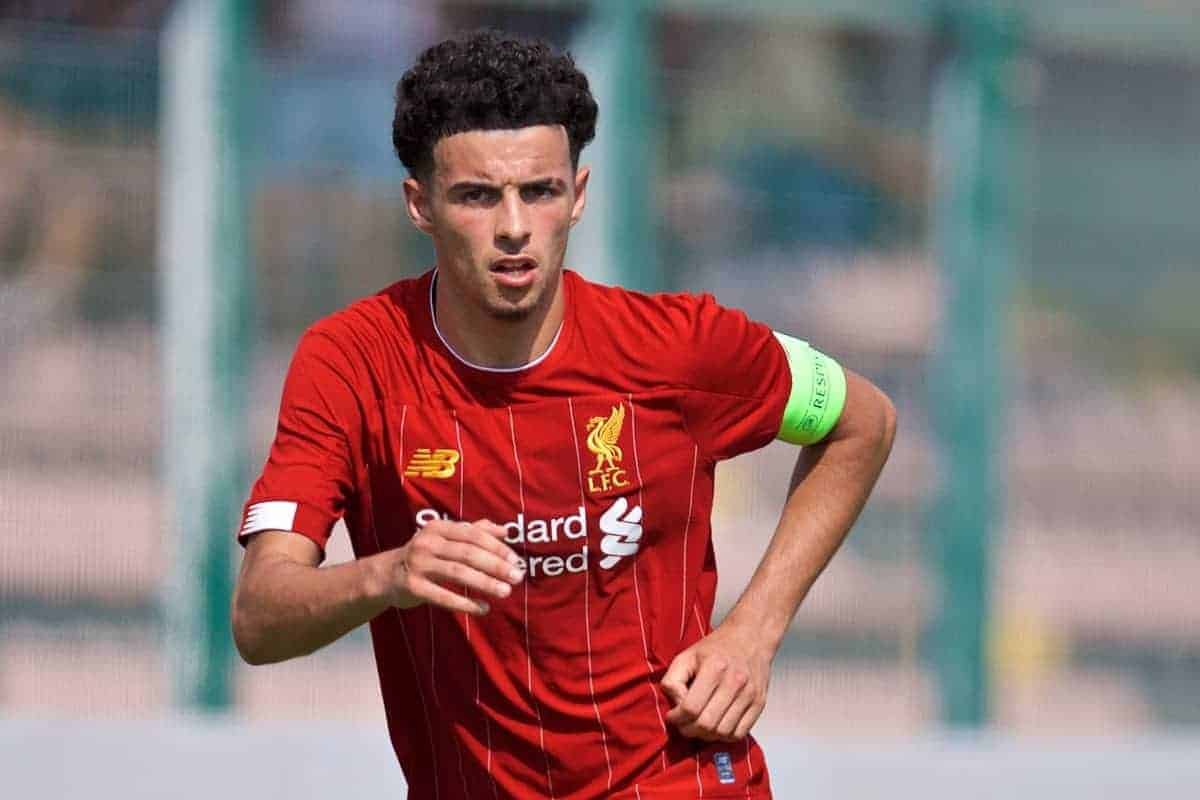 Another who is capable of doing the same is Curtis Jones, who seems to have stepped up a notch this term.
Good in pre-season, he's captaining the U23s and the U19s in the UEFA Youth League and, amid some disappointing results with the former, has still played reasonably well.
A couple of goals have no doubt helped his cause, too, and whether he plays as a No. 8 or a wide forward, he has the talent to create chances for himself and others.
It might be a particularly big opportunity for the 18-year-old.
Rhian Brewster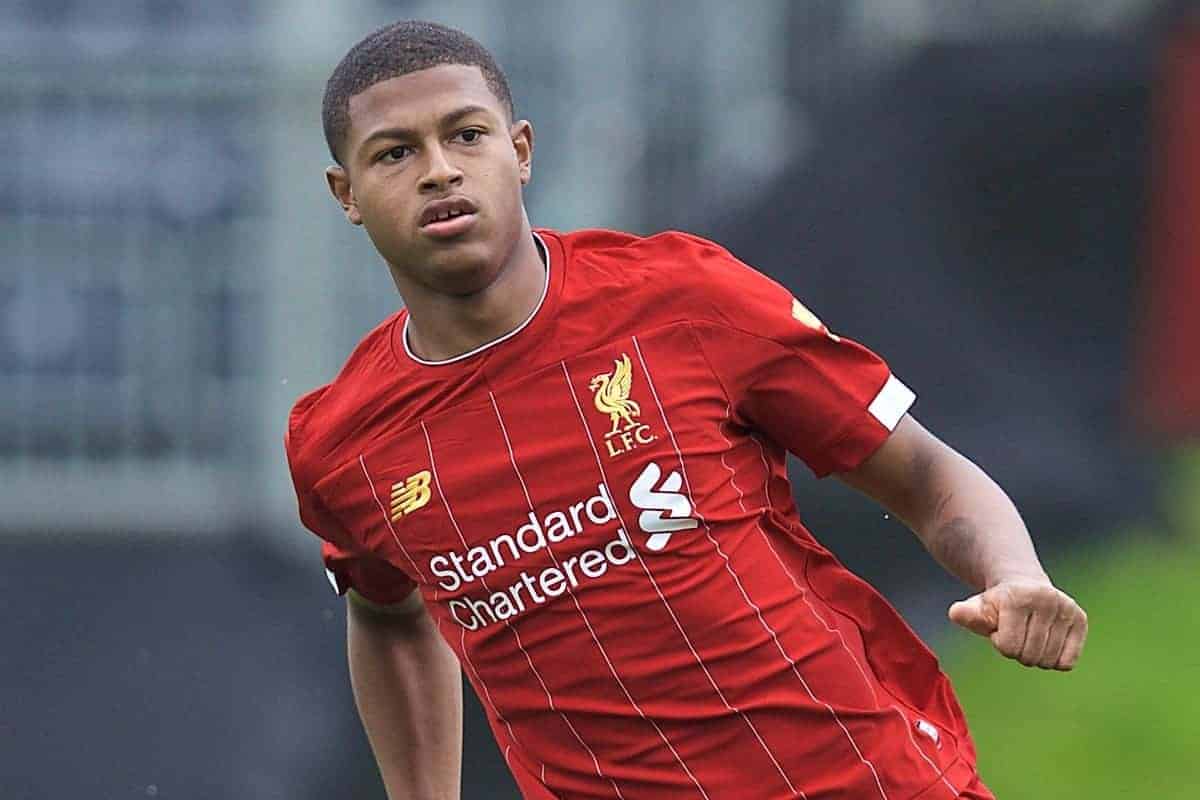 Daniel Sturridge is gone. Divock Origi is injured. Sadio Mane has taken a knock.
It seems we've finally reached the point where Rhian Brewster simply cannot be held back any longer, and it's up to him now to ensure the moment doesn't pass him by.
This is an opportunity for a young player to make his mark at a time when his position is not exactly loaded—he needs, in short, to 'do a Trent' and make himself a regular option for the boss.
Few Liverpool debuts have been as overhyped as Brewster's will be, but just let him play his game rather than expecting six hat-tricks in each half and good things will, over time, happen.
Possible Liverpool XI vs. MK Dons: Kelleher; Hoever, Gomez, Lovren, Larouci; Lallana, Milner, Oxlade-Chamberlain; Shaqiri, Jones, Brewster