Fabinho has left fans in no doubt that there are no lingering ill-feelings between Mo Salah and Sadio Mane, with the two remaining "good friends".
While the formidable forward line of Liverpool often sees the duo, along with Roberto Firmino, swapping the roles of creating and scoring chances with each other, it's inevitable that sometimes frustrations creep in.
One such occurrence at Burnley recently saw Mane fume on the bench, after Salah had passed up the chance to lay on an opportunity to score.
Such incidents happen with reasonable regularity in the heat of the moment, says Fabinho, when all players are simply focused on winning the game and ensuring the team performs well.
Speaking to the Singapore outlet The Straits Times, the Reds No. 3 made it clear that both players have moved on from the incident.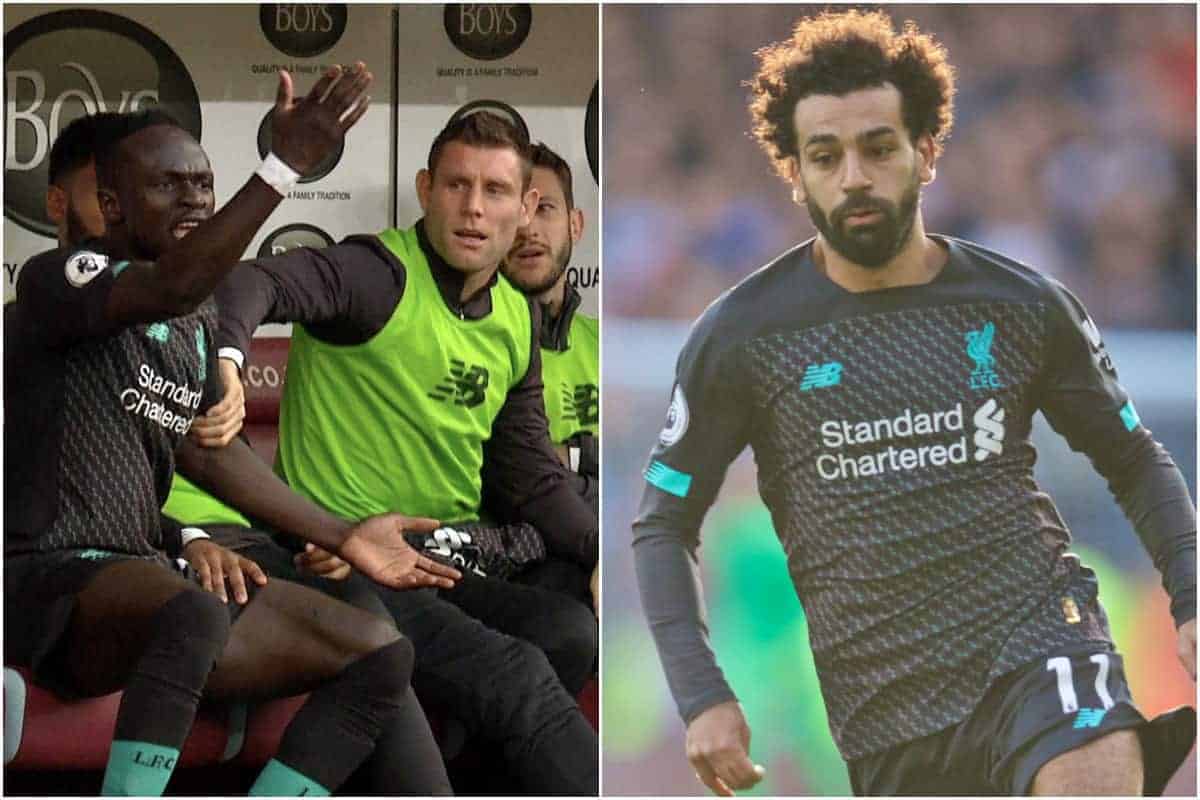 "The day after [the game] they joke in the dressing room, they speak normally and they are very good friends.
"In the moment of the game all players are a little bit hot; it's not the first time and it won't be the last."
Fabinho was, of course, talking in Singapore due to Brazil facing Mane's Senegal in a friendly on Thursday—and he further revealed that the Reds' No. 10 had been winding up his team-mates ahead of the action.
"We joked a little bit about it, Sadio said he's going to score against us! Of course he has the potential for that but if I play I'll try to stop him!"
As it happened, Fabinho wasn't selected—and maybe Tite should have done so, as it was Mane's brilliant run which won the penalty for Senegal to earn a 1-1 draw.