Nine years ago, Liverpool FC was purchased by Fenway Sports Group (then known as New England Sports Ventures). Mistakes have been made, but they've restored the club to the elite of European football.
Thursday marks the ninth anniversary of the least auspicious of debuts. On October 17, 2010, John W. Henry and Tom Werner took their seats at Goodison Park to see what £300 million of Fenway Sports Group's money had bought them. The early answer: not much.
An injury-hit Everton overwhelmed Liverpool. Roy Hodgson included Paul Konchesky and Sotirios Kyrgiakos in his team. He brought Milan Jovanovic and David Ngog off the bench.
He claimed a dreadful display was as well as his Liverpool team had played. Defeat left him with the worst start of any Liverpool manager since George Patterson in 1928.
Then, Hodgson's Liverpool were 19th. Now, Jurgen Klopp's side go to Old Trafford on Sunday in pursuit of an 18th straight league win.
Time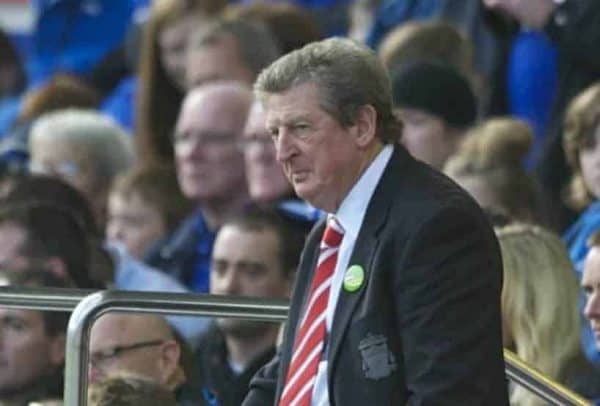 It is an understatement to say nine years has made a difference.
It is true, too, that FSG merit some of the credit for the transformation in Liverpool's fortunes: most obviously for Klopp's appointment, but also for helping to create some of the conditions where he could flourish, whether with an expanded, improved Anfield or with a world-record annual profit.
That the second half of the Americans' reign has been more successful than the first is undeniable, yet some of the groundwork was laid in the decidedly mixed first five years.
If it was a time of trial and error, of the completely contrasting managerial appointments of Kenny Dalglish and Brendan Rodgers, of a couple of PR disasters, hindsight shows that some of the groundwork was laid and that some of the ideas have stood the test of time.
Consider Klopp's comments in the new book A Game Of Two Halves. "I knew that it wasn't the best team Liverpool had ever had but I liked a lot of the players," he told John Bishop.
He took over a team in 10th but with personnel who suited his style of play: most obviously Roberto Firmino, a club signing rather than a man Rodgers wanted.
Decisions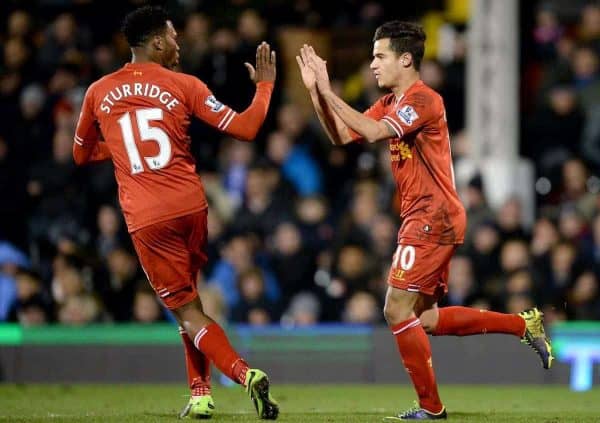 Go back four years to Klopp's first game, a 0-0 draw at Tottenham, and afterwards he enthused about Adam Lallana, Emre Can, Philippe Coutinho and James Milner and how he had wanted to take Divock Origi to Dortmund. Can, Coutinho and Origi, in particular, were not Rodgers' recruits.
Coutinho and Daniel Sturridge were two of the first club targets of the FSG era, the Brazilian bought after Rodgers wanted Thomas Ince, the striker signed when the manager had been reluctant to take him in the previous transfer window.
Liverpool's transfer-market record under the German has been remarkably good. It was not in the preceding five years; the sense that it included spectacular successes and crushing failures was highlighted by the reality that Luis Suarez and Andy Carroll arrived on the same day.
That Henry made his fortune in the financial world by trading, aided by identifying undervalued assets, that FSG were indelibly associated with Moneyball to the extent that they had tried to hire Billy Beane as general manager of the Boston Red Sox, meant it was apparent they were trying to prosper partly by outsmarting the market.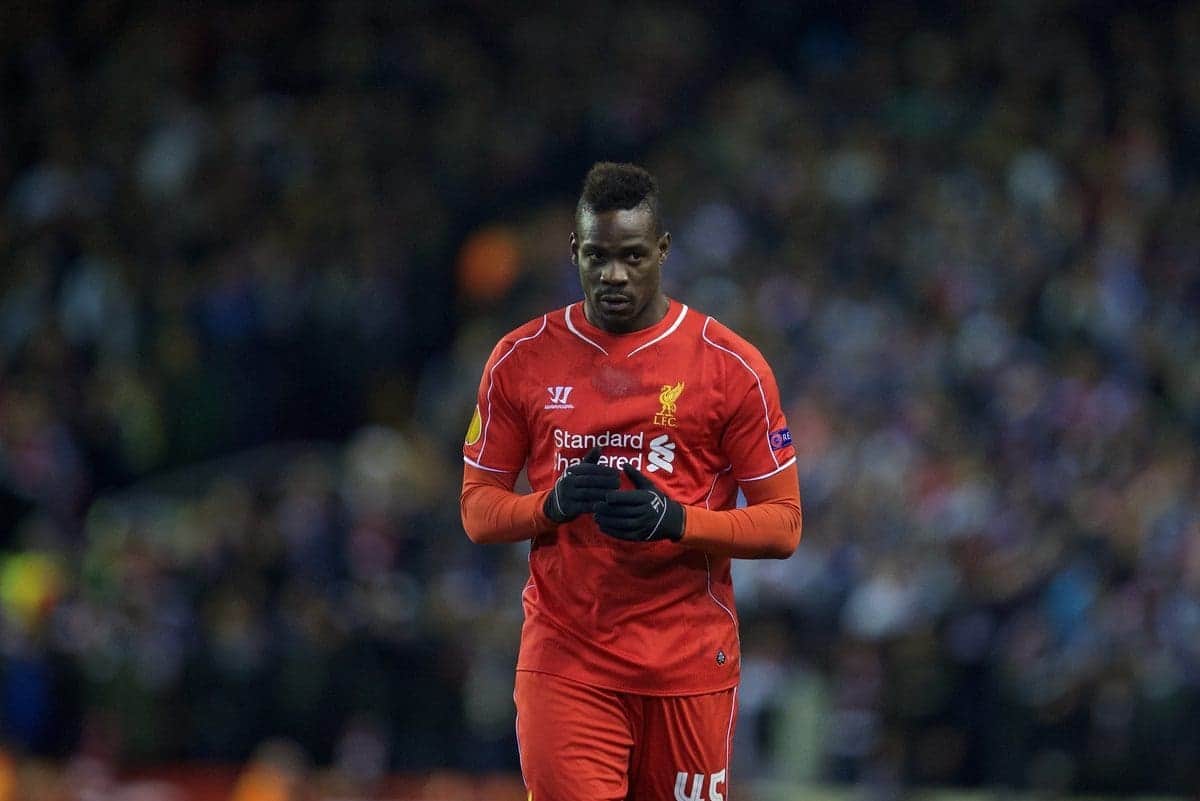 Liverpool did not always succeed. Mario Balotelli was Moneyball gone wrong, a player whose talent made him cheap at £16 million but whose temperamental flaws meant others would not touch him and whose return of one league goal was wretched.
There was the attempt to change Liverpool's managerial model by bringing in Louis van Gaal as a director of football. Rodgers vetoed it. Given the Dutchman's intransigence and the ponderous style his United team played, it could have gone hideously wrong.
Considering his record in youth development and his capacity to conjure improvement from players, it might have been a masterstroke. Either feels feasible.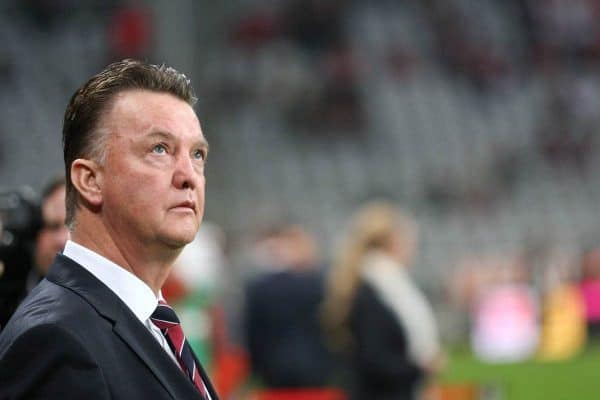 But it came at a time when it felt there was an internal power struggle. The phrase 'transfer committee' became loaded. It jarred with the traditionalists' sense of the manager's role and suggested newcomers to the game were trying to tell professionals what to do.
It was a period when American owners scarcely enjoyed the highest reputation: from the Glazers at Old Trafford to Aston Villa's Randy Lerner and Sunderland's Ellis Short, poor managerial appointments have outweighed good ones. Money has been wasted in the transfer market.
Yet the list of the ones who got away before Klopp joined is instructive. Officially, Ian Ayre is the CEO of the new Nashville team but there is a theory that he is still in Ukraine, trying to negotiate a deal for Yevhen Konoplyanka.
A Liverpool "type"

Prize attackers often eluded Liverpool then, but look who they targeted: Diego Costa, Alexis Sanchez, Henrikh Mkhitaryan, Mohamed Salah, Memphis Depay and Willian. None was exactly an unknown—Sanchez was at Barcelona—but all represented cases of potential that Liverpool identified. All showed the scouting system was working.
Each was in the first half of his career. His financial value was likely to rise. He would be a footballing asset. They could have been produced a profit on the balance sheet or been productive on the pitch. In Salah's case, he eventually was.
There are other common denominators: to varying degrees, they were exciting attackers, bringing speed and mobility.
They are antidotes to some of the slower players who were responsible for much of the ponderous play at Anfield in previous years.
Each is demonstrably a 2010s style of footballer, suiting the style of play that has become more prevalent as the decade has progressed. They can fit in gameplans based around pace and intensity; most were Klopp-type players even before Liverpool had Klopp.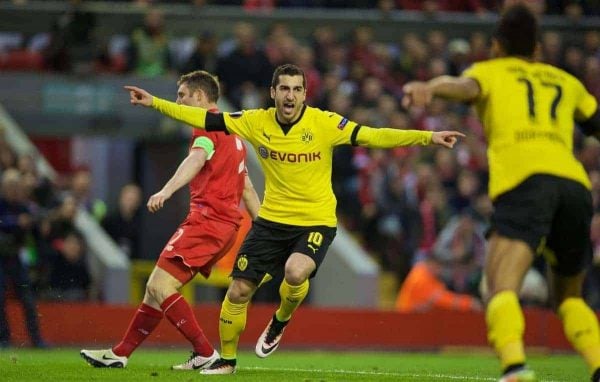 Indeed, Mkhitaryan was one Klopp actually did sign, for Dortmund, even if he was to perform better for Thomas Tuchel in Germany.
It is notable, too, that Mkhitaryan, Depay, Salah and Sanchez belong (or, in the Chilean's case, belonged) to the band of goalscoring wingers: at Anfield, that has become Klopp's trademark.
Perhaps Liverpool, in the guise of Mike Gordon and Michael Edwards, the FSG footballing brains trust, were ahead of the curve.
Hope, rekindled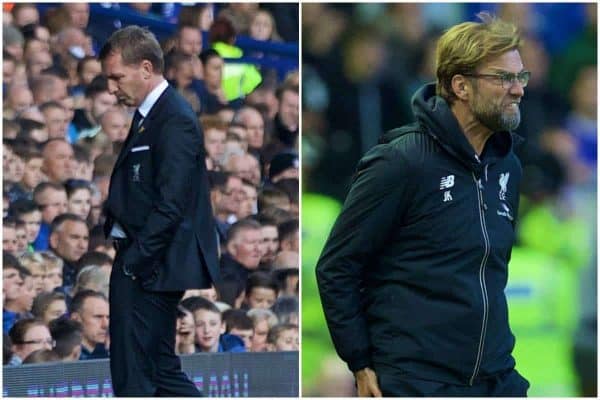 But they were not alone. The reality that Liverpool failed to get each between 2013 and 2015 showed several things.
Anfield was not as attractive a destination as it is now. Players plumped for Chelsea, Arsenal and United in a way that is harder to imagine them doing now.
Perhaps others outbid Liverpool for salaries. Certainly they could offer Champions League football—or, at times, any European football—when Liverpool could not.
Nor, though, did they have a manager with the pulling power of Klopp. It was harder to pursue the no-compromise transfer policy he has used to land top targets like Virgil van Dijk and Alisson when it was easier to envisage the most coveted players preferring other clubs.
Now, Liverpool are a destination club again.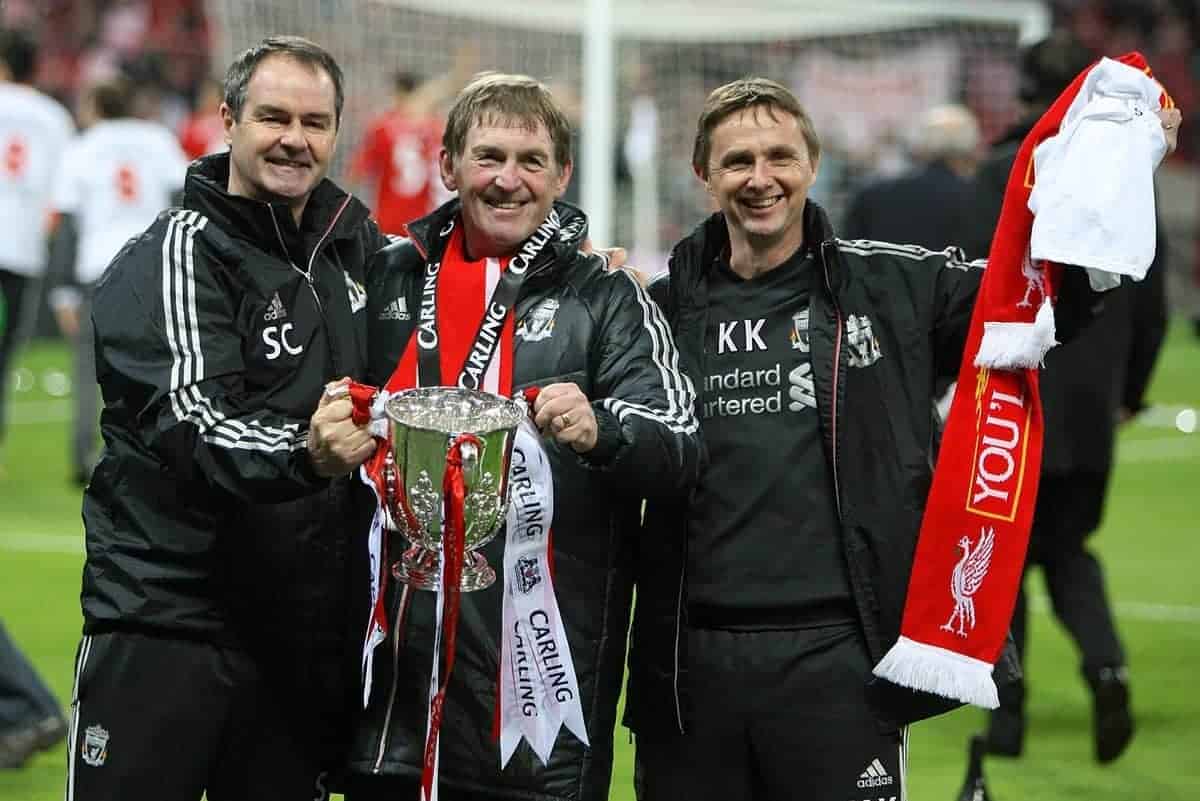 Rewind to Rodgers' sacking and FSG's Liverpool had one top-four finish and a solitary trophy, Dalglish's League Cup.
They had rescued Liverpool from the financial catastrophe Tom Hicks and George Gillett threatened, but they were defined as much by Lazar Markovic as by Coutinho.
Viewed now, an approach was being implemented that led to a coherent blueprint that United, for one, lacked. It took a manager of Klopp's quality and charisma, with his tactics and training, to fully execute it.
But if events of the last four years have vindicated FSG, the wilderness years of 2010-15, despite the mistakes and missteps, provided some of the platform for the subsequent surge and showed a strategy that was refined under a superior manager.