Gini Wijnaldum hit another double for the Netherlands on Sunday night, making it seven goals in his last 11 international appearances.
The 28-year-old's first goal was a nice header from six yards out, getting into the box due to a more advanced role that he plays for his country than for his club.
It was the type of goal we've seen him score for Liverpool, notably against Man City in his debut season at Anfield, and against Roma in the Champions League semi-final in 2018. Oh, and that header against Barcelona last season.
His second, though, was something we've very rarely seen from Wijnaldum while wearing red; an absolute rocket of a hit from 25-yards that arrowed into the top corner.
His two goals gave the Netherlands a 2-1 win over Belarus in their Euro 2020 qualifier, putting them – at least temporarily – top of Group C.
Virgil van Dijk also played the full 90 minutes.
Wijnaldum's seven goals in 11 games for his country is more than he's scored in any full season at Liverpool.
His top-scoring season for the Reds was first at Liverpool when he hit six goals (all competitions). Since then he's scored two, five, and one and counting so far this season.
That gives him a scoring ratio of 9.2% for Liverpool.
His record at previous clubs was vastly higher – Newcastle (27.5%), Feyenoord (36.3%) and Rotterdam (18.1%).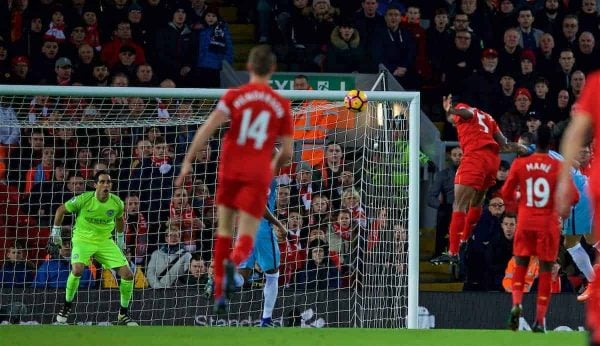 Under Jurgen Klopp, Wijnaldum plays a deeper role and gets forward less often, seemingly instructed to protect the defence more and allow the front three plus the full-backs to be the creative and goalscoring elements of the side.
But some supporters have questioned whether Klopp needs to get a more creative midfield, and the manager himself recently admitted that the midfielders didn't get 'between the lines' enough against Sheffield United.
It will be interesting to see if Wijnaldum can carry over his goalscoring prowess for his country into club.