After another win kept Liverpool's 100 per cent record up, Steven Scragg considers the key characters from the game and the return of Brendan Rodgers.
'Random fixture list quirks,' eh?
Who'd have possibly thought that we'd be thrown together with Brendan Rodgers' Leicester City side, within such close proximity to the fourth anniversary of his departure from Anfield?
Surprising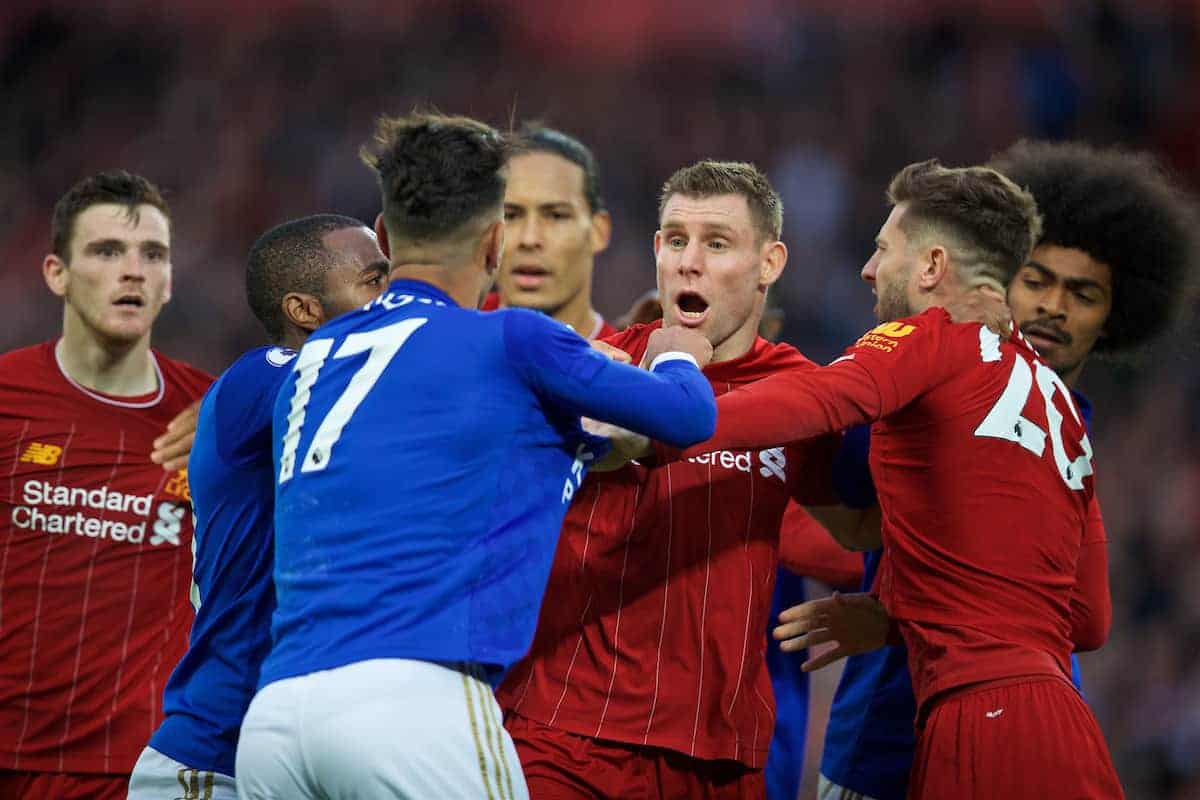 More surprising was that neither Sky or BT Sport opted to take this one on as a live televised game.
An unusual 3pm kick-off on a Saturday afternoon it was, then. Drama, sub-plots and intrigue raged in this one.
Three more points were collected and weekends were ruined all over the country; not only by Liverpool winning but by the belated manner and the means by which James Milner decided the final outcome.
Used to the concept that Jurgen Klopp and his team live rent-free in the heads of rival teams and their supporters, the Liverpool manager was up against his landlord on Saturday.
The biggest question mark, for me, about the arrangement of Klopp living under Rodgers' roof is whether or not that big mad portrait Rodgers had of himself is still on the wall of Klopp's rented abode.
Rodgers is a complex conundrum.
2013/14 was an incredible effort by him, that almost took us to the Premier League title with a squad that wasn't really built for the mission. An intoxicating core of fine players, but an utter lack of strength in depth. Wondrous football was played, and belief returned to the club.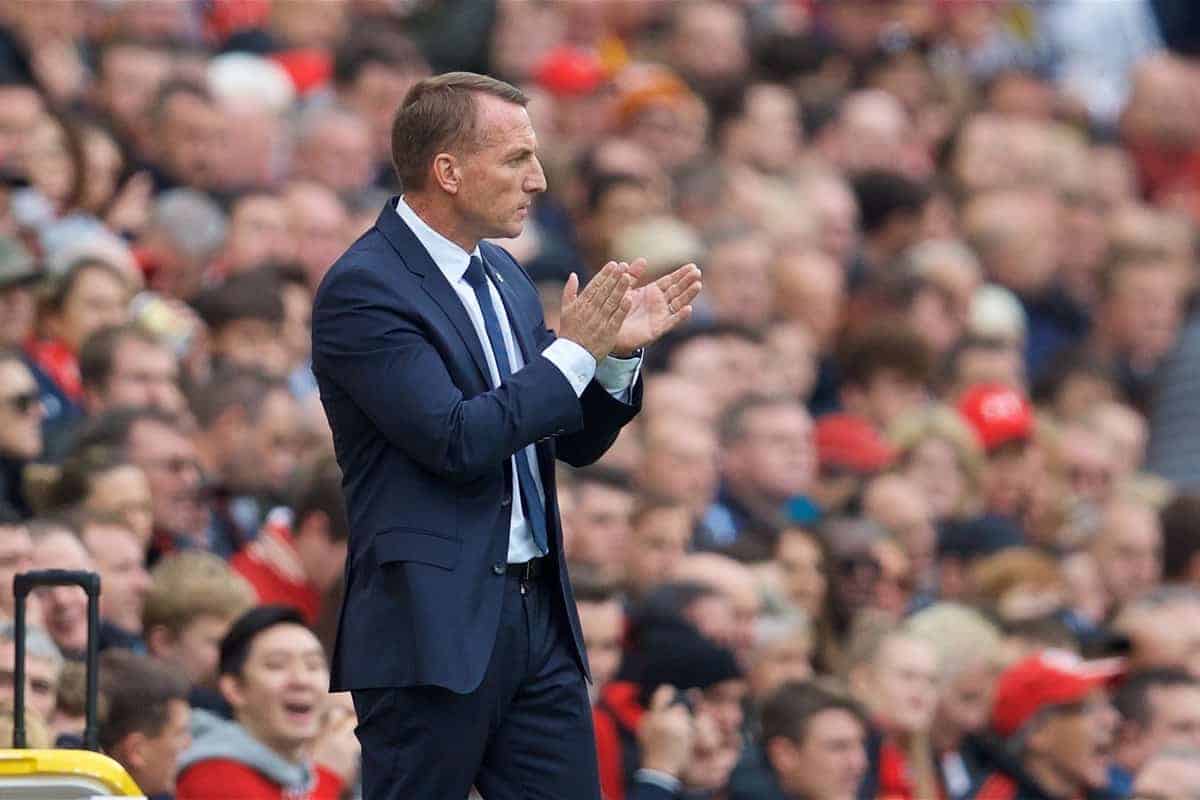 What surrounded that remarkable campaign was general underachievement, however. By the time he was sacked, the squad that Rodgers handed on to Klopp was arguably a worse one than the squad that he had, in turn, inherited from Kenny Dalglish.
Part inspirational coach, part PT Barnum. Rodgers was startlingly good at self-promotion. To an eager audience, he was hypnotic while on the crest of a wave yet jarring when the club was stuttering.
It was always going to be interesting to see which version of Rodgers would roll back into Anfield, for the first time since he was ushered to the exit door four years ago. He emerged before kick-off with an almost sheepish set of applause for all four sides of the ground, which was reciprocated.
In such circumstances as Rodgers' return to Anfield, the Liverpool support would have bided their time for a 3-0 lead before singing his name.
The issue with this was that Rodgers is actually a very good coach. He isn't the 'chancer' some make him out to be. Liverpool weren't going to be winning this one by a cavernous scoreline, thus the singing of Rodgers' name was never going to be happening.
And breathe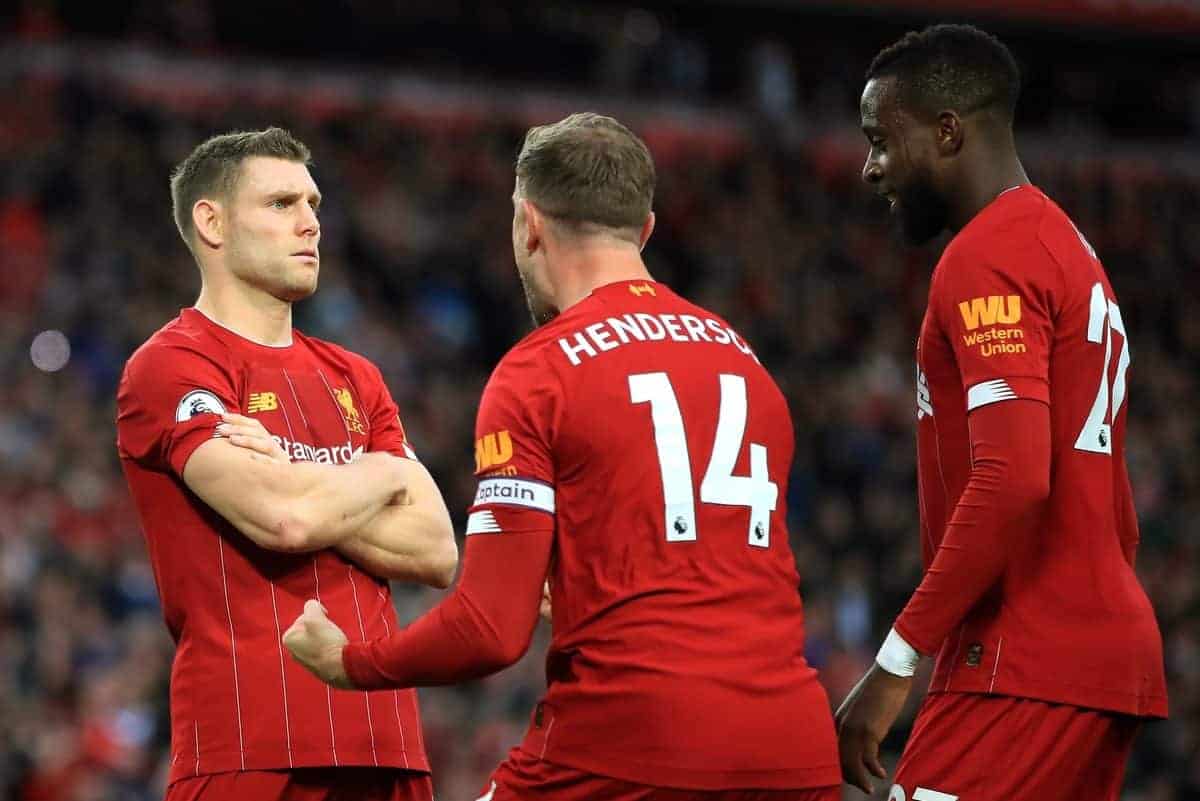 We can breathe a sigh of relief that we have navigated our way past this reunion and remain a touch uneasy that we are still to travel to the King Power Stadium later in the season.
We can also be hopeful that Leicester will be in a similarly combative mood when they play other top six teams this season. They might even be a top-six side themselves this season.
Something which seemed to fall under the radar of a late winning goal, and the grumblings of ex-England internationals on Match of the Day, was just how abrasive Leicester's general approach to the game was. They accumulated four yellow cards and could arguably have ended the game with nine players.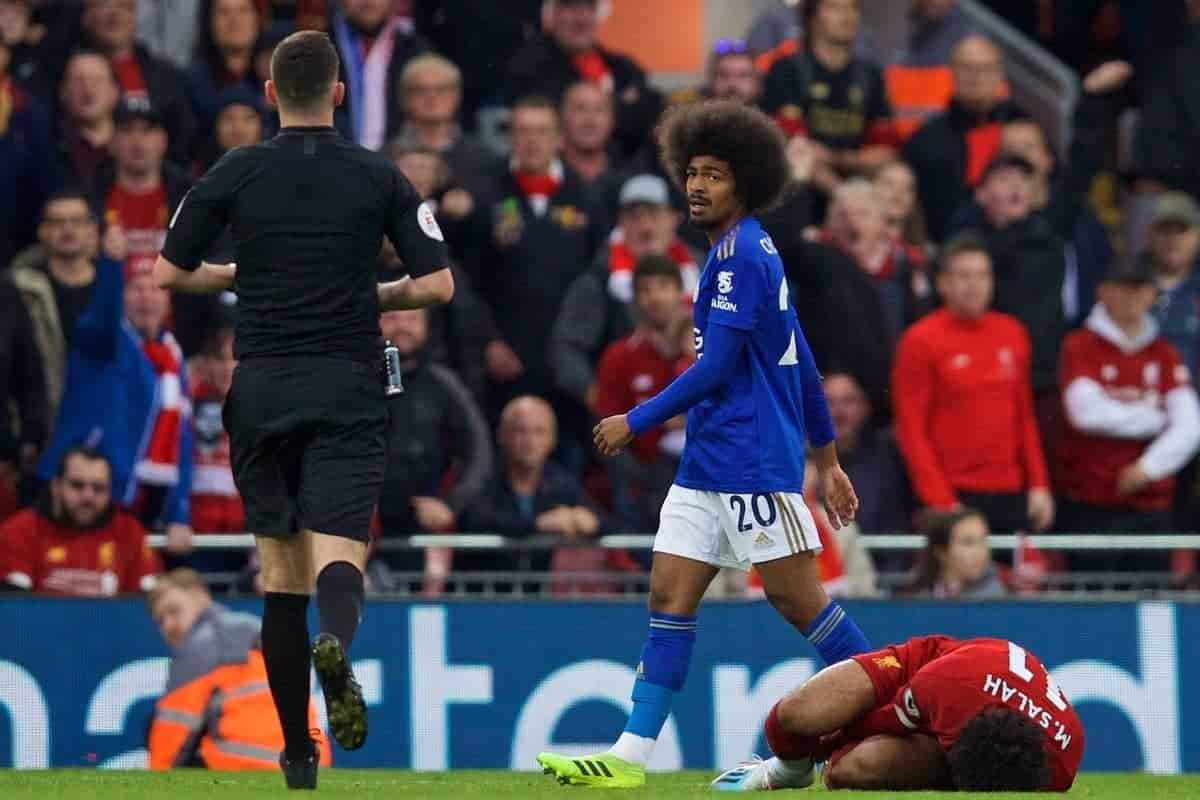 Much was made of the Hamza Choudhury foul by Klopp. It was a coming together with Mohamed Salah that was widely excused in some quarters.
It was a reckless challenge, it was heavy in its nature, it came from the side and was aimed at a player who was moving at speed, while Choudhury was also massively short of the ball. It was the latest in a series of targeted tackles on Salah that provoked the referee to reach for his pocket.
Choudhury might have only made contact with Salah with his thigh, but as part of the bigger picture of Leicester's premeditated attempts to subjugate Salah and how far the Leicester player was from the ball, then a red would have been wholly applicable.
We wait to see how serious Salah's injury may yet be.
Oh Mane Mane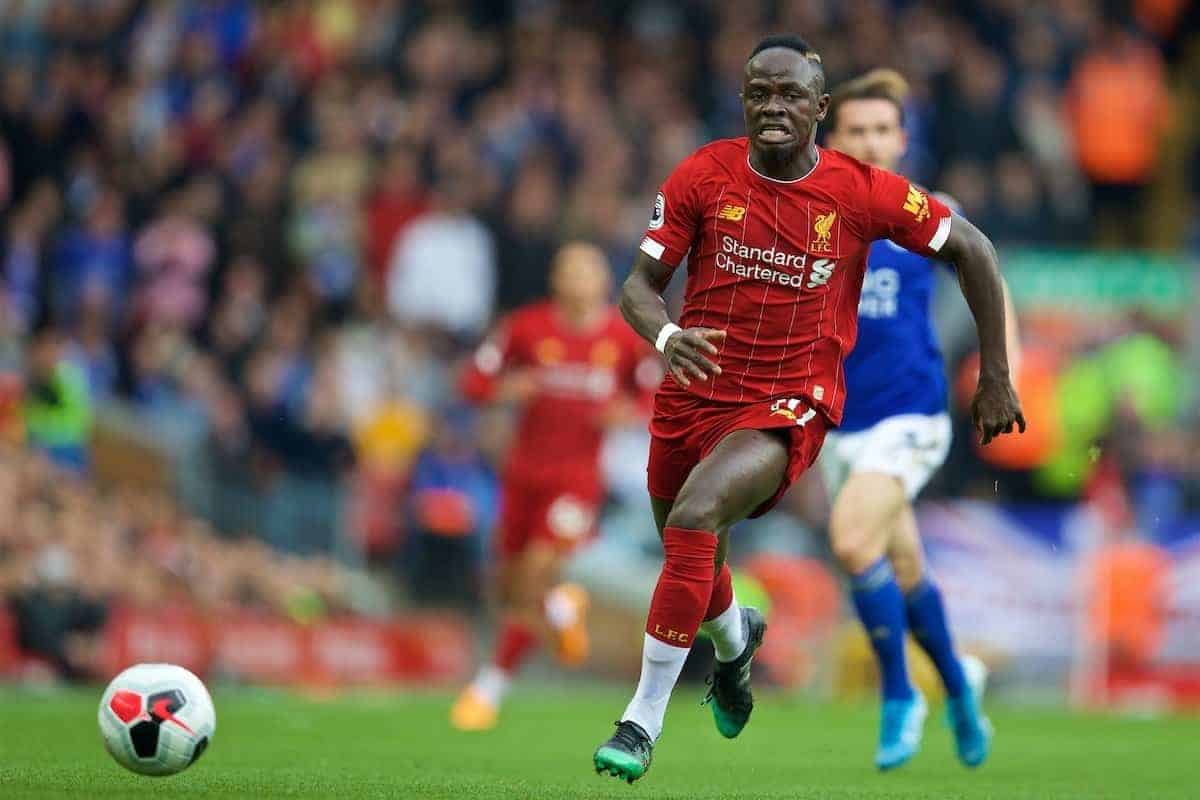 If a similar approach to the one deployed on Salah was in operation for Sadio Mane however, then Leicester spent the majority of the game chasing his shadow.
Always a danger going forward and like a heat-seeking missile when tracking back, Mane was at times a more effective right-back than Trent Alexander-Arnold on Saturday.
A wonderful finish for 1-0 when getting on the end of that incredible ball from Milner; winner of the penalty that won us the game—Mane is the best player in the country right now.
In the wake of our Champions League eccentricities against Salzburg, I'd asked for minimal changes to be made to the line-up for the visit of Leicester, bar the return of Joel Matip if fit, and run out for Naby Keita.
Alterations were made to the positions I suggested, but the in-comers came from left-field. While Milner made degrees of sense, after his calming influence against Salzburg last Wednesday, nobody really saw Dejan Lovren as an option.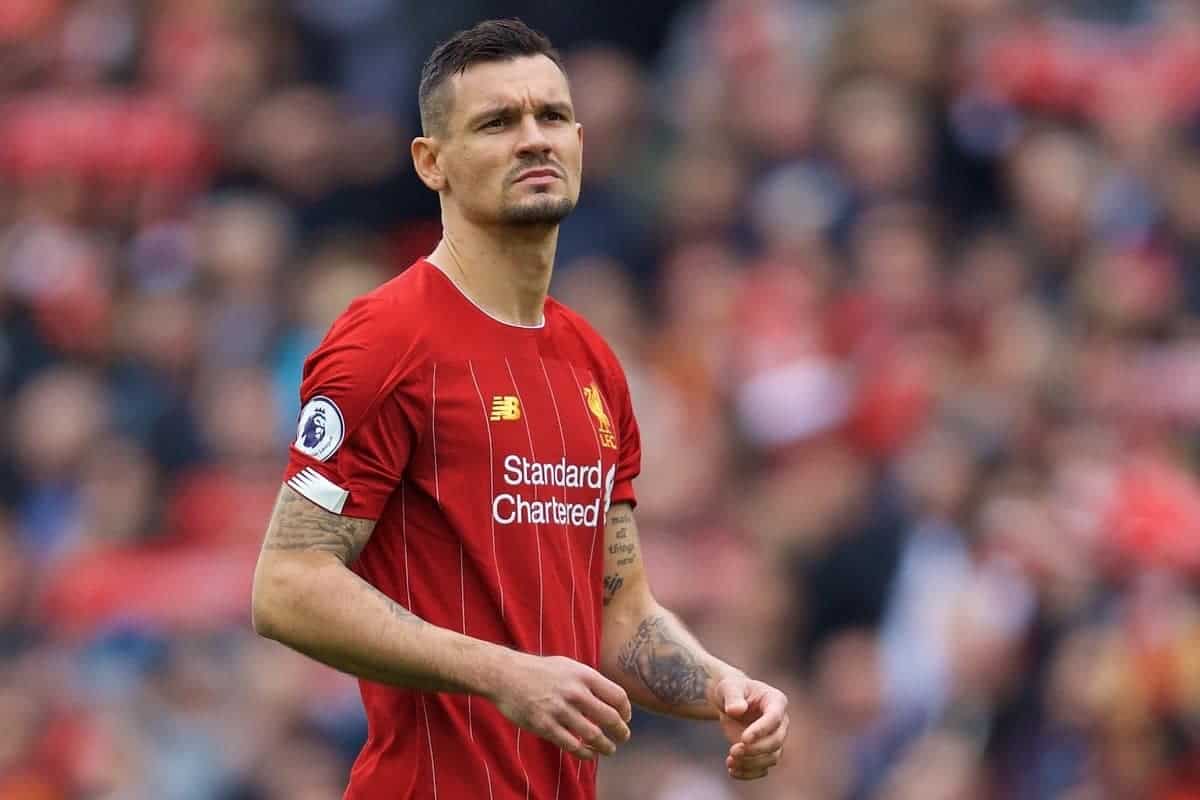 The pre-match sharp intake of breath about Lovren gave way to a collective pat on the back for his performance.
People forget that Lovren is a good defender technically. What he tends to be guilty of at times is lapses in concentration. In this one, when handed a rare Premier League outing, he was fully focused and played extremely well.
In the case of Milner, he was at his empirical best.
The underlying vibe about Milner is that, collectively, Liverpool fans predominantly think we can do better than him. Personally, I'd rather he be a Liverpool player than not be a Liverpool player. He was coolness personified in stoppage time. I wouldn't want anybody else taking charge of that match-winning moment.
Eight is the magic number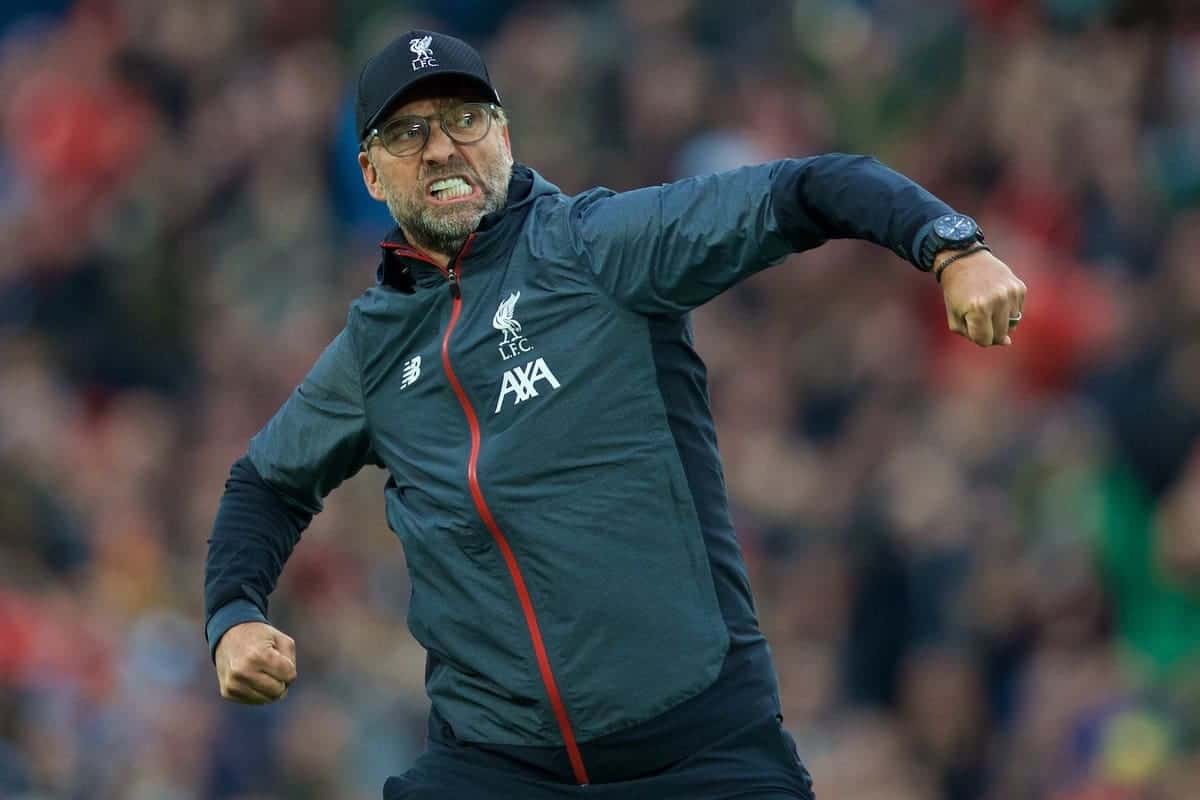 Eight wins out of eight, we head into the latest international break with a trip to Old Trafford looming on the other side.
We shouldn't fear this and as long as we own the occasion then we will win it.
Up the table-topping Reds.