Liverpool have a big game against Man City to worry about, but in the slightly longer term the conundrum is how to juggle the squad for two games in the space of a day.
Everybody, by now, is aware of the farcical state of affairs surrounding the Reds' participation in the Club World Cup and the scheduling of the League Cup quarter-final.
Two games are to be played, one on December 17 and another on December 18, with 22 hours and 3,000 miles between the two kick-offs.
There have already been several wild suggestions thrown out and a few ideas of how to maximise the game time for players, who could feature on both squads, and so on.
Unfortunately, Club World Cup regulations effective prohibit the latter from being an option, as previous seasons have shown.
This Is Anfield are told the squad have to be in place in Qatar a full three days prior to their semi-final fixture; if someone isn't there then, they aren't in the squad list for the two-game trip.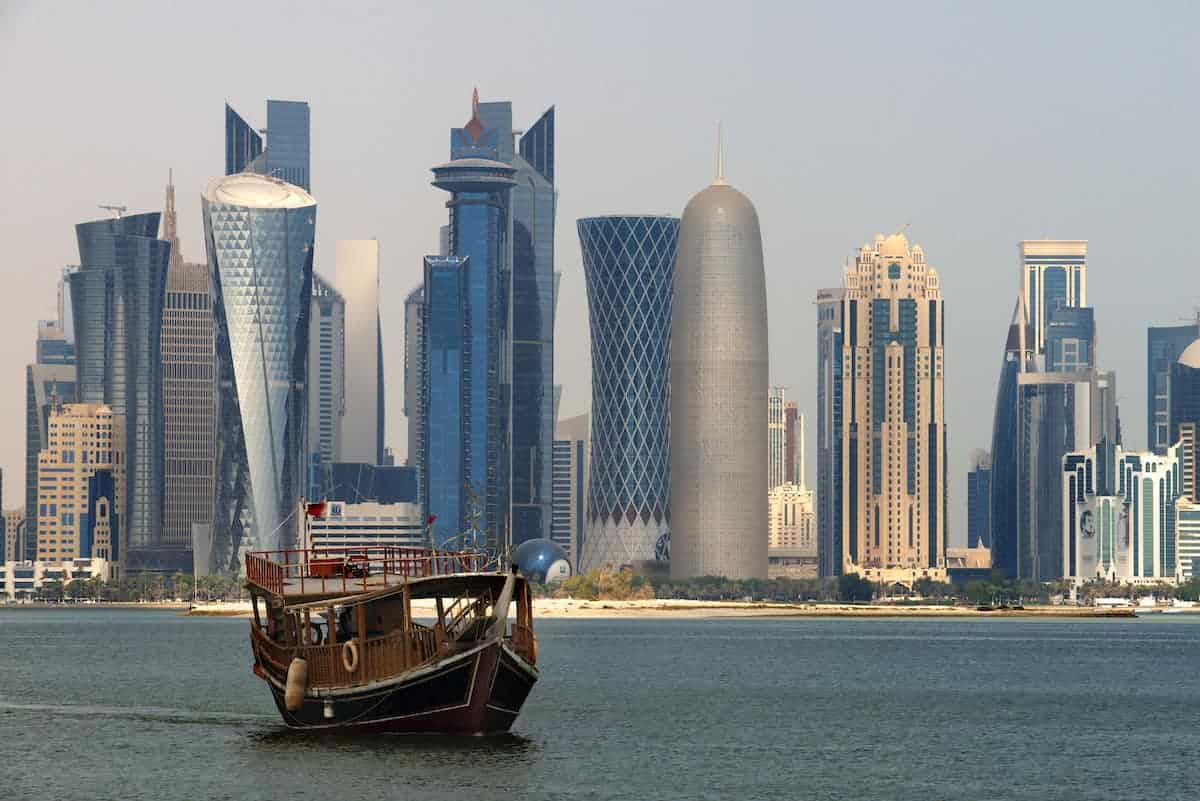 It's very much a case of one competition or the other—and with the Club World Cup worth €5 million (£4.3m) to the winners last year, it's clear which one will take precedence.
There are promotional features, video shoots and other FIFA commitments to undertake, so there will also be no opportunity to fly players out after the Villa game to feature in the final or third-place match.
The only way players might do that is to gain first-team environment experience, perhaps in the way of a warm-weather camp which Klopp took his squad on last year and has habitually done so when the opportunity is there.
With the boss already saying he has to take more than 16 players to Qatar, Liverpool's Club World Cup squad, then, will be very much a senior one—leaving the youngsters to fend for themselves against Villa.
Likely squad for the Club World Cup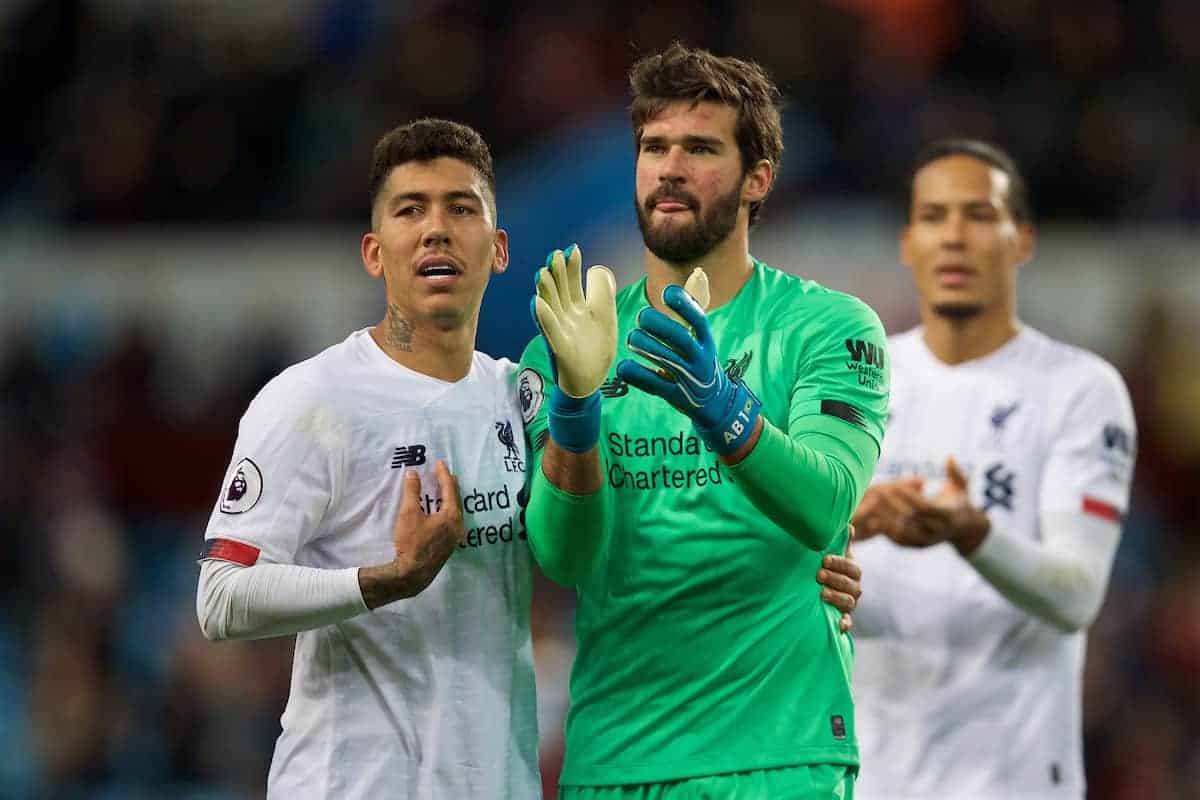 It might not be highest on the list of priorities, but having won the Champions League to get there (and the Super Cup this season as a follow-on), the Reds' senior players will want to be involved in, and try to win, the CWC.
For any further proof of the matter, just check out Alisson's interview with Brazilian outlet Esporte Interativo.
"If I was playing in the Carabao Cup I would be very frustrated because it's an opportunity for players who are not having much playing time, so this situation bothers us in the dressing room, for sure. We want to give it all in all competitions.

"It's ridiculous. Football here is so organised and then things like this happen. The competitions are from two different governing bodies but it's the same sport. I believe they have enough resources to organise things better.

"It's repetitive to always talk about the schedule, everybody talks about it, so why don't they do something about it?

"First of all, the players are always on the back burner. I believe the players are not as organised as the NBA players, we need to be united to conquer our goals, otherwise it will always be this same mess.

"We'll go like this but it's not good for us, the clubs or the national teams. I'm sure if their biggest concern is money, it's not going to be worth it after all."
Assuming, then, the rest of the seniors feel likewise, then barring any injuries we'll see a full 20-man squad travelling.
Defenders: Alexander-Arnold, Van Dijk, Robertson, Lovren, Matip, Gomez
Midfielders: Henderson, Fabinho, Wijnaldum, Milner, Oxlade-Chamberlain, Keita, Lallana
Forwards: Firmino, Mane, Salah, Origi, Shaqiri
Likely squad for the League Cup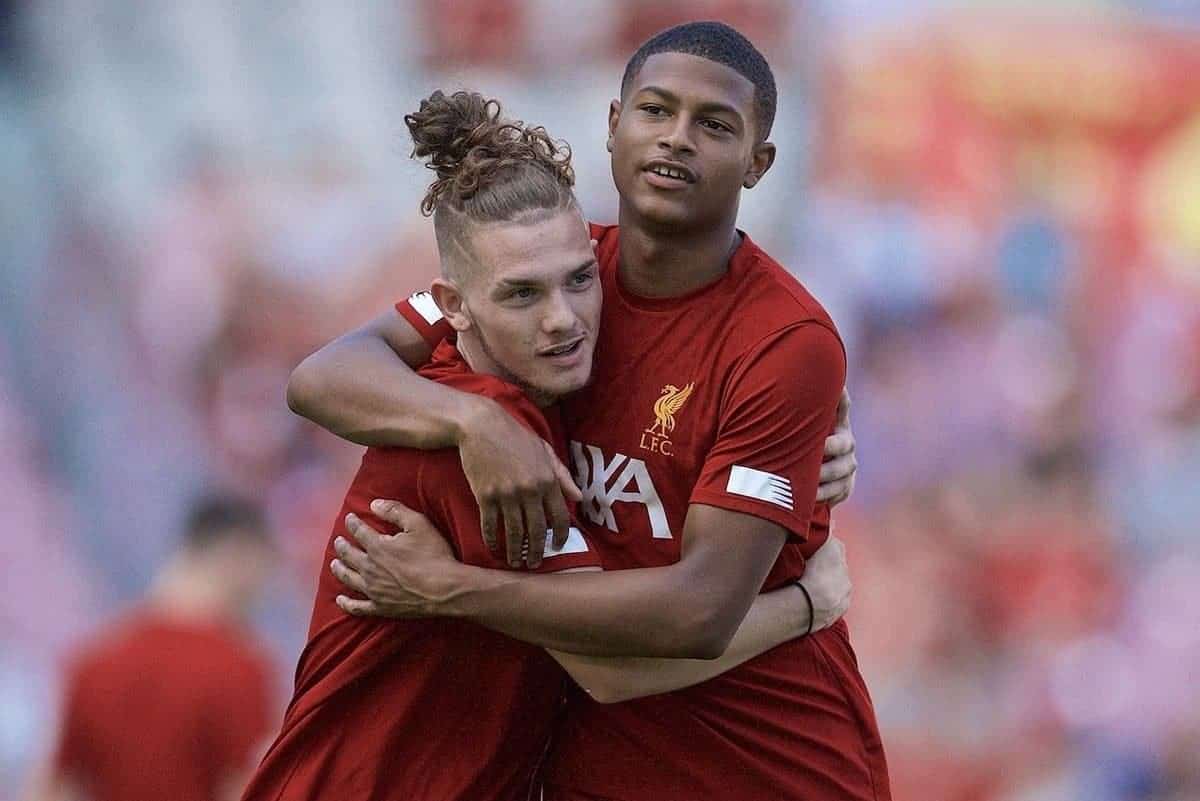 Only 18 will be needed for the matchday squad for Liverpool vs. Aston Villa…which will be more like a Liverpool U21 side against Villa.
We'll include 19 here, giving the option for fitness concerns and factoring in those who have gained at least some senior experience, by way of the EFL Trophy this season.
With Adam Lewis out injured, Morgan Boyes is a potential inclusion at the back, while the likes of Pedro Chirivella and Herbie Kane are probable starters after loan spells elsewhere in their careers.
The one other point to decide is who leads the team; Neil Critchley (U23 manager) or Alex Inglethorpe (Academy manager) are the likely candidates.
Goalkeepers: Kelleher, Lonergan
Defenders: Williams, Hoever, Van den Berg, Boyes, Koumetio
Midfielders: Jones, Kane, Chirivella, Clarkson, Dixon-Bonner, Christie-Davies
Forwards: Brewster, Elliott, Larouci, Longstaff, Hill, Stewart
Alterations and considerations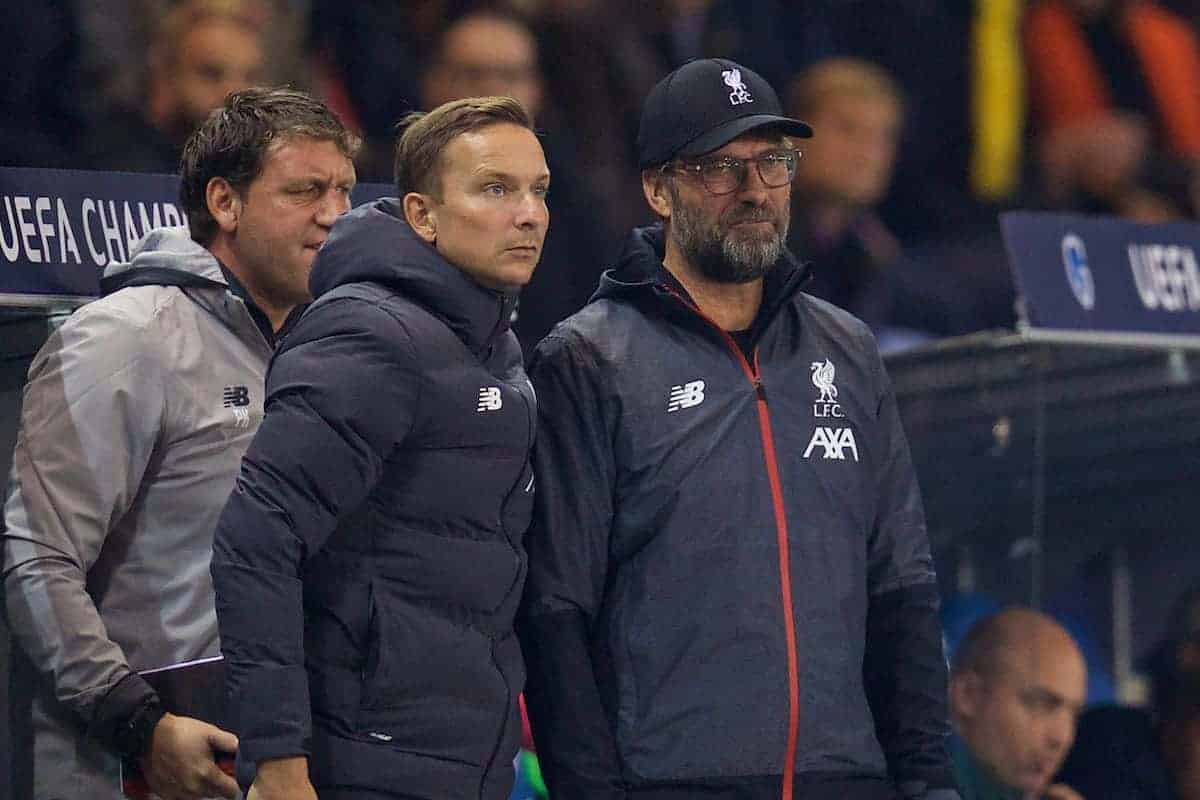 There isn't a whole lot of room for manoeuver, but there are a few potential switches that could be made.
Mostly, it's a question of which senior player might stay behind to offer a little guidance and get a full 90 minutes in.
It's unthinkable that the vice-captain would do that job and be the only one who misses out, despite the senior role James Milner has.
Instead, it would likely be one who didn't contribute a huge amount to the Champions League run last season or who could really do with a full 90 minutes rather than a short, potential run-out as sub in Qatar.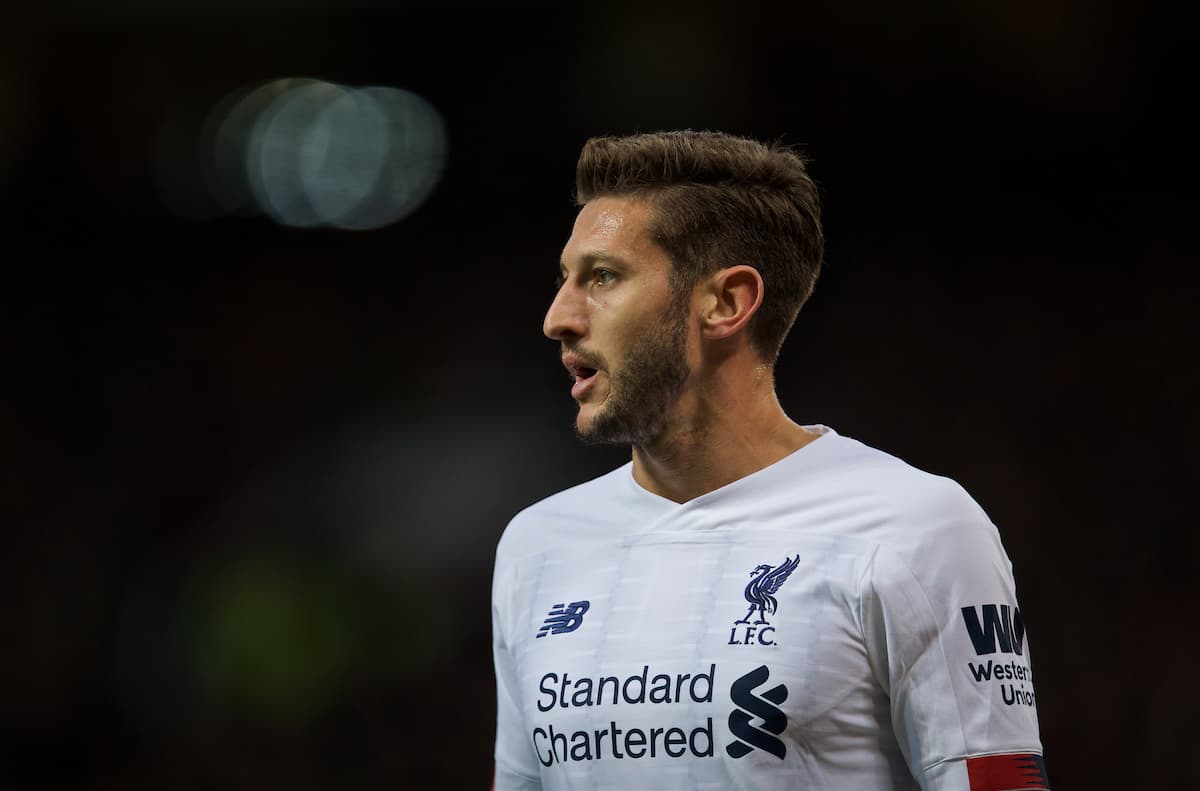 In either case, Adam Lallana or Xherdan Shaqiri appear the most likely options, with any senior who does stay behind surely travelling out for the aforementioned warm-weather training after the League Cup quarter-final.
That said, it would be seen as something of a snub to a lone individual in a tight-knit squad, which really isn't Klopp's way.
The final possibility is that a clutch of seniors remain behind—four or five, to make up the bulk of the League Cup squad as they have so far, with Milner, Gomez, Lallana and others involved—and they simply all fly out to Qatar afterwards, leaving the Reds with a reduced squad or with one or two younger players stepping up to be subs in the CWC.
Unless an agreement is reached with FIFA to allow a couple of players to join late due to extenuating circumstances, don't bank on any of the seniors staying with the youngsters at all—they'll have to fend for themselves!