Jamie Carragher and Steven Gerrard have united to give Melwood a grand farewell, raising valuable funds for charity in the process.
Liverpool will bid farewell to their Melwood training ground next summer as they are to move into their new state-of-the-art facility in Kirkby ahead of the 2020/21 season.
Melwood has acted as the home base for Liverpool's players since the 1950s and has played a significant role in the history of the club, providing the backdrop for now-legendary figures to hone their craft.
But once the Reds have packed up their belongings and re-located the training ground will be demolished and the site used for affording housing.
And ahead of the doors closing for the final time, Liverpool offered the chance to play in the final game at Melwood as a prize during an auction at Carragher's 23 Foundation 10th anniversary gala.
The winner parted with £14,000 for him and his friends to be members of Carragher's team before Gerrard offered to also take part as the leader of the opposing side – where a subsequent £19,000 was raised.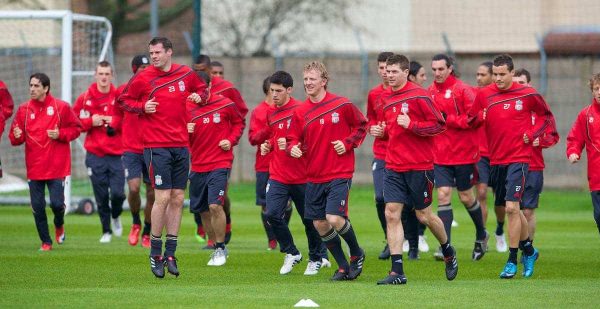 The money raised on the evening for the game saw the 23 Foundation raise over £200,000, funds which Carragher is set to use to tackle the growing neglect of youth football on Merseyside.
The former Liverpool centre-back is looking to provide a platform for success for disadvantaged kids from his community and remove the major barriers to entry which exist in grassroots football.
Both Carragher and Gerrard spent 17 years of their career on the pitches at Melwood and it is apt that two of Liverpool's greatest servants will be the ones to provide the historic training base with its final send-off.