Liverpool have unveiled their plans to expand the Anfield Road end, which would bring the stadium's capacity to around 61,000.
The club had initially applied for planning permission to add a further 4,800 seats to Anfield but allowed this to expire, with an improved application, for around 7,000 seats, set for spring.
This would redevelop the Anfield Road end into a 16,000-seater stand, which would be bigger than the 12,000-seater Kop – and crucially the majority of those seats will be general admission, not hospitality.
A new sports bar and hospitality lounge is also being planned for the expansion, while further changes will be made outside the stadium, similar to the new Main Stand.
Ahead of the club's fan consultation at Anfield on Friday, Liverpool released mockups of the new-look Anfield Road end, along with an insight into how it could change the surrounding area.
Compared to the current Anfield Road stand, the redevelopment will increase its size significantly, with a further 7,000 seats ensuring a more intimidating structure: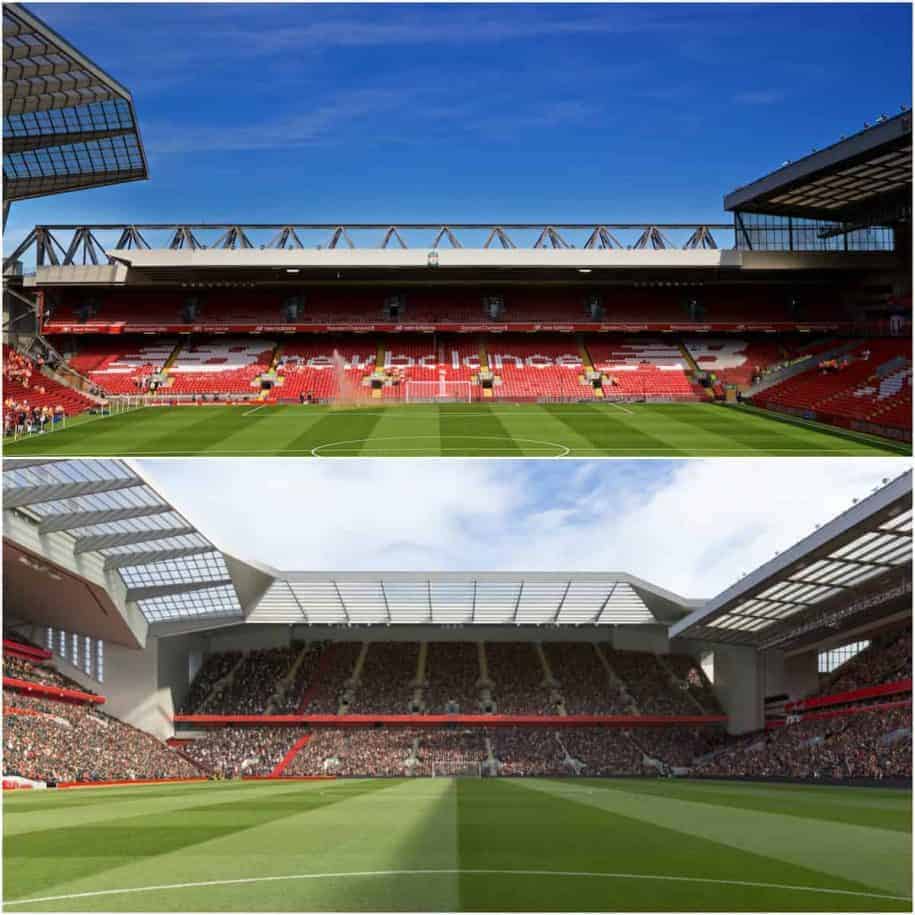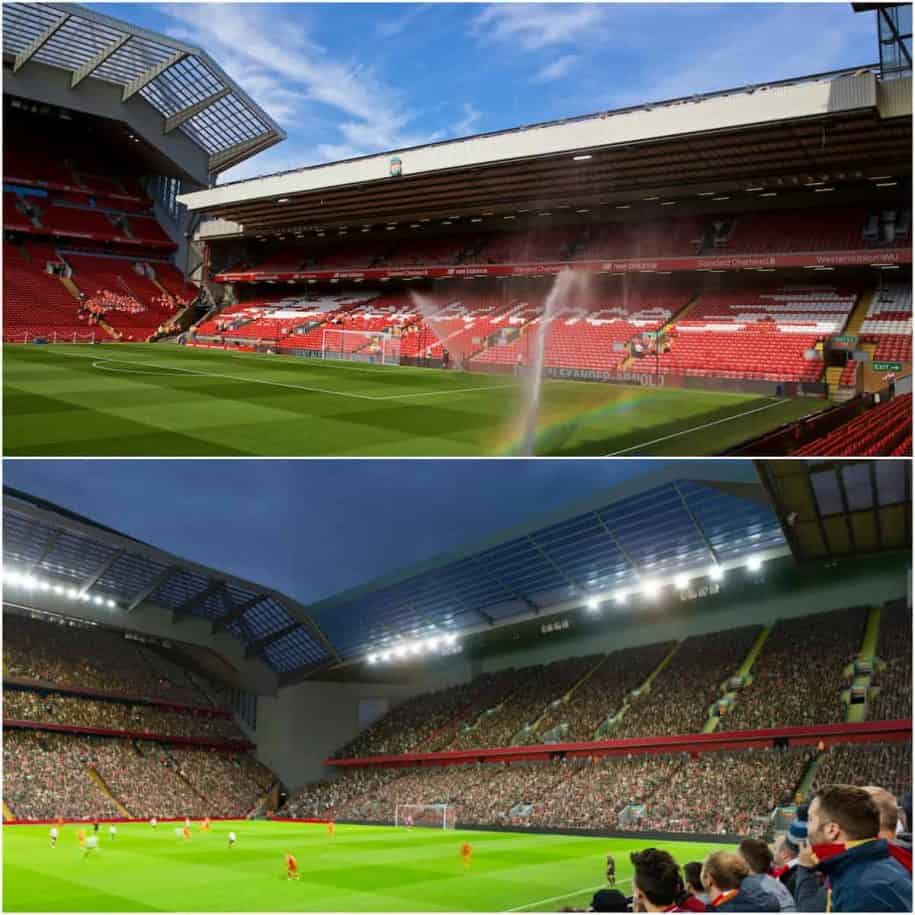 As with the Main Stand redevelopment, plans for the Anfield Road end includes changes to the stadium's exterior concourse, with the new image suggesting a cleaner, more cohesive look: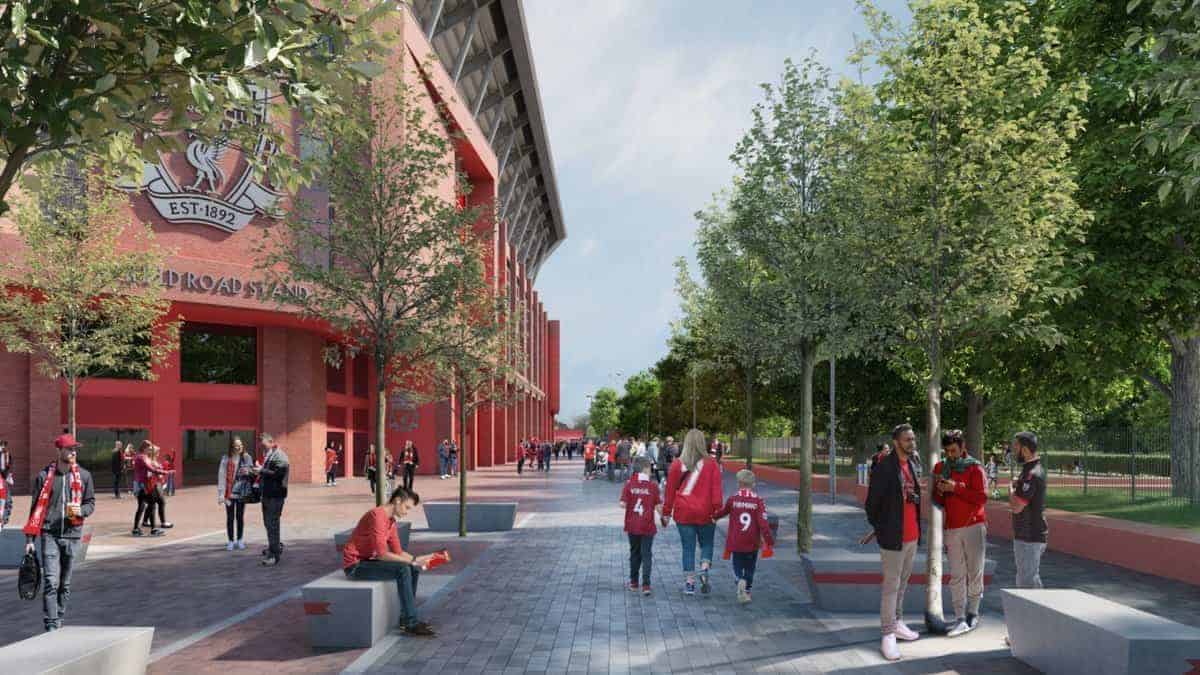 Liverpool's chief commercial officer Andy Hughes has confirmed that "there is a limited amount of room behind Anfield Road at the moment so there is a short section of road which we will need to close."
This will see the stadium extend towards Stanley Park, with the concourse then built into that area:



Work on the Main Stand impacted views of the stadium from Stanley Park for a lengthy period, and this is how Anfield will look as the redevelopment continues:


Liverpool will also apply for permanent permission to host concerts and other sporting events beyond their current agreement of six events in two years, which could see American football games held at Anfield.
The expansion would cost in the region of £60 million, and follows the upgrade to the Main Stand which was completed in 2016 and required around £114 million of investment.
If these plans go ahead as now expected, this would further the excellent work Fenway Sports Group have overseen since taking over Liverpool in 2010.
The club are already set to complete a redevelopment of the Kirkby training facility next summer, which will see the first team move from Melwood to allow for all age groups to work under one roof.