Liverpool took an almighty step forward in their search to win the league with a 3-1 win over Man City at Anfield.
Liverpool 3-1 Man City
Premier League, Anfield
November 10, 2019
Goals: Fabinho 6′, Salah 13′, Mane 50′; B Silva 77′
---
CLINICAL!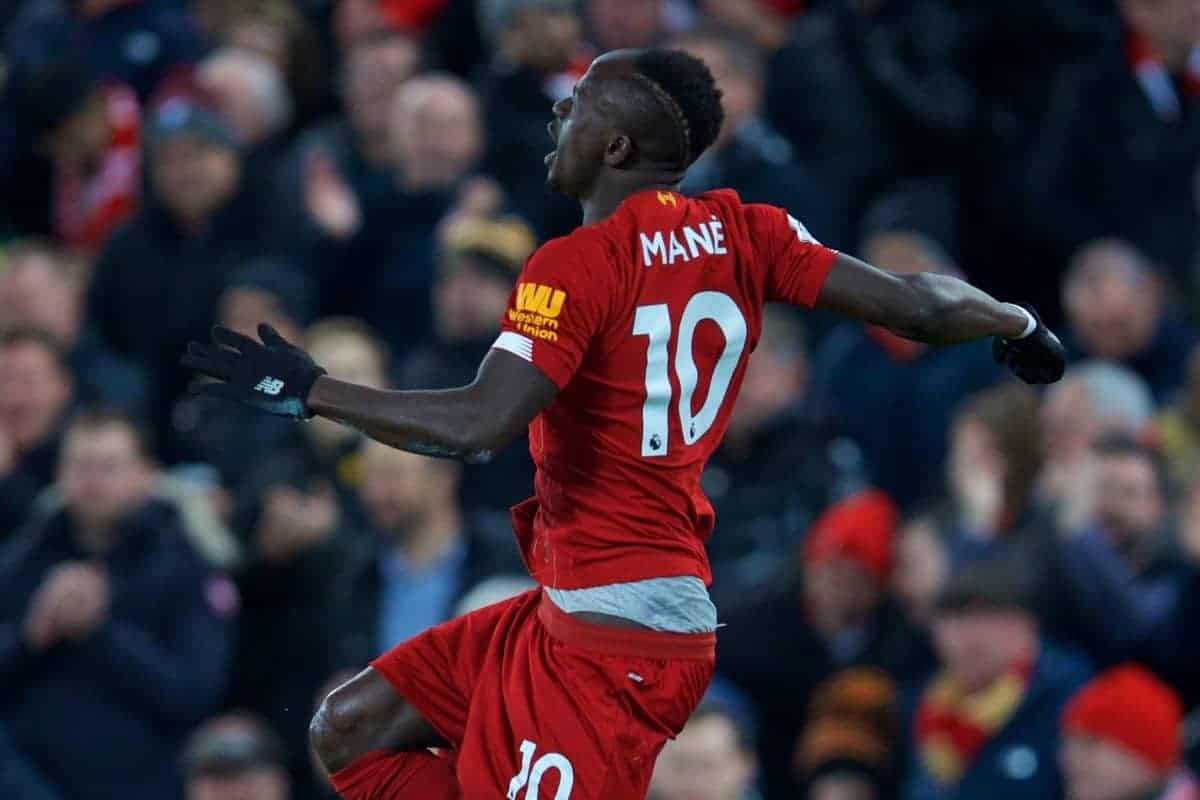 City settled better with the passing, but Liverpool's own combination play was based on piercing the heart of their opponents at every opportunity.
Twice in the opening quarter of an hour, the Reds attacked with quick passes down the sides. Twice it ended in goals.
Second half: same story. City had the ball early on, a couple of crosses and set pieces… then Liverpool fashioned one superb build-up, back-to-front, Jordan Henderson sent over a brilliant cross and Sadio Mane headed the third.
City had more shots across the course of the game, but many were speculative, poor quality or wild – the Reds had more shots on target and certainly made the far better use of their chances.
Applause at the back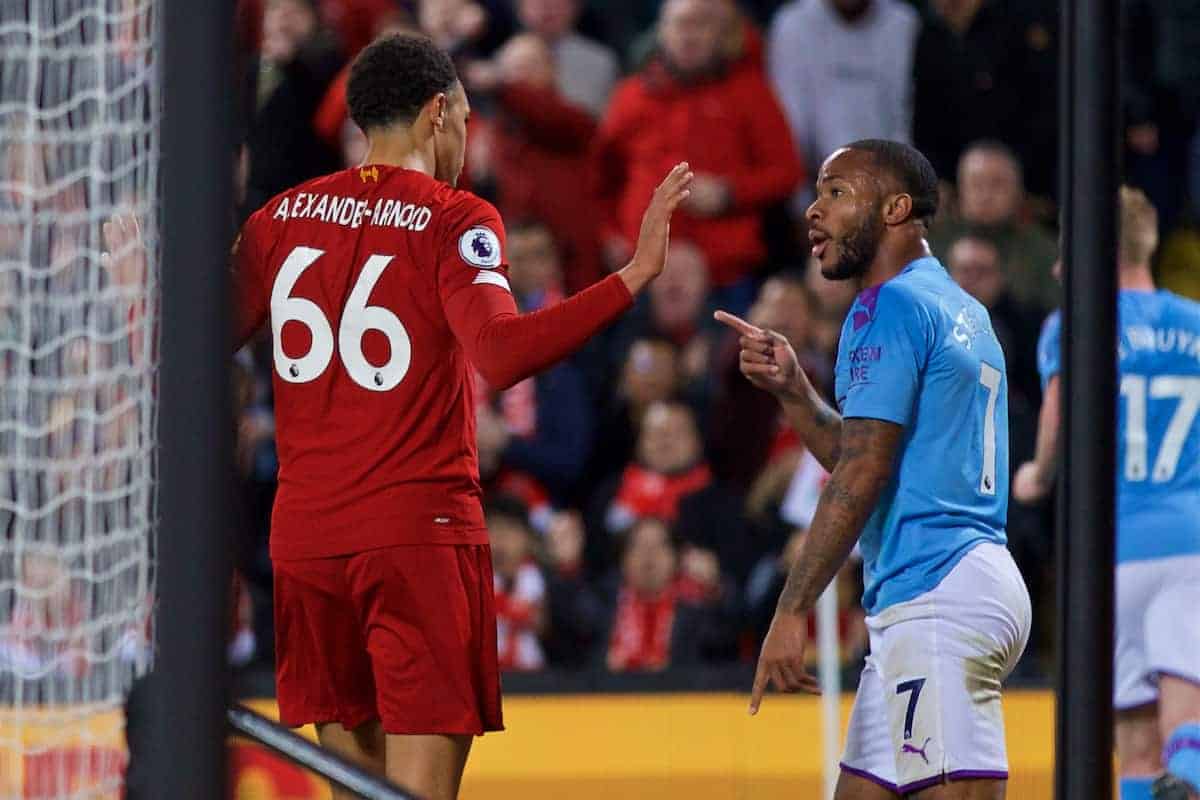 It was the away side who had more possession in the first half, but they edged it rather than dominated: 54 to 46 per cent.
Against that slight majority, though, was Liverpool's relentless work rate. A constantly tilting defence, a non-stop shifting midfield, the excellent organisation of the attack which pressed as a trio at every opportunity – this was like an extended training ground exercises…but with so much more riding on getting it right.
Gini Wijnaldum was superb with his balance of ball-winning and ball-protecting, but special note has to go to the right side of Liverpool's defence in that first half.
At times either of Trent Alexander-Arnold and Dejan Lovren have either been targetted by opponents or simply lacking in defensive execution, but the first 45 minutes they were just about spot-on: furiously concentrated, on the front foot, holding up play at least or outright winning the ball back when they could.
Full marks a and then a few more for Lovren's second-half block on Raheem Sterling, too.
Every single player put in an almighty shift, made every challenge they needed to, and deservedly won the game.
Salah's timely return to form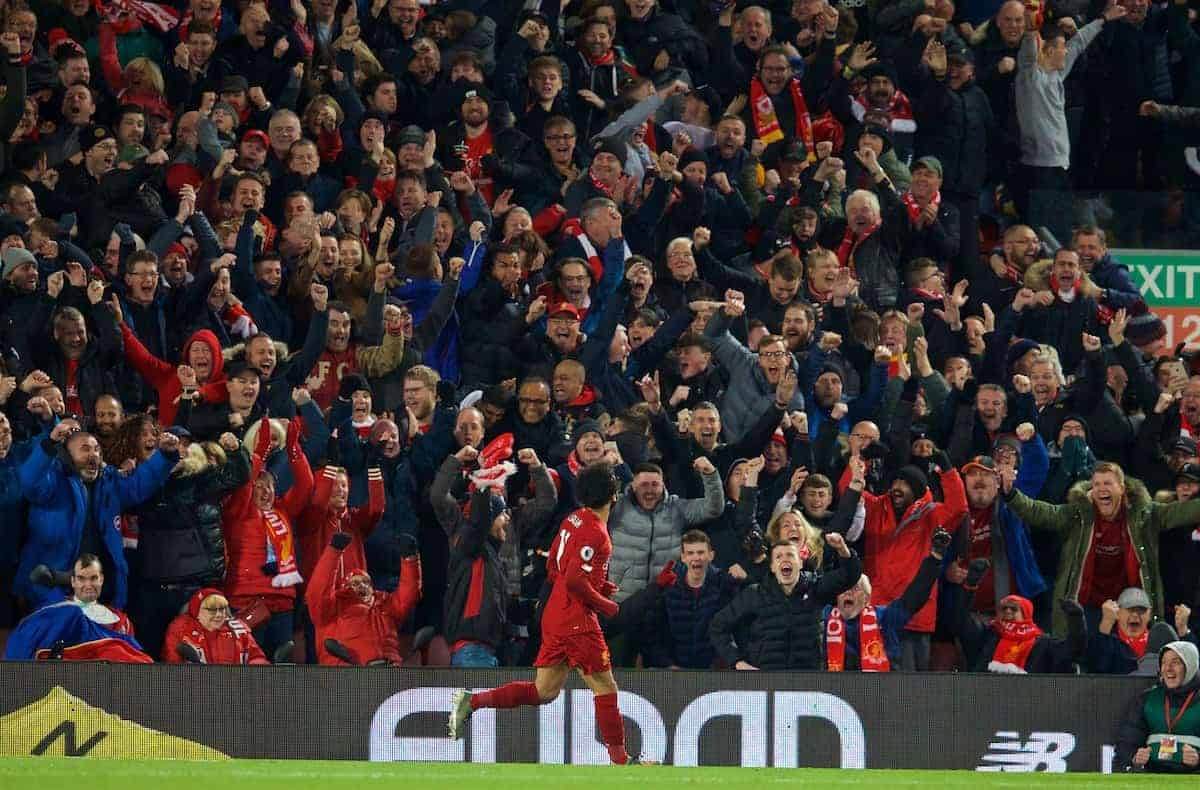 It's not an exaggeration to say Mo Salah has been outright poor over the last few weeks, having little impact in build-up play and missing his shooting boots.
What a game to pick to rediscover form and confidence.
He was one of the constant outlets, he ran Angelino ragged, his dribbling was on-point in tight areas… and he beautifully headed home the second goal.
The pace was there, the willingness to beat players, the work rate – all of it. Add together his match ratings from his last three or four games, and it's probably about what he deserves for this game.
We could identify the greatness from pretty much every player on the pitch, but one other does deserve a mention for a big-game step-up: Gini Wijnaldum. Sometimes he goes missing, but this is the type of fixture he's a must-have for.
Utterly brilliant.
Winning the two battles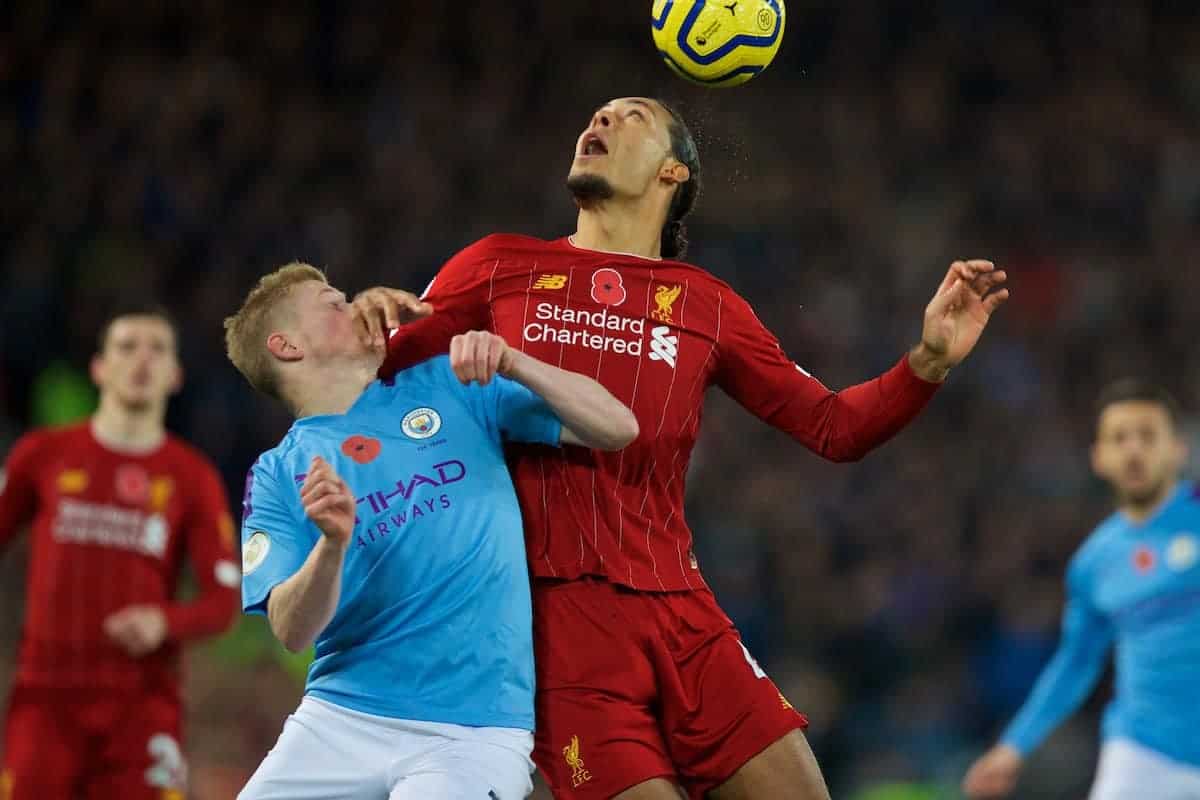 How could this match be approached by either side, searching for the win?
They could either dominate physically, looking to overpower the other, or they could look to control the ball and dominate possession.
Liverpool won it both ways.
City had the ball first half as mentioned, but created nowhere near enough clear chances and the Reds battered them with transitional play, acceleration through spaces and physically bullying City on the second balls and 50-50s.
In the second half, Liverpool scored that early third – then embarked on their own long stretch of possession play, keeping City chasing shadows and running down their energy levels on largely pointless endeavours.
Yes, City scored one and yes, it was a more nervous-feeling last ten minutes than it needed to be, but that's what big-game emotion is about.
Overall, across this 90 minutes (and these first 12 games), Liverpool were a much better side than Man City.
International break and EIGHT points clear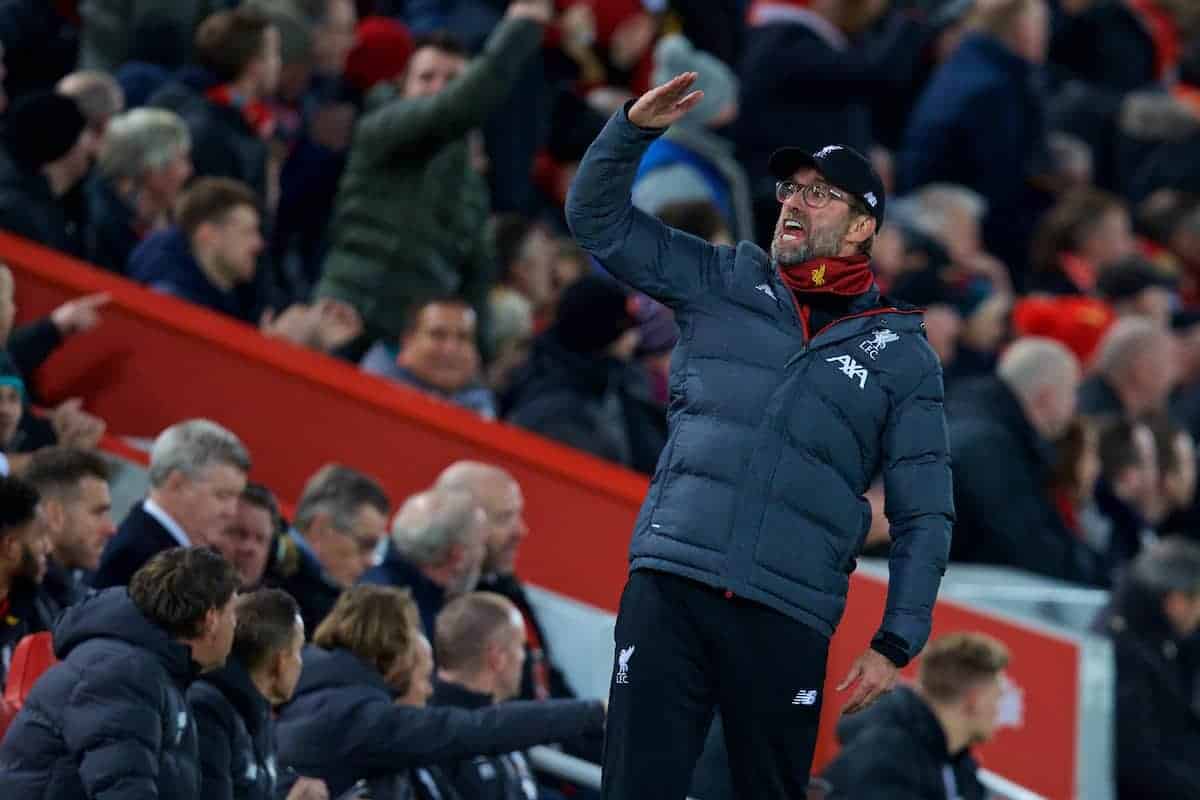 Winning was a big deal for any number of reasons, but most surprising might be that it didn't just put Liverpool nine points clear of the reigning champions, but also three places clear.
City's other poor results this season, dropping points against Norwich and Wolves for example, means they're down to fourth for the duration of the international break, with Leicester and Chelsea the two sides closest to Jurgen's Reds.
Once again, most of the squad will be off on long-distance jaunts, flying to all corners for qualifiers, friendlies or training get-togethers, while Klopp and his reduced squad embark on a little more fitness and technical work of their own.
It should be a very, very pleasant international break as a Liverpool fan.
The gap at the top, for this or any other stage of the season, is massive – but the big winter test is to come.
The rest of November sees us face Palace, Napoli and Brighton… and then it's a mammoth 11 games in 31 days to take us into the new year. By then, we'll really know what this unbelievably good start to the season has earned us.
For now, it's another job extremely well done, and a deserved two-week break from the stresses of the 90 minutes for the supporters!