Liverpool maintained their stranglehold on the top spot after a resounding 3-1 win over Man City, ensuring there were plenty of positives to discuss.
The Reds welcomed Man City to a rocking Anfield for a long-awaited Premier League showdown, where the complexion of the table rested on where the three points landed.
They were to remain on Merseyside in emphatic fashion, however, as Fabinho and Mohamed Salah both struck inside the opening 13 minutes to leave the visitors shell shocked.
While Bernardo Silva would deny Liverpool a clean sheet late in the piece, a third goal in the way of the Reds from Sadio Mane early in the second term ensured there was only ever going to be one victor.
Liverpool's victory left City in fourth place in the table, and nine points adrift of Jurgen Klopp's men, as results elsewhere saw Leicester and Chelsea leapfrog the visitors to sit within eight points of the leaders.
Here, This Is Anfield's Joanna Durkan is joined by Jeff Goulding (@ShanklysBoys1) and Josh Feehily (@jpflfc) to analyse the highs and the few lows of the win and discuss the special nature of this Liverpool team.
The good…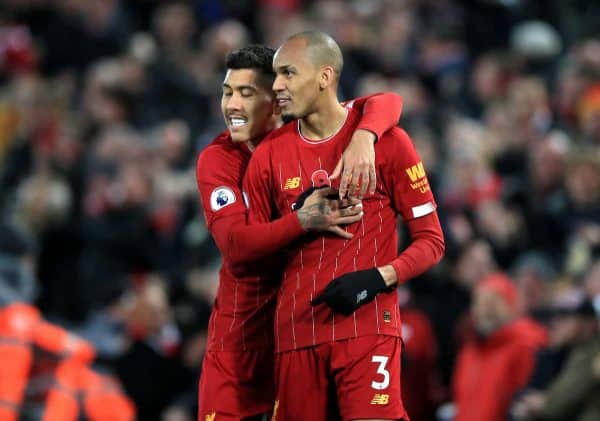 JOSH: First off, watching the match at a pub where everybody wants Liverpool to lose is great, I can guarantee none of them supported City, they just didn't like Liverpool!
What a game, honestly. Another brilliant team performance where everyone to a man was almost faultless.
Lovren silenced a lot of his critics with a good display, as did Jordan Henderson who I thought was brilliant. Anfield was an absolute bear-pit and it certainly affected both teams.
For me personally, the wave of relief when that full-time whistle went just sums up what this season is going to be like. 12 games in and it's already becoming too much!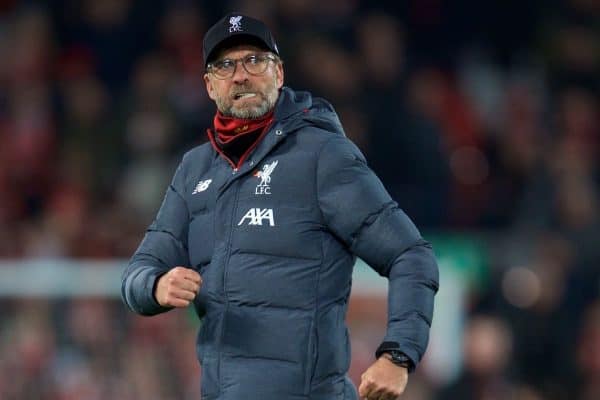 JEFF: Klopp asked for an atmosphere and he got it.
The crowd were up for this from the first whistle. I couldn't speak by half time and, at full time, the concourse and streets around the ground were bouncing.
Supporters produced a European atmosphere in a league game for maybe the first time under Klopp.
It showed how much it mattered and despite City causing problems, I always felt we'd get the result. I just hope the hot dog seller did their bit.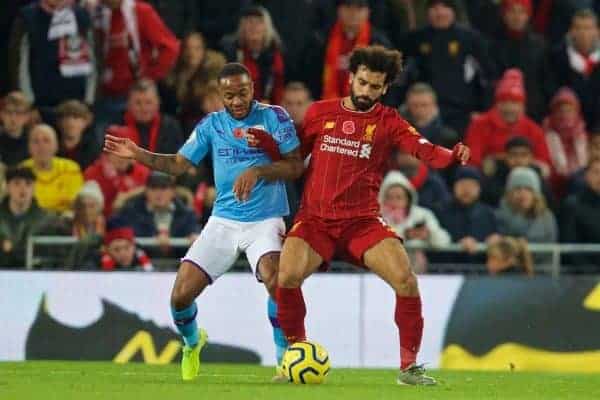 JOANNA: Well, while I can't say the atmosphere in my living room was one to match the pub or Anfield, I certainly did my fair share of shouting and celebrating.
From the television alone, Anfield looked in no mood for pleasantries and the players went on to match it and more.
We haven't been overly clinical throughout the season to date but we had two in the back of the net before it felt like we had even put together any phases of play.
To a man every Red was simply sublime on the night, notably, Mo Salah looked like some of his swagger had returned, Gini was incredibly impressive throughout and Fabinho was once again top-notch and even avoided a yellow card.
Overall, it was a truly memorable night but as Josh says, how are we going to cope with this level of anxiety with 26 games left to go?!
The bad…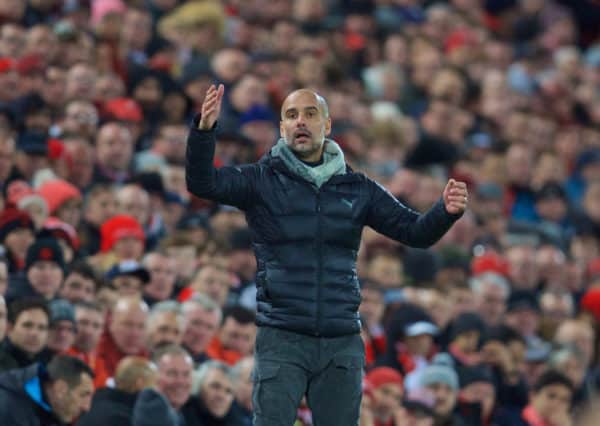 JOSH: Pep Guardiola.
What an embarrassment. Manically screaming to anyone who would listen about two decisions that were more than likely correct is not a good look, and to top it off his incredibly sarcastic handshake with Michael Oliver just looked childish and petty.
I can understand his frustration because on both occasions the ball hits a hand in the penalty area. The first one, though, is a handball against City before it hits Trent's hand (who has very little time to get out the way), and the second hits an arm right by Trent's side: no penalty.
There's something about Liverpool that Guardiola obviously can't shake, we need to get used to it, the chip he's got on his shoulder isn't going away.
In terms of Liverpool: faultless, not a single bad word to say about any of them. Heroes.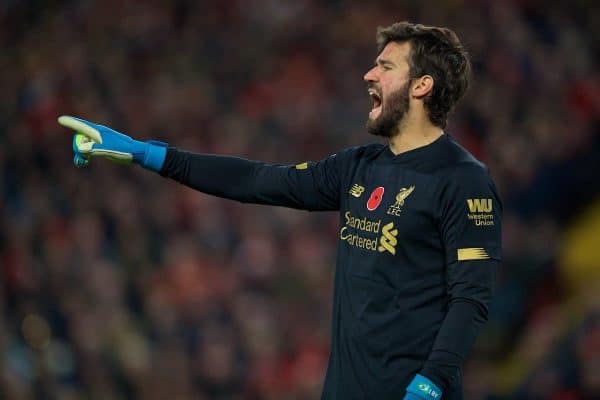 JEFF: Not much to be honest. This was a game between two great sides. A tussle between two of the best managers in the world, and we won 3-1. What's not to love?
If I'm being ultra picky, the fact that we still can't keep a clean sheet is a nagging issue – but as long as we keep winning I'll overlook it.
VAR continues to annoy. I have to say I was oblivious to the controversy around our first goal.
Having watched the analysis, I have to say it struck their player's hand then ricocheted off Trent's hip onto his hand – if that had led to Fabinho's goal being disallowed and a pen to City, there wouldn't have been anyone in the stands who would have been able to understand it.
Thankfully the decision went our way, for a change. Still, it gave Pep a reason to moan and gloss over the fact that this was a huge blow to their defence of the title.
Of course, it's not over yet, but Guardiola knows his team fell short today.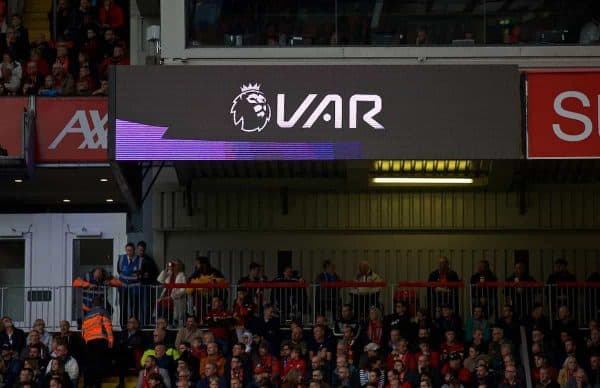 JOANNA: The pacing around the house prior to kick-off was not enjoyable in any sense of the word, but once the first whistle arrived there was little to complain about.
Pep's moaning was a touch over the top but from a Liverpool perspective, it's always nice to see him losing his head.
I have to agree with Jeff that if there's a negative point to pick out from the win it's the lack of yet another clean sheet and the ease at which City was allowed to place balls into the box early on.
And VAR dominating discussions again was predictable but not enjoyable.
And just how special is this team?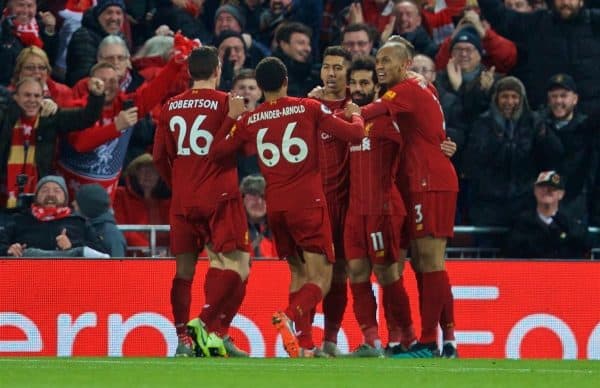 JOSH: My God what a group of players.
It was a strange feeling just knowing we'd won the game after Salah scored. Nobody should be feeling that against Man City, yet here we are.
To learn from the heartbreak of last season and actually improve is a testament to Klopp and the players, they've clearly blocked out all the noise and are taking it one game at a time; Anfield expects and Liverpool deliver.
There would be no success if there wasn't unity.
When you've got over 50,000 people backing you without question, through the good times and the bad, it feels like we're unstoppable, Klopp has created a team nobody wants to play and is surely well placed to finally win that Premier League title.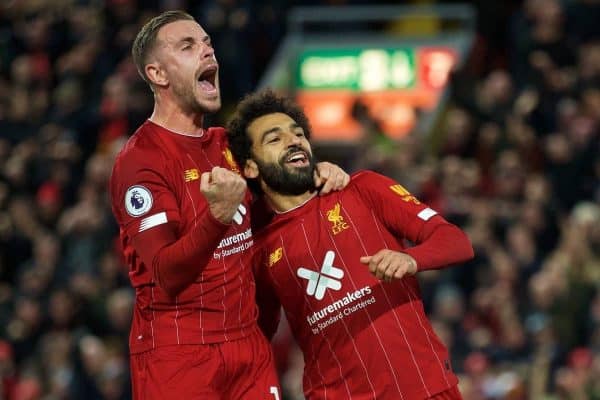 JEFF: We were discussing this point before the game. For me, the 78/79 and 87/88 sides were always the benchmark.
However, I now have no hesitation in declaring this the most exciting Liverpool side I have ever watched.
Last season they answered a lot of questions. They won the European Cup and fell agonisingly short in the title race. The question was always going to be can they raise their level again.
Well, they're nowhere near their best but are eight points clear at the top of the league, they top their group in Champions League and are still in the League Cup.
They've won 11 and drawn one of their first 12 games. I've never seen anything like it in over 40 years of watching the Reds. Supporters should cherish this side, they're special.
Believe me, teams like this don't come round very often.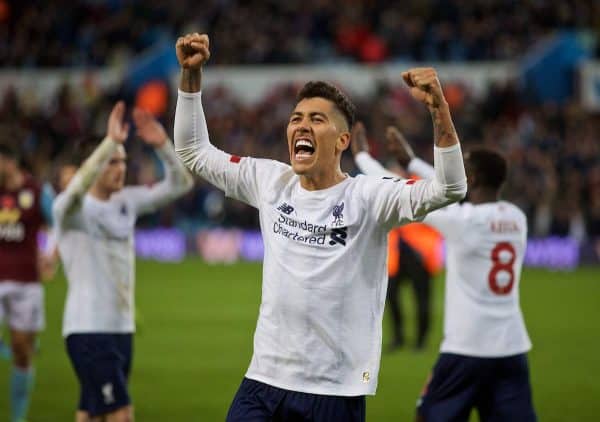 JOANNA: The point Jeff makes about Liverpool being nowhere near their best is what resonates with me.
These Reds have dropped points just once in the league and in the Champions League so far and we have yet to even come close to hitting our stride.
It's a frightening prospect for opposition teams, not to mention if you also consider the mental fortitude this side possesses should they be placed in a position to fight back, as seen against Villa most recently.
The team comradery, the bond between the players, fans and the manager is second to none – for me, there has been no greater time to support the Reds.
Season 2013/14 was special for a number of reasons but this Liverpool team is a different beast, a machine capable of beating any side anywhere in the world and I do not for one second want to take it for granted.