Liverpool could only draw 1-1 with Napoli on Wednesday night, on an evening when Trent Alexander-Arnold's stock rose further despite not starting.
Jurgen Klopp's men traded Premier League action for Champions League duties, welcoming Napoli to Anfield.
The Serie A side ended up being Liverpool's kryptonite yet again, as the Reds failed to beat them for a third time in four meetings over the last two seasons.
Dries Mertens opened the scoring in the first half, finishing well in front of the Kop, but Dejan Lovren headed home an equaliser after the interval.
The hosts attempted to snatch a win late on, which would have secured qualification to the knockout stages, but they never did enough as the minutes ticked by.
Here are five things we learned from Liverpool 1-1 Napoli.
Indispensable Trent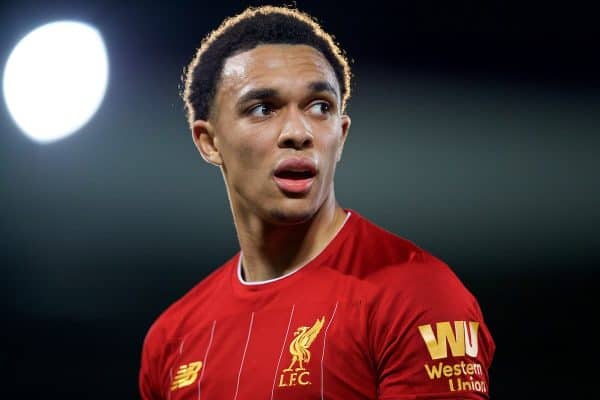 Trent Alexander-Arnold is the world's most exciting attacking right-back, producing the sort of end product normally associated with an assist-making midfielder.
Although still only 21, he has already become so key to Liverpool's success, adding a dimension that few others can from his position. He is Liverpool's playmaker.
Alexander-Arnold was rested against Napoli, with his place on the substitutes' bench understandable ahead of a very busy run of fixtures.
Without the youngster on the pitch, however, the Reds were missing a huge amount of creativity, not helped by a one-dimensional midfield.
Joe Gomez toiled in his place – more on him shortly – and when Alexander-Arnold was introduced after 78 minutes, he immediately added a spark, whipping in crosses and threading passes into dangerous areas.
Nothing ultimately came from his efforts, but the match only magnified his importance moving forward.
And that Klopp wanted to rest him for this game, in effect, further underlined his importance with the month ahead in mind.
Gomez Isn't a Right-Back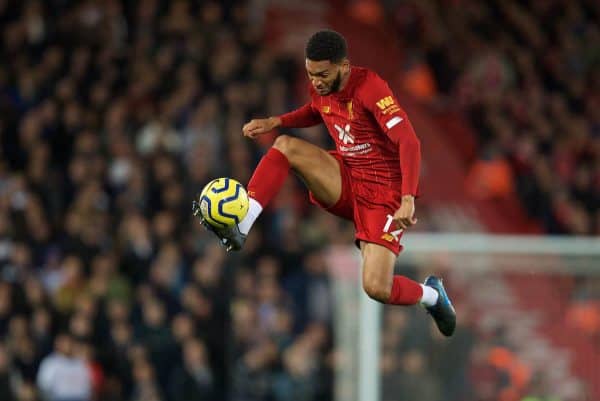 Gomez's reputation was burgeoning this time last year following an impressive run of form at the heart of Liverpool's defence.
Since returning from a broken leg, though, he hasn't looked anywhere close to the same player, often appearing devoid of confidence.
The 22-year-old started at right-back on Wednesday, but he looked like a square peg in a round hole from the moment of game got underway.
His final ball was desperately poor, with one cross sailing into the Kop in the second half, and he was also shaky in a defensive sense, switching off badly at one point.
Gomez has done a solid job filling in for Alexander-Arnold at times, but he remains a centre-back by trade, and someone who rarely looks comfortable at right-back.
He is still very young, and has the ability to be a future key man for Liverpool, but he is struggling at the moment.
In fairness, playing him at right-back isn't doing him any good.
Again, Gomez's performance unerlined Trent's importance and unique qualities.
Lovren's Good Form Continues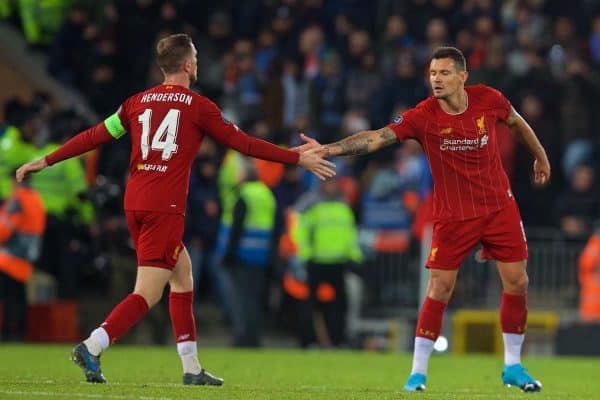 When Lovren tops Liverpool's player ratings averages after a game, you know he's played well!
One of the most divisive figures of the last decade, the Croatian is widely seen as someone who isn't good enough to play for this calibre of Reds team.
But he stood out as Liverpool's best player against Napoli, not only scoring the equaliser but also impressing defensively throughout.
Granted, he didn't cover himself in glory for Mertens' goal, playing the Belgian onside, but anyone being too critical is carrying an agenda.
This was the latest good performance by Lovren, during a period when he has also shone against Leicester, Man City and Crystal Palace.
He has stood up admirably in Joel Matip's absence, and there are few players who representing Liverpool means more to than him.
Is Lovren the long-term answer? Absolutely not. But he deserves huge credit for his current form, especially when so many have written him off.
Rusty Salah's Injury Persists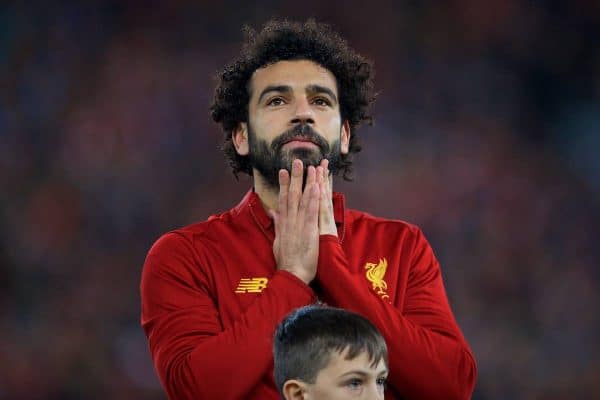 Mohamed Salah returned to the fold on Wednesday, having not made it onto the pitch during Saturday's 2-1 win at Palace.
It remains clear that the 27-year-old is nowhere close to his best, though, and that his ankle injury is still causing him issues.
Salah was rusty from the off on a frustrating night at Anfield, with one horribly loose pass seeing his good friend Lovren save his blushes with an excellent block.
Every touch felt like it could get away from the Egyptian, and barring some quick feet on a couple of occasions, his impact was minimal.
Salah may have nine goals to his name this season, but we are watching a player well short of the form that saw him tear teams to shreds in 2017/18.
His all-round use of the ball is particularly erratic, with too many passes failing to find their man, and isn't playing with a smile on his face.
Liverpool's No.11 is far too special a player not to find top gear sooner rather than later, but his fitness is clearly hampering him and his performances are lacking.
Klopp Was Desperate to Win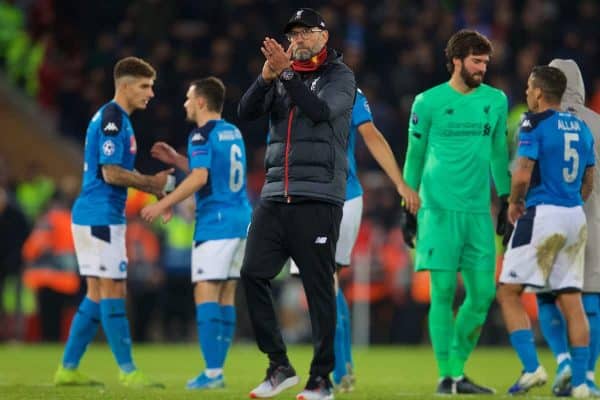 The Reds don't do things the easy way.
There was an almost pre-season friendly-like to the occasion against Napoli, with the Anfield crowd strangely subdued and Liverpool's display lacking a spark.
It felt as though everyone thought qualification was already secured, but all of a sudden, defeat away to Salzburg on Matchday Six will almost certainly see the European champions eliminated – and into the Europa League. It doesn't bear thinking about.
Klopp may have tinkered with his starting lineup – essential at this time of year – but as the match wore on, the more clear it became that he was desperate for Liverpool to win.
That may sound a little obvious, but we have seen him far less animated on previous occasions.
As Liverpool searched for a winner, Klopp and Pepijn Lijnders were burning off countless calories on the touchline, knowing full well that a goal would make the Salzburg game meaningless, in return aiding the Reds' Premier League title bid.
Throwing on Alexander-Arnold also showed that victory would have been vital, but ultimately, the Reds never deserved more than a point.
It's now three final group stage games in a row that Liverpool have had lots riding on and Klopp will be livid about that.