Jurgen Klopp reminded his side that it is only "half-time" in their Champions League tie with Atletico Madrid, with the Anfield atmosphere "something we want to use."
The Reds need to score once to take the game to penalties at Anfield, and at least twice to secure progress to the quarter-finals, after a 1-0 defeat in the first leg in Madrid.
Since losing at the Wanda Metropolitano, the Reds have suffered something of a blip in form with two more defeats in their last four games, but with an early exit on the cards Klopp will demand a better display.
Speaking at Anfield on Tuesday, the manager highlighted Anfield as a key "advantage" against a side he holds in particularly high esteem.
"[Atletico are a] very experienced team, played in these competitions for a long time and they know how to deal with different situations, that's all clear," he told reporters.
"But I don't think a lot of them played in a stadium like Anfield before, in an atmosphere like we can create.
"That's something we want to use, and hopefully we can."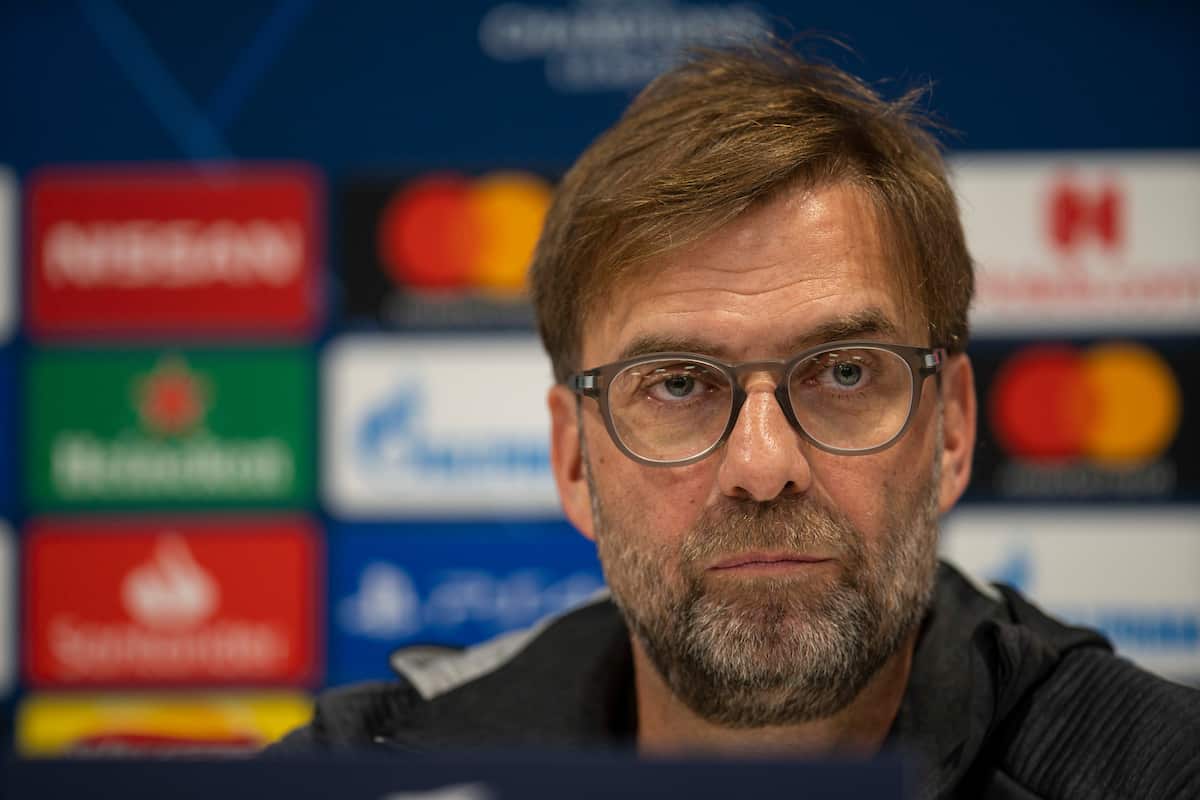 Atletico took a negative approach last time around, and their theatrics convinced referee Szymon Marciniak in a spineless display, showing Sadio Mane a yellow card and forcing Klopp into action at half-time.
Klopp alluded to his issues with Marciniak as he discussed the situation further, and said Liverpool will "expect a really 'experienced' performance" from Atletico.
"In a similar situation in the second game I probably wouldn't do the same, but in the first game it was not over in that moment," he said of his decision to substitute Mane in Madrid.
"We were 1-0 down, yes, but there was a big chance for us, and with 10 players it's much less of a chance to fight back in this game.
"We will always need a referee who is aware of situations like this. We cannot do it by ourselves.
"Robbo said it, we have no influence on that really, we have to deal with it.
"Sadio did nothing wrong, absolutely nothing, and I still thought in the next situation it will be like this.
"But if it was always that easy that you get the opponent's best players out [like that], then something is wrong with the game.
"The player does nothing wrong but everybody runs against his elbow or whatever, that should not happen.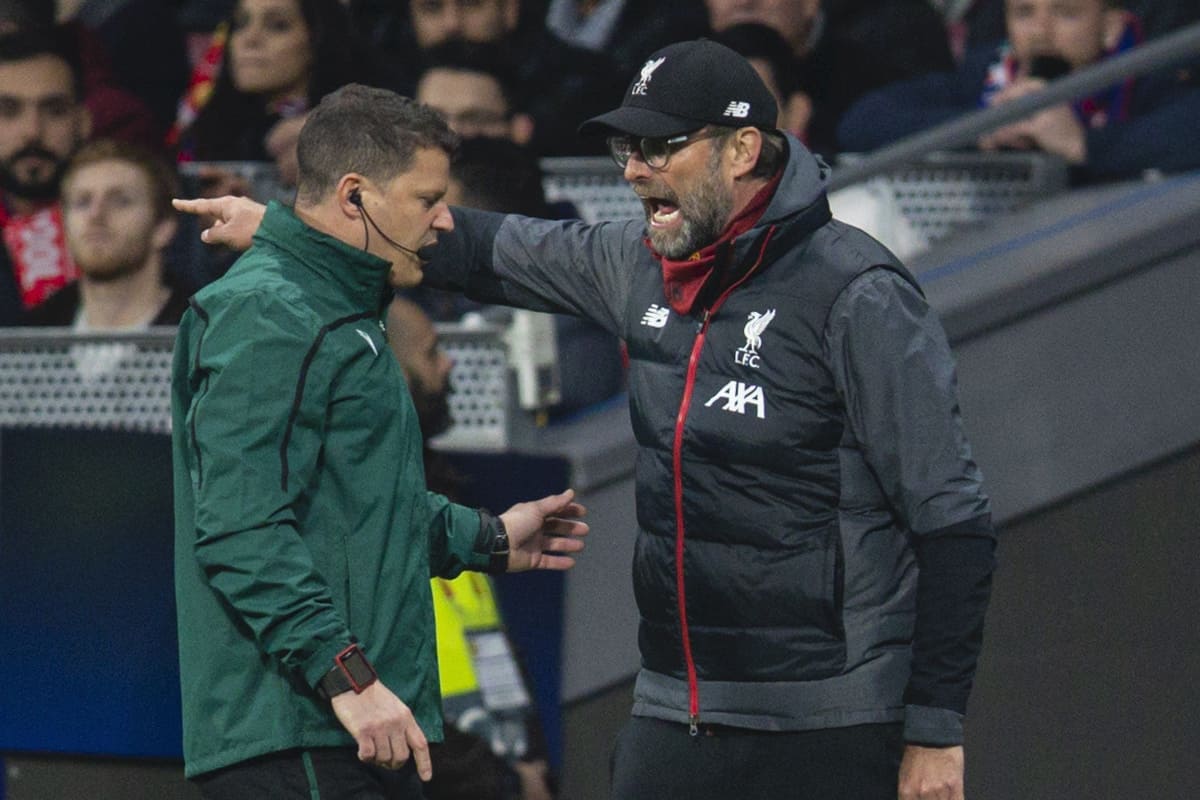 "We will expect a really 'experienced' performance of Atletico, let me say that, in all different departments.
"We have to deal with that, that's true, but there's another area of football where we can be better.
"Better than the first game, and better than Atletico, but we have to show that tomorrow night, I cannot do that here now."
Klopp also provided a positive fitness update on Jordan Henderson, who is "ready" for the tie, but ruled Alisson out for both this game and the Merseyside derby on Monday night.
He praised Atletico forward Joao Felix, and gave a combative response to another question on the coronavirus from a reporter who had travelled from Madrid.
The manager will oversee training later on Tuesday, with preparations for the visit of Atletico coming to a head as Liverpool defend the European Cup.